If you want to enjoy a night out in northern Okinawa, here is a summary of Taverns in Motobu-cho and Nago city!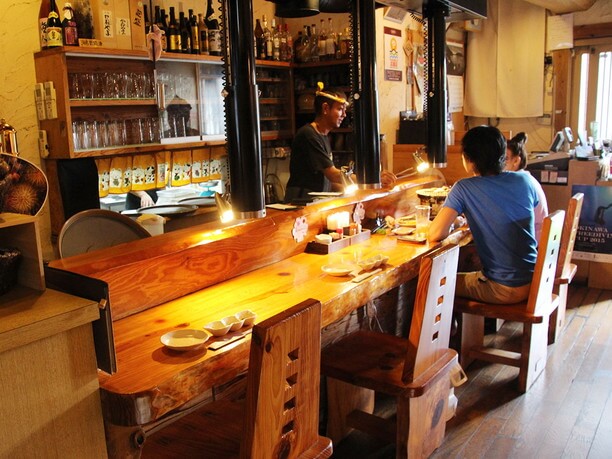 Okinawa is a land that treasures the connectedness that the people have with one another. Often time it is a pub that brings the people of Okinawa together. When you combine those who planned to meet someone there with those who happened to be there by chance it creates a comfortable, fun environment. Let me introduce to you some casual, cheerful taverns in the Motobu-Cho and Nago area.

This popular Tavern in Nago City is a place you can enjoy yourself day and night!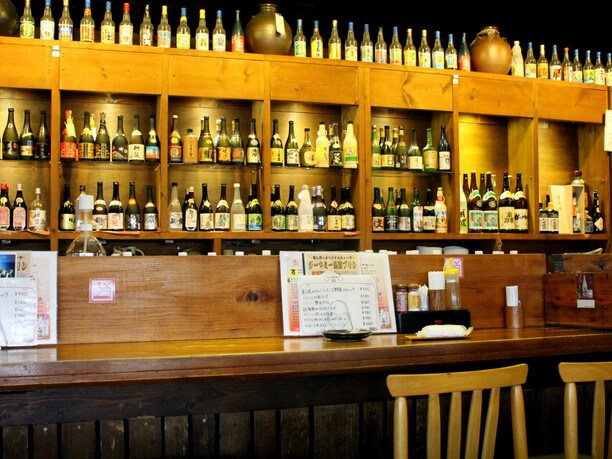 This popular tavern in Nago City has many regulars from the northern part of the main island. It is crowded with Okinawa residents enjoying soba and set meals in the daytime and as is busy as a tavern at night. They serve their original raw noodles made with their special blend of homemade powder, salt of Okinawa and the famous water of Nago. It has a taste that can only be tasted here. At "tavern time," you can choose from 47 different types of Awamori to enjoy with the Okinawa cuisine. It is a shop that you would enjoy visiting after Northern Sightseeing, such as Nago City and Headquarters Town.

【Spot name】Chura-hana Nago store
【Street address】111-1 Koki Nago-city Okinawa
【business hours】【lunch】11:00 a.m. to 3:30 p.m. (Last order at 3:00 p.m.)
【dinner】5:00 p.m. to 11:00 p.m. (Last order at 10:30 p.m.)
【Regular holiday】None
Enjoy the exquisite charcoal grilled Yanbaru Island pig at this Nago City tavern!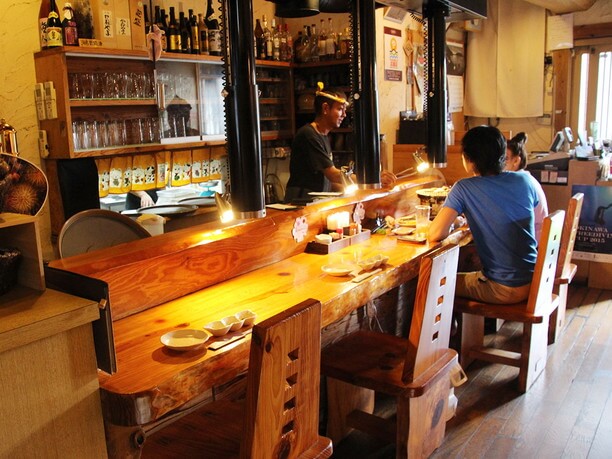 Their "Yanbare Island Pork dish" has a taste that even gourmets experts will enjoy! What makes this Nago City tavern special is that they cook the meat in a charcoal barbecue rather than gas flame. Their "Yanbare Island Pig Shabushabu" is one of their most popular items and can be ordered even in the summer. Another popular item is their "onion swine tongue." It is really tasty! They get fully booked on the weekend, so advance booking if necessary if you want to be sure to get a seat. Listening to the stories of the owner while enjoying a delicious meal makes for a very good night out in Okinawa.

【Spot name】Manmi
【Street address】251 Ichigawa Nago-city Okinawa
【business hours】5:00 p.m. to 11:00 p.m.
【Regular holiday】Tuesday
Enjoy an 8-course meal made with local ingredients at this tavern located in a Ryukyu house in Motobu town!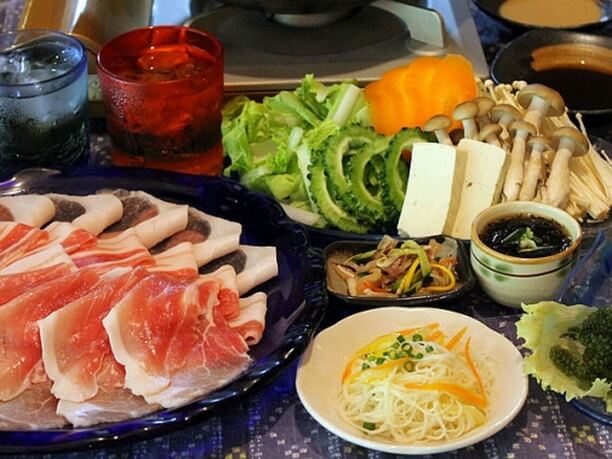 This restaurant and tavern in Motobu are located in a traditional Ryukyus house. The menu offers a set 8-course meal that features Yanbare island pig and local vegetables. All eight items, from appetizers to desserts are created with local ingredients. This is a great spot to enjoy a delicious meal in a traditional Okinawa house surrounded by the scenery of Okinawa. Because the road is very narrow near the restaurant, it is recommended to use the shared parking lot at Fukugi Namiki's entrance.

【Spot name】Oshokujidokoro Chanya
【Street address】624 Bise Motobu-cho Okinawa
【business hours】Lunch, 11:00 a.m. to 3:00 p.m. Dinner, 5:00 p.m. to 9:00 p.m.
【Regular holiday】Irregular holiday, inquiries in advance