Visit Sapporo Sato Land and experience beautiful scenery and animals!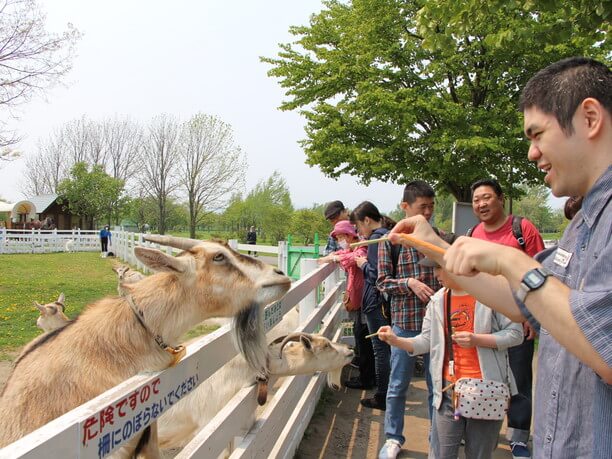 Sapporo Sato Land located in the suburbs of Sapporo City is an agricultural experience exchange facility in Sapporo City. It was created on the theme of "coexistence of people, agriculture and nature," as well as the "coexistence of city and agriculture." It is 30 minutes by car Northeast from the center of Sapporo city. At this rural theme park, you can enjoy a variety of activities such as contact with animals, rides and milk plant tours in the vast premises of about 74 hectares (13 Tokyo Dome).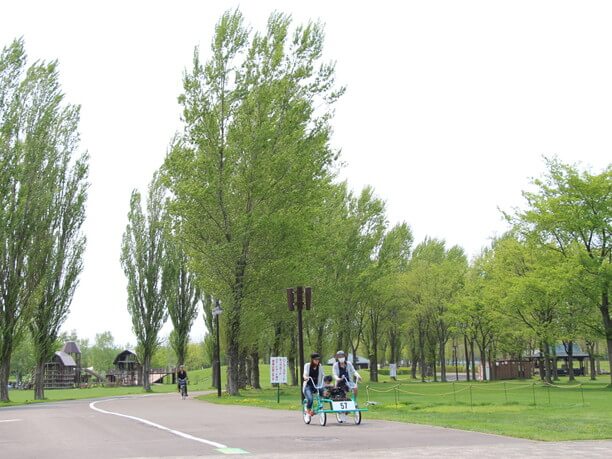 You can see flower fields and poplar trees from the Sato Land bus!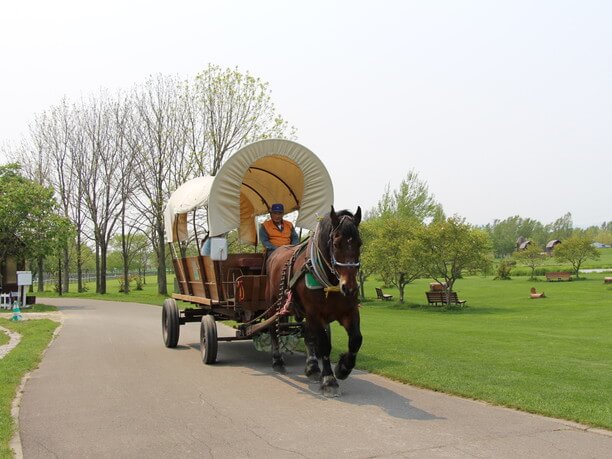 Centered within the premises there is the "Sato Land Center" where you can experience restaurants and butter making, as well as "Anchorage Ranch." You can also interact with animals, and visit "Satsuraku Milk no Sato" where you can observe the milk manufacturing process at dairy factories. The different facilities and flower gardens are scattered throughout the premises, so it is best to use the SL bus (300 yen for adults, 150 yen for children) or the horse-drawn carriage (400 yen for adults, 200 yen for children) to travel around the site efficiently. The SL bus can get off on two stops. Also the free rental cycle is popular. In addition to ordinary two-wheel cycles there are also four-wheel bicycles. While enjoying the scenery full of greenery from the Sato Land center, you can go to the village of milk and stop by the contact ranch on the way.
Visit the land of the North and get in touch with sheep and horses!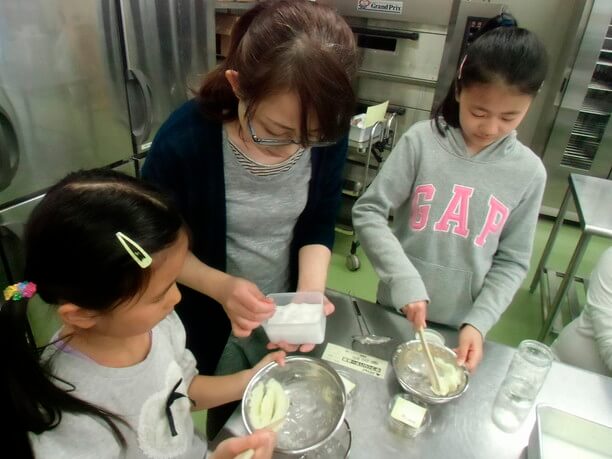 You can enjoy natural scenery that you can not see much outside of Hokkaido, such as white birch trees and the tall poplar trees. In the contact plaza, there are sheep, goats, mini pigs, and agricultural horses unique to Hokkaido that you can interact with and feed. The cooking open space is an area where you can have a free barbecue. There is charcoal, grills, and cooking ingredients that are sold at the Sasayama Lin Center store.
You can experience making butter, sausage and ice cream!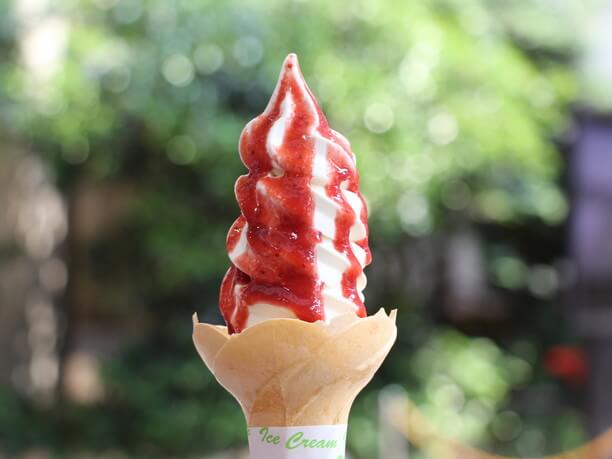 In agriculture's theme Sapporo Sato Land, there are a variety of handmade experiences where you can make butter, sausage and ice cream. Also, the vegetable harvest experience in the field is also popular. Since the date and time of each experience changes, do not forget to make inquiries and reservations in advance. The soft serve ice cream of the Yukijirushi Parlor is worth coming for time and time again. There is also a store at the Chitose Airport, but "Satohoru Ichigo Soft-serve ice cream (400 yen) is only available from April 29th to November 3rd. it is made with strawberries harvested in Sayorama.
Sapporo Sato Land
Spot name(Ja)

サッポロさとらんど
Address

584-2 Okadama Cho Higashi Ku Sapporo city Hokkaido
Address(Ja)

北海道札幌市東区丘珠町584−2
Telephone

011-787-0223
Open

April 29th - September 30th 9:00 a.m. to 6:00 p.m. October 1 - April 28 9:00 a.m. to 5:00 p.m.
Close

From 29th April to 3rd November in summer-Winter 4th November to Monday 28th Monday (next day if it is a national holiday), New Year holidays (December 29th - January 3rd) ※ In winter, facilities other than the Satellite ground center are closed. Please contact us for more information.
Parking lot

There ※free
Note

HP : http://www.satoland.com/

・ From Tokachi Obihiro Airport it is 35 miles (45 minutes) via the Tachi Expressway.
・Bus: From the Shin Chitose Airport Line Bus Stop take the Sapporo Beer Garden Line to Kanjodori Higishi station bus stop (1,030 yen, 45 minutes). From the Kanjodori Higishi station bus stop take the 64 Nakanuma Elementary School bus and get off at the Okadama High School. From there it is a 10- min walk
・It is a 1 hour 30 minutes ride from Shin Chitose Airport, with an expected fare of 13,500 yen to 17,300 yen (in case of using the general road)