You can experience dog sledding in the Winter at North Safari Sapporo!
Experience "North Safari Sapporo" (a contact zoo) located in the Jozankei area about 40 minutes by car from the Sapporo center. It is more than just a zoo. Not only can you look at the animals behind the fence, there are lots of animals that you can interact with up close.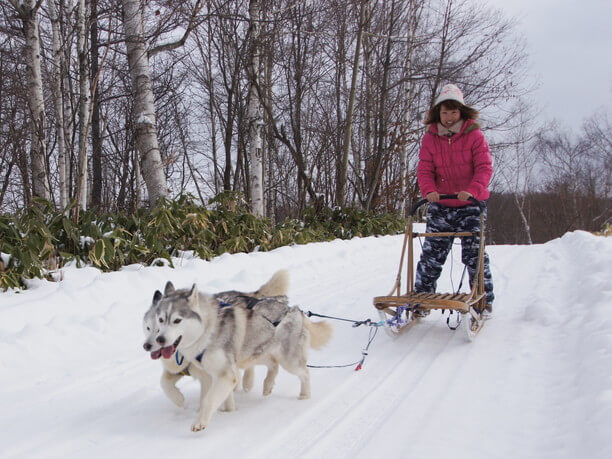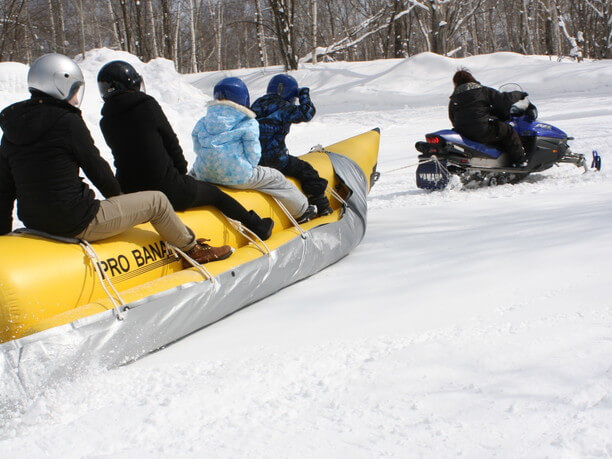 North Safari Sapporo is open not only in the summer but also during the winter season!
In the winter you can experience a lot of activities such as riding a banana boat, interacting with animals, snowmobiling and the very popular dog sledding experience. Make a trip to North Safari Sapporo for contact with wild animals and winter activities!

Experience the fun of "dog sledding" in Hokkaido!
North Safari Sapporo is popular not only as a zoo but also as a "theme park for winter games." One of the most popular activities is the "Dog Sledding Experience."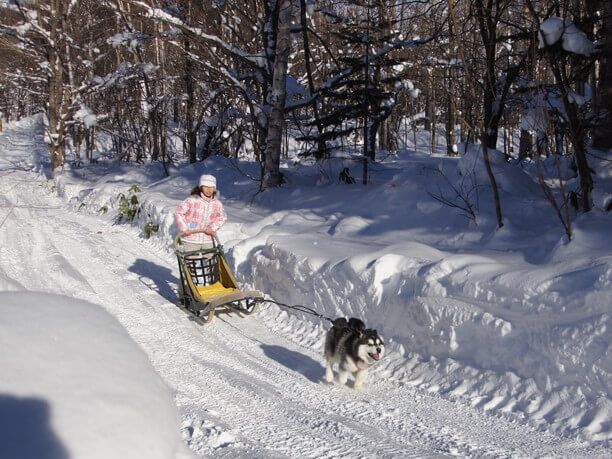 You can experience the long course of approximately 150 yards for 1,500 yen.
or the short course of about 70 yards for 700 yen.
On either course you ride a sled pulled by a husky dog through the coniferous trees such as white birch trees, and snow-covered Todo pine and larch.
The husky dogs that pull the sleds are cute and strong!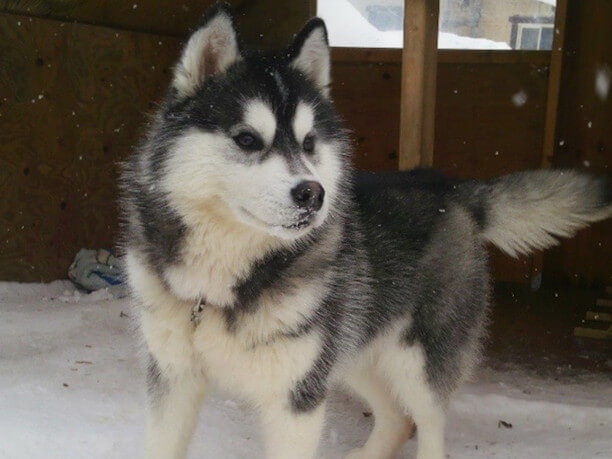 The power and speed of the dogs are amazing! Even when they are pulling several people their running is outstanding! The Husky dogs are breed in Northern Countries" To ride the long course you have to be 13 years or older. The short course can be experienced by children as young as 3 years old when accompanied by an adult. Children as well as adults will enjoy experiencing this refreshing unique snow country adventure! After experiencing your ride don't forget to reward the dog who worked so hard to pull the sled. A nice hug would be good!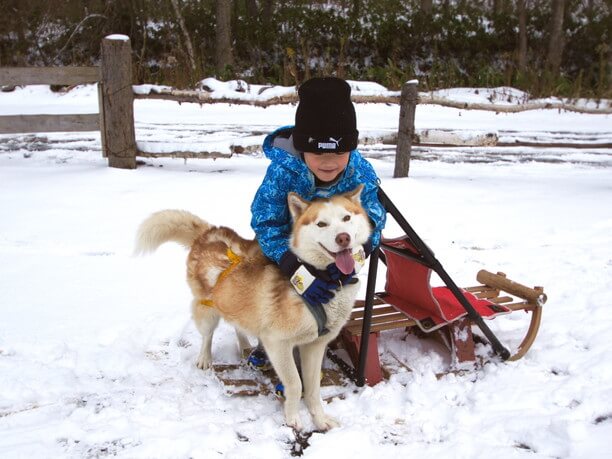 A snowboarding banana boat is something that children of all ages can enjoy!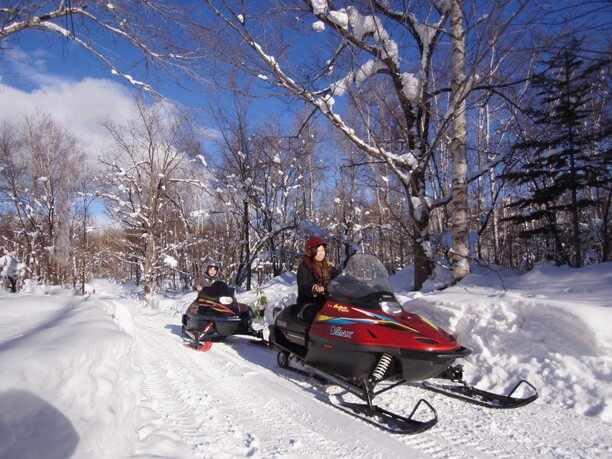 Besides experiencing dog sledding, there are other fun activities such as snowmobiling and snow banana boat rides. There are two kinds of snowmobile experience courses. For first time riders there is the beginner's course that you can do easily (1,500 yen per person). For more experienced riders there is the snowfield course that runs through the snowy fields for about 1 ½ m (from 3,500 yen per person).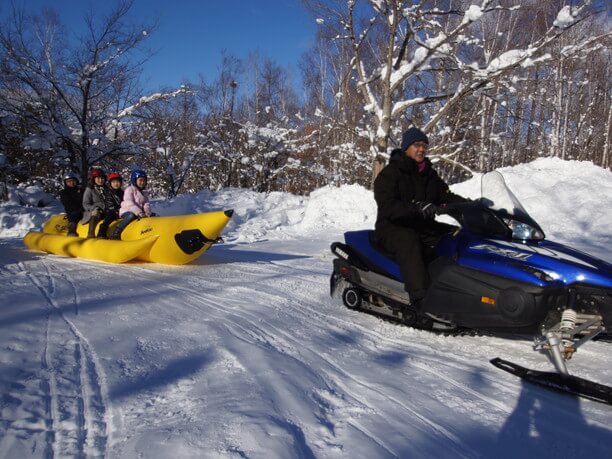 The banana boat (800 yen per person) that plays on the snow, was originally designed for playing on the sea. The banana-shaped elongated boat is pulled along by a staff member driving a snowmobile. It is a bit different from the banana boat in the ocean. When entering a curve, the boat takes full swings going from the right to the left! The snowmobiles are either one-seaters, or two-seaters. The one-seaters can be ridden by those 15 years or older. But if a child rides on a two-seater it must be with an adult. The banana boat has no age limit.
Experience an owl flying to your arm!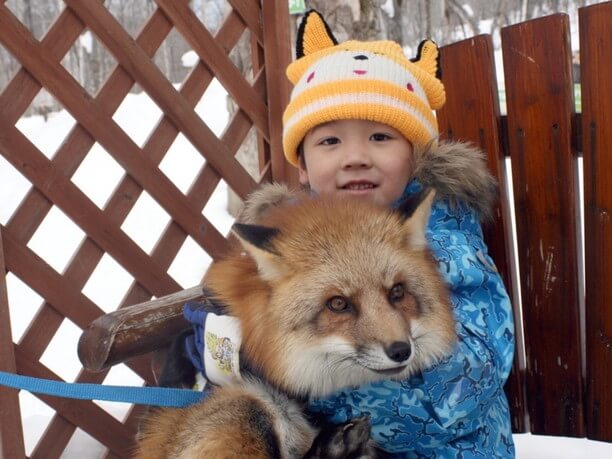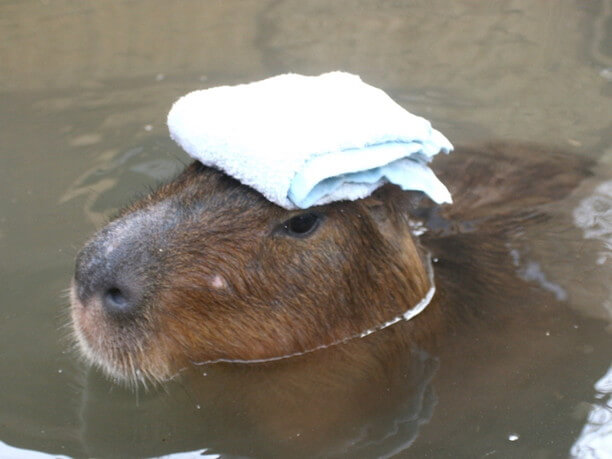 During Winter vacation period and Saturdays-and-Sundays public holidays North Safari Sapporo is also open as a zoo. The number of animals to be seen in the winter is more than you would imagine. Besides cute animals such as penguins, rabbits and capybara, there are even rare animals such as kangaroos, owls, and snakes.
In addition, there are premium experiences such as a walk experience with a husky dog (500 yen), a popular owl • hawk arm ride experience (300 yen), a falconer experience (500 yen).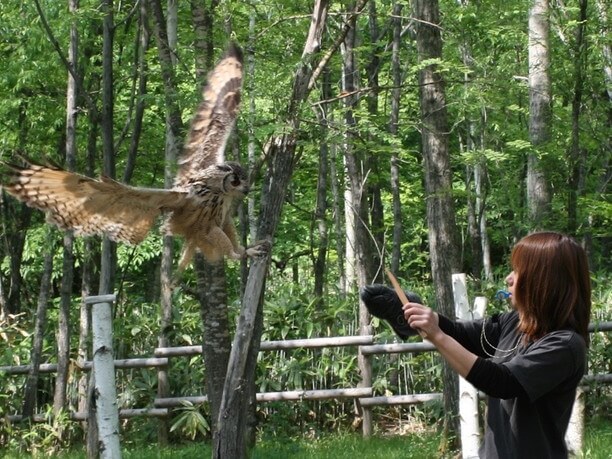 Falconer experience is amazing. Owls and hawks fly from a great distance with momentum toward your arm. It is an awesome site seeing them spread their massive wings as they gently land on your arm! A stroll with a dog in the snow, and contact with owls and hawks make this winter atmosphere a bit different from summer.
"You will definitely enjoy your visit to North Safari Sapporo! A theme park where you can interact with the animals!"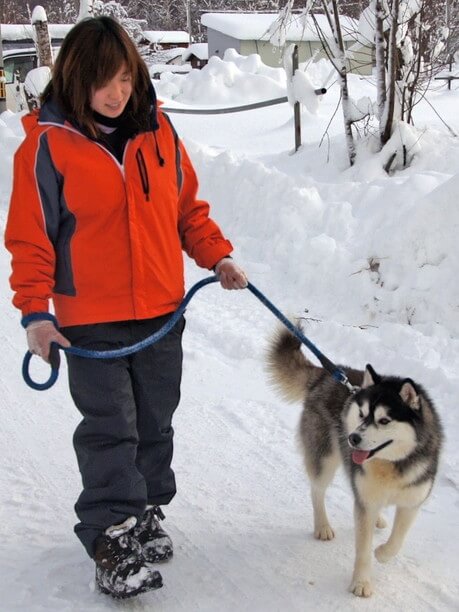 Smart tip
There is a high possibility that it is crowded on Saturdays, Sundays and public holidays during the winter vacation period and in mid-January. If you are interested in participating in some of the activities, we recommend that you plan to visit on weekdays.
There is no rental such as warm clothes, so we recommend that you go wearing warm clothes.
Buses are available from Sapporo station for public transportation access. The terminal is on the first floor of the "Esta" building where the "Big Camera" shop is located. Take the "Jotetsu bus" bound for Jozankei Onsen. Get off in front of Toyotaki Elementary School and use the free shuttle bus to North Safari Sapporo from there.
What's interesting
I highly recommend the dog sled experience! The power of the husky dogs is overwhelming! It is an irresistible moment for people who like dogs to interact with dogs who work so hard. The experience of an owl flying to your arm is also amazing! You can immerse yourself in the mood that makes you feel like the hero in a movie.
North Safari Sapporo
Spot name(Ja)

ノースサファリサッポロ 
Address

469-1 Toyotaki Minami-Ku Sapporo-City Hokkaido
Address(Ja)

北海道札幌市南区豊滝469-1
Telephone

080-1869-6443
Price

【Admission Fee】
Summer season
Junior high school student ¥ 1,500
Elementary school student 500 yen or less
Free of charge under 3 years old

Winter season
Junior high school student ¥ 1,100 yen
Elementary school student 400 yen or less
Free of charge under 3 years old

【Activity fee】
• Dog sled long course 1,500 yen Short course 700 yen
• Snowmobile Snowfall course 1 person 3,500 yen 2 person seats 4,000 yen Experience course 1 person 1,500 yen 2 persons 2,000 yen
• Banana boat 1 person 800 yen ※ Weekday in winter period is Reservation required
Open

It depends on the season. Required confirmation.
Close

Season off until December 1 New Year 's Day. Confirm period required.
The zoo is closed on weekdays during the winter season. Activities are available on request.
(During winter holiday it is open on weekdays.
Parking lot

Available (500 yen charge)
Note