The hillside town of Biei offers a 365-degree panoramic view!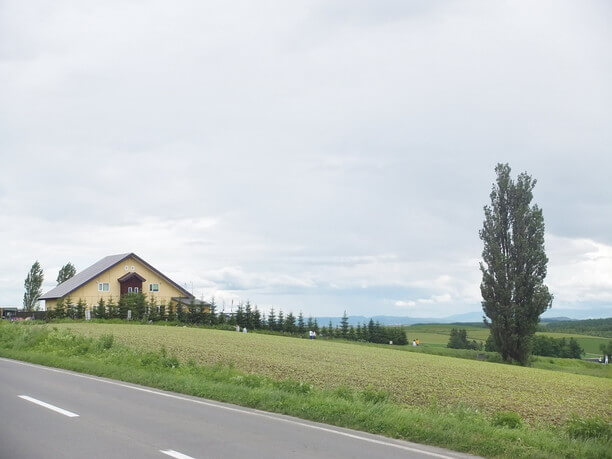 Biei town located near the center of Hokkaido boasts a landscape full of rich flower fields and farmland. It has become a sightseeing spot where 1.5 million people visit from Japan and abroad annually. A patchwork of colors overlap as nature creates beautiful scenery all four seasons. There are gentle paths leading to trees that are well known as a result of being used in commercials. There is also a special road on the northwest side with Tokachidake standing behind it that is home to a north-western hill observation park and the Takuma museum, which shows the work of photographer Shinzo Maeda's (前田真三). You can fully enjoy this spectacular panoramic location as far as the eyes can see.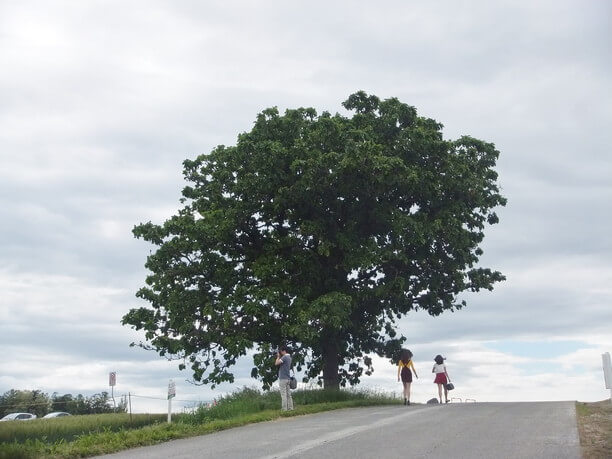 The beauty created by the overlapping hills attracts many visitors!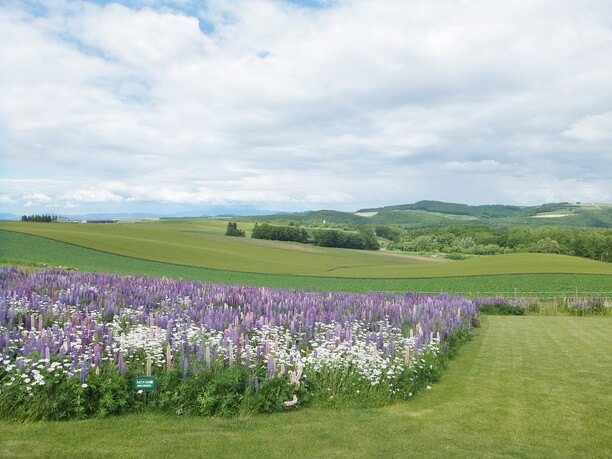 "Northwest hill" on the patchwork road northwest of Biei has a beautiful observation platform, and in the summer lavender flowers are blooming all over the area. Another popular spot is "Mild Seven's Hill," where beautiful windbreak forests of lively Kala pine trees can be seen. The sunset seen from the "Shinei no Oka" on panorama road on the southwestern side is said to be the best in Japan. Besides that, Biei's hill, where Bibaushi Elementary School's Tongari yane Tower " can be seen is quite impressive! Biei hill is unique and expressive everywhere. It has overlapping fields filled with various crops such as ridges extending toward the sky. Wheat and potatoes are some of the biggest crop attractions of Biei's hill.
Explore this hill town with scattered famous trees seen in commercials and dramas!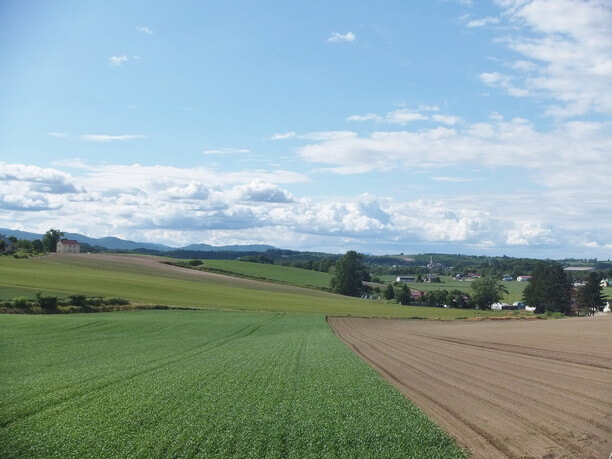 On the patchwork road northwest from Biei station, there are lots of landscapes that also became famous as the location of commercials, posters, and dramas. Seven star's tree, which became famous after being used for a cigarette package in 1976, is a casilla tree located here. It is standing strongly along the road on the hill. Ken and Mary 's tree became very popular since being photographed in an automobile commercial in 1972. Poplar trees growing high appear to be penetrating the blue sky accent the hills. There are also puffy trees used to shoot dramas, and used for Christmas trees. There are plenty of beautiful trees to change the hills appearance every season.
You will love the hill of Biei!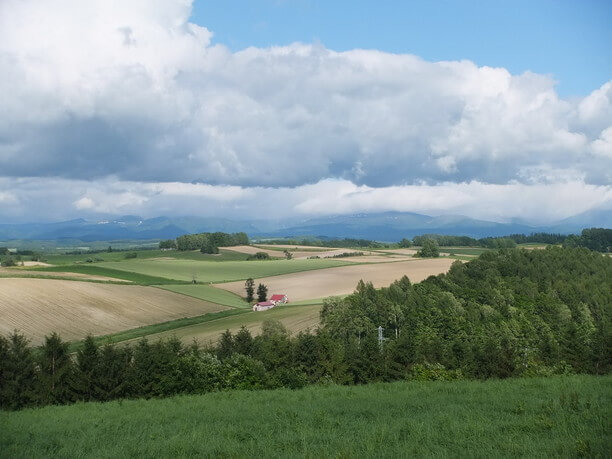 The panorama road in the southwest is a spectacular spot with Tokachi-dake hill towering to a great height. There is a gallery (Takumi-kan) that gathered the works of Mr. Maeda Shinzo(前田真三), who kept taking pictures of the hill of Biei. Also, photos of the house with the red roof which was also included in Mr. Maeda's work is kept in the gallery. Many fans from all over the country have come to visit these photo shooting spots. The beautiful Biei hill is like a painting with the seasonal crops drawn in contrast. All of this beautiful landscape is active farmland. Be careful not to step onto the field of crops. Please observe your manners as you look for your favorite scene.
Biei no Oka
Spot name(Ja)

美瑛の丘
Address

Biei-cho Kamikawa-gun Hokkaido
Address(Ja)

北海道上川郡美瑛町
Telephone

0166-92-4378
Biei-cho Tourism Association
Note

HP : http://www.biei-hokkaido.jp/

【 access 】
・car⇒ It is 8.5 m from Asahikawa Airport, (23 minutes), via Furano National Highway / National Highway 237
Public transport ・By bus ⇒from the Asahikawa Airport, walk to the Asahikawa Airport Bus Station (walk, 5 minutes). From the Asahikawa Airport Bus Station take the bus to the Biei Station (16 minutes, 370 yen). From the Biei station it is a 5-minute walk. Duration: 26 minutes
・taxi ⇒It is Approximately 30 minutes, with an estimated fare of 3,670 yen - 4,530 yen from the Asahikawa Airport: (in case of general road use)