Come to Sapporo Milk House and enjoy their Softserve ice cream with plenty of raw milk!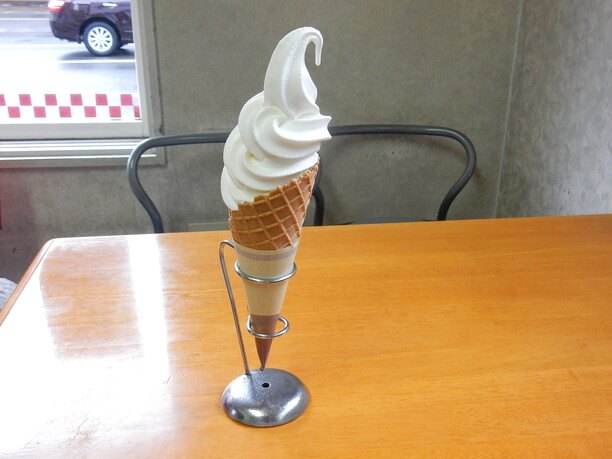 If you visit the "Kingdom of Milk" (Hokkaido), you should definitely try some soft serve ice cream that uses plenty of local milk! Recommended is the Sapporo Milk House (MILKHOUSE) head office. Using fresh milk directly from the farm, they make their soft serve ice climb with plenty of milk, toppings and flavor. You can enjoy the refreshing sweetness and never tire of the rich milk taste. Its so delicious it has been known to attract celebrities.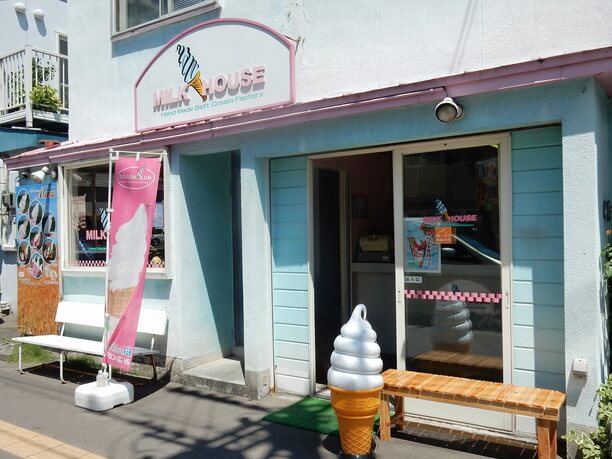 Small but powerful store. Many fans seek out the head office store!
Sapporo milk house head office is a small soft serve ice cream shop near the Tozai subway line, 18 chome station. It seems like a very ordinary shop with a light blue wall, a pink roof, and a standard soft serve ice cream type signage, but this shop has many fans nationwide!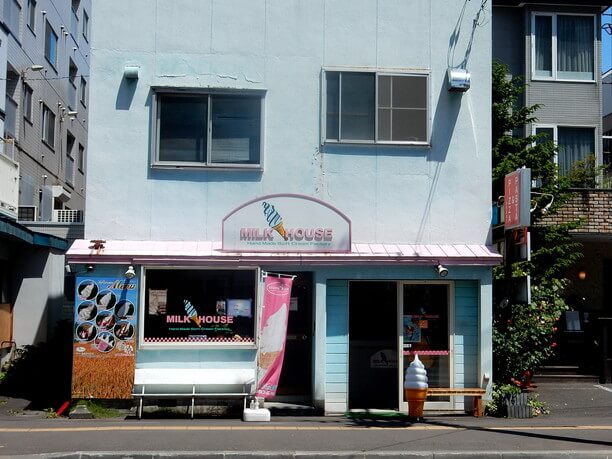 It has been loved by many people, introduced on TV programs, advertised in famous gift catalogs, and ranked highest in popularity poles every year. Despite it's not being close to the city center of Sapporo, there are many tourists from outside the area who take the time travel to the main store. If you like soft serve ice cream, it is a place you want to visit.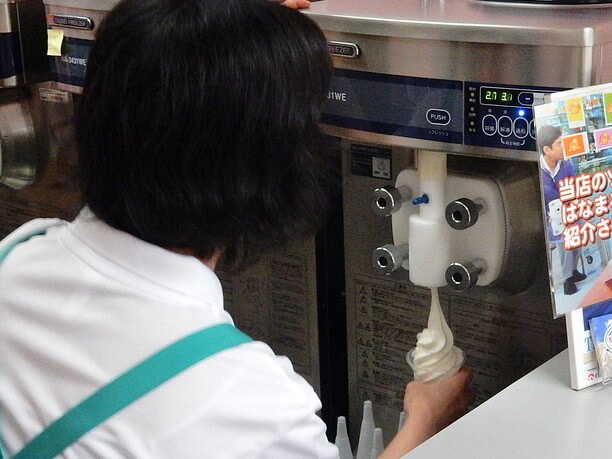 The taste of fresh milk is strong!
What makes the ice cream taste so good is fresh milk. They are using milk fresh from cows raised freely in a wide pasture land other on Yamanaka ranch in Akaigawa village located on the south side of Otaru. Moreover, the milk they used is pasteurized at low temperatures so as not to destroy the flavor. They do not use any additives or extra water at all.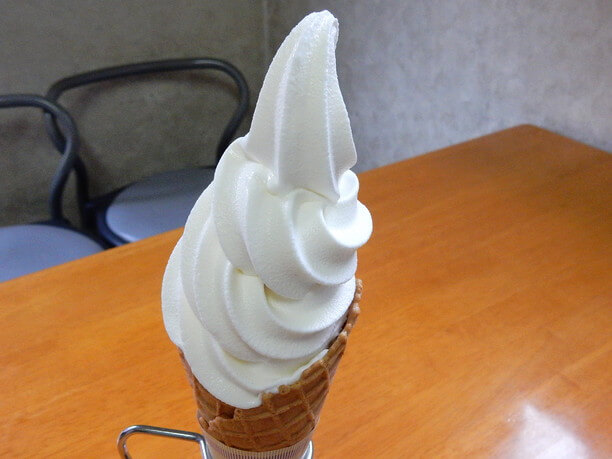 If you want to enjoy the original taste of Sapporo milk house, ask for vanilla! (The picture above is of a vanilla waffle cone 350 yen) It uses high-quality vanilla flavor directly imported from Italy with natural vanilla beans from Madagascar. These beans further enhance the flavor with an elegant vanilla scented. The sweetness is discreet in order to make use of the original taste of the ingredients. That way you can enjoy the refreshing aftertaste.
Enjoy a wide range of flavors for a Sunday!
The basic vanilla soft cream is a delicious and makes an amazing sunday when topped with their homemade sauce. You can choose from about 5 variations of taste such as chocolate, strawberry and mango. Each sauce is carefully created with the finest ingredients!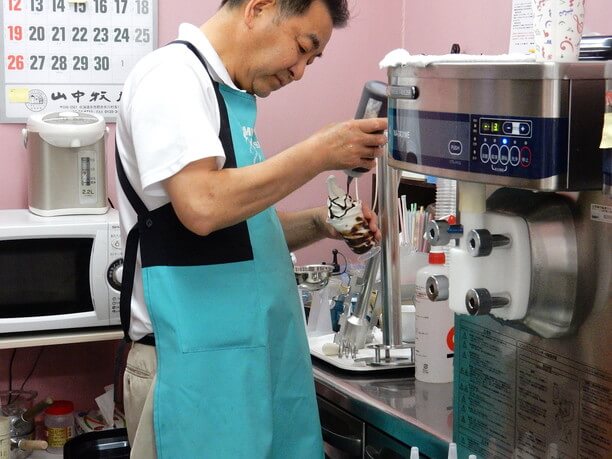 The most popular sauce for their sundays is chocolate (400 yen). They use only carefully selected cacao beans. The flavor of the cacao creates a taste that is not too sweet, with a faint taste of bitterness.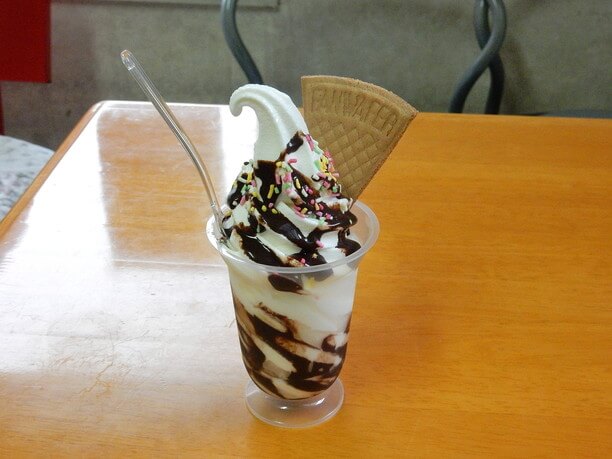 Other flavors are also made with natural high-quality ingredients, so you can enjoy the original taste, without getting tired of it.
Celebrated by young and old as having the best taste!
This ice cream is loved by many, regardless of their age and sex! It is especially popular with female customers with children. Even men who rarely visit a soft-serve ice cream specialty shop will take the time to visit the adjacent eat-in space and enjoy some ice cream.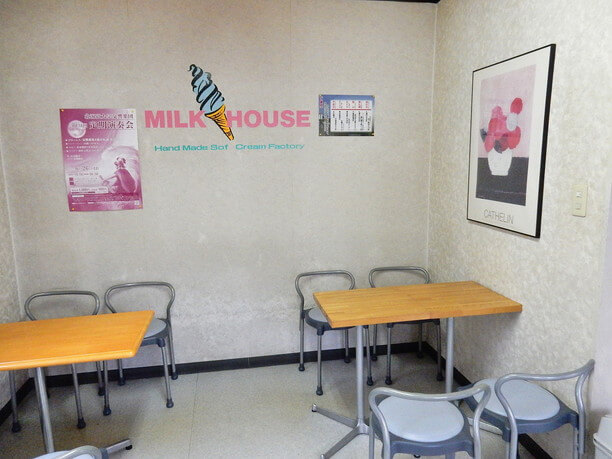 Inside the shop you will see many types of people enjoying this delicious treat! The ice cream's high-quality flavor grasps the hearts of many people.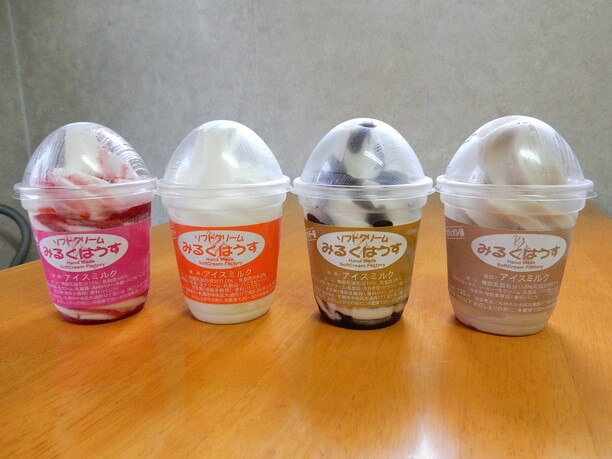 Not only can you eat at the shop, They also have ice cream prepared ahead of time to be sold as souvenirs. They have local shipping as well.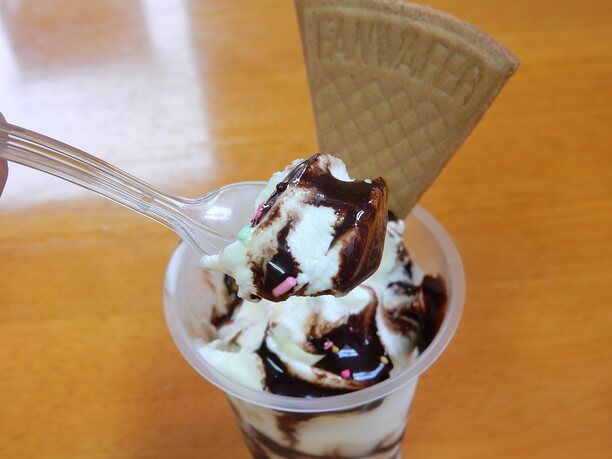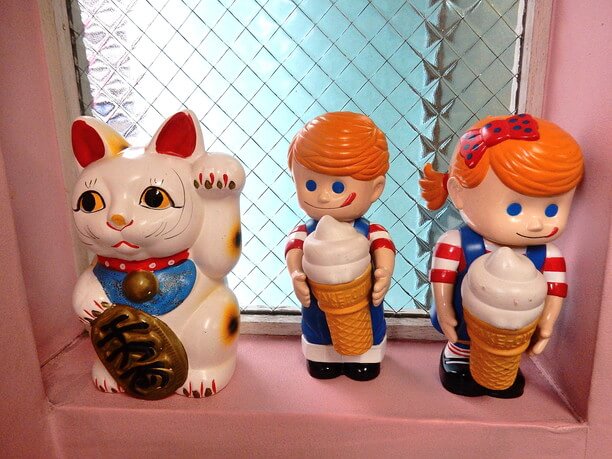 Smart tip
In addition to the original single size (290 yen), there are also other variations available, such as vanilla waffle (+60 yen), jumbo (+180 yen), so you can try changing the size according to your mood.
It is sometimes difficult to choose which of their homemade sauces to have on your sunday. If you visit with a group, you can try various flavors to share and compare the taste.
In winter, warm handcrafted Chinese manapua will also appear. Enjoy the seasonal taste.
What's interesting
Cafe au lait uses Kikuchi coffee beans drip coffee and is full flavor. It is a delicious item you will want to taste. For those traveling by car, the store in Kitahiroshima is convenient.
Sapporo milk house main store
Spot name(Ja)

札幌ミルクハウス本店
Address

2-37 O dori Nishi 17 chome Chuo-ku Sapporo-city Hokkaido
Address(Ja)

北海道札幌市中央区大通西17丁目2-38
Telephone

011-642-2264
Price

290 yen ~ 400 yen
Open

11:30 a.m. to 6:00 p.m.
Close

Monday
Parking lot

None
Note