Take the gondola to the summit of Tengu Moutain for beautiful views of Port Otaru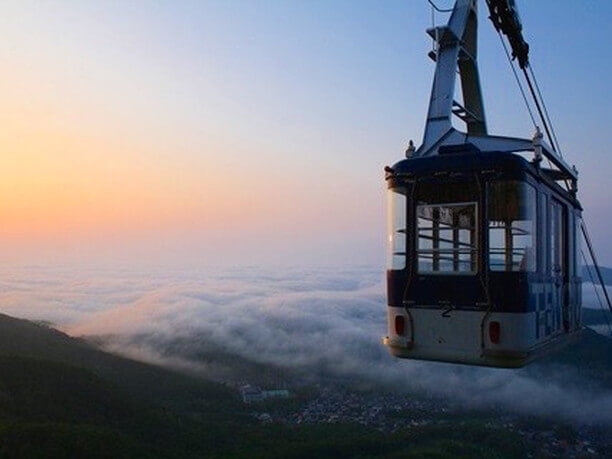 It takes about 15 minutes by car from Otaru City to access "Tengu Mountain." (天狗山) It is a great spot overlooking the distant mountains and the Shakotan Peninsula.
There is a gondola to go up to the Observatory where you can view Ishikari Bay(石狩湾), Otaru Port(小樽港), as well as the surrounding city of Otaru.
It is also in one of the three best night viewing spots in Hokkaido.
At the top, you can visit "Squirrel Park" and observe the many squirrels in their natural environment. You can also take an exciting ride on the "slider."
In the winter you can go skiing here!
This place is a popular destination for Otaru citizens and tourists alike.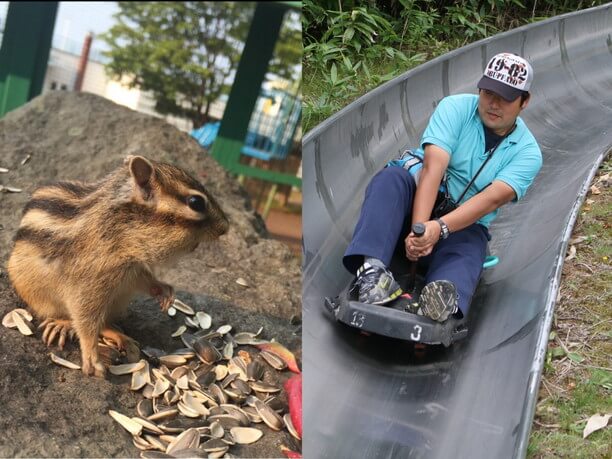 When you come to Otaru, don't miss the night view!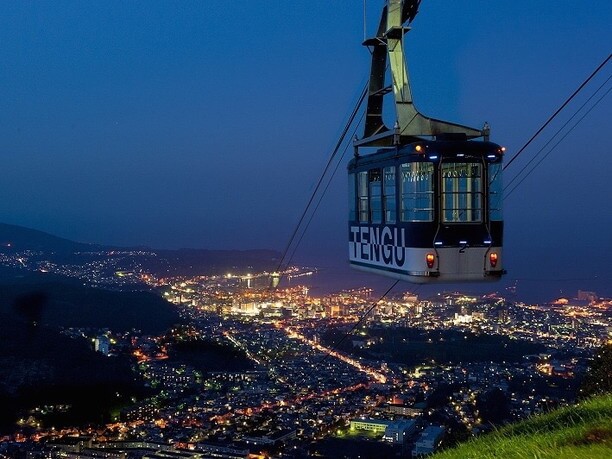 Take the gondola to the Observatory for beautiful views of Otaru!
In the nighttime, the city lights shine like a piece of expensive jewelry.
There is easy access to the Otaru canal, Otaru station, and Tengu Mountain by a circular bus that comes every 20 minutes.
Purchasing the "Otaru tenguyama set ticket" is by far the most affordable. It includes your round trip ticket, a ticket for the gondola and an all-day "Otaru City Line pass."
Enjoy the four seasons in Mt. Tengu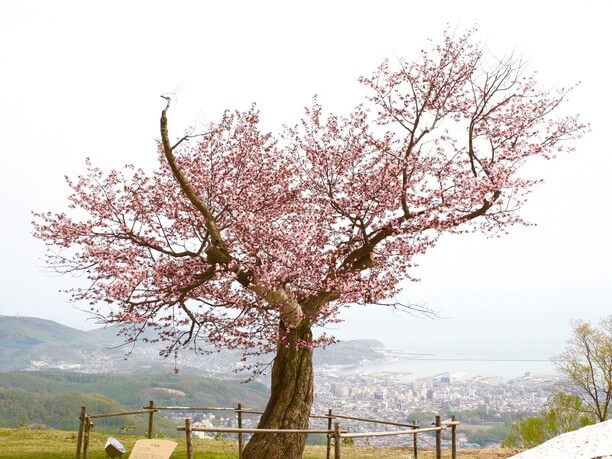 From the Observatory, you can see the latest blooming cherry blossoms. The Tengu cherry blossoms are in full bloom every year in mid-May. Seeing the petals of the cherry blossoms dancing around in this scenic port city is well worth the trip.
The promenade on top is surrounded by dark-green colors in the summer season. It is a beautiful 20-minute walk through the forest where you can enjoy bird watching.
The fall colors are also a beautiful sight!
In the winter when it's snowing there is a magical silvery landscape. And for a limited time, they create the "Otaru Snow light path" exhibition which is breathtaking!
Tengu Mountain is not just about the views!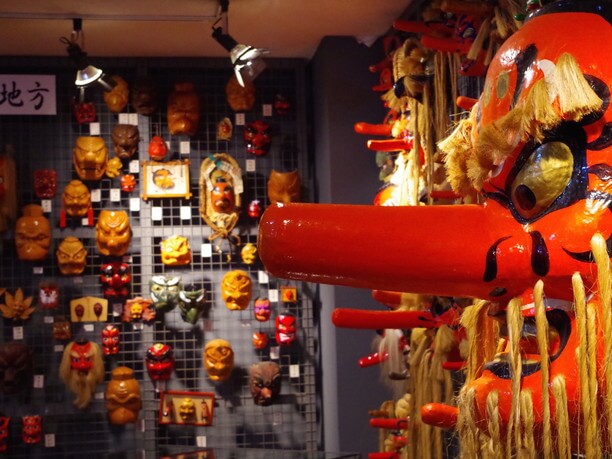 In addition to the beautiful views, you can enjoy the other attractions of Tengu Mountain such as visiting Squirrel Park or riding the "slider" where you can actually go as fast as 20 mph. Then there is the Tengu pavilion that has a collection of over 700 Tengu masks collected from all over Japan. The Tengu mask exhibit is quite impressive. It creates a nostalgic atmosphere reminiscent of the Showa era.
(* The "Slider," and squirrel Park are closed during winter season)

So come enjoy the various Tengu Mountain attractions and the beautiful views of the port town of Otaru!

[1] [2] [3] [4] photos: Otaru tenguyama ropeway
Tengu Mountain
Spot name(Ja)

天狗山
Address

2-16-15 Mogami Otaru-city Hokkaido
Address(Ja)

北海道小樽市最上2-16-15
Telephone

0134-33-7381
Otaru Tengu Mountain gondola
Parking lot

Free
Note