Enjoy Hokkaido's nature to the fullest! Sightseeing spot so close to Sapporo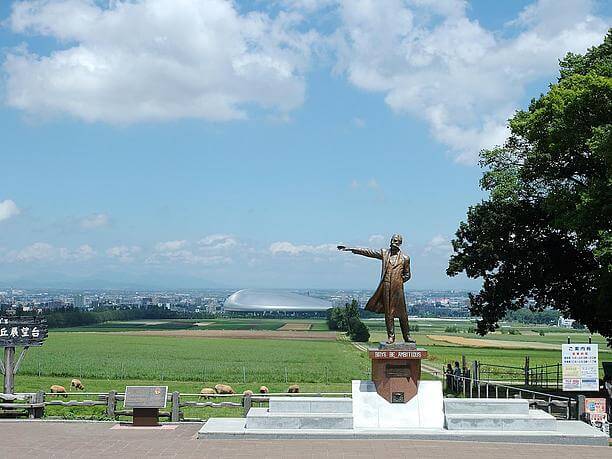 It is within one-day you'll be able to enjoy nature in Hokkaido to the fullest!
There are hot springs that you can enjoy, offering comforting scenery to relieve stress from the trip is exceptional!

The lake surrounded by the nature –Lake Shikotsu!
Sightseeing and playing to your heart's content!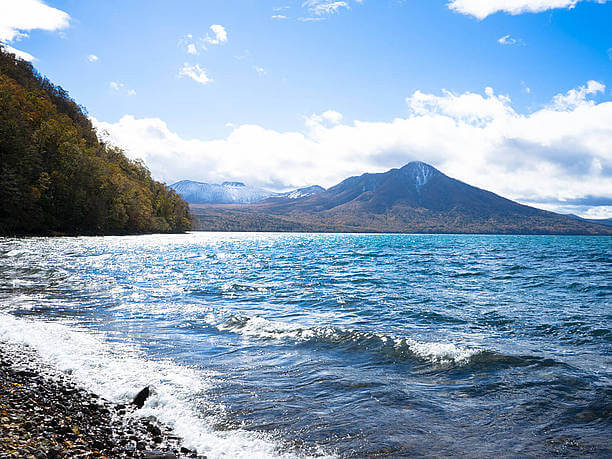 An ancient eruption created a caldera lake. Lake Shikotsu is the place where you can enjoy abundant nature and activities and want to come back again. When you walk close to the lake, the first thing you see is the boat and pleasure boat deck. Perhaps this temps you to ride on? There is Marukoma-onsen hot spring that is adjacent to the lake. The natural hot spring with the open-air bath is so close to the lake that you can almost see the fish. It really feels good to be in the hot spring while you enjoy the panoramic view of beautiful mountains. There are many more spots where you can venture into nature around the lake such as the wild bird forest. It is great to stroll about the lake.

【Spot name】lake Shikotsu
【Address】Bangaichi Shikotsu-ko onsen Chitose-City
【Business hours】
April ~ November 9a.m. ~ 5:30p.m.
December ~ March 9:30a.m. ~ 4:30a.m.
Sapporo Hitsujigaoka Observatory where you can feel Hokkaido and enjoy nature to the fullest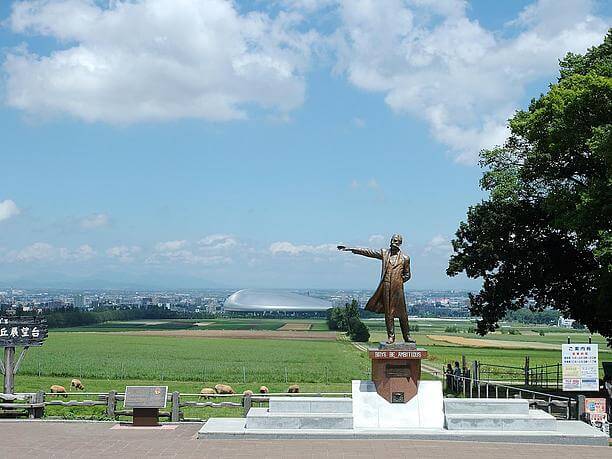 Although it is in the middle of Sapporo, a big city, a wide sweep of the meadow spreads at the Hitsujigaoka Observatory. If you want to feel " I am really in Hokkaido~!", this will be it! There is a statue of "Dr. Clark" and you should take a photo with the same pose as the statue. "Boys, be ambitious!" is said to be the word that Dr. Clark gave to his students. How about taking a vow of your "ambition" to Dr. Clark?
The Hokkaido people's soul food "Genghis Kahn BBQ" is very tasty and you should try it, too. Why don't you visit a place that attracts a great number of tourists throughout the year for your Hokkaido memories?

【Spot name】Sapporo Hitsujigaoka Observatory
【Address】Hitsujigaoka-1 Toyohira-Ku Sapporo-City Hokkaido
【Business hours】
May ~ June  8:30a.m. ~ 6:00p.m.
July ~ September 8:30a.m. ~ 7:00p.m.
October ~ April  9:00a.m. ~ 5:00p.m.
Beautiful scenery and night view!
Mt. Moiwa Observation Deck in the midst of nature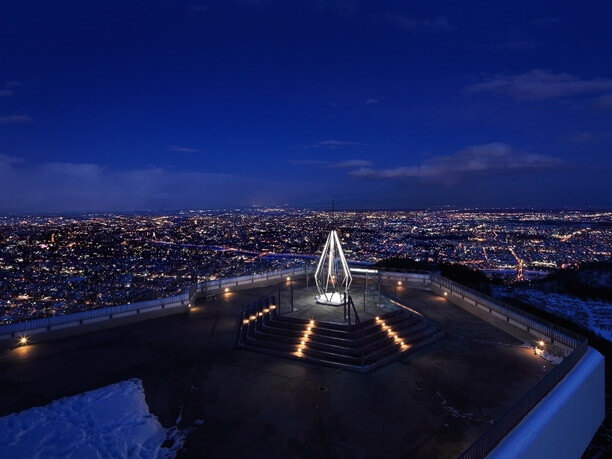 The must-see spot of Sapporo's great night views, the Mt. Moiwa Observation Deck has just been designated as one of the "Best night views on Japan." You'll never forget the dazzlingly beautiful night view of a big city Sapporo! The native forest of Mt. Moiwa below your eyes, colorful leaves of autumn, snow-blanketed trees of winter. You'll enjoy the beautiful scenes of Hokkaido nature. The facility has a "Super planetarium (700yen)" and you'll be merged into the star-filled world as if you were in the deep in the mountains with no lights around. It is so unrealistic. The "Bell of Happiness" on the top of the mountain is popular and you can leave your message of your memory there.

【Spot name】Mt. Moiwa Observation Deck
【Address】Fushimi 5-3-7 Chuo-Ku Sapporo-City Hokkaido
【Business hours】
summer 4/1 ~ 11/23
 10:30a.m. ~ 11:00p.m. (last to the summit 9:30p.m.)
winter 12/4 ~ 3/31
 11:00a.m. ~ 11:00p.m. (last to the summit 9:30p.m.)
 12/31 New Year's eve
 11:00a.m. ~ 5:00p.m. (last to the summit 4:30p.m.)
 1/1 First sunrise of the year special operation
 sunrise time 7:06a.m.
 5:00a.m. ~ 5:00p.m. (last to the summit 4:30p.m.)
 * subject to change depending on each year
【Holidays】10 days from 11/24 ~ 12/3 due to maintenance
* subject to change depending on each year
Hot spring district with superb seasonal beauty!
Jozankei Hot Spring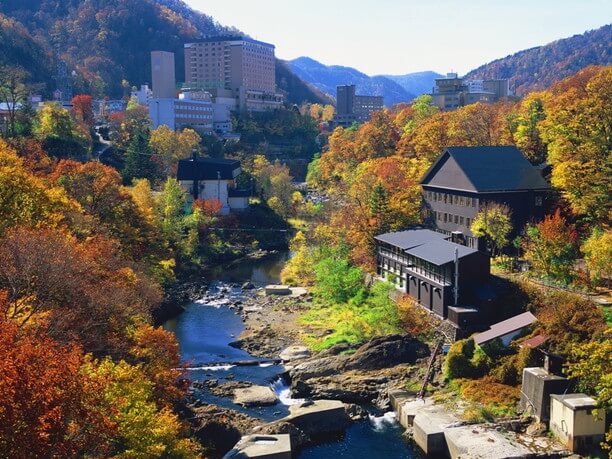 "Sapporo's hot spring in the forest" is another name for the Jozankei Hot Spring. It is a popular spot to go see beautiful autumn leaves, take a negative-ion-bath through mountain climbing and canoe paddling. You could experience the workings of nature through the winery tour and horse back riding at the Hakkenzan Winery nearby. You can visit most of the hotels and inns along the river and up on the hill only for the day. Along the road there is a footbath spot to take a break and soothe your tired feet. Being in the hot spring while enjoying nature that changes its face according to spring, summer, autumn and winter is quite exceptional. The beautiful Jozankei Hot Spring is surrounded by deep forests and valleys and you don't believe you are still in Sapporo. Would you like to have a relaxing time to heal your heart and soul?

【Spot name】Jozaikei Hot Spring
【Address】Jozankei Onsen Minami-Ku Sapporo-City Hokkaido
Power spot for girls! Mt. Yotei –one of the best mountains in Japan.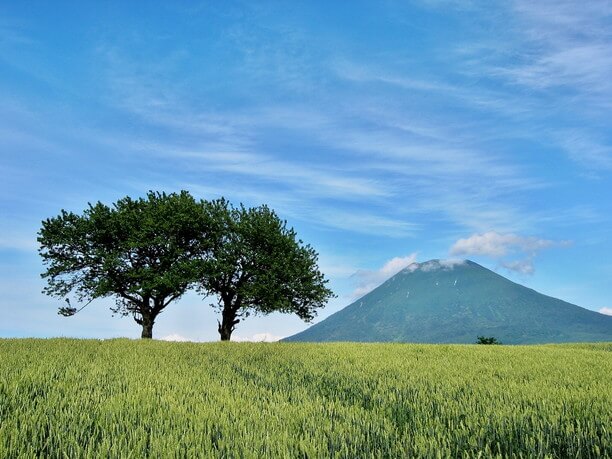 Mt. Yotei is one of the best mountains in Japan. The beautiful form is similar to that to that of Mt. Fuji and it is called "Ezo Fuji." Mt. Yotei shows completely different faces according to the place, the season and the time to see. They say that the mountain has the power to draw out womanly virtues and visiting this mountain may improve your love life. If you want to have an easier access to nature, you can enjoy walking in the Makkari jumoku-en (botanical garden) or the Half-moon Lake. There are over fifteen spots where underflow water wells up and you can take the clean water home to enjoy delicious coffee or tea.

【Spot name】Mt. Yotei (Ezo Fuji)
【Address】Niseko-town Abuta-County Hokkaido
One of the "best night views in Hokkaido!"
Breathtaking beauty of gleaning lights!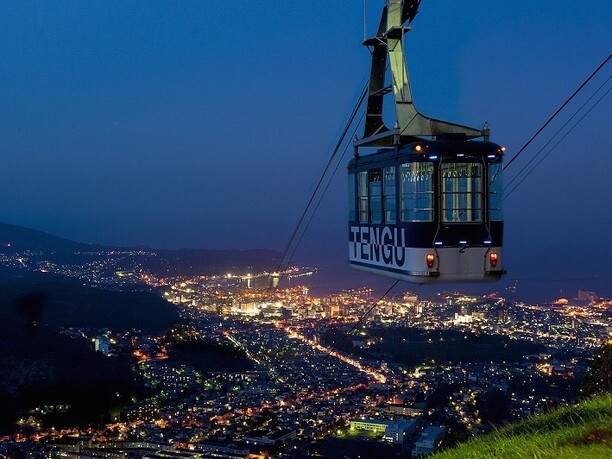 Mt. Tengu is about a fifteen-minute drive from Otaru and easily accessible. When you get to the observatory, you'll see the great view of a port town Otaru spreading below your eyes and be charmed by the night view of Otaru sparkling like gem stones. This is a must-see spot when you visit Otaru. If the weather is nice and the timing is right, you could see the sea of clouds. Mt. Tengu offers various ways to enjoy depending on the season. Everyone can enjoy the Mt. Tengu ropeway. The beautiful view of the port town Otaru awaits you!

【Spot name】Mt. Tengu
【Address】Mogami 2-16-15 Otaru-City Hokkaido