Want to go Otaru & Yoichi for sightseeing? Come here! Sightseeing spots to see, feel and enjoy.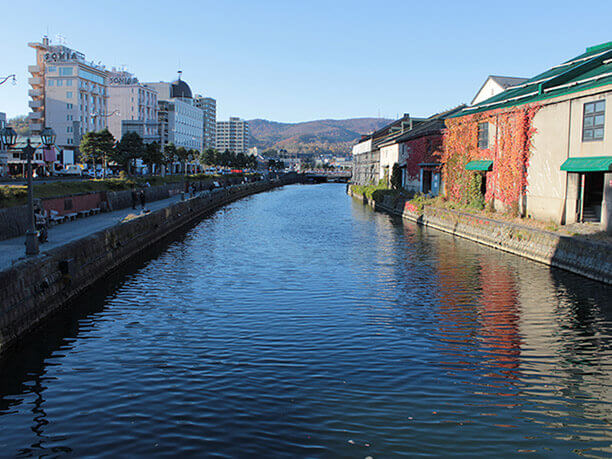 Let's have time of your own, taking time and strolling around towns that have famous sightseeing spots and historical buildings in Otaru & Yoichi. We've compiled the best places to go for you!

THE tourist destination! Otaru canal's fantastic atmosphere and historical buildings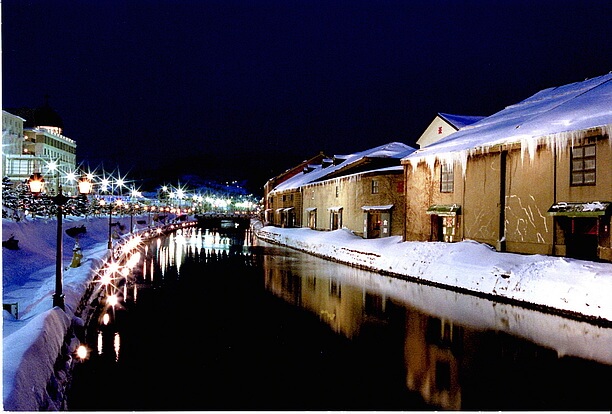 The Otaru canal is a symbol of Otaru. Along the canal there are plenty of Hokkaido specialty shops that utilize the historical buildings. Even just walking around is a lot of fun. There are so many things to see because it is one of the best tourist destinations, but the most popular above all is a fantastic atmosphere of the night view. Strolling around at night naturally makes you feel romantic. If you are a first-timer to visit Otaru, it is a very good idea to try a rickshaw ride to check out the town.

Historical stone structures! North canal is a must-see spot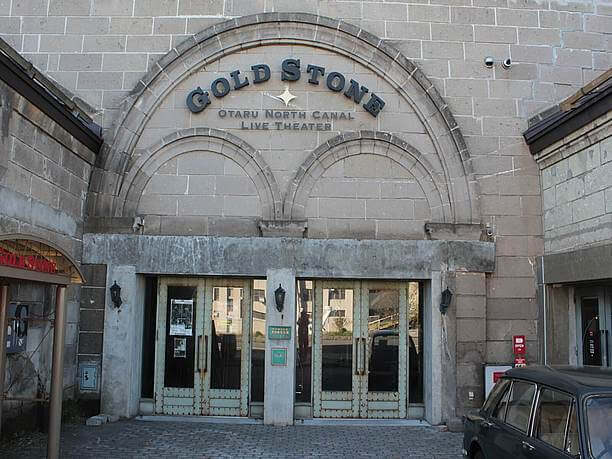 The area around the North canal is somewhat different from the area around the Otaru canal. The North canal area has a quiet atmosphere of an old port town, whereas the Otaru canal area is more tourism-oriented and always lively with visitors. The stone warehouses remained in town to create the ambience of the Meiji (1868 – 1912) and Taisho (1912 – 1926) eras. A warehouse along the canal turned into a trendy café and it is exciting because you feel like you are in the secret base. The area has historical buildings that are designated by Otaru-City and somewhat reminds you of the old Otaru. It is a nice area for grown-ups to walk around.

【Spot name】North Canal
【Address】Old Shibusawa Warehouse 3-3-21 Ironai Otaru-City Hokkaido
【Business hours】Tue. Wed. Thurs. & Sun 11:00a.m. ~ 10:00p.m.
          Fri. Sat & day before holidays 11:00a.m. ~1:00a.m.
Otaru's "deep" tourist destination; learn and feel the history of whisky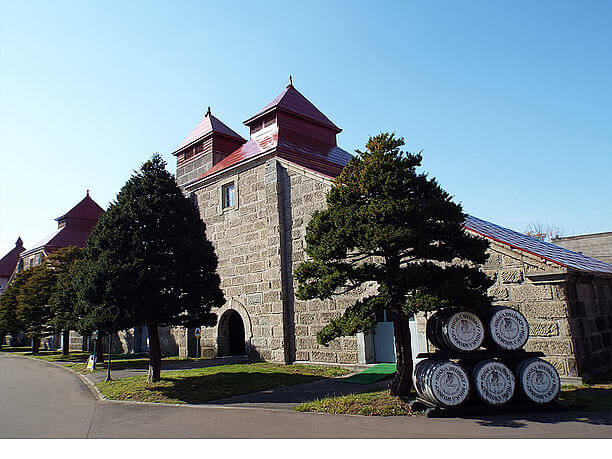 The "Nikka Whisky Hokkaido Factory Yoichi Distillery" is very popular and was voted for number one in "Want to go again" factory tours & school trips in 2014. The factory is on the vast land of Hokkaido and beautifully reflects changing seasons. It is a great tourist destination where you can closely learn the process of whisky making, perhaps sparking an interest in whisky even more. The best part of the distillery tour is sampling whisky. They always have three different kinds of whisky for you to sample for free. If you want to have some more, there is another paid sampling area in the museum. The distillery is a great place where you can enjoy conversation with the staff and the whisky of your choice.

【Spot name】the Nikka Whisky Hokkaido Factory Yoichi Distillery
【Address】Kurokawascho 7-6 Yoichimachi Yoichigun
【Business hours】9:00a.m. ~ 5:00p.m.
Tourist spot of unique combination; space (universe) and apples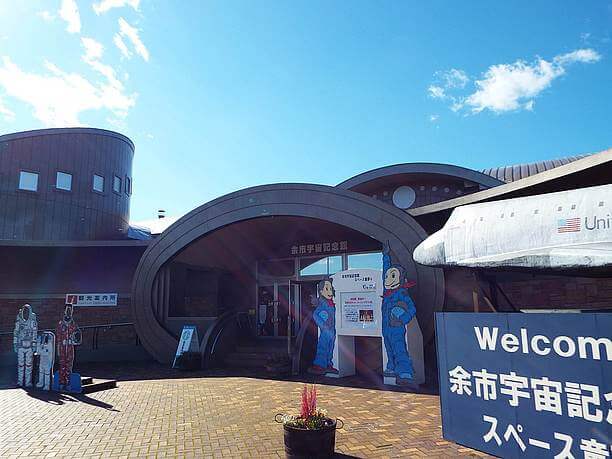 It is about a three-minute-walk from the Nikka Whisky Hokkaido Factory Yoichi Distillery in Yoichi, there is Michi-no-Eki (a roadside rest area) "Space Apple Yoichi." This is named after a Yochi's hero, Mr. Mamoru Mohri who was an astronaut, and apples are one of Yoichi's specialties. There is a museum called the "Yoichi Space Dome" in the area. You can watch movies at their theater about the progress and mystery of the space and children and of course adults, too, will surely have a lot of fun. There is an illusion room called "Step trainer"and don't forget to try going in there! They are very delicious apple pies at the shop in the parking lot, too.

【Spot name】Michi-no-Eki・Space Apple Yoichi
【Address】4-1 Kurokawamachi-6 Yoichimachi Yoichigun
【Business hours】9:00a.m. ~ 5:00p.m. (last admission: 4:00p.m.)
So dynamic! Great acting of huge marine animals at Otaru's popular tourist spot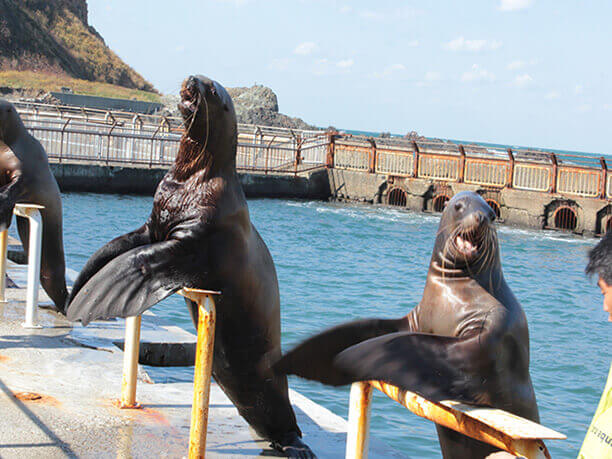 A huge Ferris wheel and an amusement park, so easy to spot even from a distance. Next to the amusement park, there is Otaru Aquarium.  What is great about the Otaru Aquarium is the shows where you can see marine animals so close as you can almost touch them. The Otaru Aquarium is the only place in Hokkaido where you can see so many different shows! The shows are usually done twice a day and it is an ideal place to visit with children.
The show runs twice a day; one in the morning and the other one in the afternoon.  Each show has a set time to start but if you go to the aquarium to fit with the show schedule, you can see other shows in the order.  Customers can participate in some of the shows and you'll be amazed at the agility of large marine animals. As for the dolphin show, be careful with the dolphin shows because they make a big splash.

【spot name】Otaru aquarium
【address】303 Shukuzu-3 Otaru-City Hokkaido
【business hours】10a.m. ~ 4:00p.m.
Learn about the secret of money and really feel how heavy money is; Otaru's historical tourist spot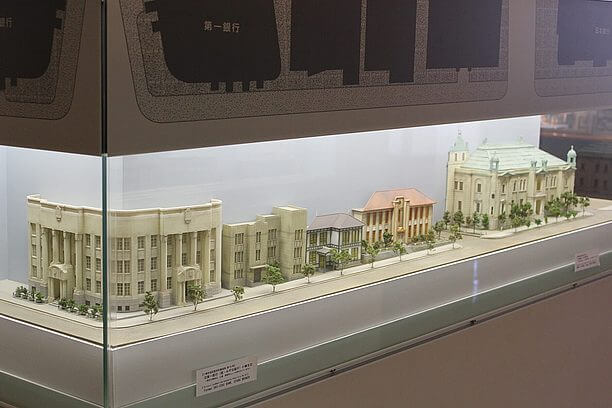 The Bank of Japan Otaru Museum is a rare historical building in Hokkaido because it was built over one hundred years ago and is a popular tourist spot as a financial museum. This financial district was once called the "Wall Street of northern Japan" and there is a display of miniature buildings from that time. When you hear a word "bank", you'll be interested mostly in a safe that is used to secure money. When you go in, you see the replica of 100 billion yen! see the actual safe unless you work for the bank. Going into the safe is like a dream in a dream. Here in the Otaru Museum there is a safe that was actually used and you can go inside of it. When you go in, you see the replica of 100 billion yen! It gives you a pretty good picture of what is like if you actually have 100 billion yen. You can see a mountain of actual monetary bills shredded into thin strips. They also have an exhibited object that is equivalent to one hundred million yen and you can try to lift the object on the display to see how heavy one hundred million really is.

【Spot name】The Bank of Japan Otaru Museum
【Address】1-11-16 Ironai Otaru-City Hokkaido
【Business hours】10:00a.m. ~ 5:00p.m.
Great tourist spot to remember the good old days of Otaru!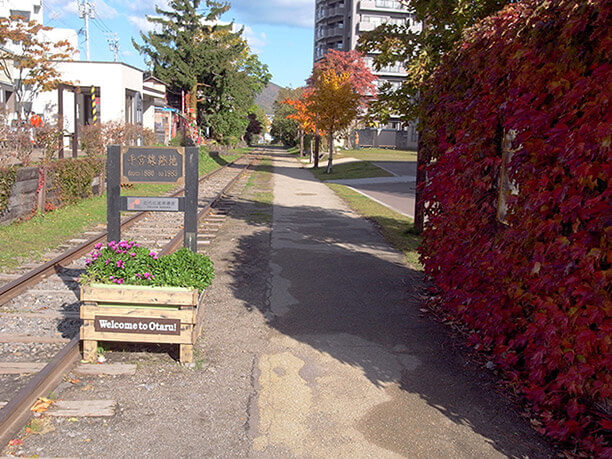 The Temiya Line was the first railroad in Hokkaido, used for freight distribution of coal and seafood. It contributed to the development of Hokkaido and is a legacy that played a major role. Even after they had disused this railroad, most of it remained and has been used as a pathway where the locals spend time, called the "Old Temiya Line." It is fun walking along the canal or streets in Otaru, but you can really enjoy taking time and walking on the Old Temiya Line pathway, reflecting back on the "good old days" of Otaru. Each season makes the space around the pathway very special. It has a quiet and nostalgic atmosphere that is different from the lively canal area. This is an area where you'll remissness back into the old days of Otaru.

【Spot name】Old Temiya Line
【Address】Ironai 2-10 Otaru-City Hokkaido