Enjoy the spirit of hospitality at this exciting Northern Japanese spot!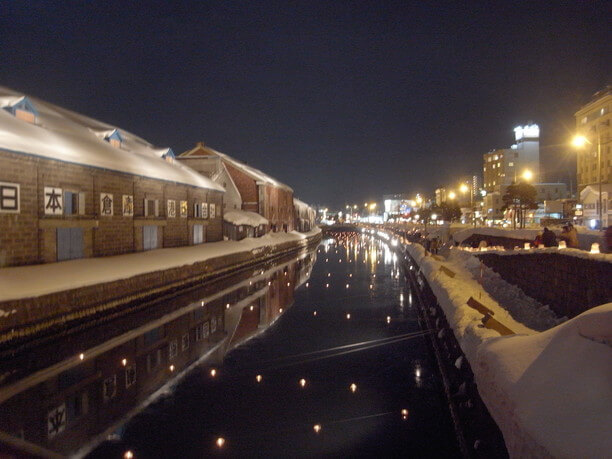 On the romantic island of Hokkaido(北海道), you can feel the mystery of nature, that gives us inspiration and healing. You can also enjoy its special events and magnificent views.

How about spending time with loved ones at one of Hokkaido beautiful spots?

The snow art is truly spectacular at the Sapporo Snow Festival!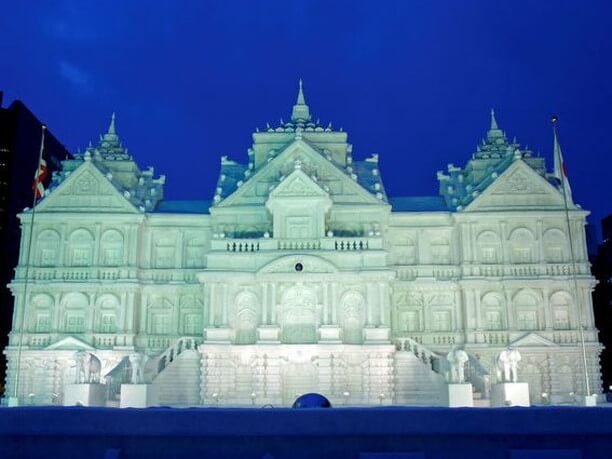 The "Sapporo Snow Festival" (さっぽろ雪まつり) occurs for one week in early February and is held in three locations: the Odori Park, Susukino, and Tsudomu. The festival is attended by many people from all over the world.
The snow sculpture shown above is huge and as you can see it is very detailed.
The night lights were also fantastic and very romantic.
Enjoy this space and instead of just watching the snow. You can play here as well as enjoying some delicious Hokkaido food.

【Spot name】Sapporo Snow Festival
The lights announce the beginning of winter in the northern capital.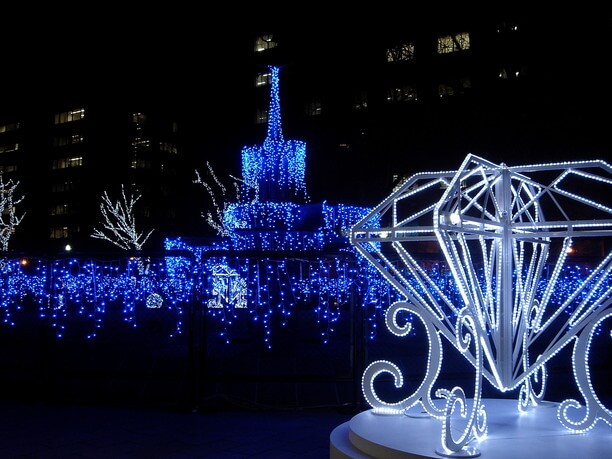 Odori Park, Station Road, and South street are the 3 places that they create the "Sapporo white illumination", which is very well known in Hokkaido.
Enjoy Sapporo sightseeing in a city gently wrapped in warm light!
It is a fantastic photo spot, that will create many good memories.

【Spot name】Sapporo white illumination
Enjoy the warm "hospitality" and soothing scenery in Otaru.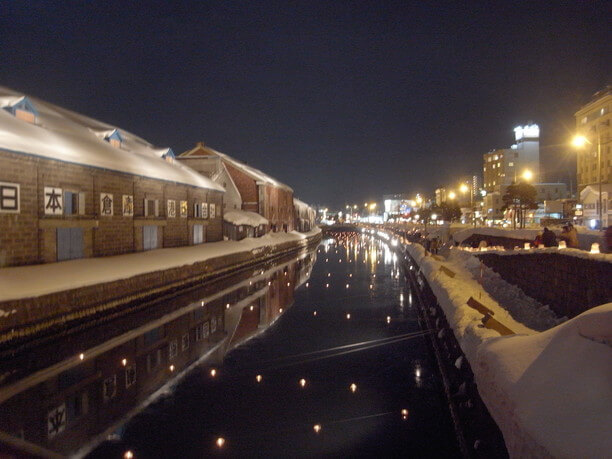 The people of Otaru love their winter event, The "Otaru Snow light path!" With lanterns lit around the streets of Otaru, homemade wax balls, candles, ball candles, snow and ice glowing in the orange light, it is a sight to see!
While walking along the Otaru canal path the lights shine like stars and create a warm feeling in our hearts.
Otaru in Hokkaido is a place that will warm your heart and help you to enjoy winter.

【Spot name】Otaru Snow light path
【Hours of operation】5:00p.m.to 9:00p.m.
             (Date varies each year)
Romantic views of the canal and snow with blue glass lights.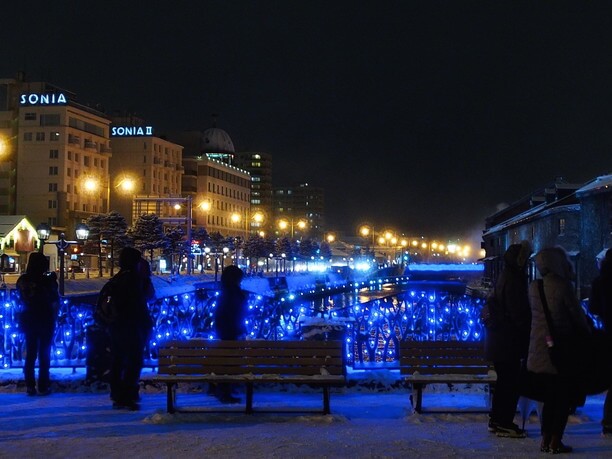 Otaru Snow Stories is an event which goes from the end of November till the middle of February.
The "blue canals trail" is a 300 yard long section of the canal that runs from the Asakusa bridge to Central bridge.
The water and the surrounding snow are transformed into a romantic atmosphere of blue illumination.
Also, there is placed in front of the Canal Plaza with more than 200 lit glass floating balls. This "floating ball tree" is well worth a look.
This fantasy spectacular "dyed in blue" is a wonderful time to enjoy.

【Spot name】Otaru Snow Stories
【Address】Ironai Otaru-city Hokkaido
【Hours of operation】11/21/2015 (Saturday)-2/14/2016 (Sunday)
             (Date varies each year)
Selected as one of the 3 top night views in Japan!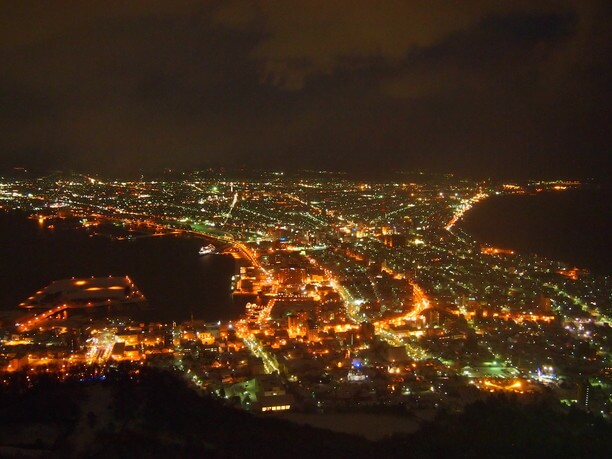 Mt. Hakodate (函館山) is a famous 1000 feet high mountain with a wonderful natural park and beautiful vistas.
Along with Kobe and Nagasaki, it was chosen as one of the three great night views in Japan.
It is an enjoyable place both day and night!
If you want to enjoy the change of scenery on the mountain, it is best to arrive shortly before dusk.
You can also enjoy a meal with fresh seasonal local ingredients at the mountaintop restaurant!
Hakodate mountain is a place you can really breathe and relax.

【Spot name】Mt. Hakodate
【Address】Moto-machi Hakodate-city
The view seems like heaven!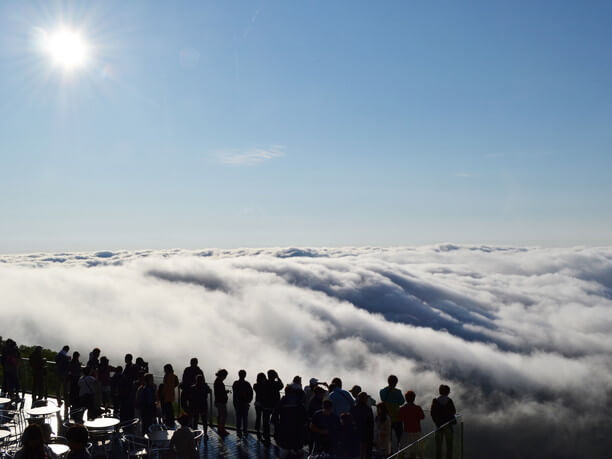 Hoshino Resort Tomamu is located in Shimukappu village (占冠村).
You can enjoy the elegant resort life with their seasonal activities, programs, and a luxury hotel in the beautiful nature of Hokkaido.
The "Umukai terrace" with its amazing view is one of its biggest attractions!
The view of the Tomamu area topography and the surrounding environment create natural art that is breathtaking.
Enjoy this fantastic space that is reminiscent of walking in heaven.

【Spot name】Hoshino resort Tomamu
【Address】Tomamu Azanaka Shimukappu-mura Yuufutsu-gun Hokkaido
【Hours of operation】Unkai terrace 5/14/2016-10/17
Youtei mountain is a wonderful spot in all 4 seasons!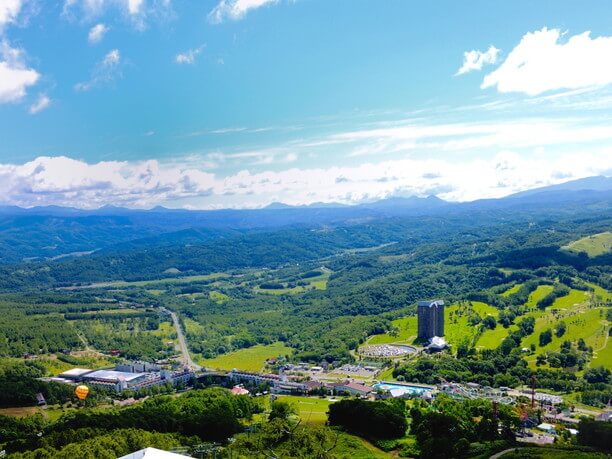 The popular sightseeing spot, Rusutsu Resort (ルスツリゾート) lets you feel the power of nature throughout the four seasons.
Its natural beauty creates a wonderful place for play, healing, and communing with nature.
Yotei Mountain seems to be floating on a sea of clouds!
From the popular Mt. Yotei panoramic terrace, you can witness this natural phenomena where the world shrouded in the clouds appears mysterious and magical.

【Spot name】Rusutsu resort
【Address】13 Izumikawa Rusutsu-Mura Abuta-gun Hokkaido
【Hours of operation】Winter ski sales 9:0a.m. to 9:00p.m.