Nostalgic promenade, like in the movie "Stand By Me " at the Kyu-temiyasen-ato.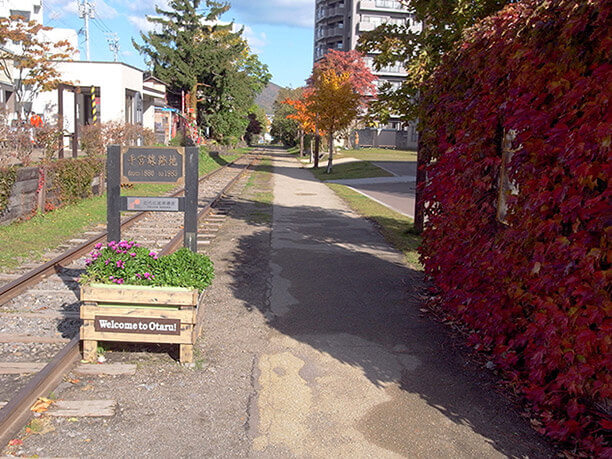 The Temiya kyu-temiyasen-ato was the first railway in Hokkaido and the third in Japan. It was born as part of the horonai railway. The railway had been responsible for the transport of seafood, such as herring and kelp. It played a major role in the development and heritage of Hokkaido.

It is about a 5-minute walk to the sea from the Otaru Station(小樽駅). After the line was closed they left a lot of the track and it became a very popular walking route to the sea for both locals and tourists.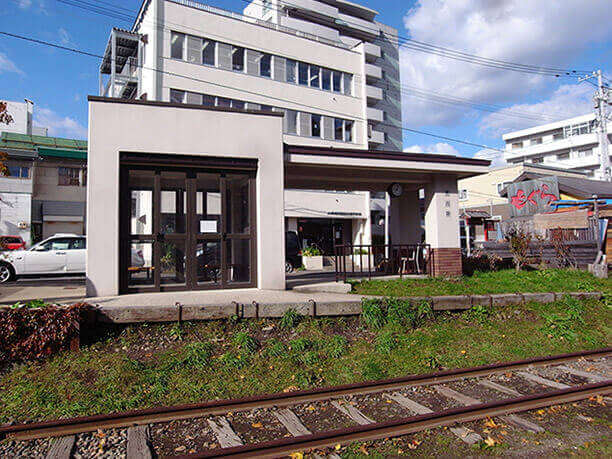 Walk leisurely through the oasis of Otaru!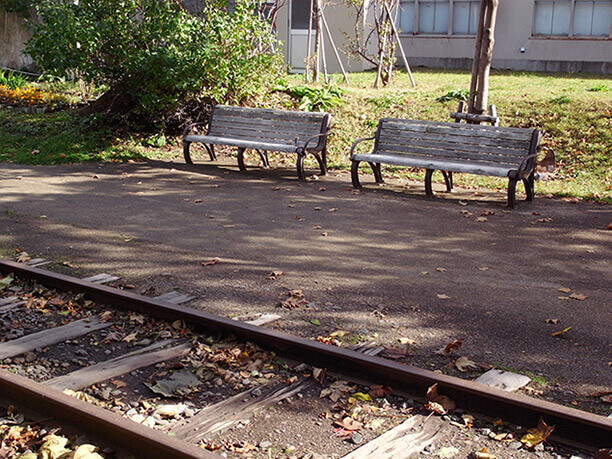 It is a nice walk along the canal on Sakaimachi street. It is lined with souvenir shops and eateries. You can also stop by the store in the arcade. It is a great way to enjoy Otaru.

You can get a feeling of the "good old days," as you walk down the line or rest on one of the benches.
Often you can forget that you are in the city, as you enjoy in a relaxed manner the thrill of the journey. Early morning or dusk is the best time to enjoy this 30 to 40 minute walk, especially in the summer time.
The city of Otaru is the "city of glass!"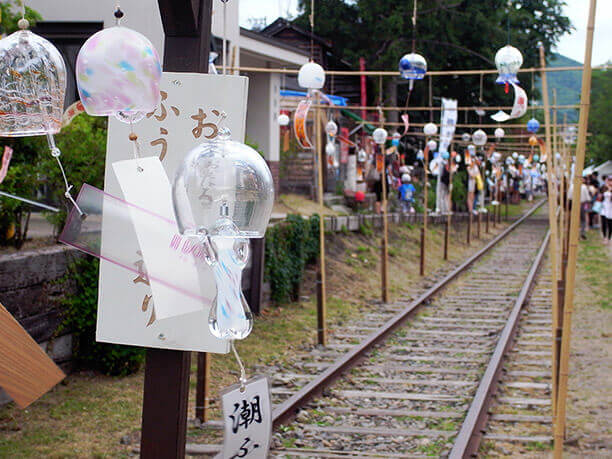 Speaking of summer in Otaru, in late July, is the ushio festival. This festival features Haruo Minami's (三波春夫) singing and festival dancing. At the same time is the Otaru glass festival. The temiya kyu-temiyasen becomes the venue, crowded with lots of people. Otaru is a city of canals. It is also the city of sushi and the city of glass.

Colorful glass products and glass wind chimes are very popular.

Many women will dress in a yukata (summer kimono) and remind everyone just how nice it is to be in Japan.
The excitement of snow light in winter!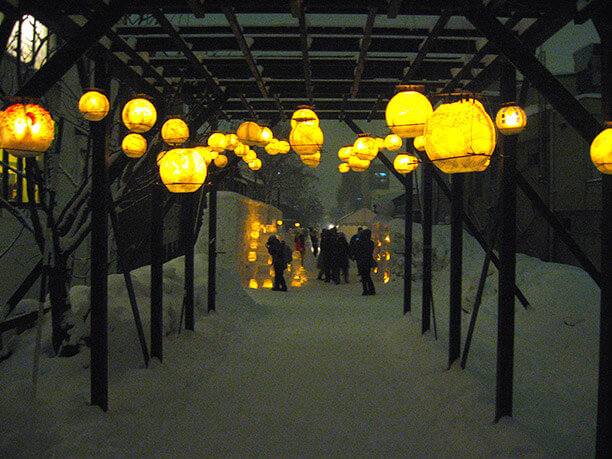 A very popular winter event is the "Otaru snow light of the road" festival. It has become even more popular than the famous Sapporo Snow Festival. Candles made with glass that was made from the snow that gives off an orange snow light adorn the Kyu-temiyasen trail.

Tourists often walk this canal venue and say they can feel a special connection to people here. It is the perfect place to walk hand in hand with someone you love.
Kyu-temiyasen-ato, Otaru
Spot name(Ja)

旧手宮線跡
Address

2-10 Ironai Otaru-city Hokkaido
Address(Ja)

北海道小樽市色内2-10
Telephone

0134-32-4111 Construction Department town development promotion section
Parking lot

None
Note

HP:Http://Www.City.Otaru.Lg.Jp/simin/sumai/machidukuri/temiyasen/

Getting There by Car:
If you want to use the general roads take rout 337 from the Shi Chitose airport. it will take you about 140 minutes to travel the 68 miles. If you want to take the highway it will take you about 75 minutes to travel the 55 miles and cost you 2050 yen. Take the Hokkaido Expressway from the Shi Chitose Airport and take the Otaru exit and proceed on route 17.

Using Public Transportation: Train: From the Shi Chitose Airport take the JR direct train to the Otaru station. From the Otaru station it is about an 8 minutes walk. Total travel time is about 80 minutes and will cost 2090 yen. Bus: From the Shi Chitose Airport take the Hokkaido Chuo Bus to Sapporo Terminal Station (130 yen, 72 minutes) Continue on Hokkaido Chuo Bus to the Otaru station. (610 yen, 70 minutes) From the Otaru station bus stop it is about a 7 minute walk. Total Travel time: 2 hours and 30 minutes.

Taking a Taxi Estimated fare from the Shi Chitose Airport: 22800 to 29300 yen (for general road use) Travel time is approximately 2 hours 40 minutes