You can have Authentic German beer made with a traditional recipe at Otaru Beer Warehouse No.1.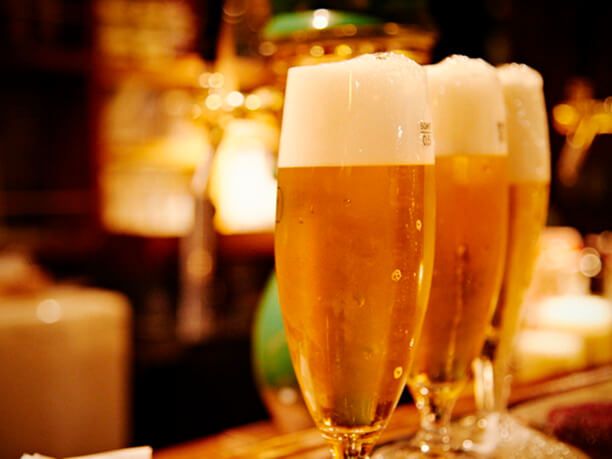 It is located among a group of stone warehouses that stand along the canal as a symbol of the Otaru canal. At Otaru Beer warehouse No. 1″ you can enjoy authentic German beer!
The menu also includes homemade sausage and German-style roast pork. You can taste delicious beer and cuisine in an atmosphere reminiscent of a European beer pub.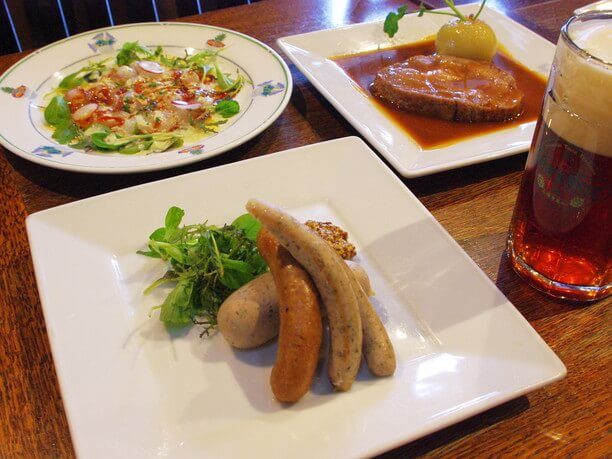 Enjoy drinking beer at the pub in the brewery!
The building that houses the brewery was built in 1924. It is rich in the feeling that is reminiscent of a European style beer pub.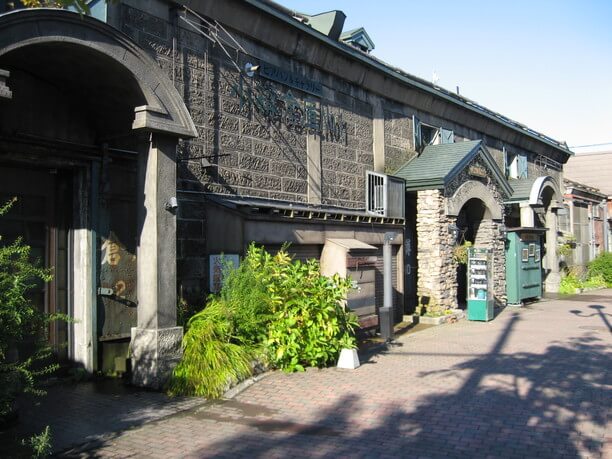 These buildings that were used as grain warehouses, have the original ceilings, beams, and pillars. In the center of the building is a wide hole, where there are two large copper pots. This is not a decoration, but rather they are the vats that the beer is brewed in.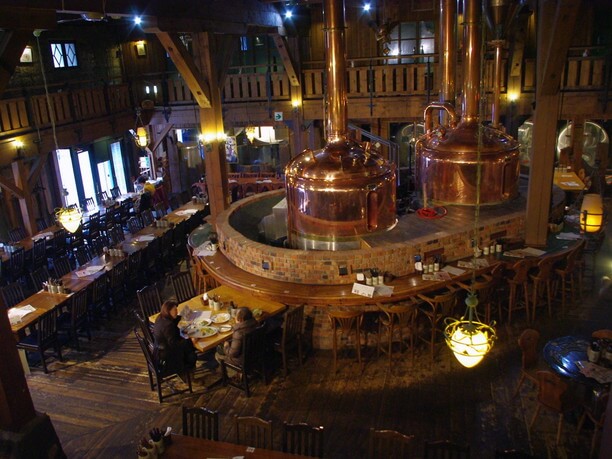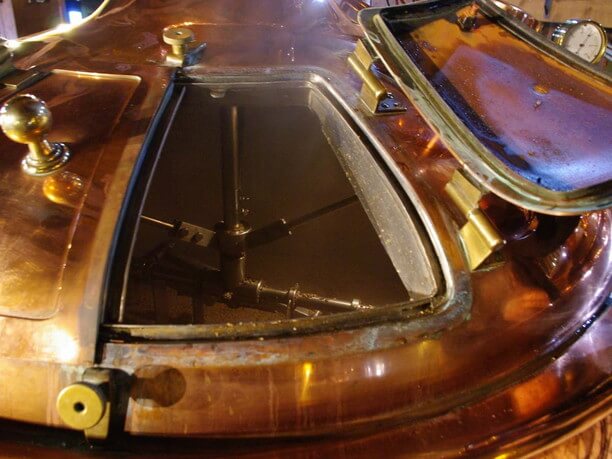 Inside of the brewery there are guides that will take you on a tour of the area where they are working for the day, such as the malt, cold pot, lager areas and and fermentation tank. It is a rare opportunity that you can observe the actual brewing process, so please take the time to experience it. The tour takes about 20 minutes and it is free!
Enjoy comparing the craftsmanship of the beer!
Mr. Johannes Brown(ヨハネス・ブラウン氏), the owner of Otaru Beer, is one of the best brewing technicians with a German national qualification (Braun Engineer).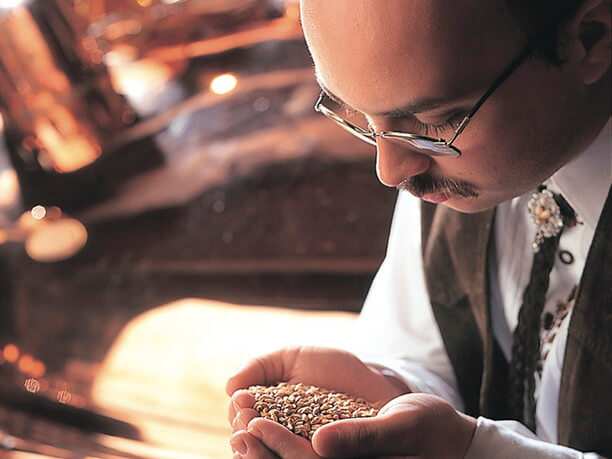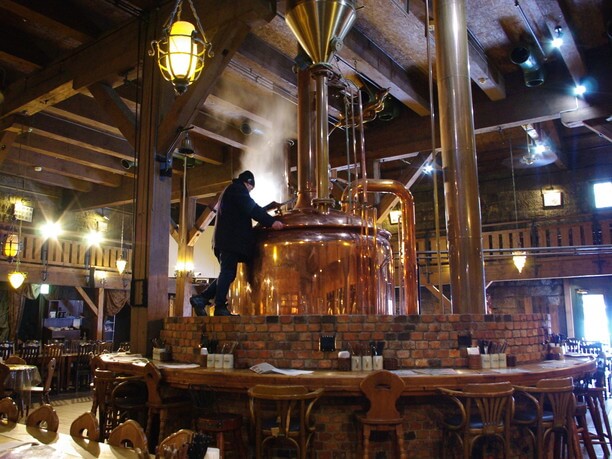 They use a traditional brewing recipe, and buy the wheat directly from a designated trader. This allows them to create real German beers in Hokkaido. Currently, their main brands include Pilsner, Donkel, Weiss and 7 other seasonal beers produced throughout the year.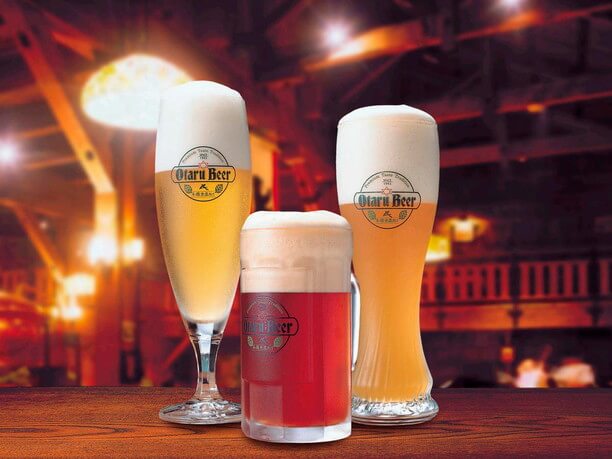 At the Otaru Beer warehouse No. 1, you can drink and compare each unique beer!
Try some excellent German sausage with your beer!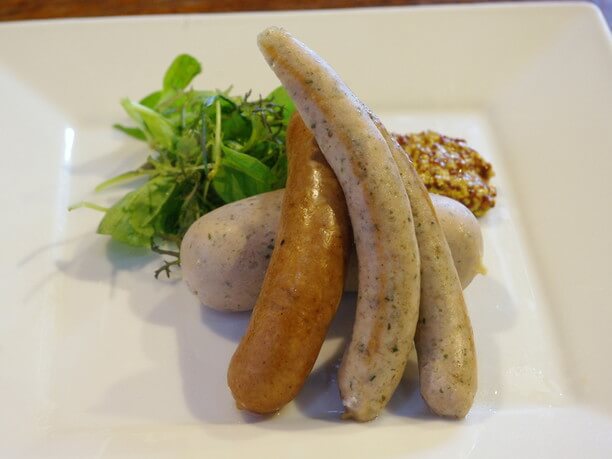 Popular as an appetizer is their homemade sausage plate 880 yen (tax not included). It is made with pork made at the Akigawa village in the neighborhood, They have several kinds including white sausage and Weissburst. We suggest having some with your first glass!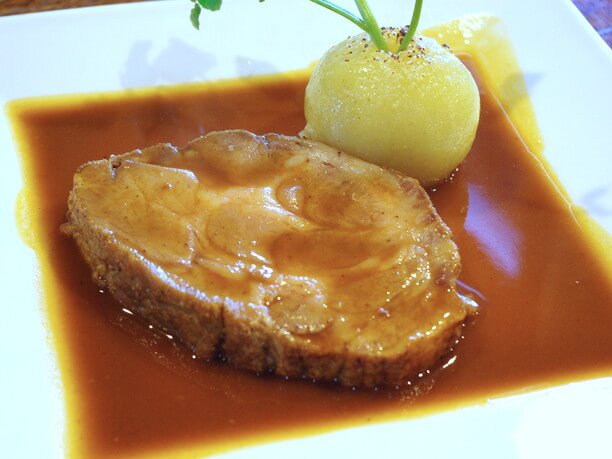 Other German traditional dishes are also available, like Schwaig gratin ( a German-style roast pork.) 1,280 yen (excluding tax) The meat is roasted at a low temperature until it is soft and served in a sauce that goes well with the beer. In addition there are other authentic German cuisines such as Schnitzel and Ice Vine of Bokekats on the menu.
Enjoy the local octopus carpaccio!
If you are looking for a real taste of a place like Hokkaido, try the octopus Carpaccio 580 yen (tax not included). They Use Otaru-made Madako, with a unique texture that is soft and elastic. It comes with a sour sauce-based special dressing, that is also perfect for the caramel flavor donkel.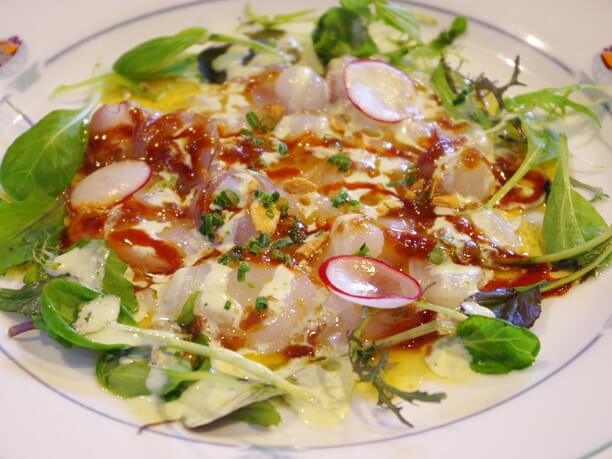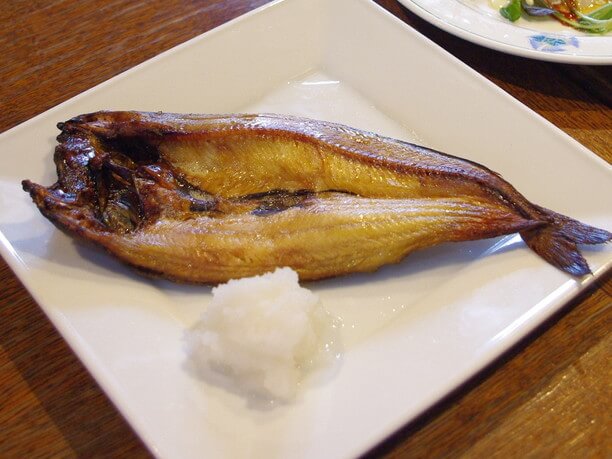 Also featured is their Hokkaido's hokke 780 yen (tax excluded). It has a unique taste and characteristics that fits in well at this pure Japanese-style pub menu.
Enjoy a great drinking while walking along the Otaru Canal!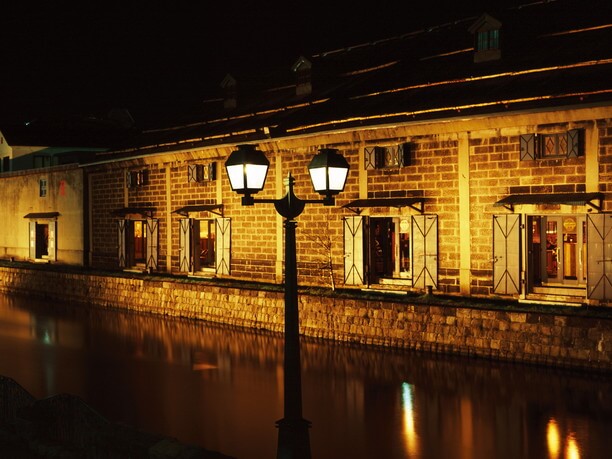 Otaru Beer Warehouse No.1 is open from 11:00 a.m. to 11:00 p.m. It is a place where you can drink German beer while enjoying authentic cuisine. Its long hours make it possible to fit it into your sightseeing schedule. Their location along the Otaru Canal is full of ambiance, and makes for a very pleasant experience to drink Otaru beer along the canal.
Smart tip
The limited seasonal beers are definitely something that you will want to try! You can drink rare brands that will only be created once a year?
There are also fruit beers and nonalcoholic beers, and soft drinks available!
Be sure and check out the vats in the center of the building. This historic building built in the Taisho era is worth visiting!
What's interesting
The guided tour of the brewery will give you information that will make your experience that much more enjoyable! So please take the time for a tour as soon as you enter the store. If you have a good timing, you will be able to taste the freshly brewed beer.
Otaru beer Otaru warehouse No.1
Spot name(Ja)

小樽ビール 小樽倉庫No.1
Address

5-4 Minatomachi Otaru-City
Address(Ja)

小樽市港町5-4
Telephone

0134-21-2323
Price

¥ 2,500
Open

11:00 a.m. to 11:00 p.m.
Close

7 days a week
Parking lot

20 cars
Note