Kanro No Mori Hotel is hidden away in the Forest!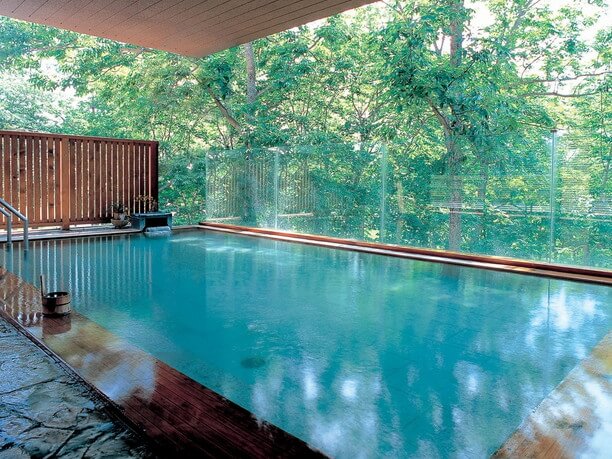 Kanro No Mori Hotel is a hideout hotel nestled in a quiet forest near the Niseko Moiwa ski resort. It boasts indoor and outdoor hot springs with water containing many kinds of ingredients that are good for the skin.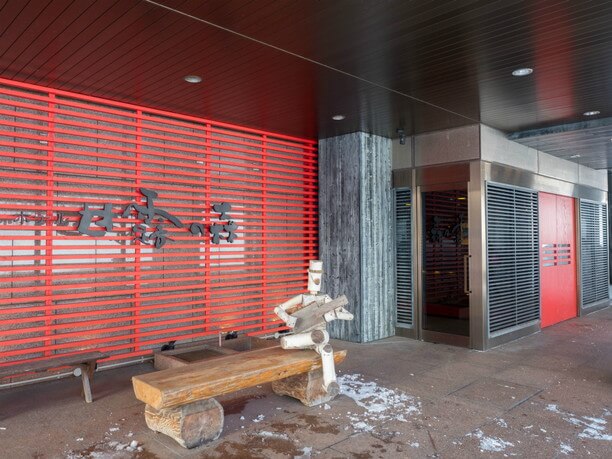 A big white birch doll welcomes you at the entrance. You will want to take a commemorative photo together! The facility is mainly decorated with red and black. It creates a warm atmosphere and a nice contrast with the colors of the trees. It is a nice blend of Japanese and Western styles that create a modern atmosphere.

Inside this Japanese-style modern hotel is decorated with the warm warmth of wood!
It is approximately 4 ½ miles from JR Niseko Station. By car take route 66 (Panorama Line) heading towards "Konbu Onsen." When you see the sign for Yugokorotei, get off route 66 heading towards the Niseko Moiwa ski resort. Drive about a ½ mile to the Hotel's entrance. In the summertime there is a bus available from the JR Niseko Station. Get off at the Konbu Onsen station and walk about a ¼ of a mile to the hotel.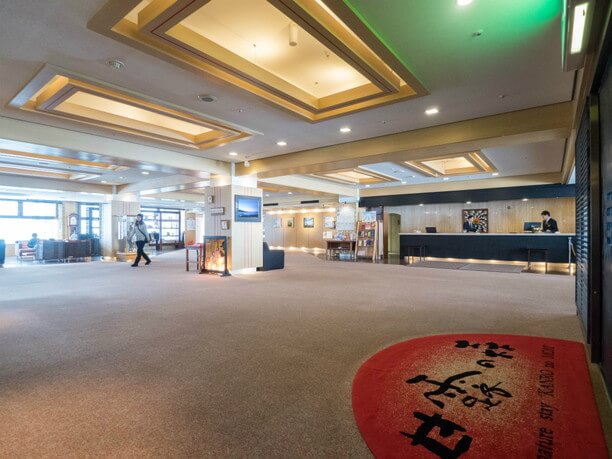 You pay the bathing fee at the reception desk. The bathing fee is 800 yen for adults and 300 yen for children. "Niseko hot spring pass" can also be used (see Smart Information below).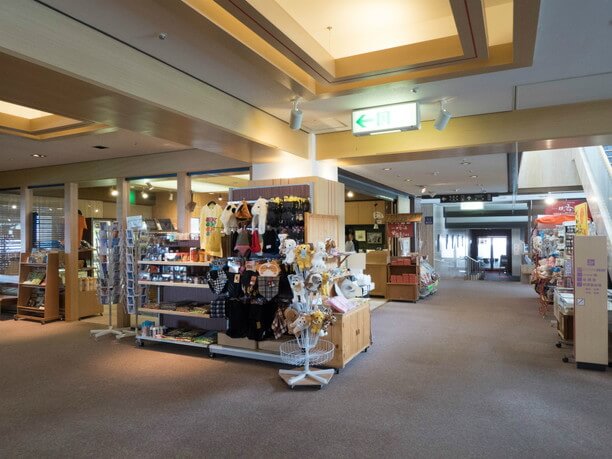 Go to the bathhouse to the left and back of the facility. In the lobby in front of the reception desk, there is also a place to relax with sofas and benches, as well as a place to buy souvenirs from Niseko.
The back entrance is to the male side and the front entrance is to the female side.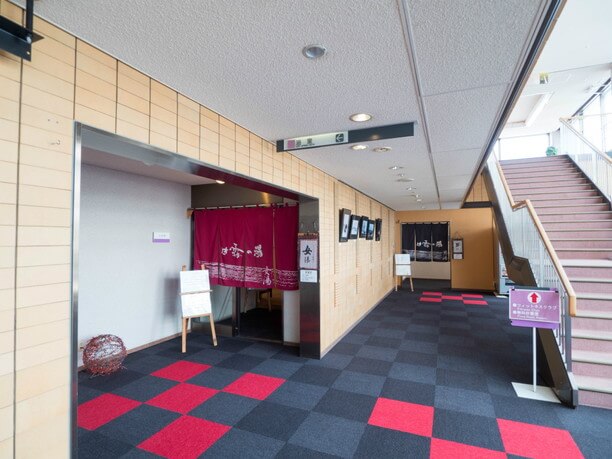 There is also a family bath area dedicated to private charters. There is a massage machine in front of the men's bath.
Natural spring water creates skin gentle to the touch!
Their hot water source is the hot spring that combines with the water of the riverbed of the tributary of the Niseko Anbetsu River that flows nearby. The comfortable hot water is slightly colorless and transparent, with a slight scent that is unique to a sulfur spring. They warm or add water according to the season.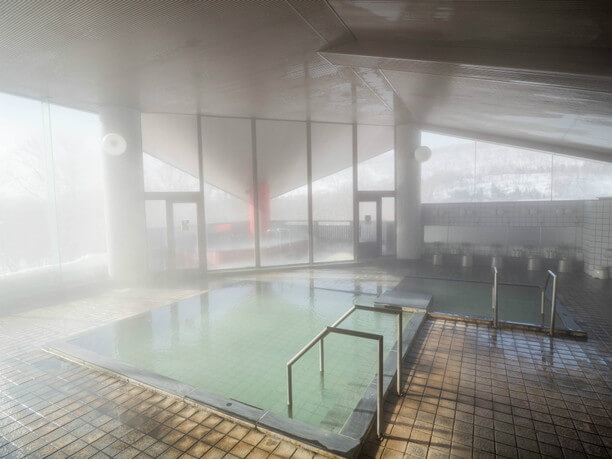 The men's bath has two bathtubs with different temperatures, the south side bath faces a full-sized window that makes it bright. There is also a sauna and a water bath. There are free keyed lockers to keep your valuables safe.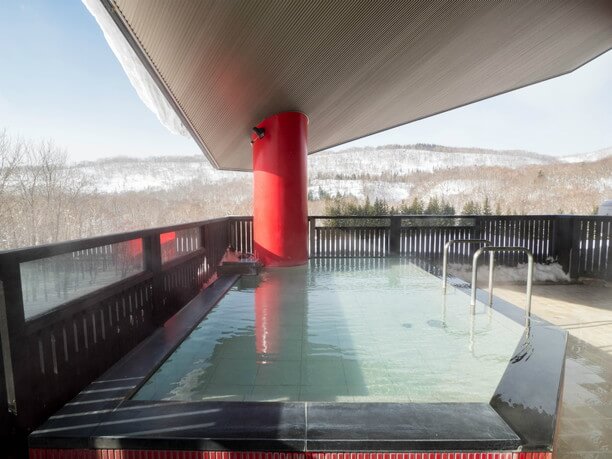 The men's outdoor bath was renovated in December of 2015. It was transformed into a large bathtub. Because there is a roof, even if rain and snow are falling, you can slowly immerse in hot water without worrying about it.
The girl's side also has an open-air bath with water that is good for the skin!
The water has sulfur, sodium, calcium, chloride, and hydrogen carbonate. It has a whitening and moistening effect on the skin. It also contains a lot of sulfate ions, so you can expect the water to also moisturize your skin.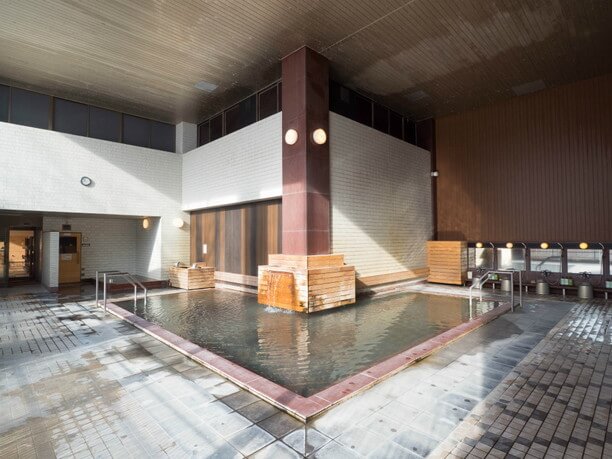 The inner bath for ladies has one L-shaped bathtub. There is also a sauna and a water bath. The southern side is bright with a full glass window!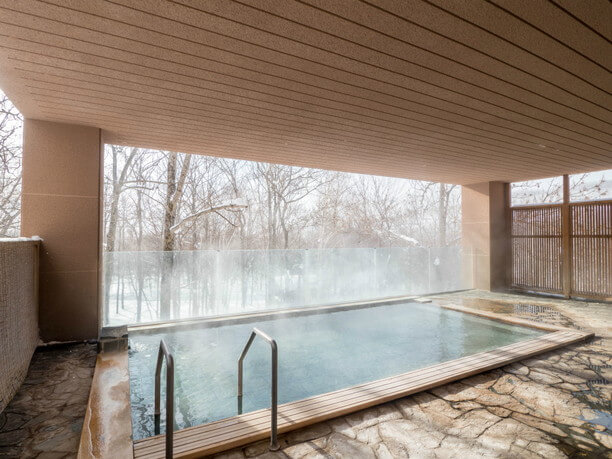 The hotel's "Forest's open-air Outdoor Bath" will make you feel as if you were floating in the forest. You can enjoy the forest green in the spring and summer, autumn leaves, and snow in the winter. They have a bath for every season to refresh your mood!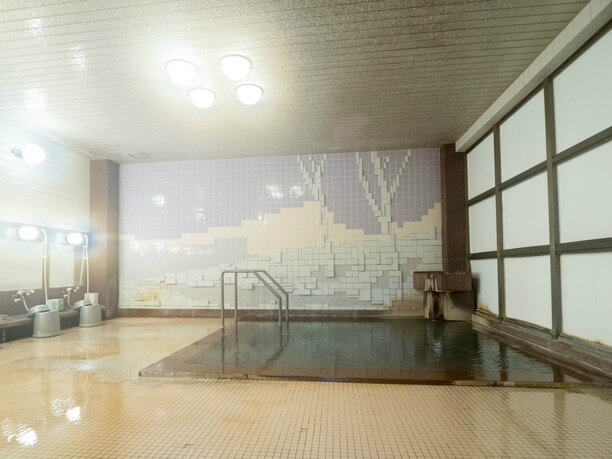 There is also a family bath available for private use (reservation required). The fee is a one-bathroom charge of 50 minutes for 3,000 yen (tax included) plus the entrance fee for each person. It is a great environment for a get together with family or friends or to provide nursing care.
Lunch is also recommended and can be enjoyed as part of a bathing pack for a great value!
It is also recommended to have a lunch at the lounge restaurant (Kureo Lunch). The menu includes "Chorogi soba" (918 yen) which uses buckwheat flour from Rankoshi and original Gozen (1,458 yen) which is made from local ingredients. There is also a child's menu!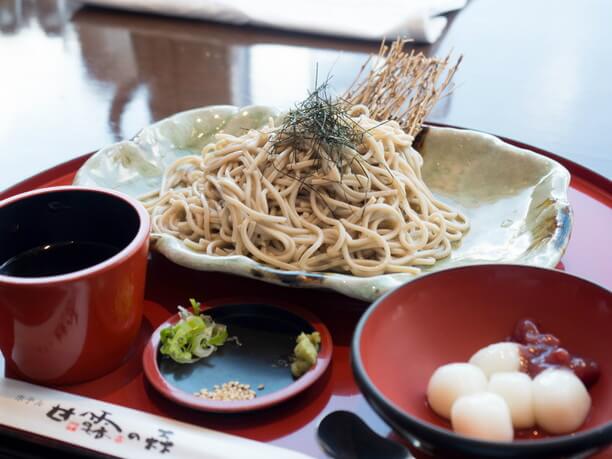 The most popular item is the Chorogi soba. They use the farmers in Rankoshi Town's buckwheat served with Japanese azuki beans and mochi for sweetness.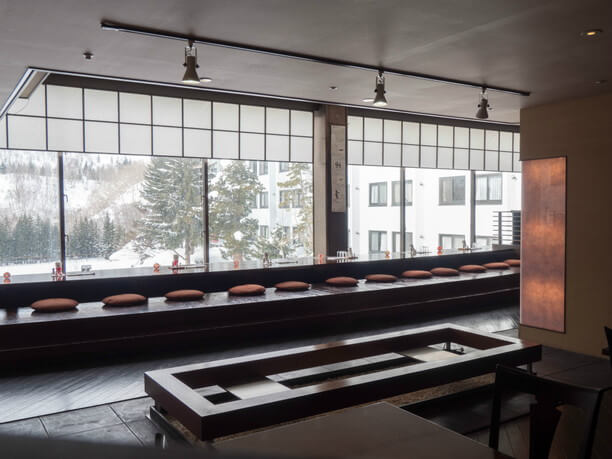 There are table seats, that allow you to eat while looking out at the courtyard. There are also value packs with a bathing and lunch set! (See Smart Information below)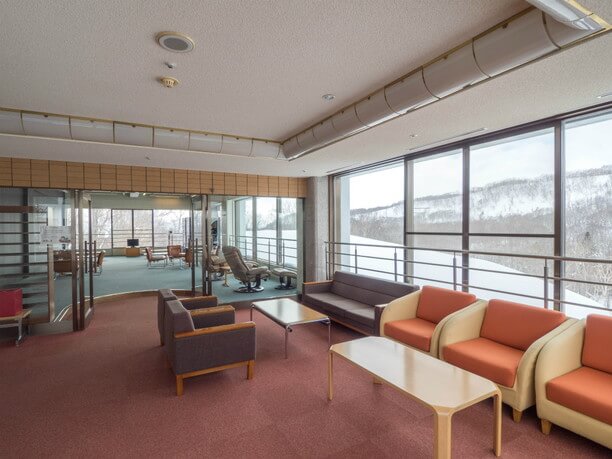 You can rest on the sofa in the lobby, after bathing or after dinner, but if you go up the stairs beside the bath entrance there is a wide break room that is a good place if you want to relax slowly and quietly!
There is a mini-concert every night!
Mini concerts are held every night in the lobby next to the reception desk from 7:30 pm to 8:30 pm (Friday and Saturday at 9 pm).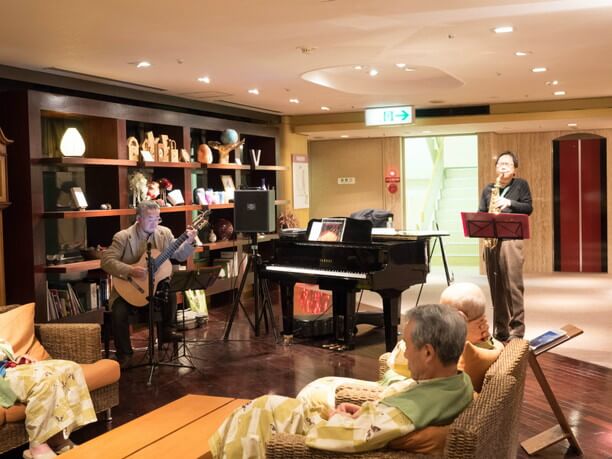 Local artists perform jazz, bossa nova, and piano performances. They perform music of various genres and change their selections daily.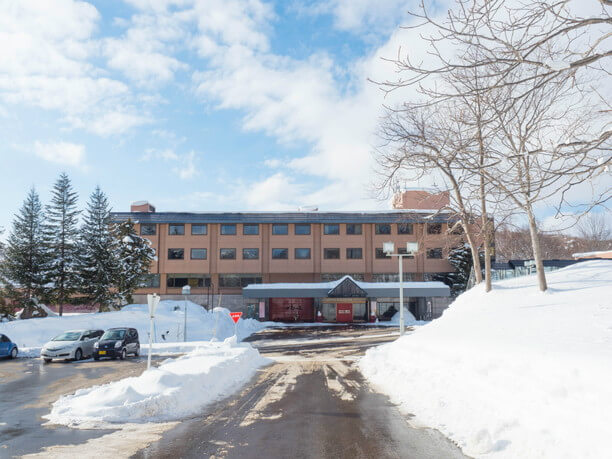 This quiet forest hotel is away from the hustle and bustle of the city. It is a great place for immersing in an outdoor bath to heal your heart, mind, and body!
Smart tip
Hot spring packed lunch pack is from 11:30 am to 2 pm (last order). Hakusaku soba + bathing pack is 1,400 yen. It is 1,900 yen for Amakusa Country Gozen + Bathing Pack, so you can enjoy lunch and hot springs with great savings!
There is no switching of the male and female bathing area during the daytime bathing time, but the men's and women's side do switch from 10 o'clock in the evening until 10 o'clock in the morning. So you can have fun on both sides if you stay at the hotel!
You should take advantage of bathing with the "Niseko hot spring pass" (1,440 yen) available at three of our member facilities! The "Niseko hot spring pass" can be purchased directly at the facility.
What's interesting
This hot spring has beautiful quality water as well as mini-concerts, lunch, and dinner. There is also a fitness club!
Hotel Hakuba Forest
Spot name(Ja)

ホテル甘露の森
Address

415 Niseko Niseko-cho Abuta gun Hokkaido
Address(Ja)

北海道虻田郡ニセコ町ニセコ415番地
Telephone

0136-58-3800
Price

Bathing fee Adult 800 yen Child 300 yen
Open

11:00 a.m. from 10:00 p.m. (final reception at 9:00 p.m.)
Lunch is from 11:30 a.m. to 2:00 p.m. (last order)
Close

Open all year
Parking lot

Yes (free)
Note