Many repeat visitors come to Kumazo restaurant to experience the food of the Toyako Lake Summit chef!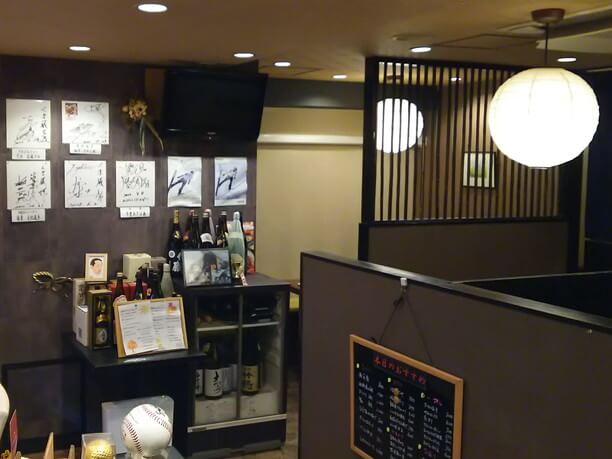 The Kumazo pub is a few steps from Exit 1 of Susukino Subway Station. It is right next to the Susukino intersection located in the middle of the downtown Sapporo. It is run by a chef who worked at the Toyako Summit.
Kumazo has a great menu using lots of local ingredients

When visiting you can hear all about the chefs experiences at the summit!
There are five counter seats, two regular tables, and one floor table at Kumazo. The two tables are divided by a partition. The space can accommodate a number of people in a group.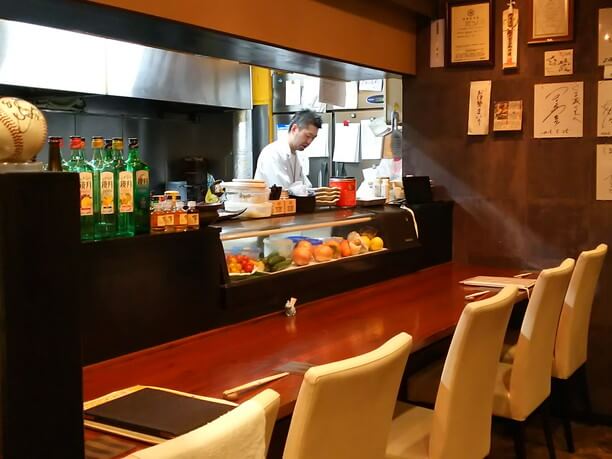 Toshiyuki Kudo(工藤俊行), the shopkeeper's owner, is a Sapporo local who worked as a deputy cook serving Chinese cuisine at the Toyako Summit held in 2006. It is a pleasant surprise to be able to taste authentic Chinese cuisine of The Windsor Hotel Toya though it is a Japanese tavern in Susukino. "During the two days during the summit, the main leaders were able to eat at any time, and in the kitchen the nation's renowned chefs were all mobilized. It was a tense scene for the chefs. Kudo says that his shop is a place you can come and hear about what went on backstage of the summit.
Their food is good, but can be addictive!
The most popular menu item is the Mabo tofu (1,200 yen). It is made it with ingredients carefully selected among Hokkaido's products. "Tofu is very difficult to cook because it is very soft," says Kudo.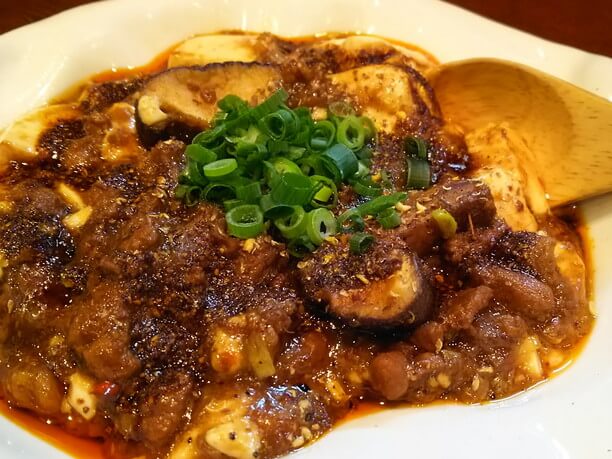 He uses Yawara "soft" tofu, made from the water of Mt. Moiwa yama overlooking the city of Sapporo. It goes very well with the ground pork from Kimobetsu which is seasoned with homemade chili oil.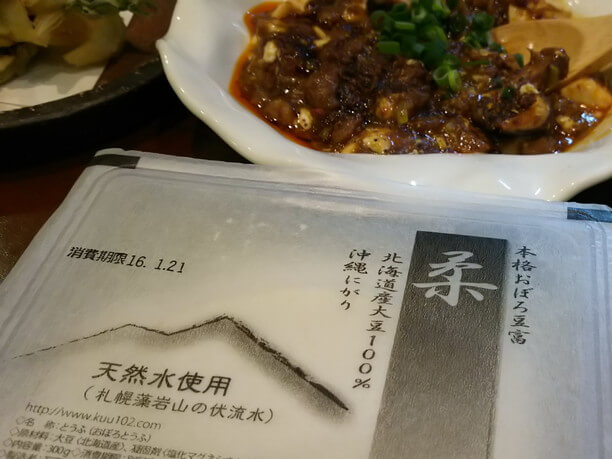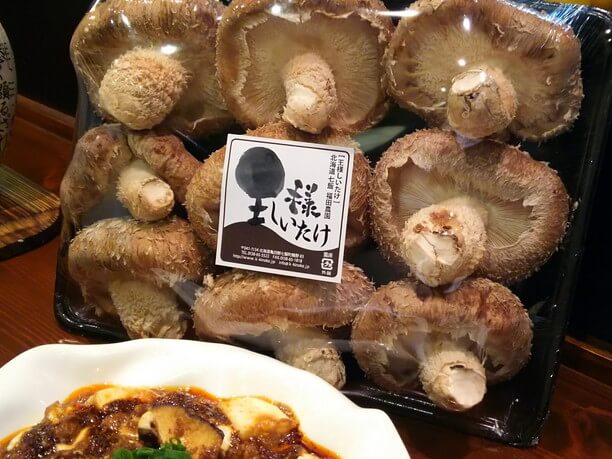 He also uses the very popular shiitake mushrooms. They are the king of mushrooms. "It makes for a pretty spicy tofu," Mr. Kudo says with a smile. It is loved by fans who have eaten it once and became addicted.
You can eat real capelin anytime!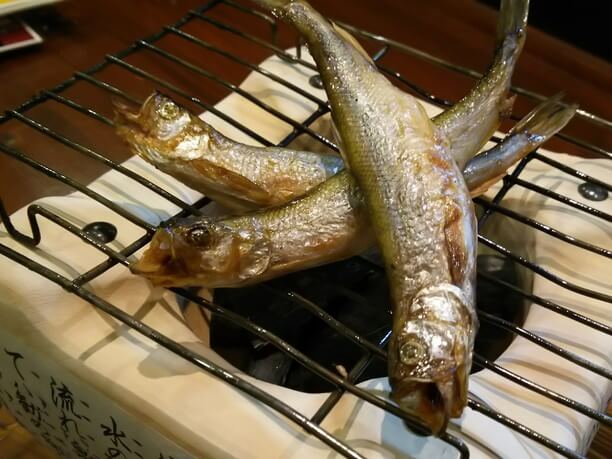 Capelin is offered on the menu for the whole year (980 yen). He gets large size ones from the Pacific side town of Mukawa. It is baked on a charcoal fire until it becomes plump and juicy. It melts in your mouth with a delicious aroma and taste!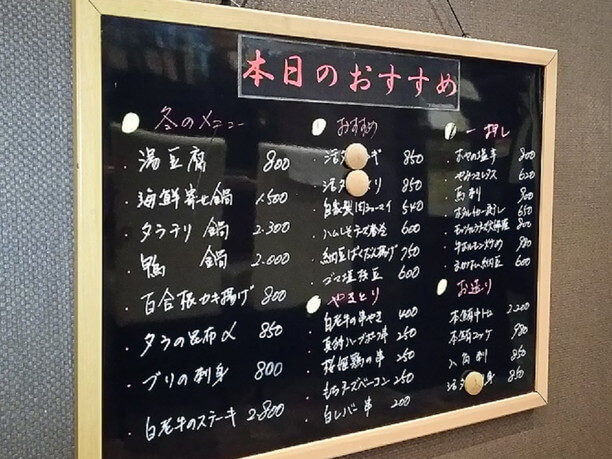 Kumazo serves the classic Shiraoi beef. It is prepared for the people who want to eat a lot as a steak, and for those who want to eat a little as meat skewers.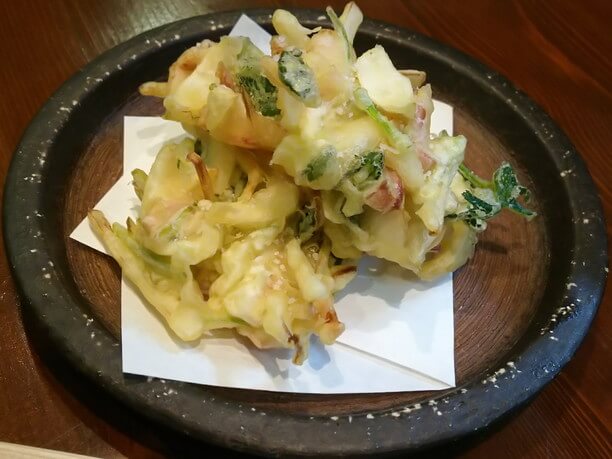 Seasonal items are also available from time to time, like fried Yurine (800 yen). It is whitish like snow, and Mr. Kudo adds bacon which gives it a deep salty taste.
Hokkaido locals love their great food and hospitality.
In recent years, the taste of Japanese sake has become more highly appreciated, even overseas. At Kumazo they offer some of the most appealing seasonable sakes available.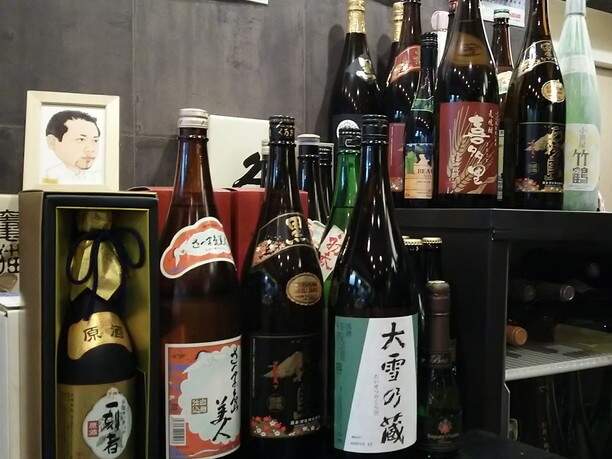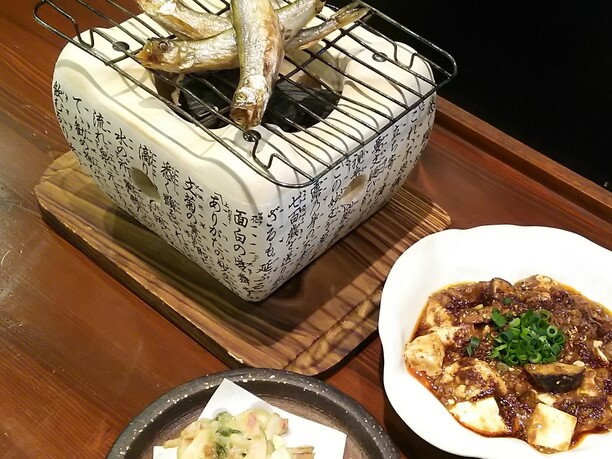 Those who travel to Hokkaido expect the goodness and taste of the ingredients that this area is known for. Kumazo is a place that offers this type of quality food in an atmosphere that is rich in hospitality! It is a place where you can enjoy a Chinese-tasteful menu full of special items like its fried rice and rice cracker with seasonal vegetables!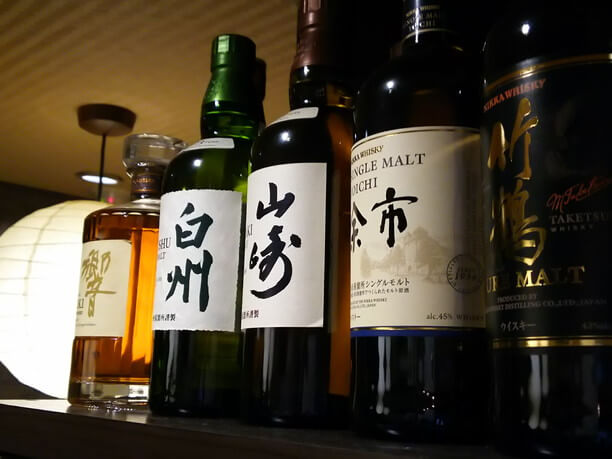 Smart tip
The shop located in the building near the Susukino intersection is located just off the 1st exit of Susukino Subway Station.
If the shop is full, you can eat the same menu as Kumazo at its sister shop "Shabu Shabu Sakaya shizuku " on the 7th floor of the same building. It is a good idea to phone in reservations ahead of time!
This shop's calm atmosphere is loved by local businessmen. Their abundant rice menu will fill your stomach!
What's interesting
You will enjoy the Mabo tofu, which is the most popular menu item in the shop. Its spicy aroma and taste combined with its rich harmony of ingredients will make you a fan as well!
Kumazo
Spot name(Ja)

鮮魚・炭火 くま蔵
Address

2 M Building 5th Floor 9 – 1 Nishi 3 - chome Minami 4 Jo Chuo-ku Sapporo-city
Address(Ja)

札幌市中央区南4条西3丁目9-1 2Mビル5階
Telephone

011-281-6600
Price

5,000 yen ~ 6,000 yen
Open

Monday - Thursday 5:30 p.m. to midnight, Fridays and Saturdays, 5:30 p.m. 1:00 a.m. Sundays and holidays 5:30 p.m. to 11:00 p.m.
Close

7 days a week
Parking lot

None
Note