Lake Shikotsu surrounded by mountains On the lake, by the lake, so much fun!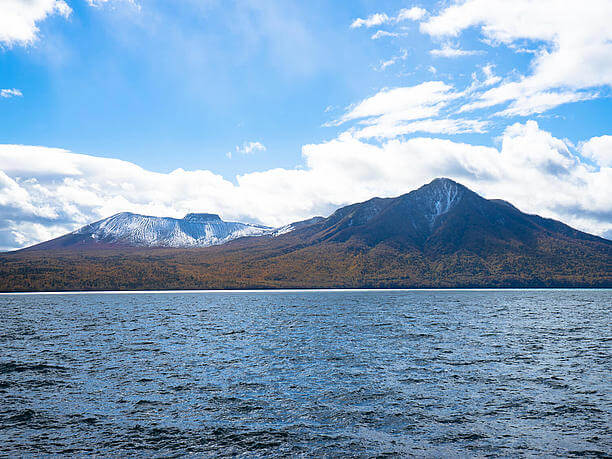 Lake Shikotsu is a caldera lake surrounded by Mt. Eniwa-dake, Mt. Fuppushi-dake and Mt. Tarumae-san. Lake Shikotsu is the northernmost lake that doesn't freeze over. Its average depth is 256 meters (840 feet), the maximum depth is 360 meters (1180 feet), and the clarity of the water is the second highest in Japan to Lake Tazawa. There are many places to visit such as the Moss Canyon (Koke-no-Domon) and the Wild Bird Woodland. The hot spring district, boat rental and a visitor center are by the lake and you'll see a lot of tourists visiting the lake. The specialty dish used Chippu (konanee salmon) is delicious, too.
The scenery changes as the season changes, and it is very beautiful.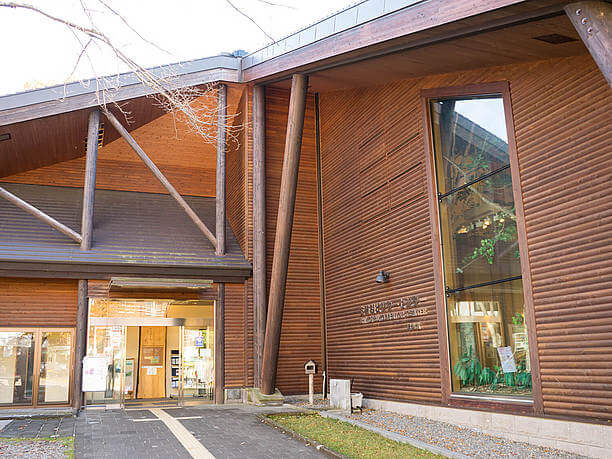 What a beautiful sight created by mountains and the lake!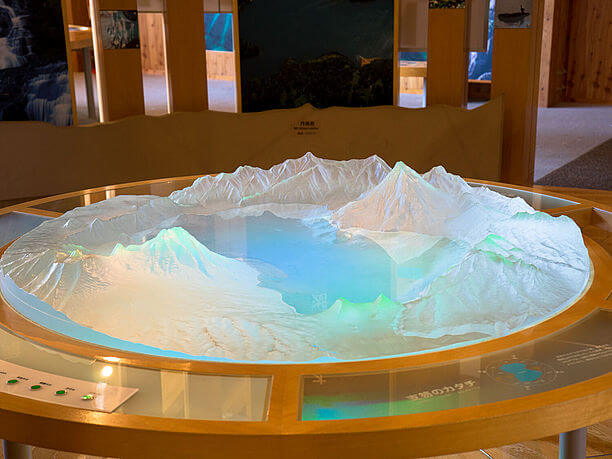 If you drive or take a bus from four different places in Sapporo, Chitose, Tomakomai and Komobetsu, any of these routes will give you such a beautiful sight of the lake right before your eyes. In all three routes except the Chitose one, you have to go around the lake to get to the hot spring district. You can enjoy seeing the amazingly clear lake and the mountains look beautiful season. Either from Sapporo or the New Chitose Airport, it takes about forty minutes and it is a nice drive. If you are on a sightseeing trip, the Sapporo route and the Chitose route are best.
The place to learn Lake Shikotsu's history!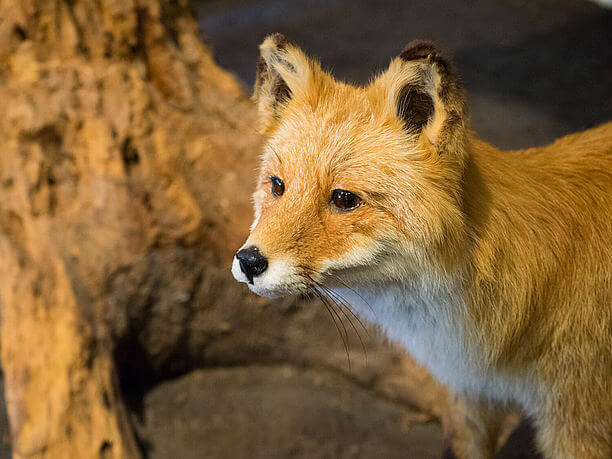 When you get to the hot spring district, you notice a big building next to the gift shop. That is "Lake Shikotsu Visitor Center."  Stuffed bears and a konanee salmon tank are at the entrance. Further in the building, you see a display of the history of Lake Shikotsu, and there are Shizen-Tanbo-terminal (nature exploration corner) and a diorama of Lake Shikotsu, On your right-hand side in the building, there are displays of the forest world, mountain world and lake world for you to easily learn about the nature of Lake Shikotsu. Then you see a lounge and an amazing life-size panel of Koke-no-Domon Moss Canyon.
How about some special ramen served only here?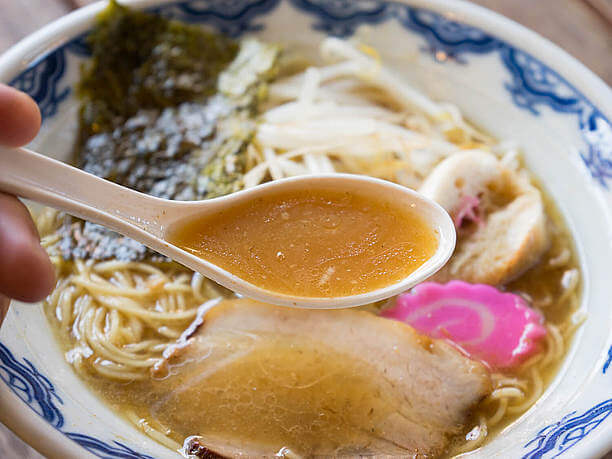 The popular items of the long-standing gift shop are Imo-ten potato tempura and corn on the cob.  There are good restaurants that are always busy with tourists.  Lake Shikotsu is known for Chippu (konanee salmon) dishes. Showa-Bussan restaurant that opened in April, 2015 serves Showa ramen (850 yen). They use thin noodles and Chippu fish sauce for their soup. The soup is not oily and the aroma of Chippu works up your appetite. They serve the ramen until they ran out of soup. The restaurant is so popular that they finish serving the ramen early afternoon.
Address

Shikotsu-ko Chitose-Shi Hokkaido
Address(Ja)

北海道千歳市支笏湖
Price

410 yen
free during winter season (12/1 ~ 3/31 next year)
Parking lot

yes
Note

[Car] public roads, 32 kilometers ( 20 miles) from the New Chitose Airport, 40 minutes via Shikotsu-Ko-Dori

[Public transportation] Train: New Chitose Airport Station (Rapid Airport Express) ~ (transfer) Chitose Station (Limousine bus for Shikotsu-Ko on Shin-Chitose-Kuko-Line) 5 minutes on foot from Shikotsu-Ko bus stop Approximate time required: 1 hours and 10 minutes (1,590 yen)
Bus: New Chitose Airport bus stop ~ Shikotsu-Ko bus stop Bus #32 (1,000 yen, about 55 minutes) 5 minutes on foot from Shikotsu-Ko bus stop Approximate time required: 1 hour

[Taxi] 1 hour and 10 minutes
approximate fare from New Chitose Airport: 9,300yen ~ 11,900yen (public roads)