Niseko's Landmark "Mt. Yotei" Beautiful figure that attracts visitors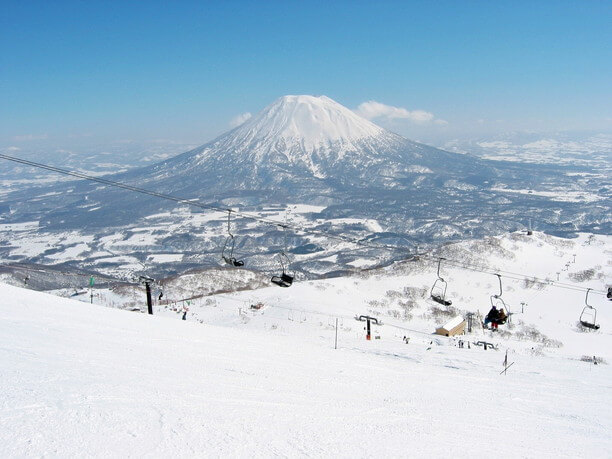 Mt. Yotei is the mountain that represents Hokkaido and is chosen as one of the best mountains in Japan (1,898 meter / 6,230 feet elevation ). Mt. Yotei is as beautiful as Mt. Fuji and called "Ezo-Fuji." It shows completely different faces depending on your location, the season and the time of day. It is a single mountain with nothing to obstruct its view. Mt. Yotei is a landmark of Niseko and can be seen from a distance, showing its presence.

Girls' power spot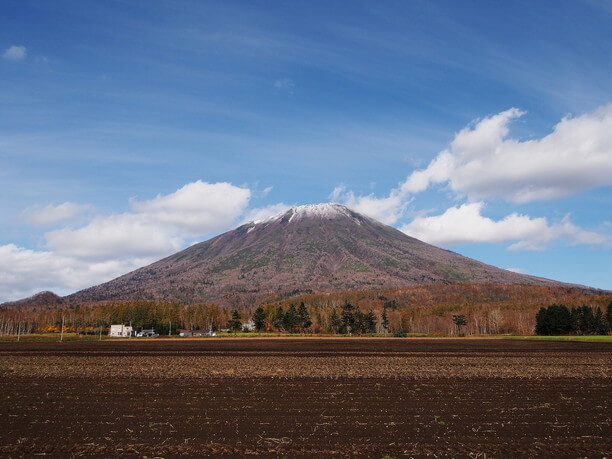 "Machineshiri" (mountain of woman) is what Ainu People, Hokkaido's native people, also called Ezo-fuji, Mt. Yotei. As the name suggests, it is said that Mt. Yotei has the power to draw the feminine attractiveness out of you and make you lucky in love! Just looking at the mountain gives you the power, they say. If you find a good spot while you are driving, pull over and take your time to enjoy the beautiful view of Mt. Yotei.
Let's walk around Ezo-Fuji, Mt. Yotei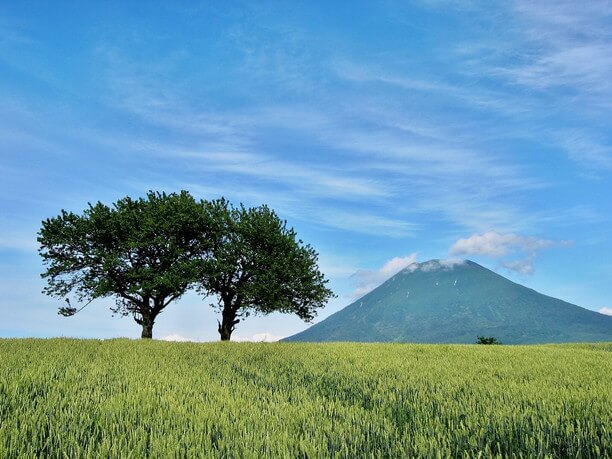 In the flowering season, you can see many alpine plants around the summit. You'll need one whole day if you want to climb up to the top. If you want to enjoy the beautiful nature of Mt. Yotei more easily, walk around Makkari-Jumoku-En (Makkari forest) and Hangetsu-Ko (Half-moon lake). There are a lot of flowers in full bloom in spring, you may enjoy forest bathing in summer, and colorful leaves in autumn. Each season offers something different. Both places are located close to the start of the mountain trail and a walking path is well maintained. Why not enjoy a casual walk while listening to wild birds in the forest.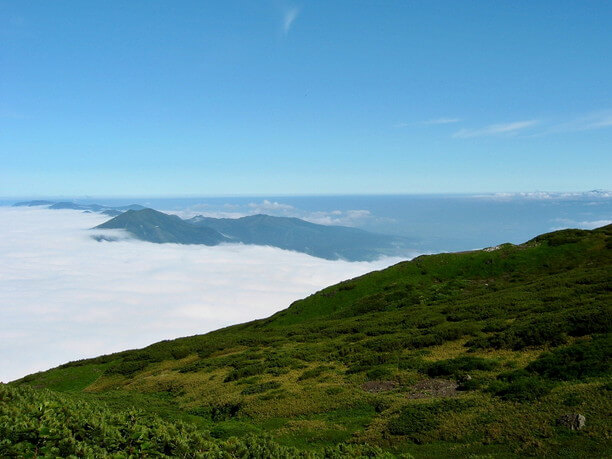 Blessed water flowed out of the bottom of Mt. Yotei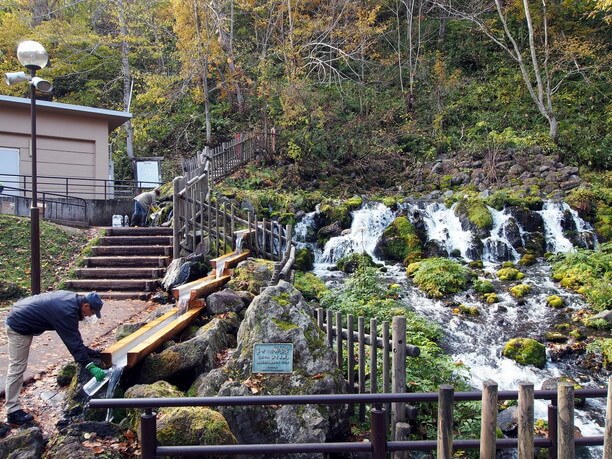 There are said to have over fifteen places where subsoil water flows out at the bottom of Mt. Yotei. Among those, "Fukidashi Park (spring water park)" in Kyogoku-Cho is the most popular one. It is set up as a park and clean spring water flows out as much as fifty thousand liters a day.
There are people who come to the park from far away just to get this water. You can drink it at the park and take some home to make delicious tea or coffee.