Eat gourmet at Yaesu to begin your trip to Tokyo.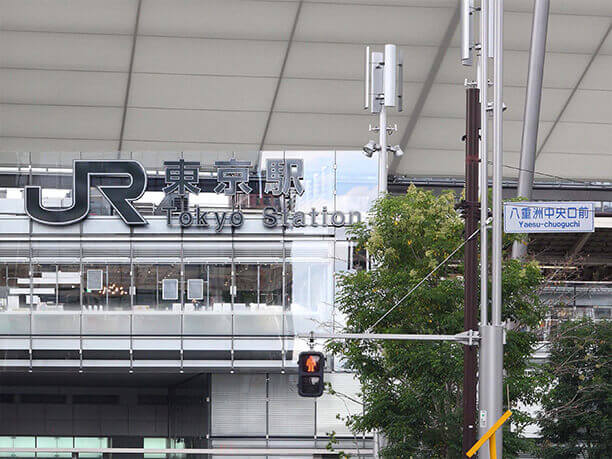 Tokyo Station is the starting station of many routes including the Shinkansen. It is also the origin and destination of high-speed buses. It is no exaggeration to say that this is the main starting point of Tokyo tourism.
Whether it is your first meal before going out sightseeing in Tokyo, or the last meal before returning home, we recommend stopping in at Yaesu gourmet in the Tokyo Station for a delicious meal. It has an awesome menu that is sure to satisfy.

Underground mall is recommended for gourmet dining. There is no need to worry, there is plenty to choose from
If you exiting the Tokyo Station at Yaesu you will see Yaesu's underground city spread out in front of you,
In addition to fashion and sundries shop, there is a number of dining options. "Tokyo ramen street" is located at Tokyo Ichibangai. I collected information on 8 ramen shops that you may want to eat at.
"Gran roof,"a collection of well-established local stores.
Gran roof has a collection of restaurants from all over Japan: "Tsukiji sushi" and "Asakusaimahan" both are well-established stores from Tokyo; "Misokatsu Yabaton" from Nagoya; "Datenogyutanhonpo" from Sendai. All of these are well-established restaurants that have other locations around the country.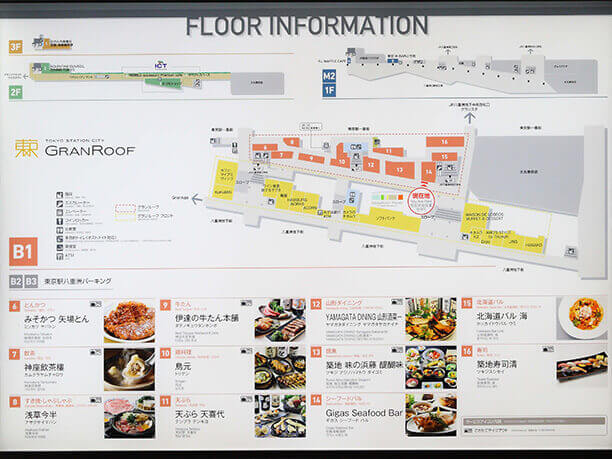 Enjoy popular ramen and authentic dim sum at the same time.
"Kamukura Yamucha Lou" is proud of its overwhelming popularity in Kansai new business category of "Dotonbori Kanza". With ramen made with a secret soup, you can enjoy authentic dim sum created by the dim sum master. It is recommended to buy a small basket parcel (4 for 540 yen). It is open 10 am am until 4 pm. There is a lunch special of 3 small basket parcels of ramen for 980 yen.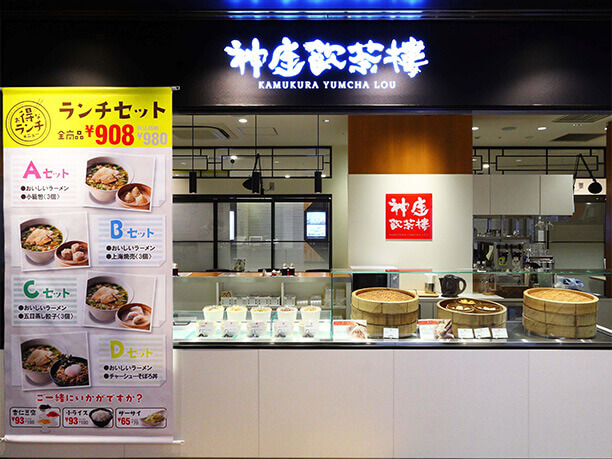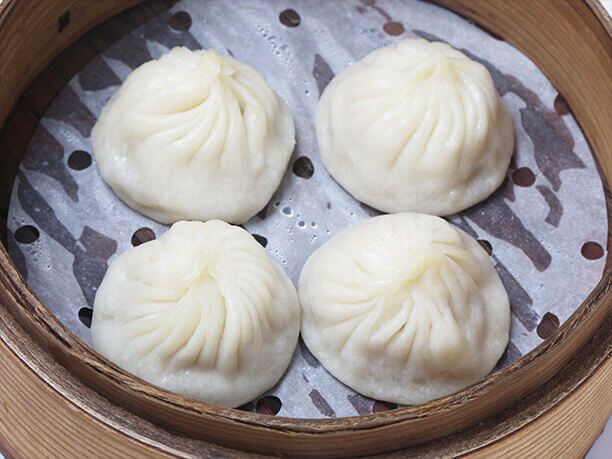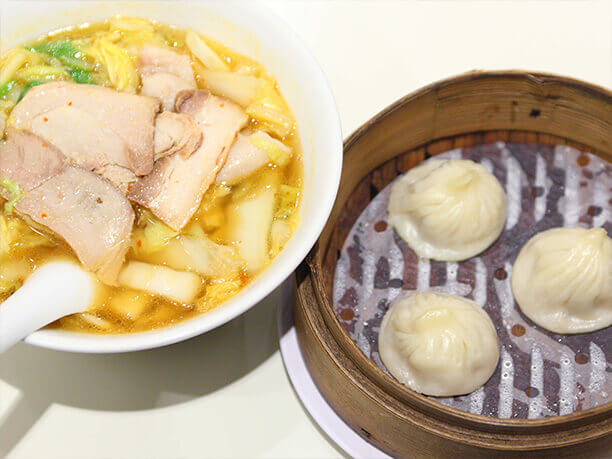 Yaesu underground shopping center has more than 60 restaurants with a rich variety of food to choose from. There is buckwheat, noodles, steak, hamburgers, Korean food and more. I'm sure you can find what you want.
There will likely be a line at some of the more popular restaurants at lunch time.
since many of the restaurants are open at 11 am, it is good to get to the restaurants as soon as possible.
Spot Name: Kamukura Yamucha Lou in Tokyo Station Gran roof shop
Address: 1-9-1 Marunouchi, Chiyoda-ku, Tokyo
Hours: 10: 00 〜 23: 00 (22:30 last order)
Closed: open every day
Related URL:Http://Www.Kamukura.Co.Jp/yamcha/
"If you want to eat early in the morning", "but do not want to leave the station!" I recommend Rokurinsha
Wondering what you can do if arriving early in the morning to Tokyo Station? Why not have breakfast at the most popular spot on Tokyo ramen street. The lines never stop at "Rokurinsha." It opens at 7:30am.
The morning specialty i"Asatsuke." You can enjoy this popular noodle for breakfast.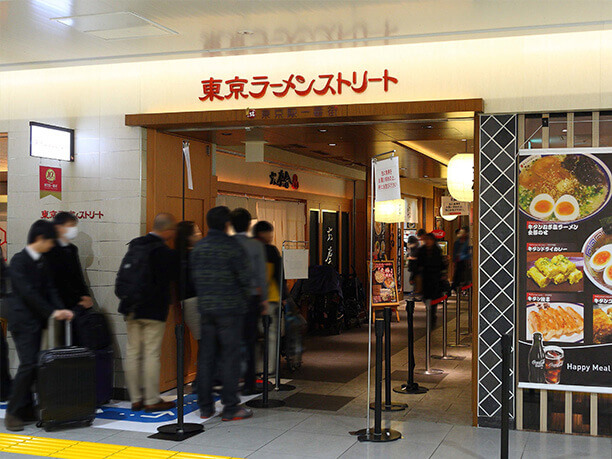 Spot name: Rokurinsha
Address: Tokyo Station Ichibangai B1, 1-9-1 Marunouchi, Chiyoda-ku,Tokyo Tokyo ramen in the Street (Tokyo Station campus)
Hours: 7:30 〜10:00 (LO 9:45) 11:00 〜22:30 (LO 22:00)
Closed: open every day
Related URL:http://www.painusima.com/kuroshima
A long-established, popular Morning of cafe
At the "Aroma coffee", with a coffee drink, you can get a boiled egg and piece of thick cut toast for only100 yen.
During the weekdays, it opens at 6:30. It is popular with the "early morning crowd."
Spot name: Aroma coffee
Address: Yaesu underground mall in the No. 4, 2-1 Yaesu, Chuo-ku, Tokyo
Business hours: Weekdays 6:30 to 21:30 Sat 7:00 to 21:00 days and public Holidays 7:30 to 21:00
Closed: open every day
Related URL:http://www.aromacoffee.co.jp/yaesu.html
Aim for the lunch buffet of this delicious bakery
"San dock in Kobeya" is open from 7 am. Their breakfast special is a salad. Meal bread and drink for (540 yen.). But "San dock in Kobeya" is also recommended lunchtime. 11 am to 2 pm is the lunch buffet. It has all-you-can-eat sandwiches and pastries. It is very satisfying and comes with soup and drinks for 994 yen.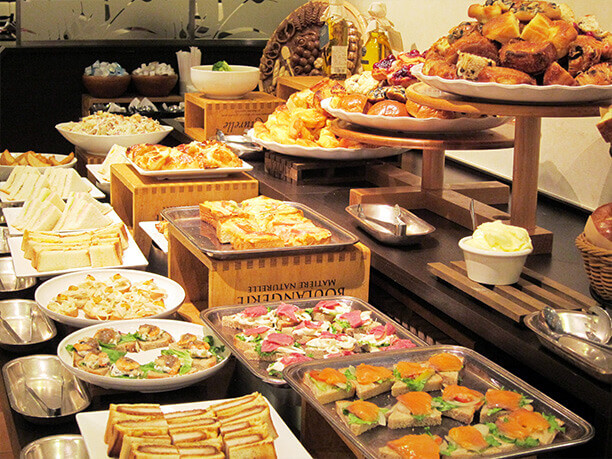 Spot name: San dock in Kobeya
Address: Yaesu underground mall in the No. 1, 2-1 Yaesu, Chuo-ku, Tokyo
Opening hours: 7:00 am to 22 (pm Saturday, Sunday and public holidays to 21)
Closed: January 1 ※ 12 / 31〜1 / 2 take out only
Related:URLhttp://www.breads-studio.com/index.php/page/user/mode/yaesu
It is easy to find specialty gourmet food at the station
If you are at Tokyo Station waiting for your transfer, hungry but do not want to go outside of the ticketed area. You can still eat not compromise on taste!
You can go to "Don Pierre Express curry" on kitchen Street. Here you can enjoy the authentic flavor of the long-established upscale restaurant without leaving the station.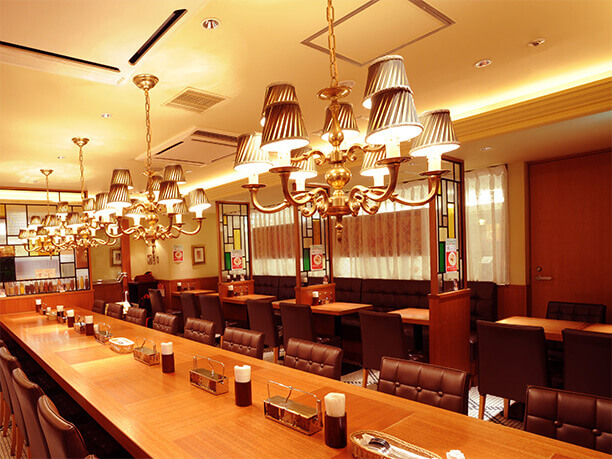 On the menu of Don Pierre Express curry! is "Tokyo Bomber soup curry" (1350 yen including tax)" This is only available at the Tokyo Station shop. "Bomber curry" are meat dumplings in a vegetable soup curry. The spices have a very satisfying effect on the mind and body.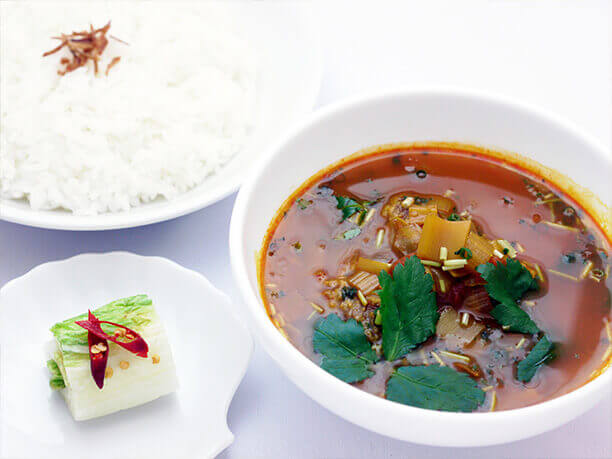 Spot name: Don Pierre Express curry
Address: Tokyo Station Yaesu North Exit 1F Kitchen Street in No.8, 1-9-1 Marunouchi, Chiyoda-ku, Tokyo
Hours: 11:00 to 23 (30 minutes Saturday, Sunday and public holidays at LO22 o'clock LO22)
Closed: open every day except closed on January 1,
Related URL:Http://Dompierre.Jp/express/
Smart tip
If you want a lunch to go to Guransuta . It is located underground on the first floor. If you want to leave the station I recommend Hoppe Town at Daimaru Tokyo. Located on the underground first floor first floor at the "Daimaru building." They have 55 different shops, more than 1,000 types of boxed lunches. Even if you are not buying lunch it is fun just to walk around and explore.
Shojo mentsukushiro fukahire on Kitchen Street combines Tsukushiro Lou shark's fin soup with a noodle shop." It is a very popular place, especially with women who want to experience the benefits of the shark fin soup supply of collagen .
"Burdigala Express" which is open from 7 am makes a special bread that is very delicious. Having breakfast here is also recommended.
What's interesting
Yaesu Gourmet has so many restaurants to choose from. But wandering around and trying to decide what line to get into is a waste of time and physical strength. You are better off just choosing one by your intuition! Also, since it is much quieter at night you will have time to more carefully choose where to eat.
San dock in Kobeya
Spot name(Ja)

サンドックイン神戸屋
Address

Yaesu No. 1 in the underground shopping center 2-1 Yaesu, Chuo-ku, Tokyo
Address(Ja)

東京都中央区八重洲2-1 八重洲地下街中1号
Telephone

03-5299-9190
Price

Morning 540 yen ~
Open

To 10 pm ( 7pm Saturday, Sundays) (public holidays to 9 pm)
Close

January 1 ※ 12 / 31〜1 / 2 take out only
Note

HP: Http://Www.Breads-studio.Com/index.Php/page/user/mode/yaesu Access: 3-minute walk from Tokyo Station Yaesu North Exit
Don Pierre Express curry
Spot name(Ja)

ドンピエール エクスプレスカレー
Address

Tokyo Station Yaesu North Exit 1F Kitchen Street in No. 8 1-9-1 Marunouchi, Chiyoda-ku, Tokyo
Address(Ja)

東京都千代田区丸の内1-9-1 東京駅八重洲北口1F キッチンストリート内8番
Telephone

03-5288-7551
Price

Curry 1,200 yen -
Open

11:00 to 23:30 (Saturday, Sunday and public holidays til 10 o'clock)
Close

Seven days a week (closed on January 1)
Note

HP: Http://Dompierre.Jp/express/ Access: 1 minute walk from Tokyo Station Yaesu North Exit