Holy place of Tokyo Monjayaki, Tsukishima 8 speciality stores recommended for eating out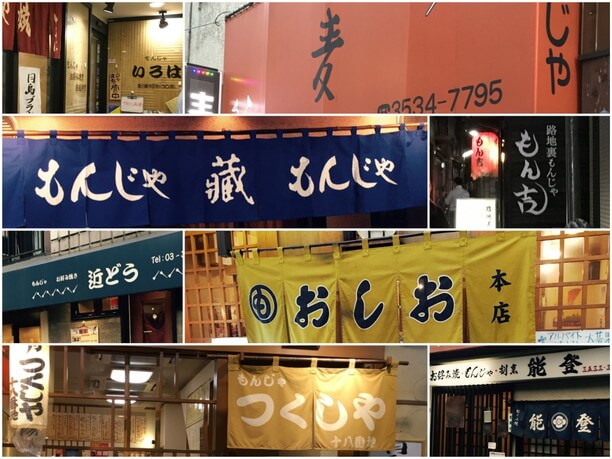 The history of Monja-yaki is old, as the shop of "Moji-yaki" comes out as "Hokusai manga" drawn by Katsushika Hokusai. It is a representative of powder meal gourmet in Tokyo downtown today. If you eat authentic Monjayaki, you cannot remove Tsukishima that has more than 50 restaurants. We will introduce Tokyo • Tsukishima gourmet which many foreigners visit.

Established in 1950. The oldest Monja store in Tsukishima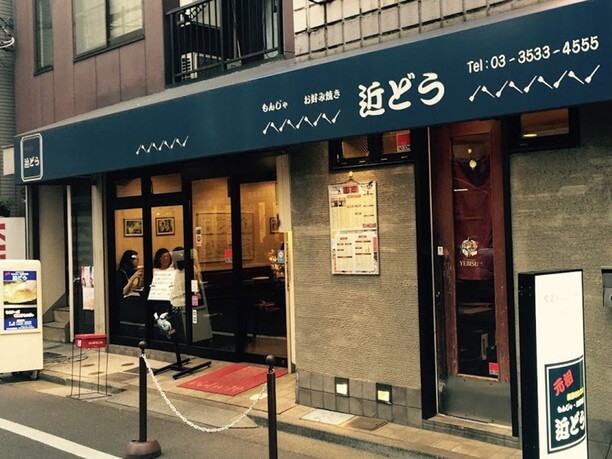 This is a Tsukishima's oldest, famous shop. "Monja with seasoned cod roe, rice cake, and cheese" and "Monja with pork and kimchi" is the popular menu. A shop assistant will make Monja for you in a familiar hand movement. "Anko (bean jam) roll" is also recommended at the end.

【Spot name】Monja Kondo the head shop
【Address】3-12-10, Tsukishima, Chuo-Ku, Tokyo
【Hours of operation】Monday-Friday: 5:00 p.m. – 10:00 p.m. Saturday, Sunday, and 【Closed on Mondays】holidays: 12:00 p.m. – 10:00 p.m.
A two-minute walk from Tsukishima Station, a well-established shop sticking to the old taste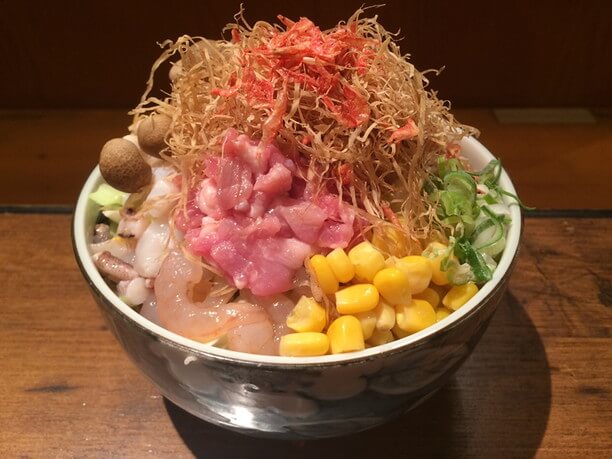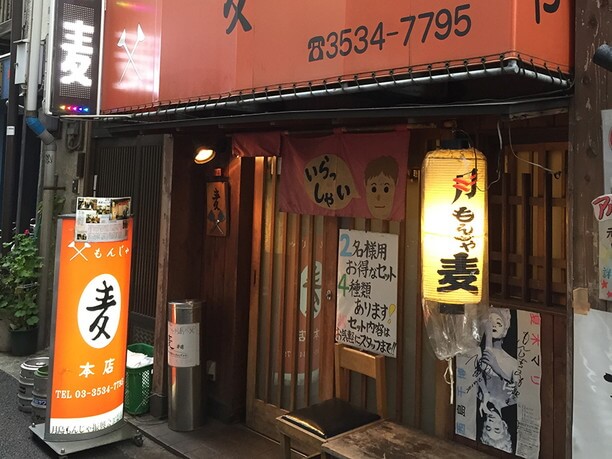 "Monja Mugi Tsukishima main shop" is a popular shop for 30 years since foundation. The best-recommended menu is "Mugi Special Monja". Ten kinds of ingredients are included, so it is fun to eat. Sticking to the material and also supported by local customers, the recommended store you want to go once.

【Spot name】Monja Mugi Tsukishima main shop
【Address】1-23-10, Tsukishima, Chuo-Ku, Tokyo
【Hours of operation】11:30 a.m. – 10:00 p.m.
【Closed on Mondays】Monday
50 years in Tsukishima. Recommended menu is a seasonal special Monja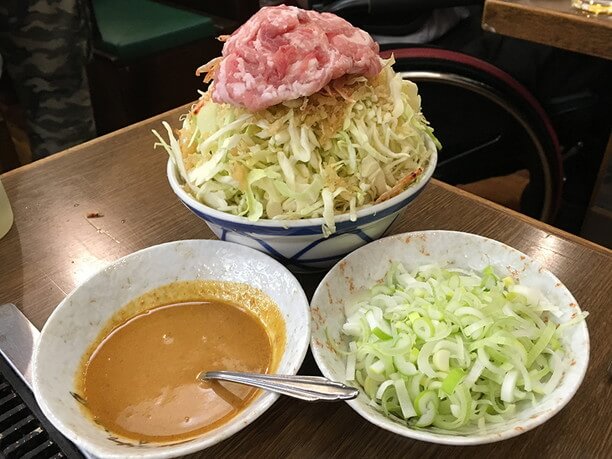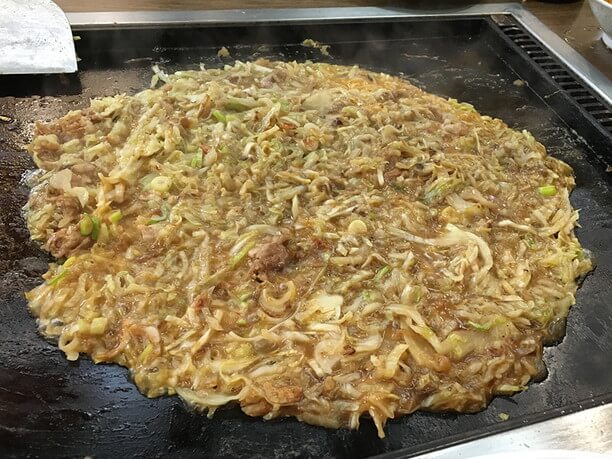 This shop is on the 2nd floor of the building which a little from the main street. Not only Monja but also Okonomiyaki, there are abundant menus. Recommended is seasonal limited "oyster Monja" which can enjoy the flavor of oysters, and a little bit spicy "dandan Monja". Please try it.

【Spot name】Iroha the main shop
【Address】3-4-5, Tsukishima, Chuo-Ku, Tokyo
【Hours of operation】12:00 p.m. – 1:00 a.m.
【Closed on Mondays】Open throughout the year
Substantial meal! Monjayaki menu is also abundant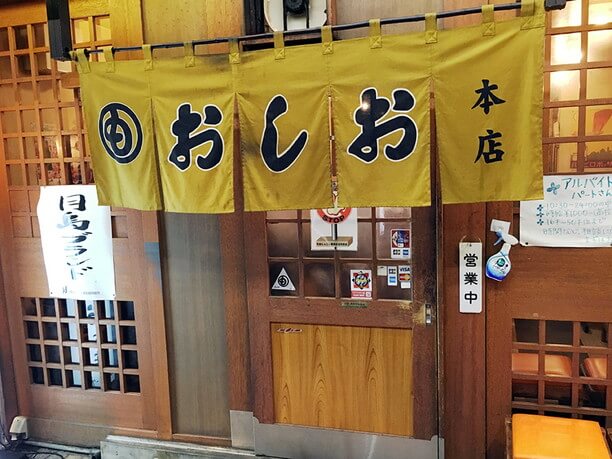 "Oshio" is a famous restaurant with several shops in Tsukishima. There are many kinds from classic to creative menu, and rich variety of toppings. All of them are big. Of course, you can enjoy Monja very filling. Service is also perfect.

【Spot name】Oshio Nagomi shop
【Address】1-21-5, Tsukishima, Chuo-Ku, Tokyo
【Hours of operation】Weekdays: 12:00 p.m. – 11:00 p.m. Saturday, Sunday, and holidays: 11:00 a.m. – 10:30 p.m.
【Closed on Mondays】Open throughout the year
Somewhere nostalgic, a famous restaurant with full of emotions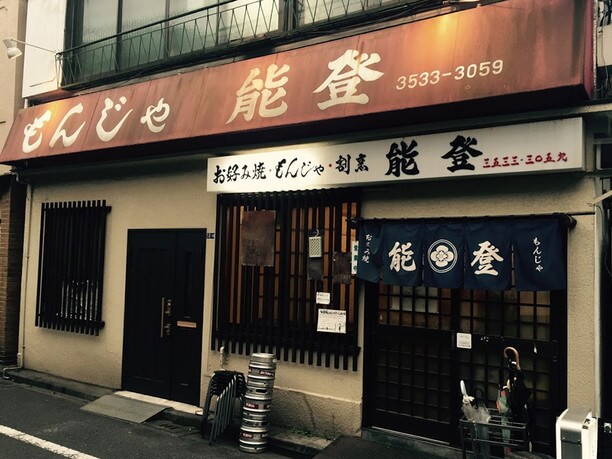 "Noto" is located a little away from the main street. It is a calm shop with a nostalgic atmosphere. A popular menu is a "Seafood parents Monja". You can enjoy the taste of the old Mr. Tokyo Monja. Tuna's cheek meat grilled with butter is also recommended.

【Spot name】Monja Noto
【Address】3-13-12, Tsukishima, Chuo-Ku, Tokyo
【Hours of operation】Weekdays: 5:30 p.m. – 10:00 p.m. Holidays: 12:00 p.m. – 10:00 p.m.
【Closed on Mondays】Irregular holidays
Tsukishima Izakaya with abundant menu other than Monja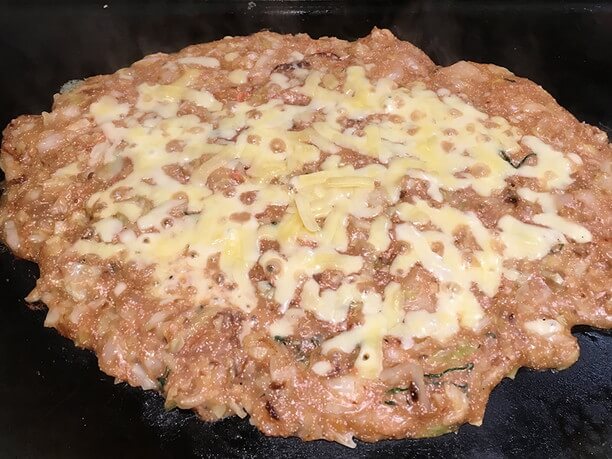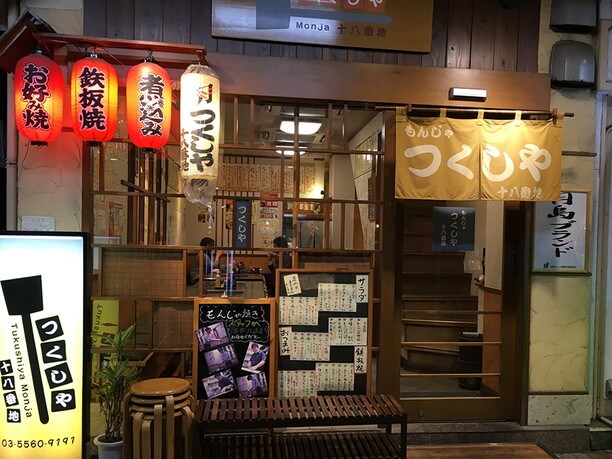 "Tsukushiya 18 Banchi" is located on the main street. There are varieties of appetizer other than Monja, and about 10 kinds of plum wine. This shop is also famous among women. We recommended "Tsukushi Special" and "Umeziso Oroshi Monja".

【Spot name】Tsukushiya 18 Banchi
【Address】3-18-5, Tsukishima, Chuo-Ku, Tokyo
【Hours of operation】Weekdays: 5:00 p.m. – 11:30 p.m. Saturday: 11:00 a.m. – 11:30 p.m. Sunday and holidays: 11:00 a.m. – 11:00 p.m.
【Closed on Mondays】Irregular holidays
Tsukishima Monja's famous shop where overseas star also visited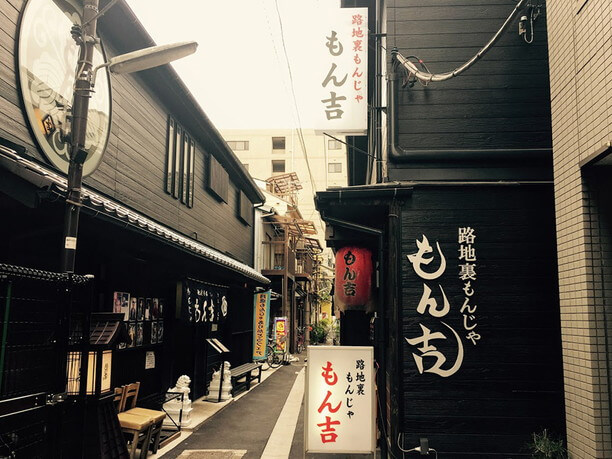 "Monkichi" is one of the most famous shops in Tsukishima. It is a popular shop that always crowds with stars and regulars. Recommended menu is a "Monkichi Special". It is a dish using ingredients to purchase from Tsukiji every day.

【Spot name】Monkichi the main shop
【Address】3-8-10, Tsukishima, Chuo-Ku, Tokyo
【Hours of operation】11:00 a.m. – 10:00 p.m.
【Closed on Mondays】Open throughout the year
Tsukishima's popular shop where you can enjoy eccentric Monjayaki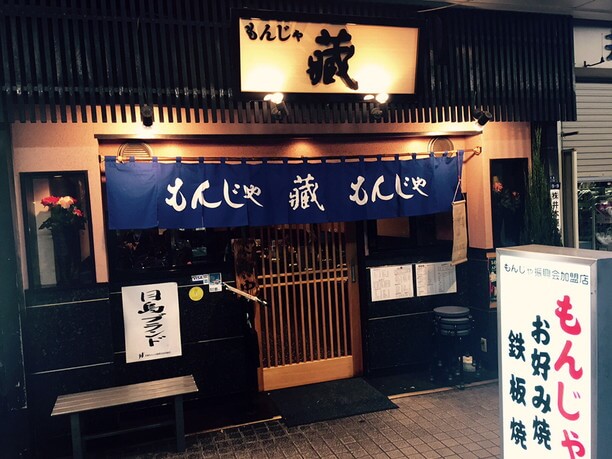 "Kura" is a popular shop on the main street. Characteristics of this shop are unusual Monja like "clam chowder Monja" and "Mentai (seasoned cod roe) cream Monja" etc. It is a popular menu with lots of female fans.

【Spot name】Kura
【Address】3-9-9, Tsukishima, Chuo-Ku, Tokyo
【Hours of operation】11:00 a.m. – 11:00 p.m.
【Closed on Mondays】Irregular holidays