Experience a taste of Tokyo's rustic and nostalgic side, downtown on Tsukishima Monja Street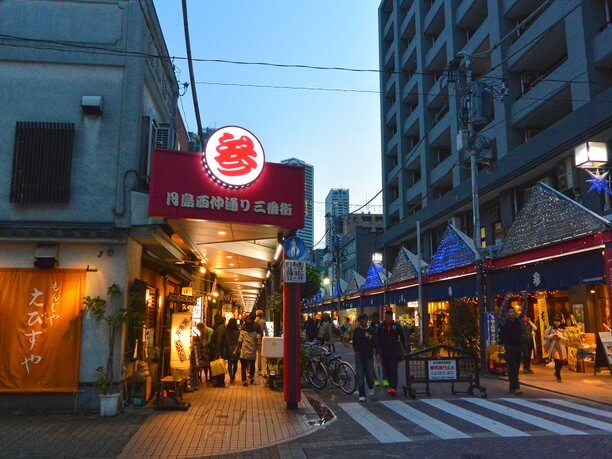 On the Tokyo Metro Yurakucho line go to the Tsukishima station (月島駅) and depart exit 7A. As you exit you will see the shops of Nishinaka-Dori. This street is known as "Tsukishima Monja Street." "Monja Street" has more than 70 restaurants, most of which specialize in making Monja-yaki (traditional Japanese pancakes). The street is popular with most in Tokyo, especially those in the Tsukishima area seeking a rustic and nostalgic atmosphere.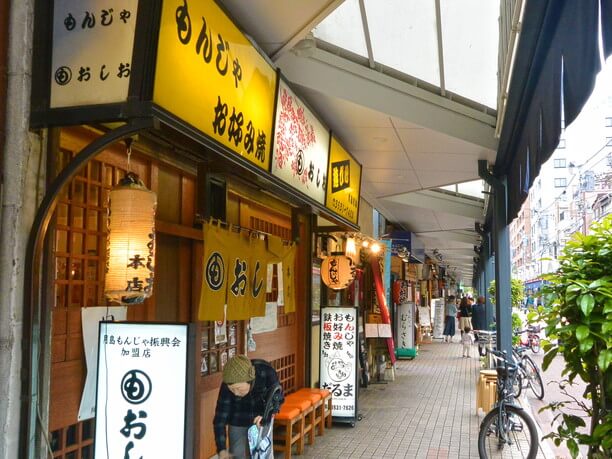 These long-established stores are a must!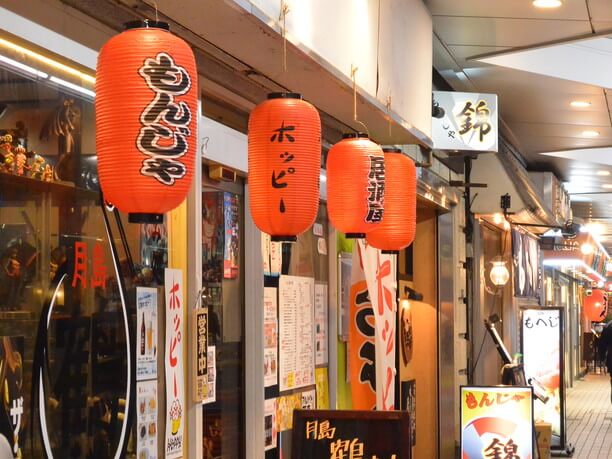 "Tsukishima Monja Street" is lined with many long-established popular shops. One of the most popular is the "Noto" original store. It has a showa era atmosphere and a large open room on the second floor. Their popular classic multi-ingredient mix and seafood monja are outstanding! Another popular long-established restaurant is "Monja Kondo." Enjoying their excellent monja is a good way to start your exploration of "Monja street. "Iroha" original store is another a long-established monja restaurant that uses a large assortment of ingredients with plenty of soup.
Enjoy the views of downtown!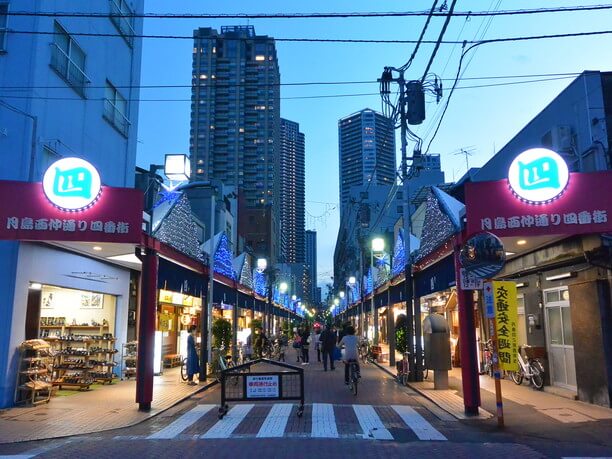 "Tsukishima monja Street" area is a unique area of Tokyo that gives you a mixed feeling of being in a big city and small town. It is a wonderful place to walk around and has many places to stop and eat if you get hungry. A big part of the charm of the neighborhood is Tsukuda Park along the Sumida River. It is about a 10-minute walk from Tsukishima station exit No. 6. It is especially nice in the springtime when the cherry blossoms are in bloom. Tsukuda red bridge is a favorite spot. From there you can see a small boat anchored in the waterway with contrasting high-rise apartment on the other side of the bridge. This mix of old and new views is what makes this area so popular. The Sumiyoshi shrine and Ishikawa-jima Island Lighthouse are other interesting sights to be seen in this area!
Excellent "Tsukishima monja Street" souvenirs!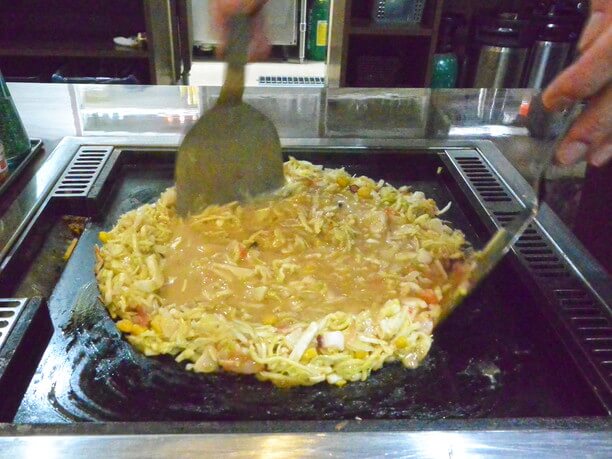 "Tsukishima monja Street" is an excellent place for souvenirs. One of the most popular items is a package of ingredients for pancakes for two and a spatula. This is a product of "Tsukishima monja-yaki pottery" (1200 yen including tax). Other popular souvenir items are the "monja-yaki cell phone strap" and "monja-yaki rice crackers."
Tsukishima Monja Street
Spot name(Ja)

月島もんじゃストリート
Address

Tsukishima Chuo-ku Tokyo
Address(Ja)

東京都中央区月島
Telephone

03-3532-1990
Tsukishima monja-yaki for the promotion of cooperatives
Open

Store hours may vary.
Close

Store hours may vary.
Parking lot

Without
Note

HP : http://www.monja.gr.jp/

[In the case of public transportation using]
From the Tokyo Metro,Yurakucho, and Toei Oedo Lines go to the Island Station. It is a 2-minute from Exit 7. By taxi it is approximately a 10- minute ride and costs from 660 to 730 yen.