National Museum of Emerging Science and Innovation at Odaiba Tokyo.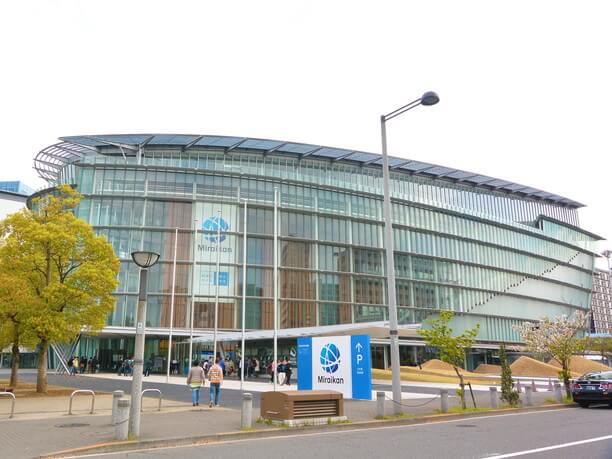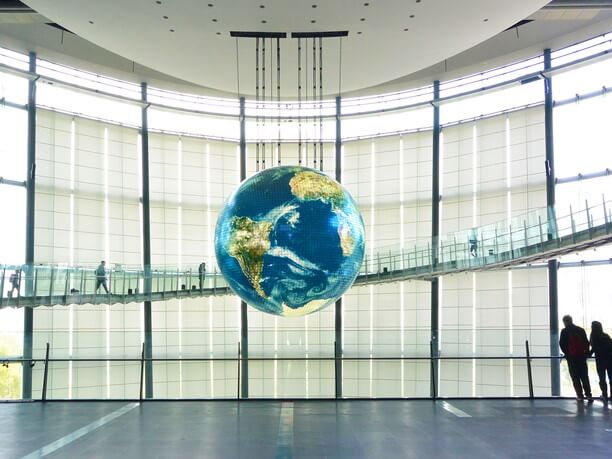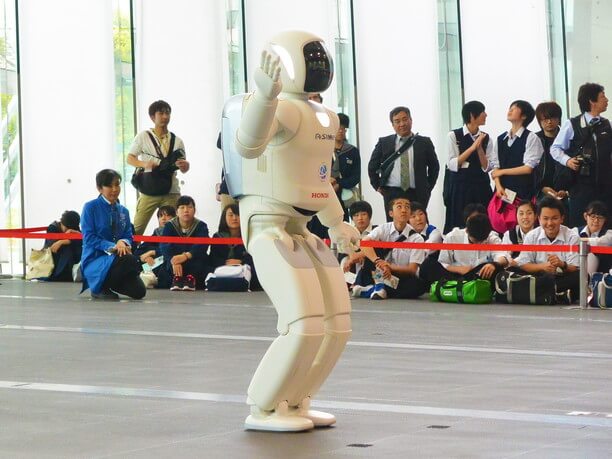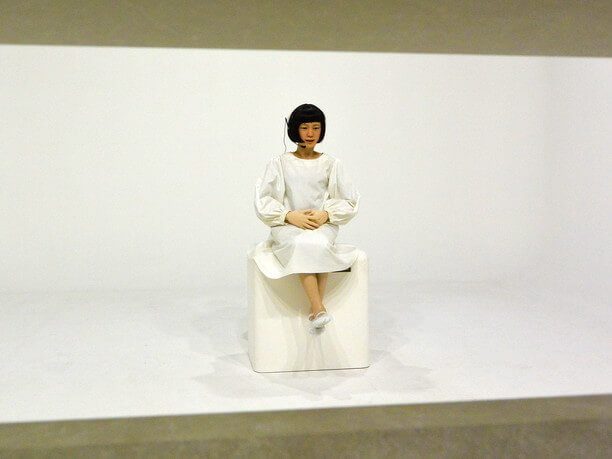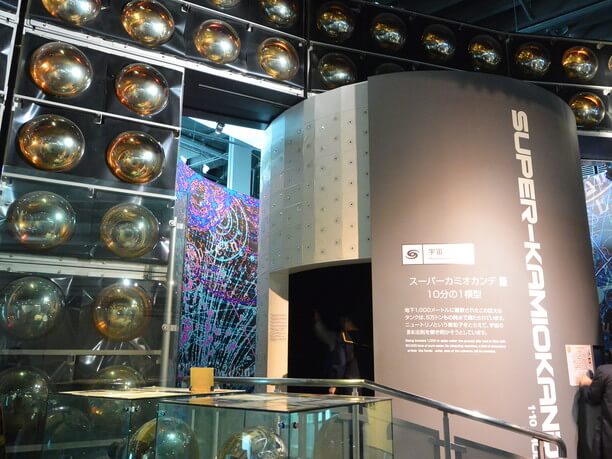 The National Museum of Emerging science and Innovation is just a 4-minute walk from the Telecom Center station on the Yurikamome line. Astronaut Mamoru Mori (毛利衛) serves as the Director of this museum that has exhibits on life in space and technology of the future. They show Futuristic art movies one after the other, so both children and adults become hooked on them. You will enjoy the 3D dome theater as well as the geo Cosmos at the Earth display. And the humanoid robot ASIMO demonstration is not to be missed. This is the place you want to come with your children to expose then to the the technological progress that every day affects our current life and future.

You can experience amazing space!
The National Museum of Emerging Science and Innovation 3d Dome theater is a full dome with stereoscopic vision. Shown here is the world illustrated based on scientific data. You can experience in 3D the art of space imaging. It is a popular dating spot! But it only has 112 seats, so we recommend booking early. Advance reservations can be made on their website, or ahead of time on the day of your planned arrival. (entrance fee is 300 yen)
Let's go to see the robots!
In the near future robots living among us may become normal. So it is a good idea to come to the National Museum of Emerging science and Innovation and get a feel for it. Presented as a science communicator is the humanoid robot ASIMO. Speaking before the crowd he has the appearance of human movement. Also, meet the therapeutic seal robot "Paro". If you touch his head he will move his eyes and make a sound with his cute soothing voice. You will be impressed!
At lunch time and the future mood!
The National Museum of Emerging science and Innovation has a unique "Miraikan Café" on the 5th floor. It is a great place to bring your date. It has an intriguing menu that you can enjoy while sitting at different height tables and chairs. Items are named after objects on Earth and throughout the universe, such as "global soda" and" cosmo stars (sweets). Also, there is the Millikan kitchen restaurant on the 7th floor. It has self-service and plate lunches and treats with a beautiful view as well!
National Museum
Spot name(Ja)

日本科学未来館
Address

2-3-6 Aomi Koto-ku Tokyo
Address(Ja)

東京都江東区青海2-3-6
Telephone

03-3570-9151
Price

620 yen (adult)
210 yen(18 years and younger)
* Preschool-age children six and under are free.
On Saturdays, under 18 years old free (except for special exhibitions, etc.)
* Extra special exhibitions, if available.
Open

10:00a.m. to 5:00 p,m.(closed the purchase of admission tickets 30 minutes before)
Close

Tuesday (open if national holiday Tuesday)
Year-end and new year holidays (12/28-1/1)
* Available when spring, summer and winter periods, etc. to open Tuesday.
Parking lot

Is
310 yen (one hour)
* After 30 minutes per 100 yen
Note

HP : http://www.miraikan.jst.go.jp/

In the case of public transportation using
・From the new transit Yurikamome line Funenokagakukan station it is a 5-minute walk.
・From the new transit Yurikamome line Telecom Center station it is a 4-minute walk.
・From the Rinkai line Tokyo teleport station it is a 15-minute walk. By taxi it is a 5-minute ride and costs approximately 660 to 730 yen.