Experience the Sky Resort Spa! Sapporo's natural hot spring "floating in the sky."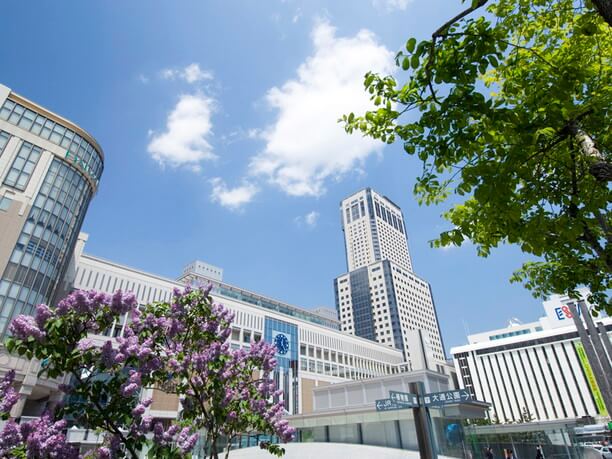 When traveling, it is good to be able to take a bath and rejuvenate yourself, so you can go sightseeing again in good health! That is exactly what you can do at the JR Tower Hotel directly connected to JR Sapporo station on the 22nd floor. That is where you can find the Sky Resort Spa. It is spa open to the public as well as for the guests of the hotel.

In addition to the fact that it overlooks Sapporo city from 100 yards above the ground, it is a definitely a luxury natural hot springs. Besides the hot bath facilities with sauna and vibrant baths, it also has a scarlet scrub, body clean, esthetics and beauty salon.

The view from this high up is awesome!
The Sky Resort Spa Is located in the JR Tower Hotel Sapporo at the JR Sapporo Station South entrance on the 22nd floor.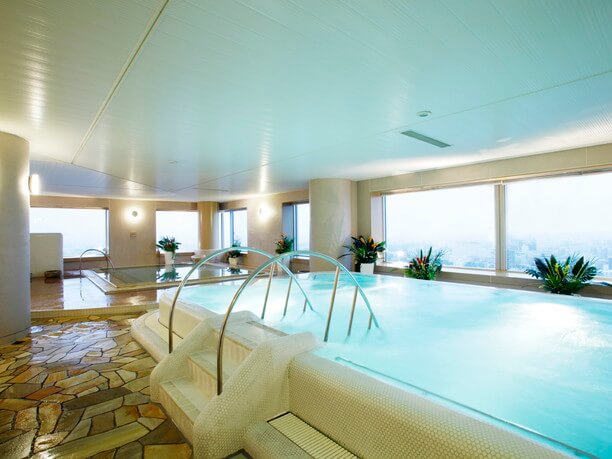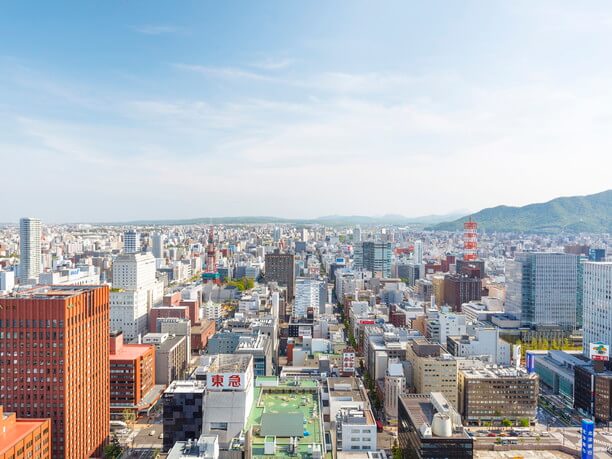 As its name suggests, the fact that this spa is 100 yards above ground is it's the biggest selling point. This large public bath made good use of its location. Its glass walls overlooking the city center of Sapporo make it a very popular spot day and night! You can bathe while enjoying the sparkling night view. Amazingly, the hot water is brought up from a 1,000 meters underground natural spring!
They have a specially decorated zone for women and men!
They have various hot bath facilities such as natural hot spring bath and vibrant bath, Finnish sauna, and a steam sauna. The bathing area for the women is a bright design, mostly white. The men's spa is heavier design using stone texture and black. At night the atmosphere will change a lot, so we recommend experiencing the spa both day and night if possible.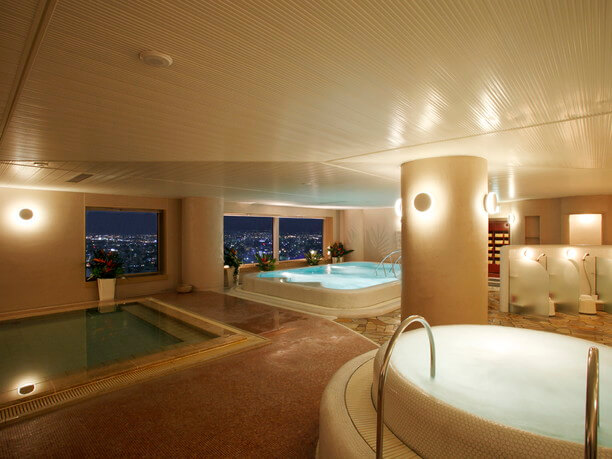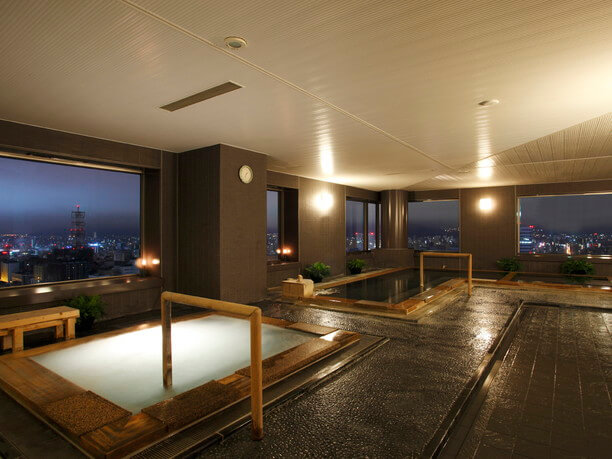 To use this spa you must be 18 years old and over. It is a space for calm adults. Because the overall construction is relaxed, you can enjoy the view from this high-rise natural hot spring to your heart's content.
This beautiful spa is what you would expect at a luxury hotel!
The spa's charm is that you can take your time relaxing in the bath.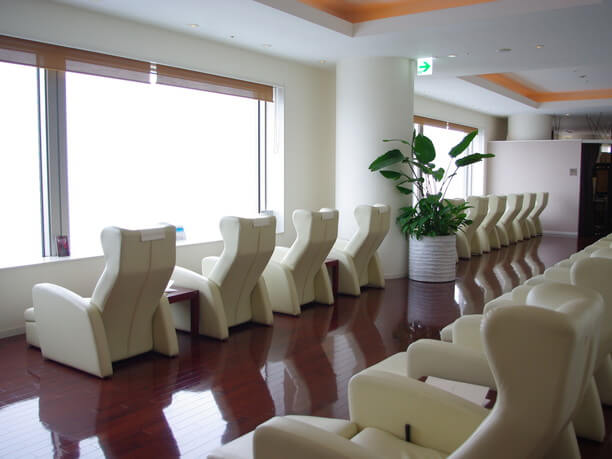 There is a relaxation lounge where there are about 20 reclining chairs line up facing a big window with an amazing view. In the adjacent cafe, they offer their "Uruoi Plan," where you can get your 2 favorite drinks, spa bathing charges and hors-d'oeuvres for 3,700 yen.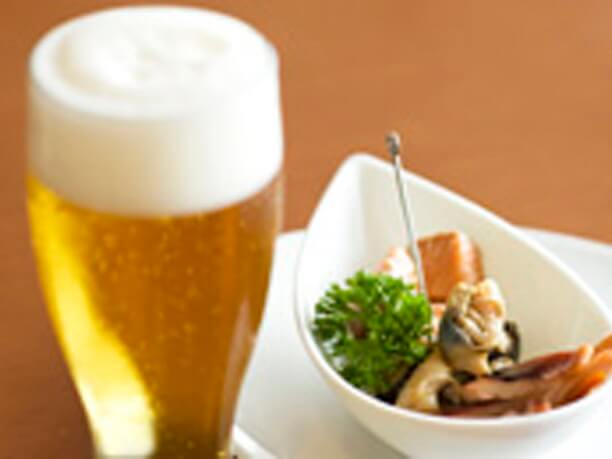 The spa provides clothes and basic cosmetics!
The Sky Resort Spa is definitely in a luxury hotel. The powder room is spacious and loaded with amenities!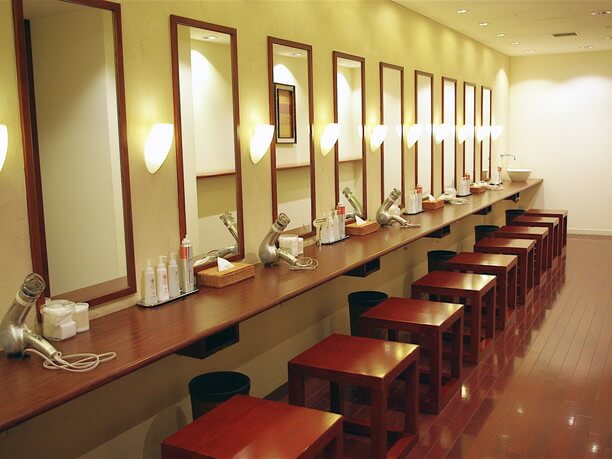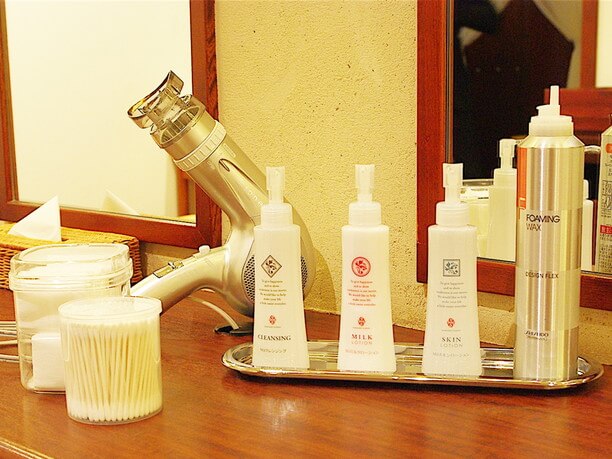 Hairdryer, antibacterial hairbrush, cotton and swab, and cleansing lotion and milky lotion are all provided. Of course, you can also enjoy the spa's warm gowns and fluffy towels. Both of which are nice to the touch.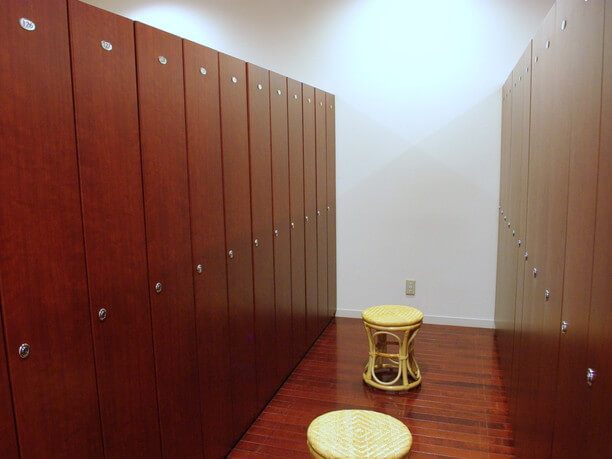 The locker room is also very nice with large vertical lockers. There is plenty of room for your baggage. Anything that doesn't fit in the locker can be kept in the spas reception area.
It's a great place to refresh your whole body and keep on traveling!
If your body is tired it might not be enough if you just soak in hot water! So, you can treat your whole body with a variety of relaxation & body cleaning menu items, including Finnish sauna, steam sauna, red sake and various other treatments. They also have estheticians and a hair salon.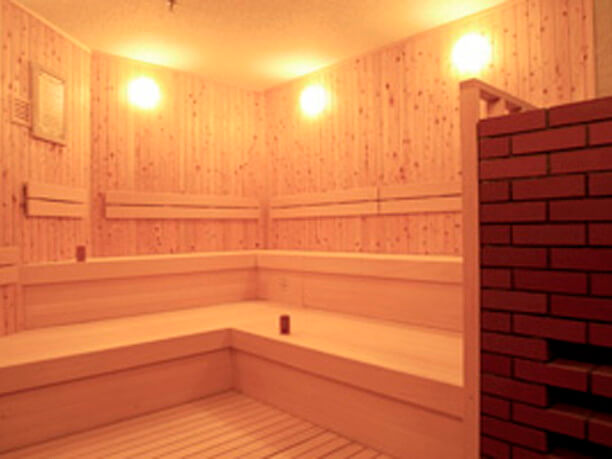 You can enter Sapporo station directly from the hotel! Just descend to the first floor from the 22nd floor where the spa is located. You can refresh yourself both mentally and physically, then go on sightseeing or head to the New Chitose Airport?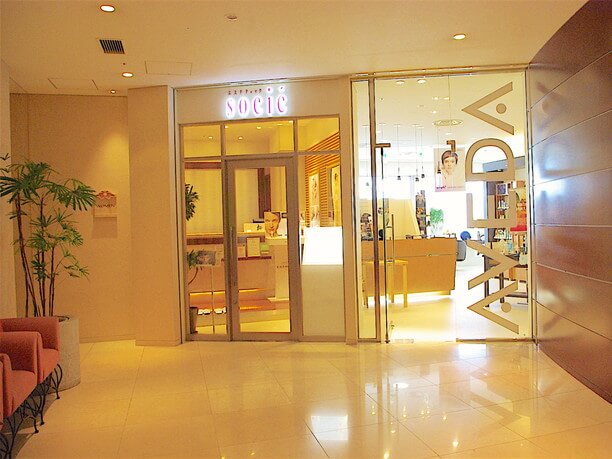 Smart tip
They offer a "Spa & Lunch Plan." It includes a lunch buffet with the bathing fee for 4,000 yen!
Try the "Margaret Josephine" amenity set. It is a body sponge, hair net, etc. in a nice "women's handbag" for 3,200 yen.
Because it is a hotel, you can rest assured that security of the facility is solid, and you can use a locker with key.
What's interesting
It is recommended to go to the station a little earlier on the last day of the trip and heal from the tiredness caused by your trip slowly at the spa. Because it is directly connected to Sapporo station, you can enjoy hot springs until it is time to go!
Sky Resort Spa
Spot name(Ja)

スカイリゾートスパ「プラウブラン」
Address

JR Tower Hotel Nikko Sapporo 22nd Floor 5 Nishi 2 - Chome Kita 5-Jo
Address(Ja)

札幌市中央区北5条西2丁目5 JRタワーホテル日航札幌22階
Telephone

011-251-6366 (direct)
Price

Bathing charge 2,900 yen (Guests 1,600 yen) ※ Spa is available for over 18 years old
Open

11:00 a.m. to 11;00 p.m. (closed at 11:30 pm)
Close

None
Parking lot

Yes (JR Tower East Multistory Parking Lot 2 hours free)