6 recommended Sapporo healing spas!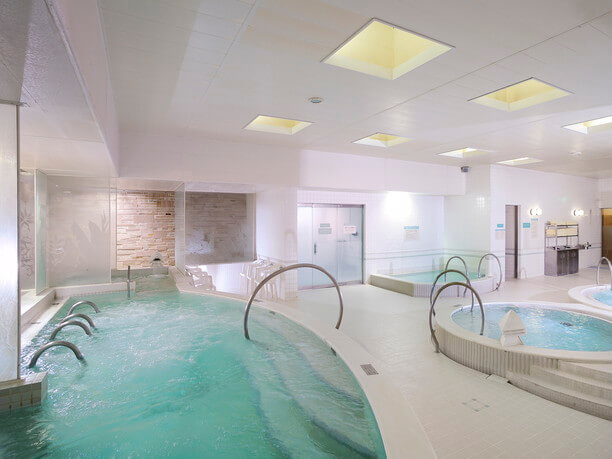 We will Introduce 6 of Sapporos best relaxation spots that can heal tired bodies created from too much driving and sightseeing! These are convenient spots with access close to Sapporo business center and directly connected to the station. Places you can immerse yourself in a hot spring, sauna or rock bath, and even receive a massage. In addition, at some of these places you can enjoy the delicious food of Hokkaido!

A healing spot for women only!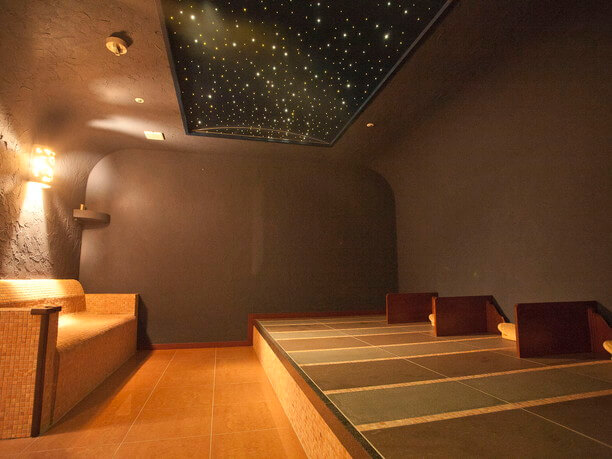 Komichi no yu Honoka is a healing spot dedicated to the women of Sapporo. It is located on the Tanuki Kouji Shopping Street. They have three types of bedrock baths that you can enjoy. Which one you use depends whether your goal is losing weight or having more beautiful skin. You can relax and experience reasonably priced beauty and health treatments. In addition, they offer a menu with such things as aromatherapy and hand and foot care. Their relaxing treatments are ideal for helping you stretch your body out from too small of accommodations and help you sleep better!

【Spot name】Komichi no yu Honoka
【Street address】(Tanuki koji shotengai 2 – chome) 15-5 Nishi 2 – chome Minami 3 -jo Chuo-ku Sapporo-city Hokkaido
【business hours】24 hours (the bath is not open 8:00 a.m. to 10:00 a.m. and the rock bath is closed for cleaning from 5;00 a.m. to 7:00 a.m.)
Meals from 7:00 a.m. to 1:30 a.m.
Enjoy this healing outdoor bath in the city of Sapporo!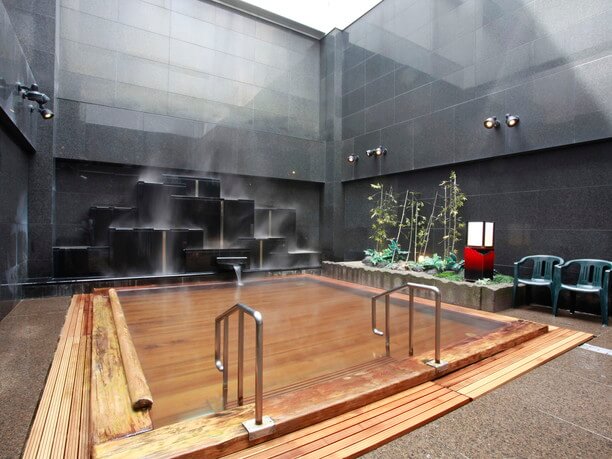 Jasmac Plaza's natural hot springs is a company that was born in Susukino. The bathhouse is incredibly large considering it is in the center of the entertainment district. The outdoor bath can hold seven or eight people comfortably. While looking up from the cypress bathtub, you can see out the skylight cut out squarely in the middle of the building. They also have a lounge where you can take a break and watch TV or read magazines. There are snacks and drinks available! You can choose from their relaxation menu such things as bodywork and esthetics. It is a wonderful place to enjoy natural spring hot springs in a gorgeous urban atmosphere in Sapporo.

【Spot name】Jasmac Plaza
【Street address】Jasmac Plaza 2 – 4 F Nishi 3 – chome Minami 7 -jo Chuo-ku Sapporo-city Hokkaido
【business hours】Hot Spring 10:00 a.m. to 1:00 a.m. (reception until midnight),
Meals from 11:00 a.m. to midnight (Last order at 11:00 p.m.)
Enjoy this sauna and jacuzzi equipped beauty and healing spa!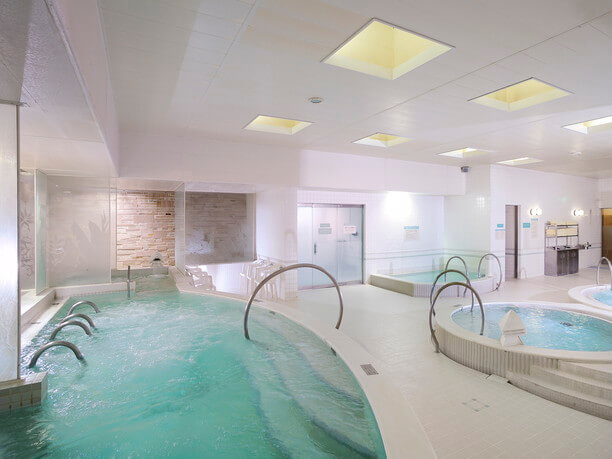 In this basement of the Hotel Emisia Sapporo there is a 6,000 square foot relaxation facility called Spa Alupa. It is characterized not only by its Finnish type infrared sauna, mist sauna using a radium pottery board, Jacuzzi bath, and Kneipp shower but also by the fact that it is a bath facility that can do body care. Its services include beauty treatments, aroma massage, and an assortment of beauty and health conscious equipment that is extremely popular among women! The lunch set is recommended. It includes lunch with access to the bathing baths for a fee of 2,300 yen!

【Spot name】Spa Alupa
【Street address】5 – 25 5 – chome Atsubetsu chuou 2 -jo Atsubetsu-ku Sapporo-city
【business hours】11:00 am to midnight (reception until 11:00 p.m.)
Experience the Sky Resort Spa located in the JR Tower Hotel Nikko Sapporo!
Enjoy this natural hot spring "floating in the sky" that is directly connected to the Sapporo station!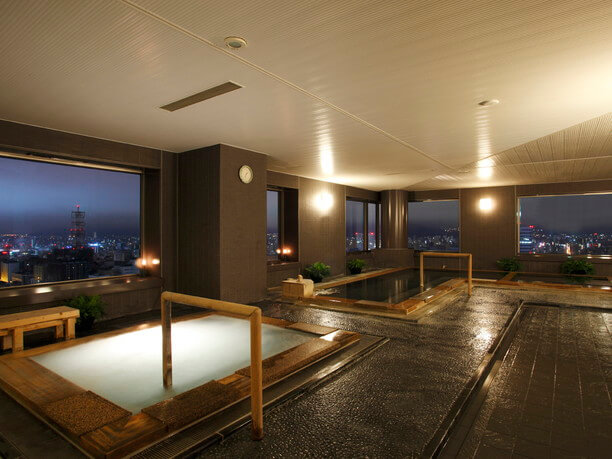 The JR Tower Hotel Nikko Sapporo is directly connected to JR Sapporo Station. Inside on the 22nd floor is the Sky Resort Spa (Pulau Bulan). It is an open spa that is available to hotel guests, as well as the general public. In addition to the fact that it is a luxury natural hot springs, it is in a location overlooking Sapporo city from 100 yards above the ground. The hot bath facilities with sauna, vibrant baths, scarlet shrub, body clean, esthetics and beauty salon, are outstanding. You must be 18 years and over to use the spa! You can enjoy the view from this natural "high-rise" hot springs to your heart's content.

【Spot name】Sky Resort Spa (Hotel Nikko Sapporo)
【Street address】JR Tower Hotel Nikko Sapporo 22nd Floor 5 Nishi 2 – chome Kita 5 -jo Chuo-ku Sapporo-city Hokkaido
【business hours】11:00 a.m. to 11:00 p.m. (closed at 11:30 p.m.)
Singles and friends as well as couples, can enjoy this spa!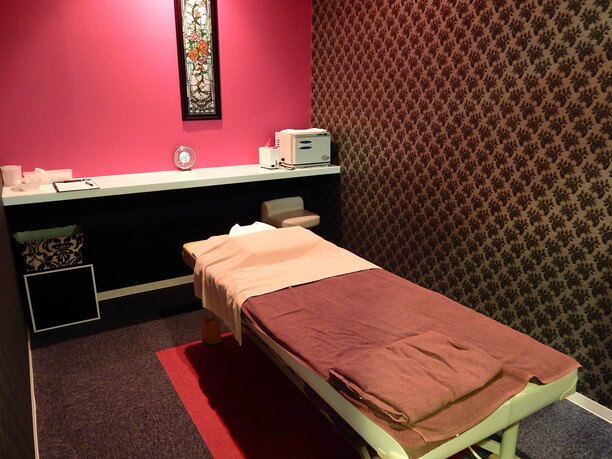 Spa Safro is an urban spa where you can relax and enjoy Susukino's natural hot spring. You can experience bathing, bedrock bathing, relaxation, eating, and sleeping. People who need a deeper healing can do so with alpha relaxation. A wide range of types and lengths of treatment are available, such as burnishing, embossing pushing, Thai ancient massage, and facial aesthetics. So, you can choose from the menu according to your mood and need. With one of their professional massages, you can be relieved of the tired feeling that can come with traveling.

【Spot name】Spa Safro
【Street address】3-2 Nishi 5 – chome Minami 6 -jo Chuo-ku Sapporo-city Hokkaido
【business hours】Open 24 hours
Enjoy this healing space with rock bathing and reflexology!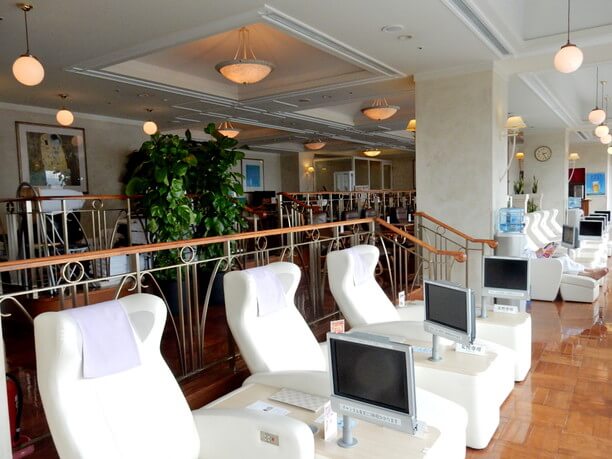 Karlory Vary Spa is located on the 14th floor of the Hotel Monterey Edelhof Sapporo. It is a healing space where you can enjoy the natural hot springs from the basement. The elegant and formal high space makes visitors feel rich by imagining being at "Karlory Vary," which is counted as one of the three major hot spring resorts of the Czech Republic. The main bathtub made of granite brings out a European atmosphere. Here you can enjoy the hot spring of sodium chloride which springs out from the basement of the hotel. It is colorless, odorless soft water, that gently warms your body, and softens your skin. One of their most popular plans is their "Yuagari thanks Plan" (3,090 yen), where you can enjoy a soak with either a Chinese or Japanese lunch!

【Spot name】Karlory Vary Spa
【Street address】Hokkaido Sapporo-shi Chuo-ku North 2nd West 1-chome 1 Hotel Monterey Edelhof 14th Floor 1 Nishi 1 – chome Kita 2 -jo Chuo-ku Sapporo-city Hokkaido
【business hours】11:00 a.m. to 11:00 p.m. (final reception is 10:00 p.m.)