The sweets of Kitakaro Sapporo main building are engraved with the history Hokkaido!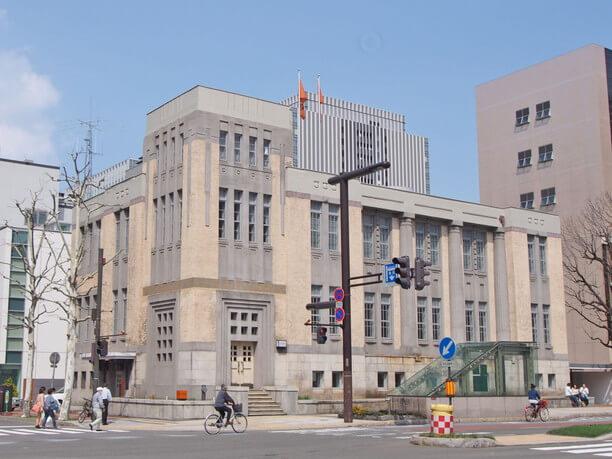 Kitakaro is known throughout the country for its Baumkuchen, cream puffs, rice crackers, etc. There is a headquarters in Sunagawa city which is located approximately 50 miles north of Sapporo. In March 2016, their main store building opened in the center of Sapporo. It is in a historical building built as the first library in Hokkaido in 1926. It was reborn as a "shop" as a result of the design by Mr. Ando Tadao's. (安藤忠 雄). It is a place where people interact with each other over sweets. The sweets are the same at the Sunagawa main store, such as the various popular cream puffs. At this relaxing cafe, you will not want to miss the Sapporo main building limited sweets!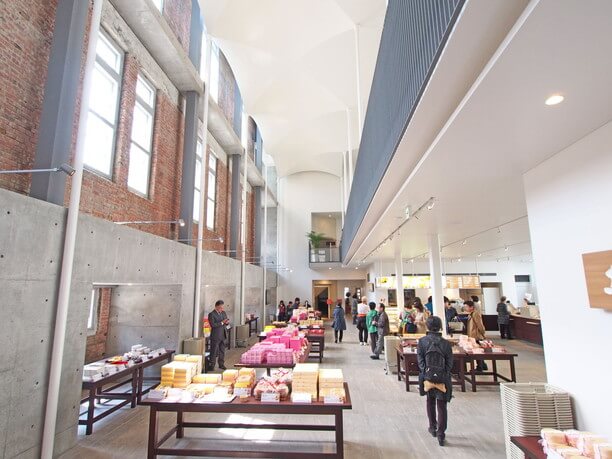 They have a limited sweet that looks like a book!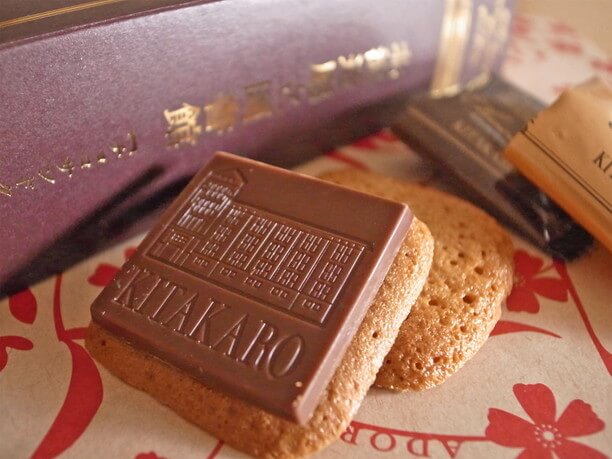 The Kitakaro Sapporo Main Building is a 5-minute walk from the Odori Station, located on the southern side of the Hokkaido Government Red Brick House Government Building. It is an elegant and classical building. In addition to its sweets, you can also purchase soft ice cream (308 yen) and four kinds of cream puff (180 – 197yen, limited quantity items) on the stores first floor. The Sapporo Main Building limited sweet "Hokkaido Choritsu Library" (1,080 yen) is a popular item that contains individually packaged Langue de chat and chocolate in a book motif.
You will be enchanted in the historical museum and exhibition rooms!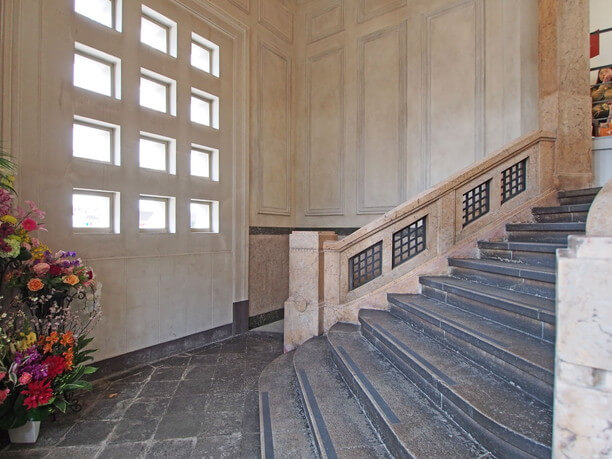 Originally built as the Hokkaido Choritsu library in the Taisho era, this historic building had become familiar to Sapporo citizens as an art museum. The Kitakaro Sapporo Main Building was designed and renovated by architect Tadao Ando. It has two-way outer walls, marble-staircases and staircase hall. Many of the bricks are left from the original building's construction. Also, Mr. Kotaro Migishi's paintings are displayed at the Migishi area in the shop. In the memorial hall on the second floor, there is an exhibit that you can see throughout the year. It is loaded with numerous items such as the commentary on the history of Sapporo.
Enjoy the elegant cafe space!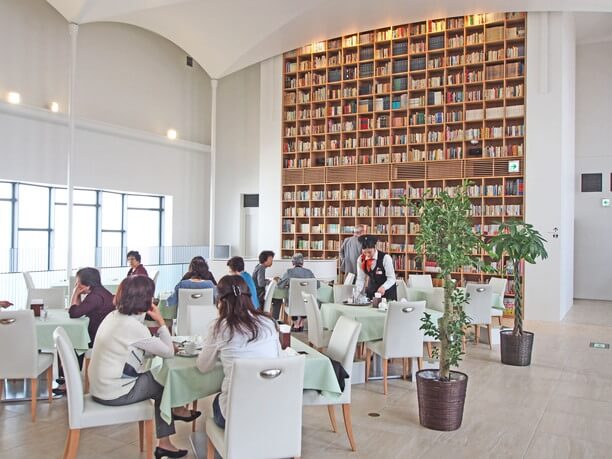 The cafe on the second floor is a high-quality space with tables and a high ceiling. The huge bookshelf on the walls on both sides of the room is a masterpiece to look up at while eating. There are 6 thousand books on such things as sweets associations, books in Hokkaido, and picture books. At lunchtime, there are menu items such as omelet rice and quiche, which is convenient for meals. You can enjoy feeling the history of Sapporo at the Kitakaro Sapporo Main Building where you can enjoy sweets and delicious meals in a classic building.
Kitakaro Sapporo main building
Spot name(Ja)

北菓楼札幌本館
Address

1-2 Nishi 5-chome Kita 1 Jo Chuo-ku Sapporo-city Hokkaido
Address(Ja)

北海道札幌市中央区北1条西5丁目1-2
Telephone

0800-500-0318
Open

10:00 a.m. to 6:00 p.m. (The cafe is from 10:00 a.m. to 5:00 p.m., Last order at 4:30 p.m.
Parking lot

None
Note

HP : http://www.kitakaro.com/

・By car from the Shin Chitose Airport go 30 miles (1 hour 20 minutes) via National Route 36, to the Sapporo New Road, National Highway 12, then to National Route 230 Route.
・By car Highway using the highspeed motorway go 30 miles from Shin Chitose Airport (required time 53 minutes). The high-speed road motorway price is 1,410 yen: Get on at Shin Chitose Airport entrance, go through Sapporo Minami, exit at Kitasato exit. After exiting take National Highway No. 12.
・Train: From the Shin Chitose Airport Station take the Airport 113 Sapporo Line and get off at the Sapporo Station (37 minutes, 1,070 yen). Then travel 15 minutes on foot from the Sapporo station (Time required: 52 minutes).
・ Bus: Take the Shin Chitose Airport Bus Station (Airport Connection Central Bus) and get off at the Odori Park Station Bus Station (1,030 yen, 1 hour 2 minutes). Then travel 6 minutes on foot from Odori park Station Bus Stop (Duration: 1 hour and 8 minutes).
・taxi: It takes 1 hour 30 minutes from Shin Chitose Airport: Expected fare 12,570 yen to 15,960 yen (in case of general road use)