Enjoy great sweets for under 100 yen at the Rokkatei Sapporo head office!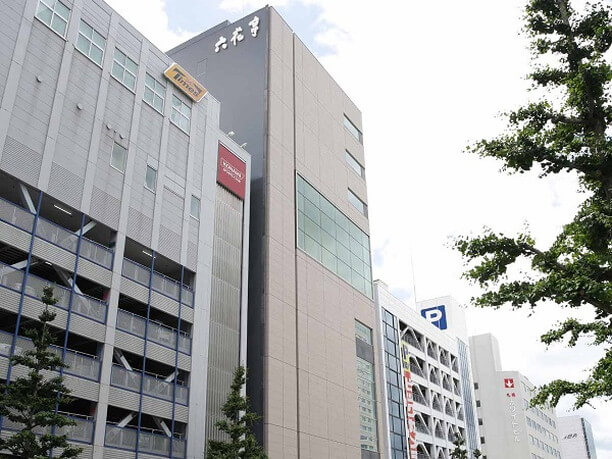 Rokkatei is famous for its classic Marusei butter sandwich and chocolate covered freeze-dried strawberries. Many people know about these treats as souvenirs, but they also sell a large variety of lesser known sweets!

The reason why sweets of Rokkatei have long been loved by so many people is that their factory in Obihiro is blessed with delicious water and rich raw materials.
They do not use additives as much as possible, and basically use materials that are found in the kitchen of most houses. Because their sweets do not have any preservatives, they are delivered from the factory to the store on the day of manufacture. That means that there are lots of tasty sweets only in Hokkaido at the Rokkatei store.

Their ice ceam is very popular!
Rokkatei has 70 shops in Hokkaido, with some stores also having a coffee shop. In 2015, the building of the Rokkatei Sapporo head office, equipped with galleries and halls opened.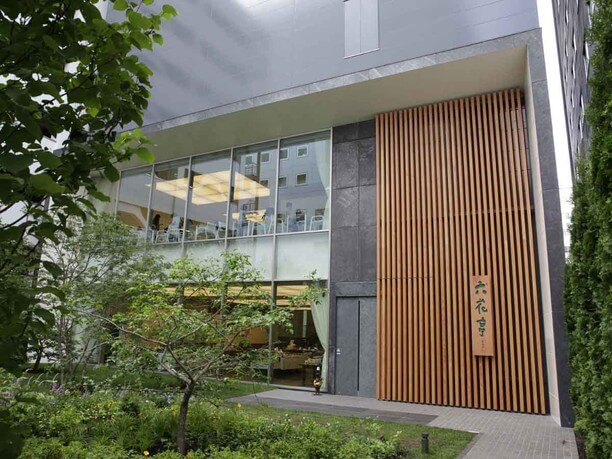 On the first floor is their shop, and on the second floor is the coffee shop. There is a courtyard on the window side where you can feel plenty of green energy. It is less than a 5-minute walk from JR Sapporo station, and has convenient access. The Hokkaido Government Old Main Government Building (Red Brick Palace Office) and Oasis of the city center, the Hokkaido University Botanical Garden are also nearby.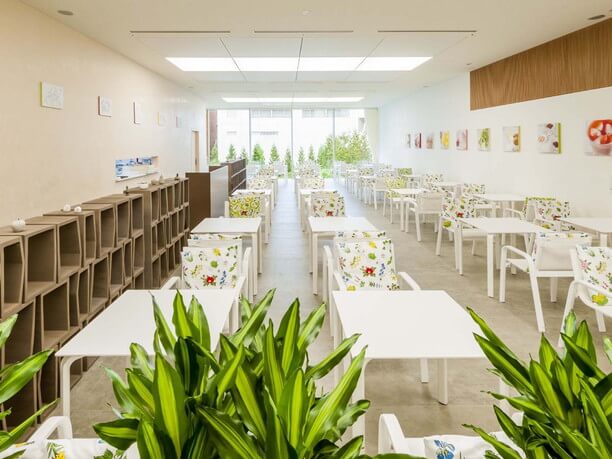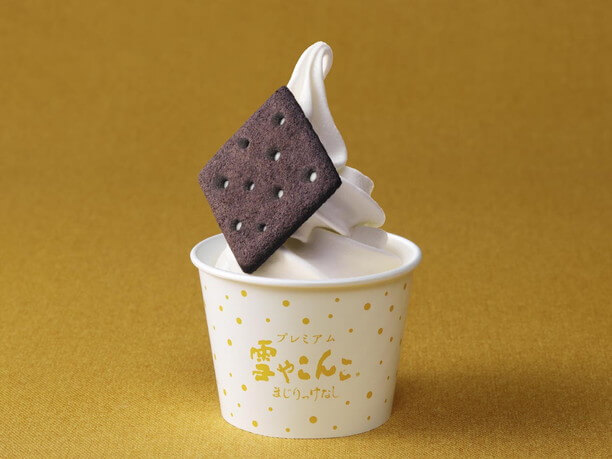 Sweets can be eaten in the tea room on the second floor. Hokkaido is blessed with fresh and delicious dairy products, that allows them to create an additive-free soft cream that is very popular with the locals. It is rich is flavor and in taste, but sells for only 280 yen!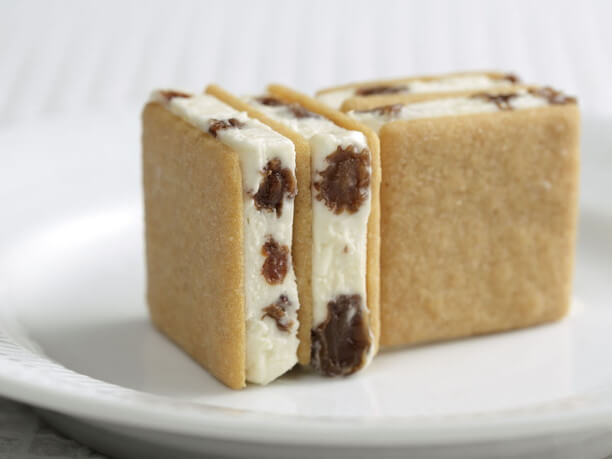 Above is the Marusei Ice cream sand (200 yen), which was released at the same time as the Sapporo head office opened. It is only available here and at the Obihiro head office. The ice cream is put in biscuits on the spot, so you need to eat it as soon as possible.
They serve an authentic pizza too!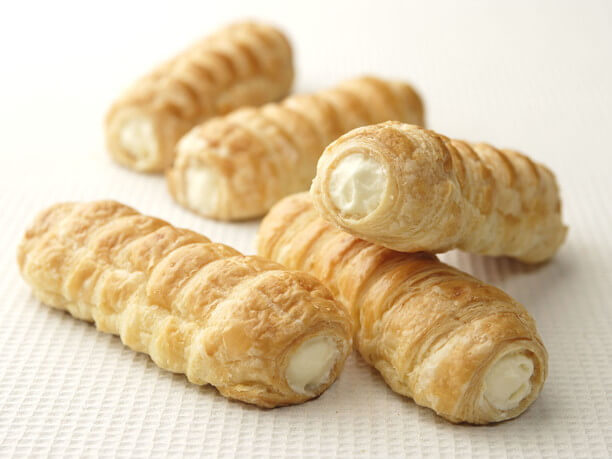 Their crispy pie (160 yen), can only be eaten purchased at directly operated stores in Obihiro, so it can be eaten here at Rokkatei Sapporo head office. Since they inject raw custard cream on the spot it is best to eat within 3 hours of them making it.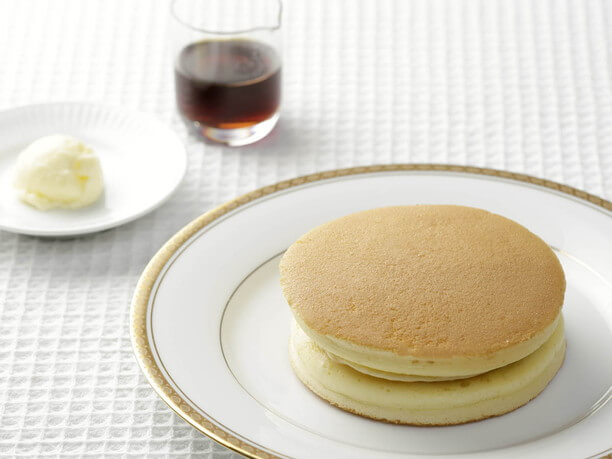 In the coffee shop, seasonal limited menus will change a lot, but the classic hot cake (520 yen) is a dish that remains a staple of Rokkatei. The best way to eat them is to first spread the butter a lot on the front and back of the stack and divide it into six equal parts. Then, we recommend adding plenty of maple syrup and eat it with the mushrooms.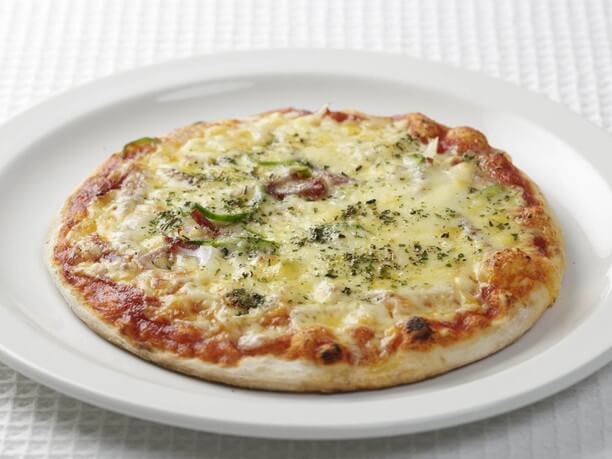 Although it tends to be overlooked, there are a few people who have lunch at Rokkatei. They serve a mixed pizza (700 yen), manufactured by the company from crust to filling. After the order is made, the crust is baked in a kiln, creating its authentic flavor.
Here is a summary of sweets available for under 100 yen!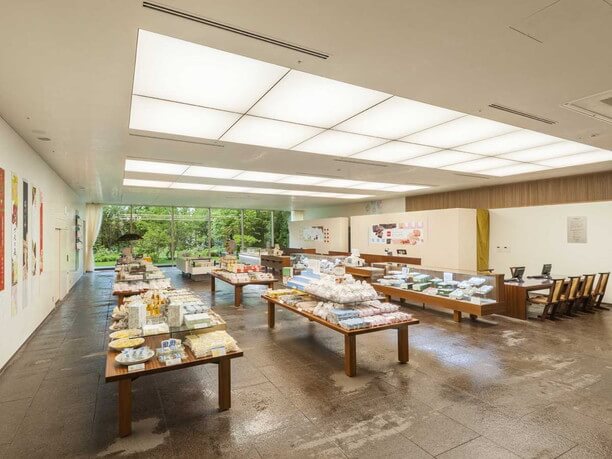 At this location there are lots of Japanese-style sweets that can only be bought in one of their shops on the street. And there are also products that you will see at airports and souvenir shops that can also be bought. We have collected sweets that are available for 100 yen or less that can be eaten at your hotel or as a snack while traveling.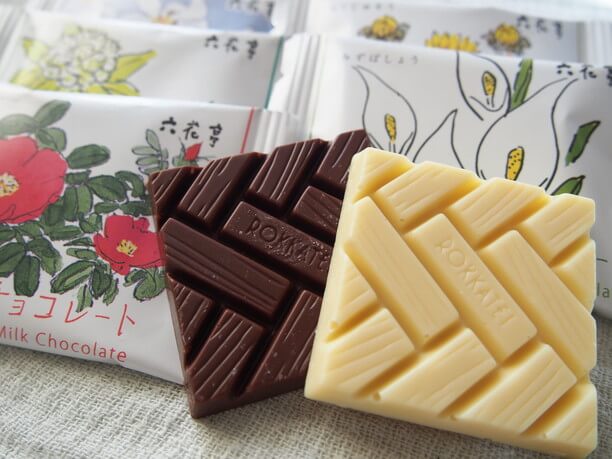 Classic chocolate (80 yen) has 5 types of flavors. It is well known that the first white chocolate in Japan was made at Rokkatei. Easy to crack and eat, their design is loved by the people of Hokkaido.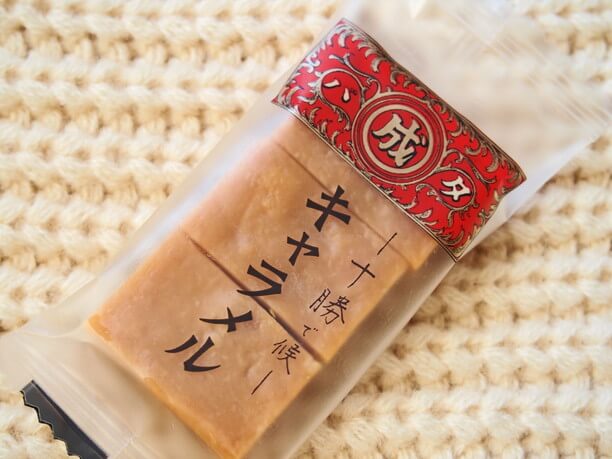 Marusei caramel (75 yen). When put in the mouth, it is much smoother than ordinary caramel. It has the crispy texture of biscuits and roasted soybean crush.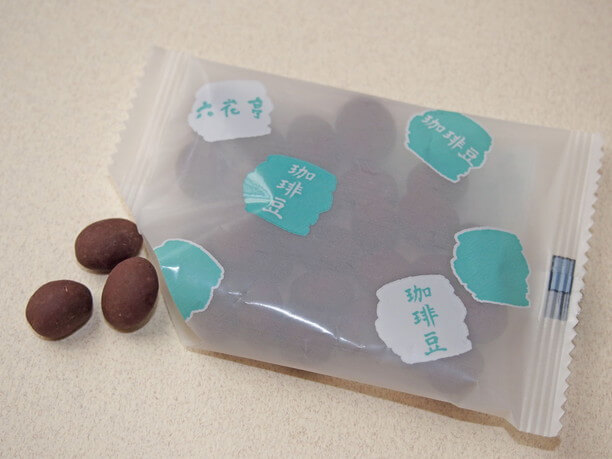 Chocolate covered coffee beans (80 yen). These coffee beans covered with chocolate have a balance between bitter and sweetness that is exquisite.
Rokkatei's sweets contain the story of Hokkaido!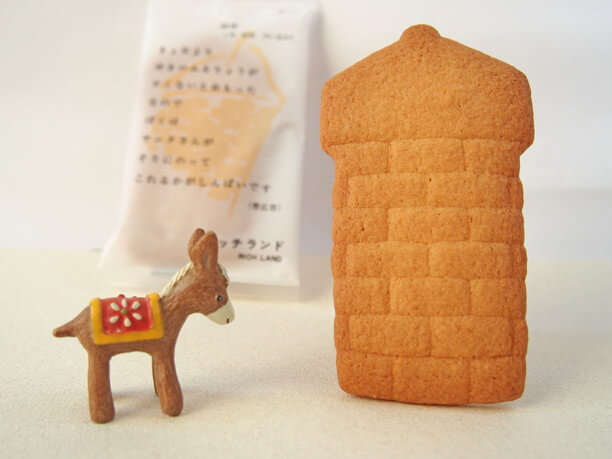 Hokkaido motif's sweets are also unique to Rokkaitei. They cherish the culture of Tokachi Obihiro. Above you see the picture of the cheese biscuit in the shape of a silo (60 yen). The length is 6 inches long. and poems of children of Tokachi are printed on the bag.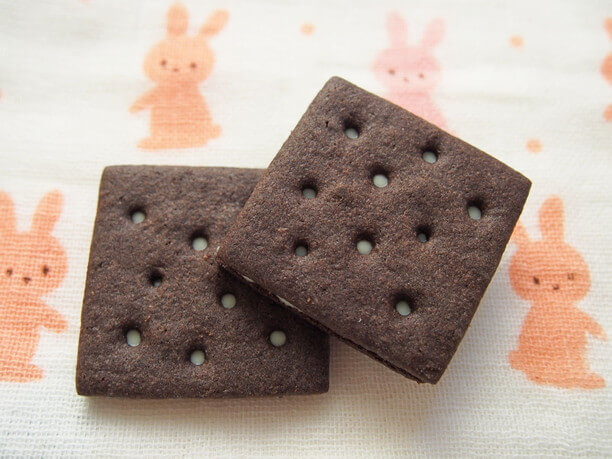 "Snow and Konko" (80 yen) which has white chocolate inserted into a cocoa biscuit. It was inspired by a famous children's song. It is a sweet that expresses the winter snowy sky of this North Japan island. Attention is paid to the slightly different position of each biscuit's holes!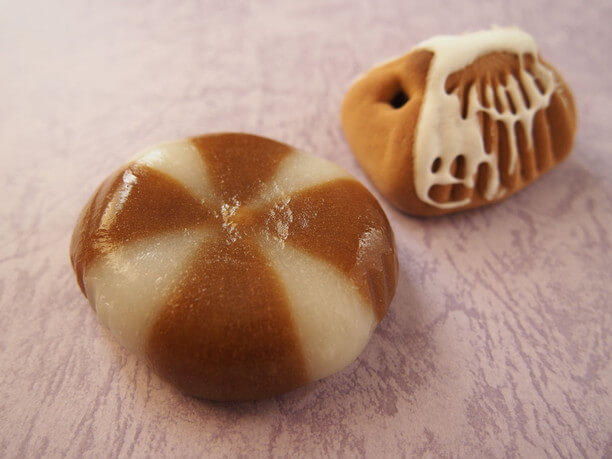 Rokkatei also deals with many Japanese sweets. The picture is of Beko Mochi cakes, a Hokkaido specialty (90 yen) and jusanko seasonal items (95 yen).
The name was created by 13 households at the beginning of the period of Obihiro pioneering. It represents a state where snow is piled up on a straw roof.
There are lots of sweets with a story like this and other seasonal items at Rokkatei! If you carefully look through the shop, you may also find good deals.
Smart tip
At the entrance to the tea room on the second floor there is an eat-in corner, where you can eat crisp pie and Marusei ice cream sandwiches. It is also possible to eat goods bought at the shop.
In the tea room of Rokkatei Sapporo head office, you can have freshly baked Madeleine as a "Thank you for coming all the way." It is a staple product of Rokkatei which has been around for more than 50 years!
Child journal "Silo" which posts poetry by children of Tokachi is issued on the 1st of every month. It's free, so if you see it at a shop, take it in your hand. It is poetry that makes you smile.
What's interesting
Gallery Kashiwa on the 5th floor exhibits sketchbooks by Naoyuki Sakamoto, a painter who painted Rokkatei's. While wrapped in the fragrance of the trees, it is a great place to enjoy the sketches and sweets.(The contents of the exhibition change on an irregular basis).
Rokkatei Sapporo Main Store
Spot name(Ja)

六花亭札幌本店
Address

Rokkatei Sapporo head office building 3-3 Nishi 6 - Chome Kita 4-Jo Chuo-ku Sapporo-city Hokkaido
Address(Ja)

北海道札幌市中央区北4条西6丁目3-3六花亭札幌本店ビル
Telephone

011-261-6666
Price

100 yen ~ 1,000 yen
Open

Shops from 10:00 a.m. to 7:00 p.m., cafe rooms 10:30 a.m. to 6:00 p.m. (LO 5: 30), Gallery Kashiwa 10:00 a.m. to 7:00 p.m.
Close

None
Parking lot

Parking is available next door (chargeable)