Enjoy large sweet potatoes at the Obihiro Cranberry head office!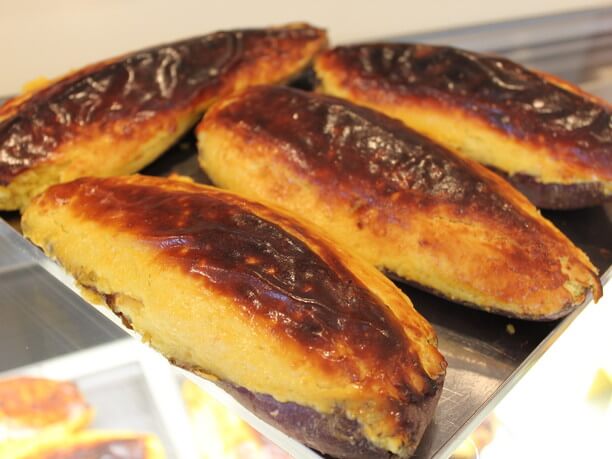 Obihiro Cranberry was founded in 1972, and is famous for its large baked sweet potato.
As a snack or as a souvenir, the soft taste is loved by a wide range of ages.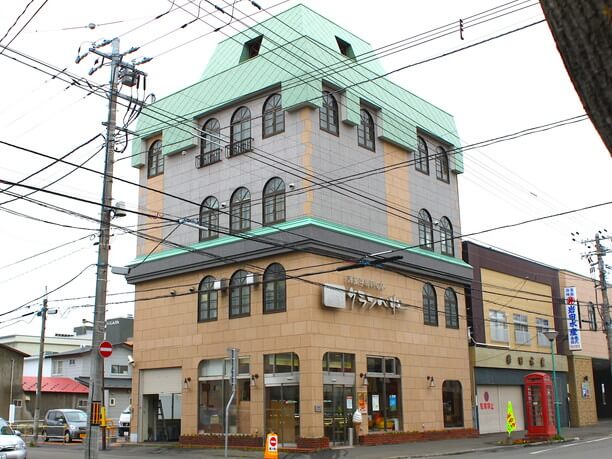 The head office is located about 7 minutes on foot from JR Obihiro Station. They have a cafe located in the corner of the shop, and they have a lot of sweets that you will want to taste. When you come to Obihiro, take a walk, and visit Obihiro Cranberry.

Their sweet potatoes, size and ingredients are unique!
People who visit for the first time may be surprised at the size of the sweet potatoes. They average between 20 to 30 cm in length. The price is 216 yen per 100 g, which is a small one. The larger ones can sell for as much as 1,200 yen.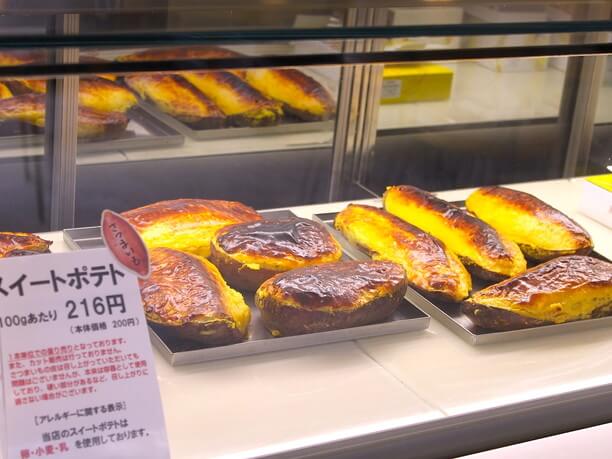 They cut open the sweet potatoes and replace the insides with butter and eggs and bake it for about an hour and a half. The surface is crisp, and the contents are moist.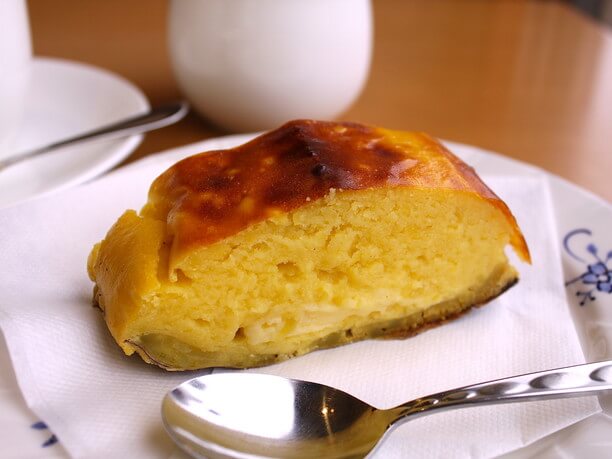 When you cut it, a custard cream escapes that further complements the taste of potatoes.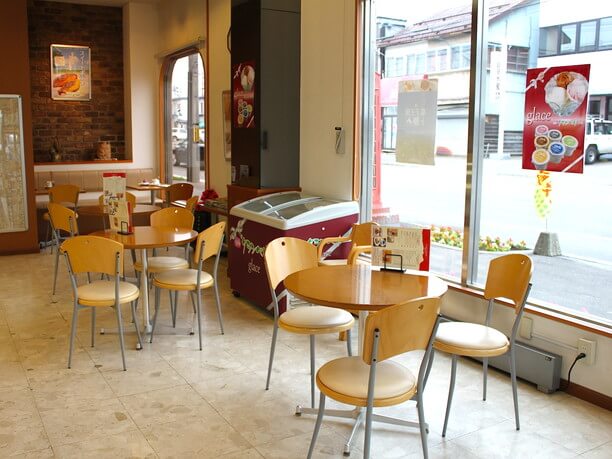 They also serve their sweet potatoes in a set with coffee (480 yen).
Enjoy their pies, soft serve ice creams, and plenty of potatoes!
In the showcase, there are lots of sweets, Mont Blanc and Pies that cannot be purchased at their other shops at the JR Obihiro Station and Obihiro Airport.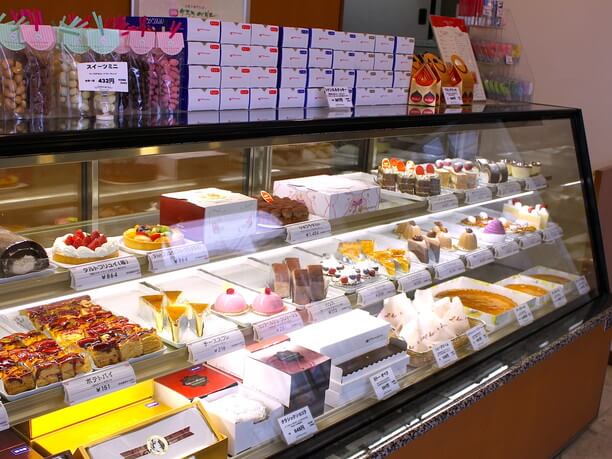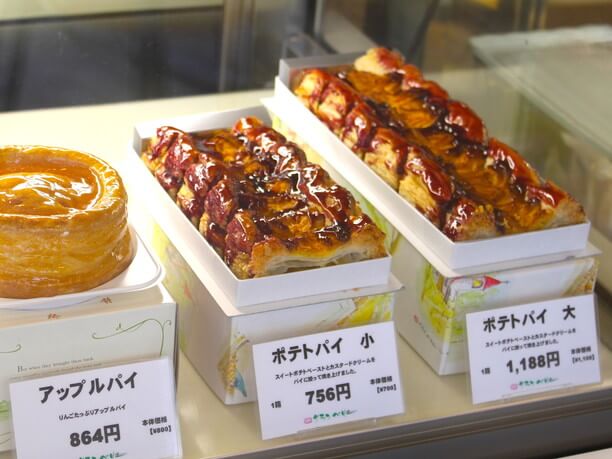 Their Potato pie wrapped in sweet pepper skin is also popular. The jam of the mountain grape on it is a good accent.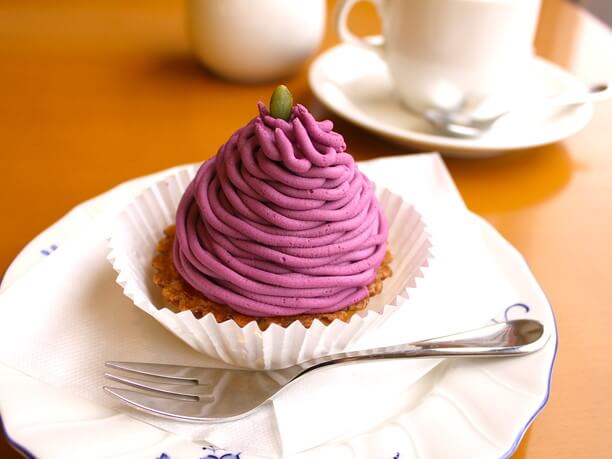 Pictured above is their "Yomitan Mont Blanc" using purple sweet potatoes.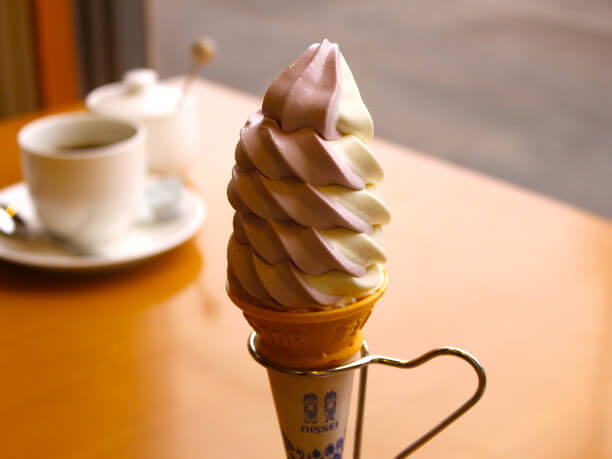 There is even a soft serve ice cream made with sweet potato (140 yen)! Mix with vanilla for a very refreshing taste.
Enjoy their popular classic!
Another popular item that should not be forgotten is the baked confectionery "Shanlulu" that has been sold from the start. It is a light cookie with a rustic taste. It comes in three flavors: cheese, cherry, and raisin.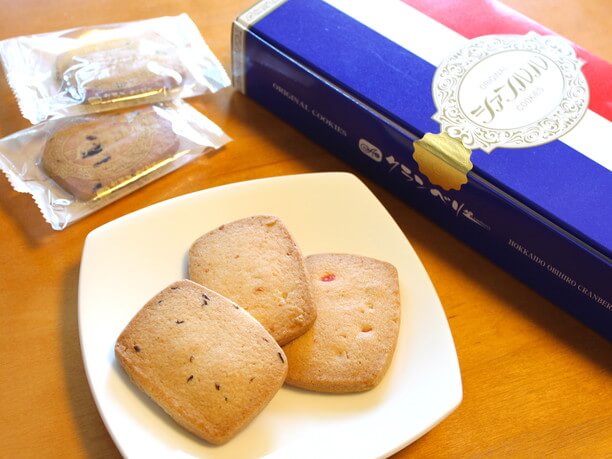 Because they are individually wrapped, they are perfect for souvenirs. "Shan-lu-lu" is derived from the old name of Tokachi, and the nostalgic box is also popular.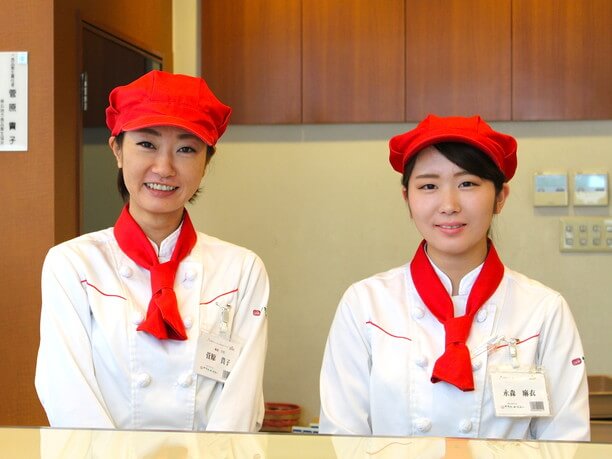 Every one of the staff, wears their trademark red hat and scarf.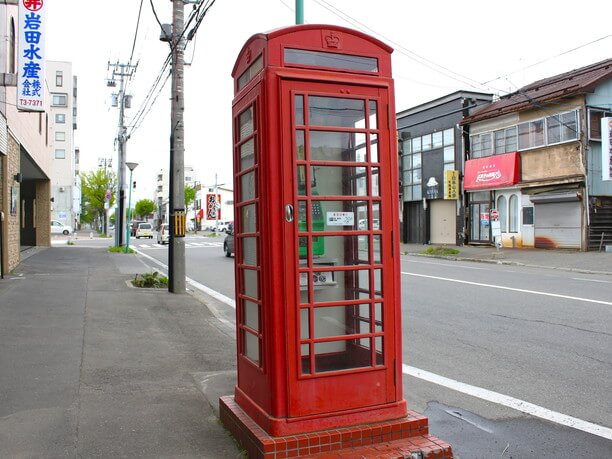 Outside the shop there is a cute phone box. It is a retro style that has been loved for many years in London. It has been outside the shop since 1988. Located at the street corner of Obihiro, it is a shop with a friendly atmosphere where you want to enjoy a sweet potato.
Smart tip
Sweet potato can be delicious whether it is warm or cold. If you want to warm it, heat it in a microwave for about 1 minute.
There is also a cake set, from which you can choose your favorite cake and drinks (coffee, tea, hot milk etc) (450 yen).
Apart from the head office, there are 4 shops in Obihiro city (For more information please check the official website).
What's interesting
Sweet potatoes are cut to a large size, so you can enjoy a lot of flavor in each serving.
Cranberry head office
Spot name(Ja)

クランベリー本店
Address

Minami 6-chome Nishi 2 Jo Obihiro-city Hokkaido
Address(Ja)

北海道帯広市西2条南6丁目
Telephone

0155-22-6656
Price

Sweet potato 1 piece 1,200 - 1,500 yen
Open

9:00 a.m. to 8:00 p.m.
Close

No rest
Parking lot

There
Note