Enjoy sweet bread, sweets, and a cafe at Chitose Doremo LeTAO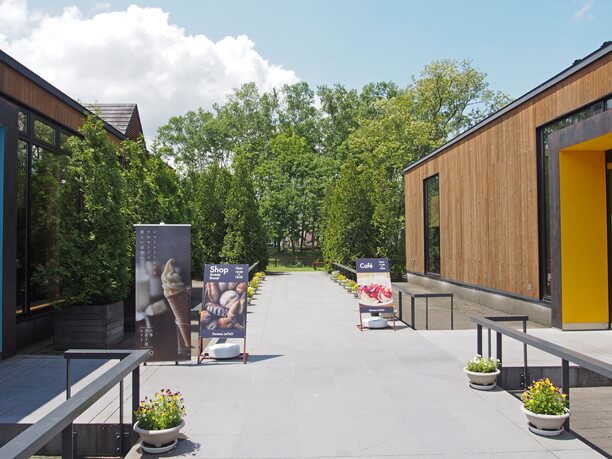 Many tourists visit Otaru's shops every day, but do you know that there is a large shop with a cafe near the Shin Chitose airport? The Otaru pastry sweet spot LeTAO is famous for Dove forage, (a cake melting with Mascarpone cheese and original cream).

"Doremo LeTAO" is located on a 1.3-acre site rich in greenery. There is the "LeTAO shop" with various cakes, popular sweets, gifts, baked bread, and extraordinary pancakes at the café · LeTAO. All in all, there are lots of sweets and bread you can choose from.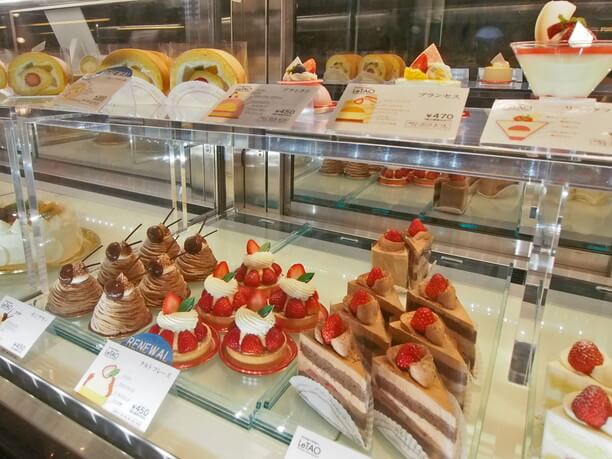 Visit this Nordic style large shop surrounded by trees that is 7 minutes by car from the airport!
Doremo LeTAO is about a 7-minute drive from Shin Chitose Airport and 0.6 miles from JR Chitose Station. In addition to the fun you can have just walking around viewing the Scandinavian buildings surrounded by trees, they have bread and sweets workshops that you can attend.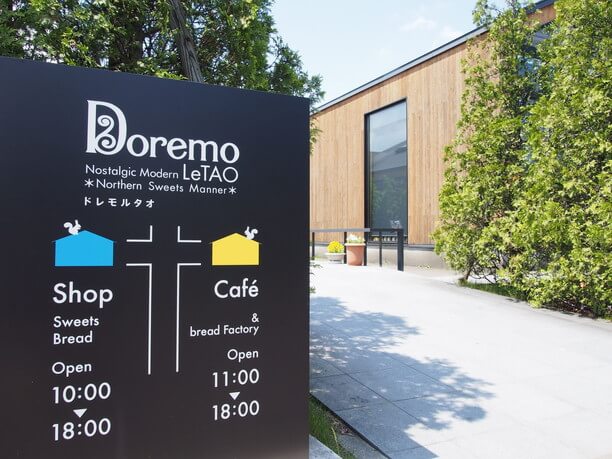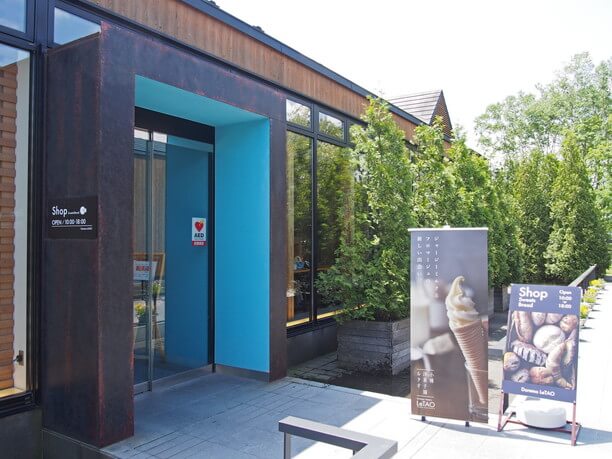 On the premises there are two elongated buildings. Each entrance is color-coded with a vivid color. The blue on the entrance to the building on the left is the shop, the yellow on the right is Cafemo LeTAO.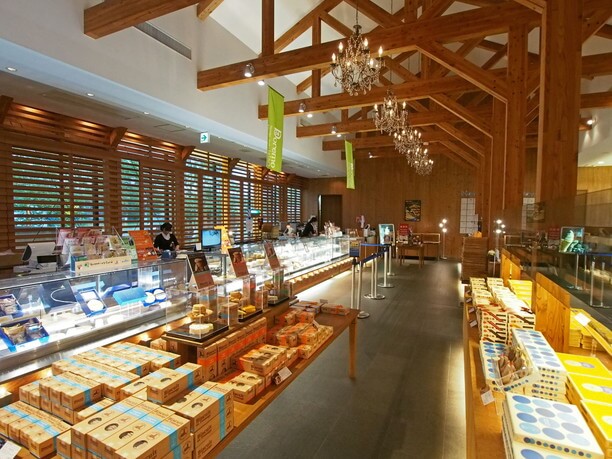 Inside is an open store that is accented with wooden pillars and beams. There are lots of sweets of LeTAO. They get all kinds of people visiting; tourists, local families, salaried workers and more.
Enjoy their Multicolored cake on live Doubled fromage!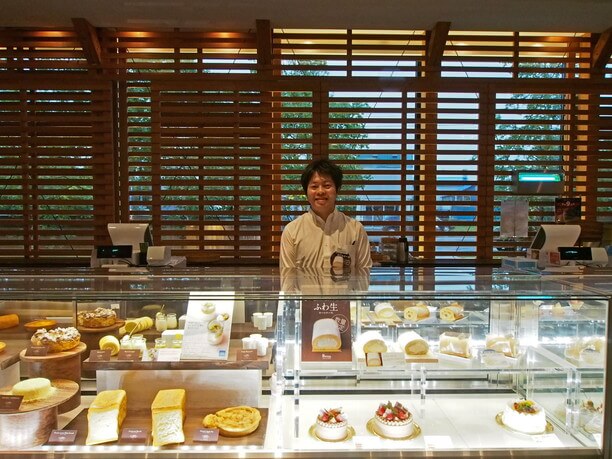 A friendly staff member welcomes you with, "Thank you for coming to our store" and a pleasant smile. In Doremo LeTAO they sell plenty of different cakes such as, raw doubro fromage.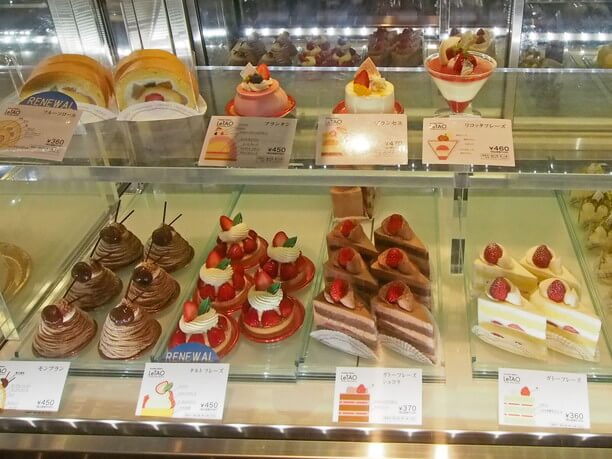 In the showcase, there are lots of delicious cakes that use seasonal fruits and special ingredients.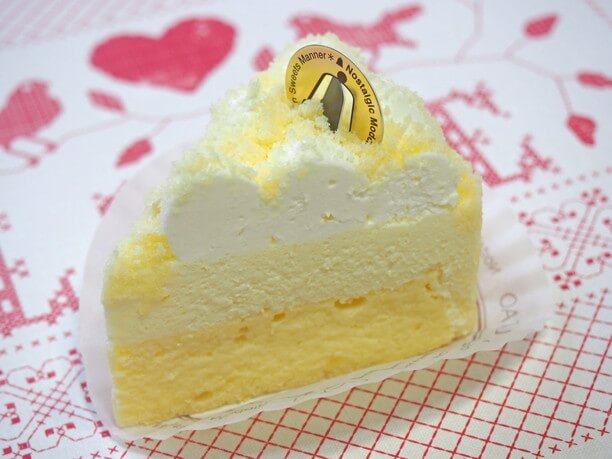 Very popular is their raw double fromage that can be eaten only at limited stores (410 Yen). Normal doubled fromage is usually thawed from a frozen cake, but raw Doubre fromage is made fresh daily. It has two layers of baked cheese and rare raw cheese that makes it even smoother and moist. Together with the homemade cream toppings, the delightful taste and satisfying feeling is doubled.
Melon Doubles has an amazing fragrance, which took years to develop!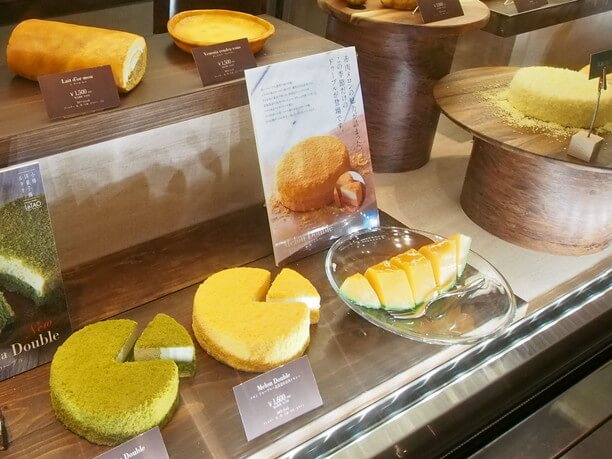 They also sale seasonal items such as, doubles from France, Melon Doubles (1,600 yen). It starts with searching for melons that match LeTAO's cheese, then creating a sweet that took years to develop. Since it launched, "Melon fragrance have gained popularity quite easily.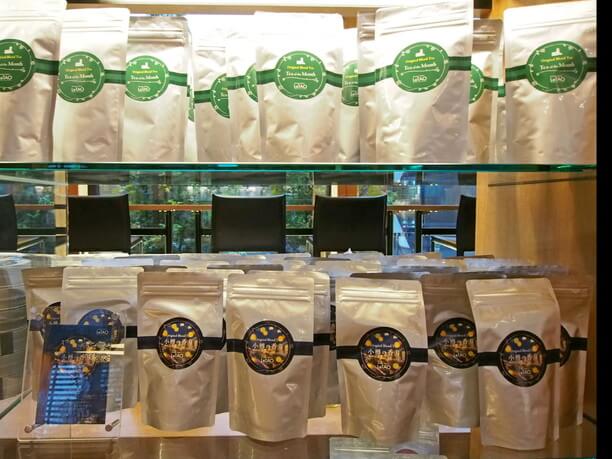 The black tea reputed at the cafe of LeTAO blends Mlesna's tea, which is loved by the world. The Mlesna Tea House makes the tea for the LeTAO in Kyoto. Most popular is "Otaru no Kaori" (1,080 yen) is has a scent of images of the nostalgic canal. It makes for an excellent souvenir!
Only one in the world, the top bread that will ferment with camellia flower and white birch sap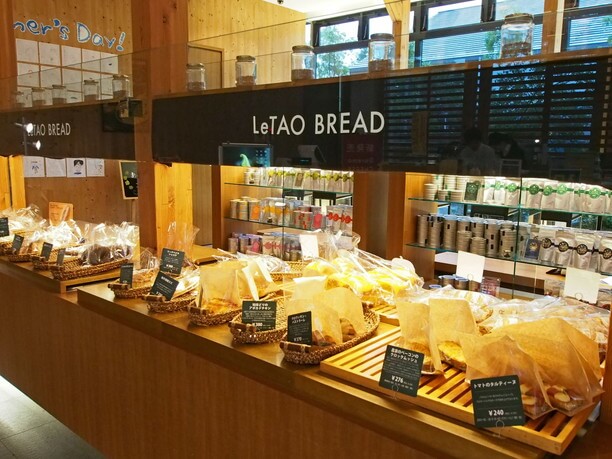 When I go to Doremo LeTAO, bread is the top priority! There are many repeaters, to this popular bread corner. The most popular items are the salt butter rolls, baguettes, Danish and prepared bread, and fresh cream bread. Not only local people, but many people from Sapporo visit frequently.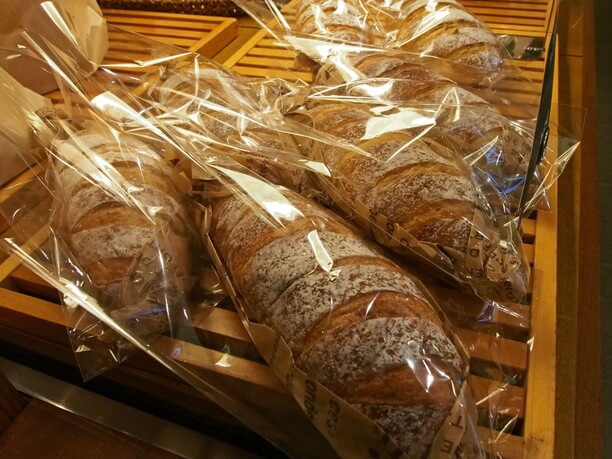 LeTAO has been thoroughly researching bread making for years. As a result of pursuing the ideal yeast, they use the original natural yeast fermented by adding white birch sap which can only be taken in Hokkaido in 10 days to camellia seeds. It takes 3 to 4 times as usual, but it creates bread with a scent and flavor unique to LeTAO.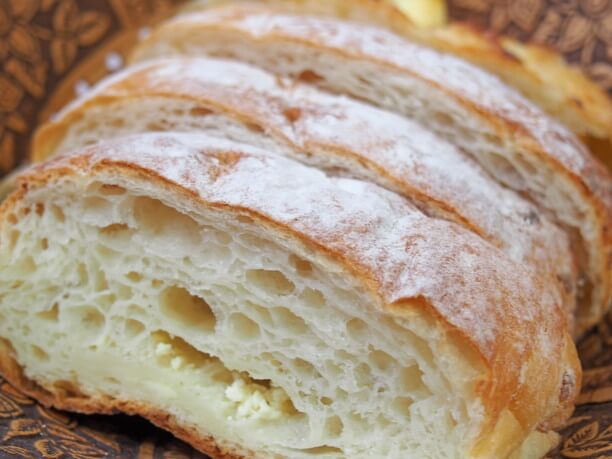 Materials also carefully selected such as, fermented wheat and eggs, Tokachi jersey milk etc. Their "full" milk fromage (432 yen) can contain up to 70% of milk which cannot be kneaded in the dough. The taste of cheese is used as an accent.
They have a soft-serve ice cream that is irresistible to those who love cheese!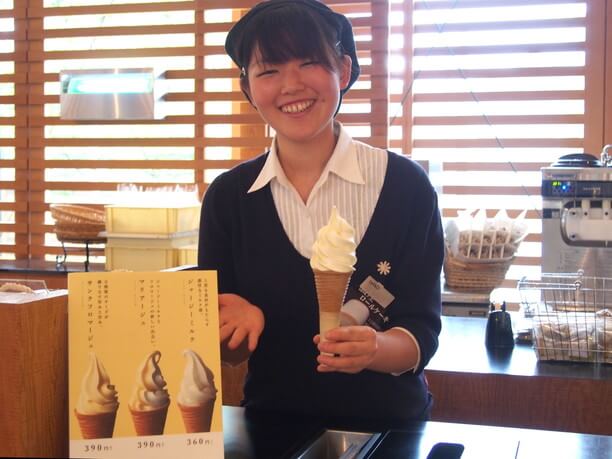 There are three kinds of soft-serve ice cream at LeTAO. The Thunk fromage (390 yen) is rich in soft cheese using 5 kinds of cheese. There is also jersey milk (360 yen) that is made using rich milk and the "marriage" (390 yen) that mixes the two.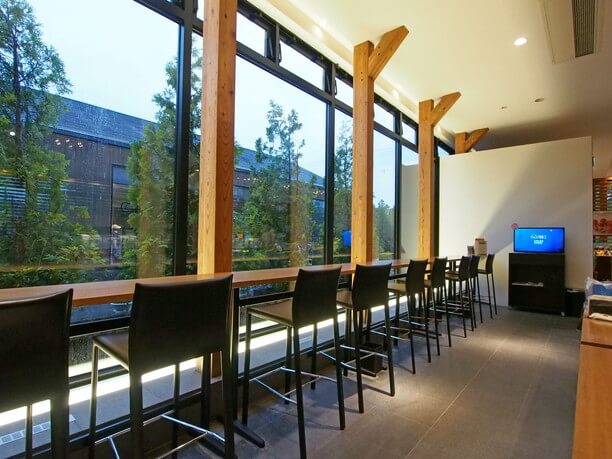 You can eat soft-serve ice cream and bread at the eat-in corner. It is OK to sit down when you want a little break. Most of the shop interior including the toilet is barrier-free.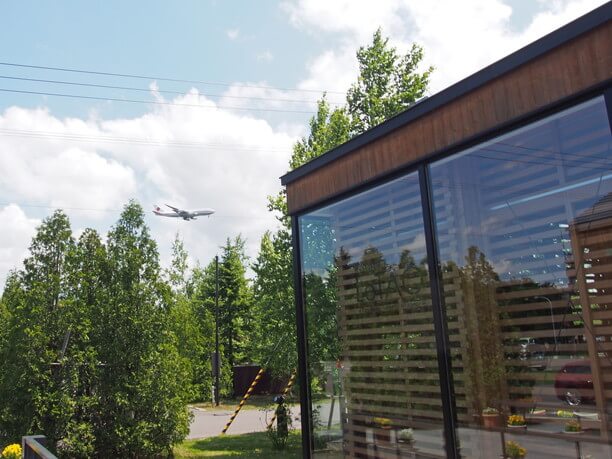 There are shops of LeTAO at the Shin Chitose Airport, but Doremo LeTAO has many items, so you can spend a more relaxing time there. There is a bench on the lawn along the river behind the building, so you can relax. Please visit Doremo LeTAO by all means before getting on an airplane or right after you arrive.
Smart tip
They make a limited number of some specialty sweets of 10 sweets per day. Including their "raw cake" for 1,300 yen.
" LeTAO original strap" (540 yen) which is made to look like a piece of Doubles fromage is cute, like the real thing. It is a great souvenir for sweets lovers.
Opposite the Mamachi River, which runs through the back of the building, there is a Greenbelt walking path that runs close to JR Chitose Station. You can walk for about 20 minutes walking slowly while watching birch or Nanakamado.
What's interesting
Good news for cheese lovers. Dream Cheese Danish (270 yen) launched in 2016 has two layers of thick cream like cheesecake in the middle of crisp Danish fabric.
Doremo LeTAO
Spot name(Ja)

ドレモルタオ(Doremo LeTAO)
Address

1-1 6-chome Asahi-cho Chitose-city Hokkaido
Address(Ja)

北海道千歳市朝日町6丁目1-1
Telephone

0123-23-1566
Price

200 yen ~ 2,000 yen
Open

10:00 a.m. to 6:00 p.m.
Close

7 days a week
Parking lot

There
Note