Enjoy Niseko Annupuri Onsen Yugokoro Tei rich source of hot water!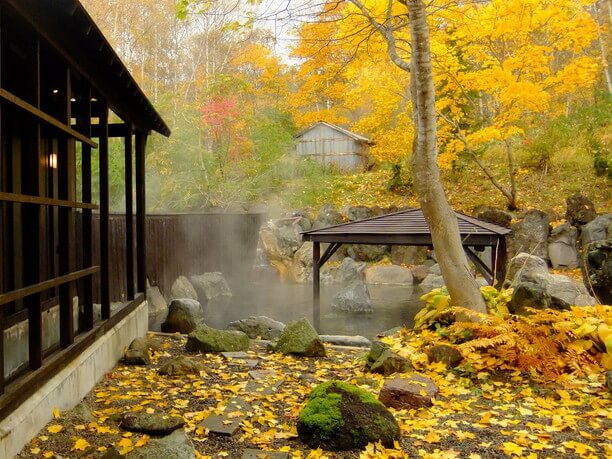 Located at the southern foot of the Niseko mountain range this onsen uses 100% natural, hot spring water with no added water! Although it is a lodging facility, it also has long business hours for day-trip bathing. It is very popular with locals as well as tourists!

With a location facing the main street it is easily accessible by car. The bathhouse is positioned facing the mountainside, in a quiet environment. You can enjoy the shade in the summer and the changing of the leaves in the fall. It is truly a relaxing hot spring with a rustic atmosphere.

The product sales corner in the front of the onsen just adds to the fun!
Niseko Annupuri Onsen Yugokoro Tei is approximately ten minutes by car from the JR Niseko Station. It is located at the Moiwaski area junction on Route 66 (Panorama Line) about 4 miles towards Konbu Onsen. Buses run from JR Niseko station only in summer, and it is only short time before you get off at the "Moiwaski Junction" bus stop.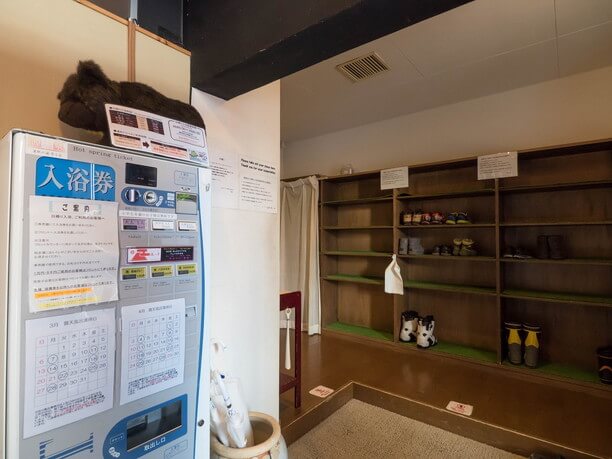 First of all, you buy a bathing ticket from the ticket vending machine at the entrance, then you take off your shoes and go up the stairs. The bathing charge is 800 yen for adult, 700 yen for junior high school student, 500 yen elementary school student, and infants are free. Your "Niseko hot spring pass" can also be used, but please be aware that there are restrictions on the day and time that you can use it *( refer to Smart Information below).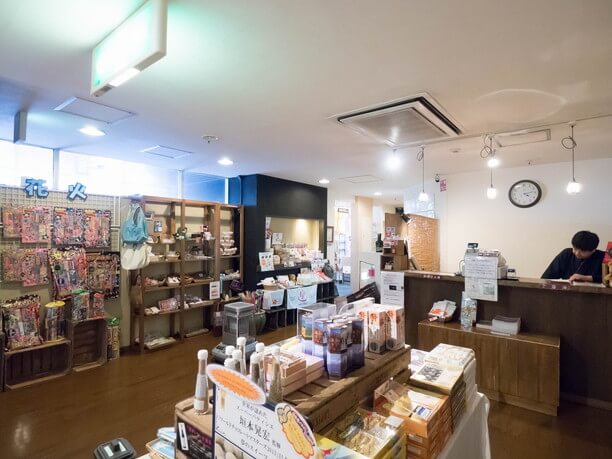 When entering, you will notice the front desk is located directly in the shop space. It seems a bit strange because there are so many items such as sweets, miscellaneous goods, handmade accessories, etc. filling the space. You turn in your bathing ticket at the front desk, and go down the corridor to the bathhouse.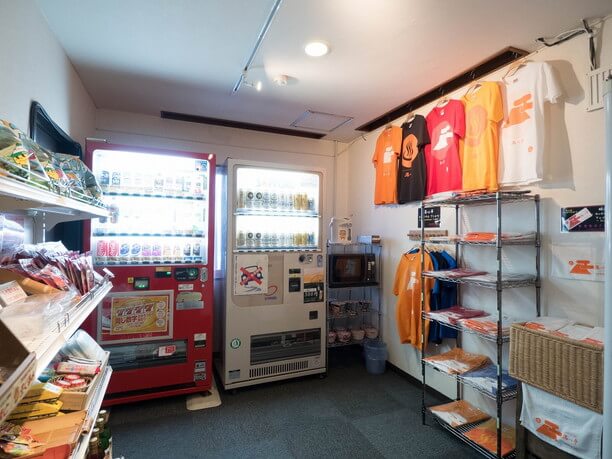 There are vending machines in the corner of the corridor, and original T-shirts and towels are also on sale.
Their convenient business hours are great for day-time bathing!
The day-trip bathing hours are from 6:00 am to midnight. The reception area is open until 11:00 p.m.! It is nice to be able to use it for a morning bath and after skiing and mountain climbing! (On the bath cleaning day it is open after 4:00 p.m.).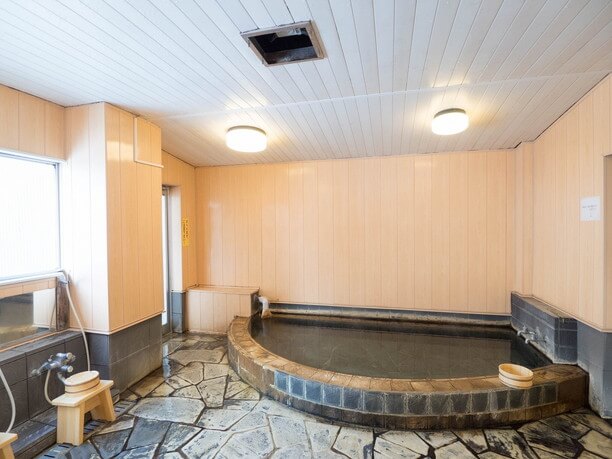 There are seven washrooms! Fresh hot water is always poured into the bathtub, and hot water overflows from the bathtub faucet, making it feel luxurious at all times!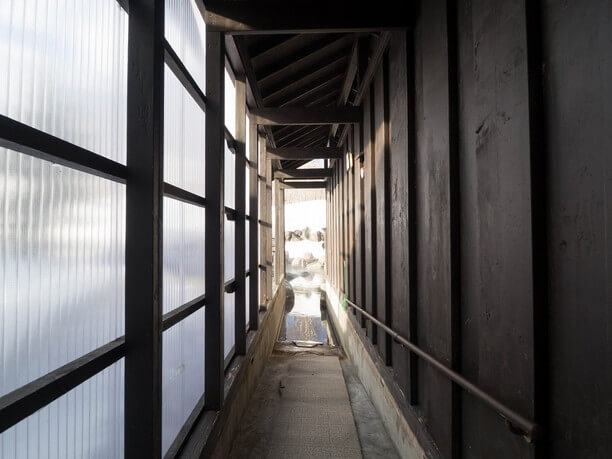 It is connected to the outdoor bath by a slope-like passage, so that you can slowly enter into the hot water from the middle of the path.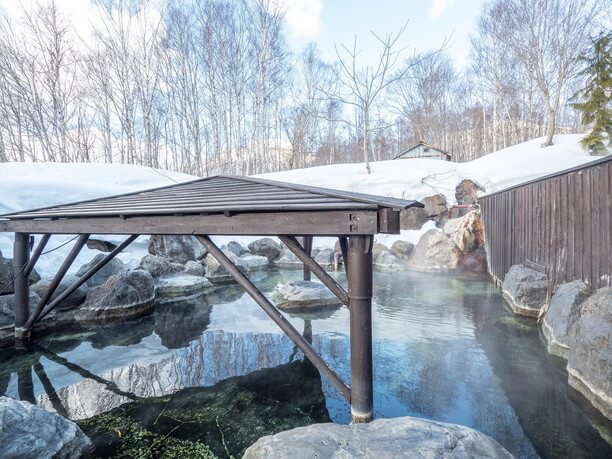 The outdoor bath is a wide-open rock pool. There is a big roof covering the pool so you can comfortably bathe even in the snow and rain. The water temperature is a hot 133 degrees Fahrenheit and the amount of hot water is abundant. Moreover, in all the bathtubs, they do not add water! It all straight from the hot underground spring.
Relax, even with children in this skin-friendly hot water!
The source quality is very good. It is a mixture of sodium, chloride, bicarbonate, and sulfate. It is colorless, transparent and has a smooth feeling. Because it is less irritating to the skin, it is easy to lounge in the hot water for long periods. It is gentle hot water that you can relax in safely even with weak skin and children. Nevertheless, your skin after soaking is smooth and moist!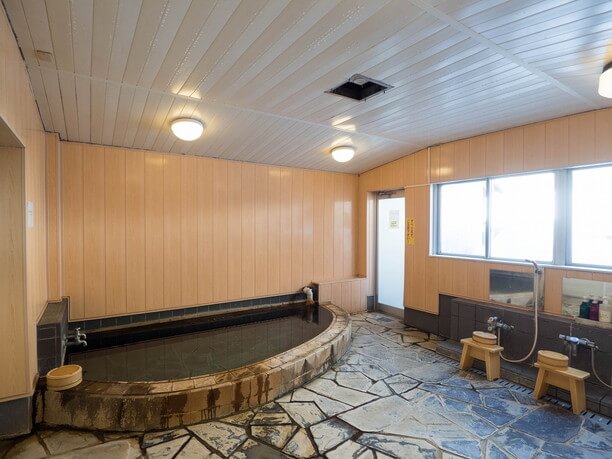 Above is a picture of the female's hot spring bath. The men's bath is positioned in a symmetrical relationship in the room next door, basically of the same design.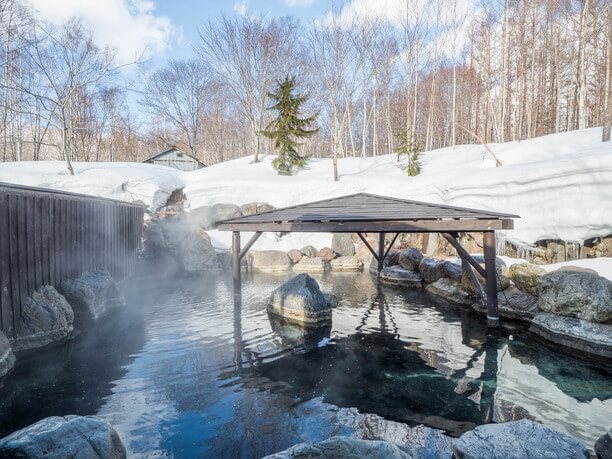 The female inside hot water bath is also connected to the outdoor bath by a sloped passage. The women's is larger than the men's and creates a more open feeling!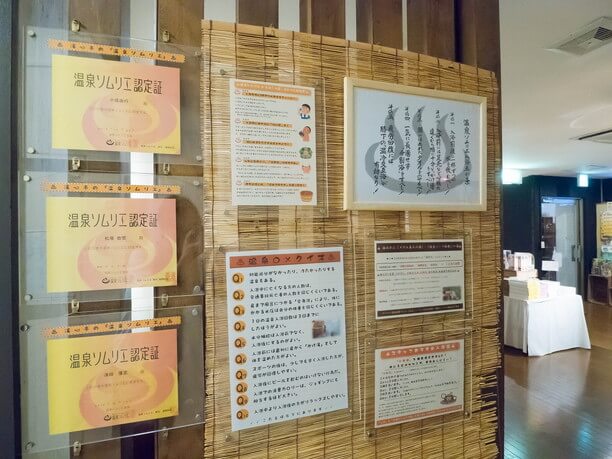 The staff is very knowledgeable concerning the hot springs and the correct bathing law! On the walls in the front of the onsen there is useful information posted (such as the bathing laws)!
Bathing is free if you order their pork cutlet!
If you order pork cutlets in the restaurant, you get your day bathing pass free of charge! (It is necessary though to pay the bathing tax of 100 yen that is required by law)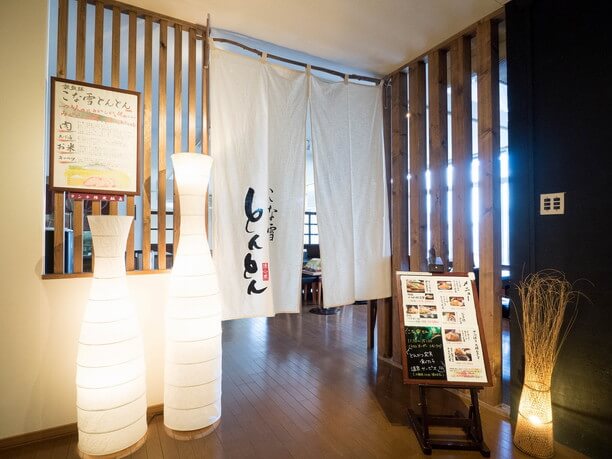 The menu of the restaurant includes several kinds of set meals. Business hours are from 11:30 am to 3:00 p.m. (Last order is taken at 2:30 p.m.) (The restaurant is also closed during the cleaning of the baths).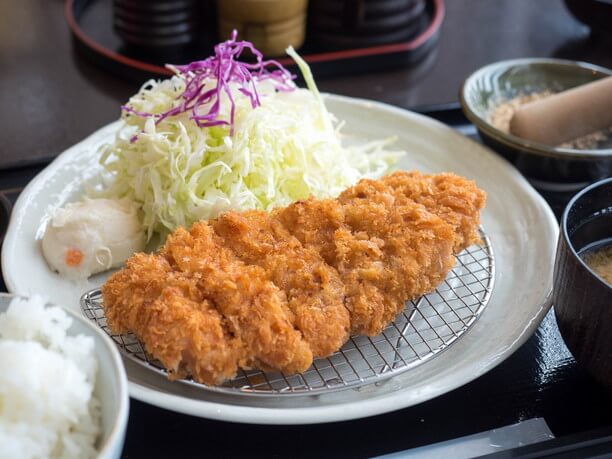 Their Pork cutlets are made from Eniwa grazing pig. The "Konayuki Ton Ton" meat is crispy on the outside and juicy and soft on the inside! The picture above is of the Konayuki Ton Ton pork loin set meal (1,490 yen tax included). Cabbage, rice and miso soup are included!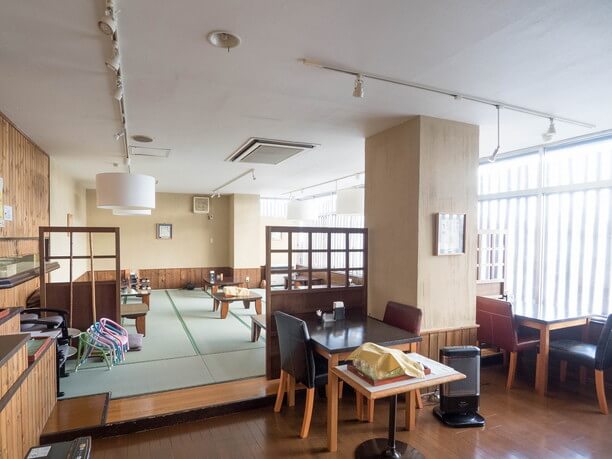 Inside the bright shop there they have small raising seats and also table seating. It is comfortable even for those with weak legs and knees! For those who wish to have a pork cutlet, you just pay the bathing tax of 100 yen directly at the reception desk without needing to buy a bathing ticket at the ticket vending machine.
A children's space and free massage chairs are available!
Bathing just after eating tends to cause indigestion, so in the case of eating pork cutters before, we recommend bathing after taking a rest in the resting room.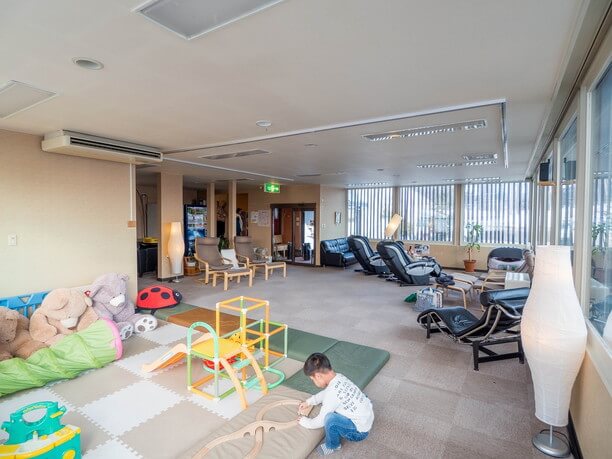 There is also vending machine and a smoking room. Massage chairs can be used for free, and it is very popular. Because it is equipped with a kids space, even families can relax safely.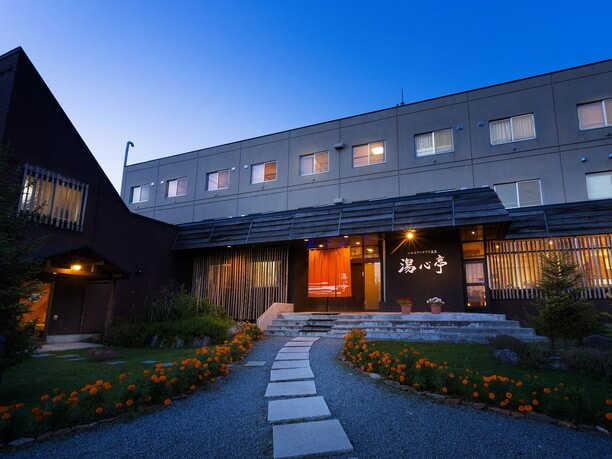 Because they do not have to add any water, you can enjoy the fresh source water just as it is. With their long business hours from early morning till late at night. It is easy to find time to relax. The facilities and services are also fully satisfying even for day trip use!
Smart tip
The onsen is managed by "Bikkuri donkey" and "Otaru beer" The pork cutlets are delicious. and if you eat a pork cutlet, your bathing pass is free!
They have massage chairs and massage rollers in the resting room that you can use for free, please try them by all means. However, as it is popular, you may have to wait your turn when it is crowded!
If you arrive between 9 am to 4 pm, you can take advantage of bathing with the "Niseko hot spring pass" (1,440 yen) available at 3 of the member facilities! (It can not be used at other times or on cleaning days!
What's interesting
The gentle hot water that they use is recommended and safe even for children and those with sensitive skin. Because they offer food, a kids space and special facilities it is an easy place for the whole family to enjoy!
Niseko Annupuri Onsen Yugokoro Tei
Spot name(Ja)

ニセコアンヌプリ温泉湯心亭
Address

438 Niseko Niseko-cho Abuta-gun Hokkaido
Address(Ja)

北海道虻田郡ニセコ町ニセコ438
Telephone

0136-58-2500
Price

Bathing charge Adult 800 yen Junior high school student 700 yen Elementary school student 500 yen Infant free
Open

6:00 a.m. to midnight ( on cleaning days from 4 pm to midnight) ※ The last reception is at 11:00 p.m.
Close

Open all year
Parking lot

Yes (free)
Note