Niseko Annupuri International ski resort, with its wide open course is ranked Niseko's No 1 ski resort!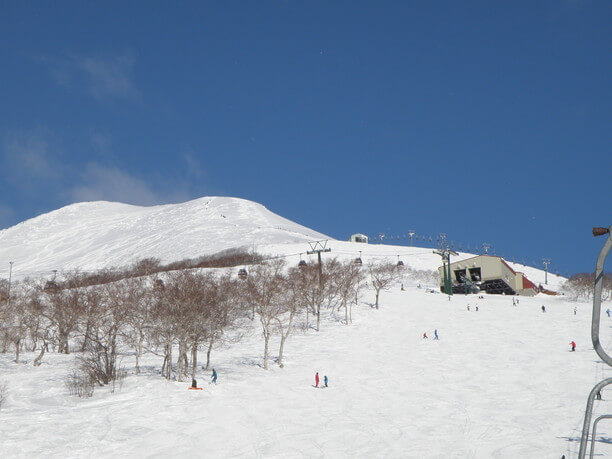 Niseko Annupuri International ski resort (ニセコアンヌプリ国際スキー場) is airy!! Just like the adjacent Grand Hirafu, and Niseko Village resorts it has wide gentle slopes that are appropriate for beginners up to intermediates. And of course it has plenty of the unique Niseko powder snow. The Grand Hirafu has few visitors from overseas and is rarely crowded, so lifts are readily available. Even the beginner can enjoy a long ski down from where he is dropped off by the gondola. Everyone will enjoy the beauty of the best powder snow around. As part of your winter adventure you can enjoy one of the quaint hot springs in the area.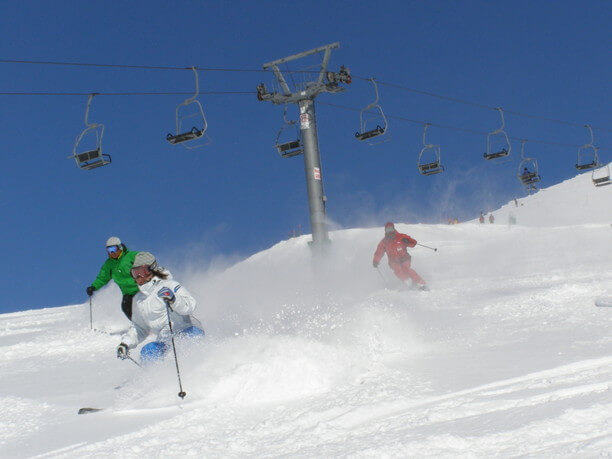 The extra wide runs of Annupuri!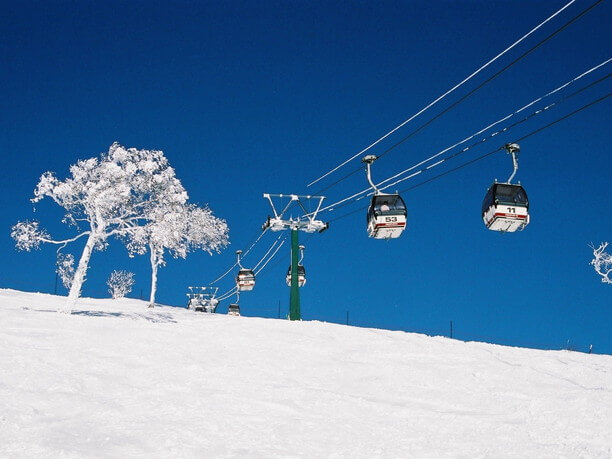 There are four vast slopes on Mount Annupuri (3924 feet)(ニセコアンヌプリ山), collectively referred to as 'Niseko'. Annupuri International Ski Resort is located leftmost on the southern slope of the mountain, all the areas have courses that vary in the terrain and slope of the mountain. So you can choose the run that best suits your interests and ability level. The view from the gondola is very good. On a sunny day you can see the Youtei Zan Mnt!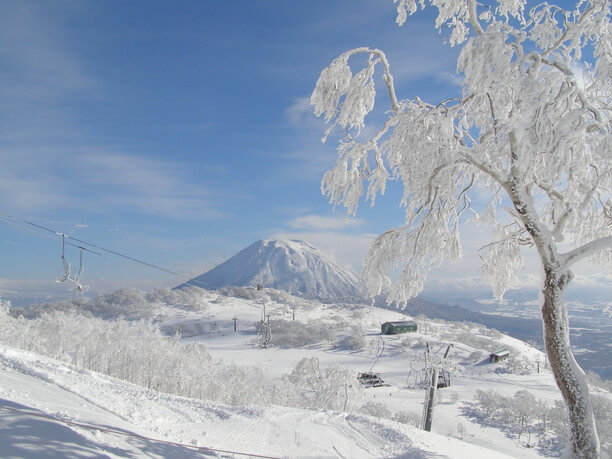 Even a beginners can enjoy a long cruise from near the Summit!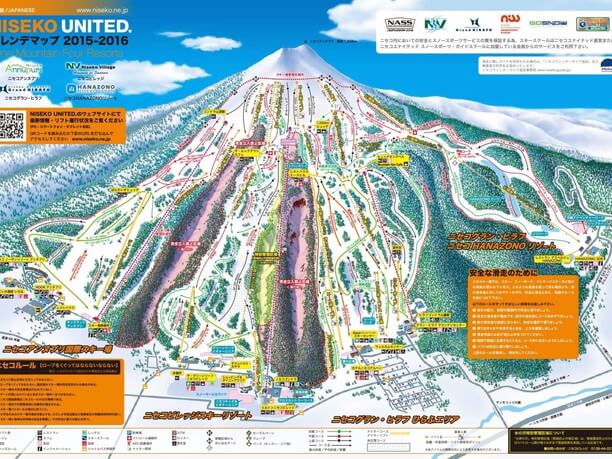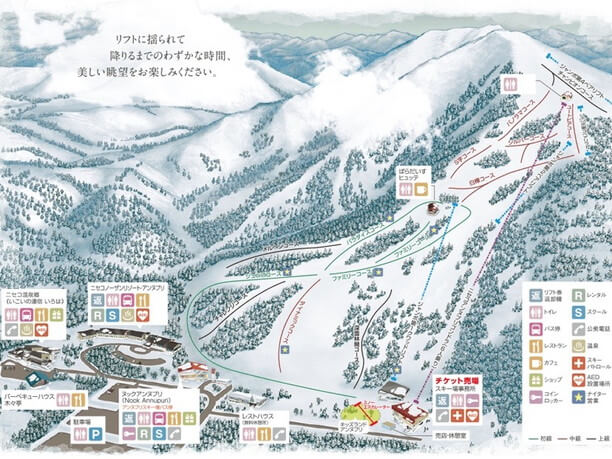 Four of the courses: the Utopia course, the Shirakaba course, the "Family course"and the "Junior course" combine for a 2-mile long run that is appropriate even for beginners. This run will give you a real feel for the width and size of the mountain.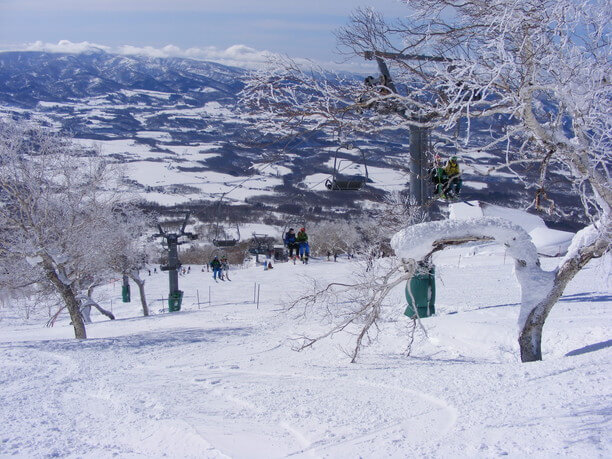 If you are an intermediate skier we recommend either the Shinseki-shinrin course or the Meruhen course. If you want the best fresh powder to ski. You are best off waiting until the next day. The conditions are best first thing in the morning, plenty of powder and relatively empty lifts.

In addition to the Children ski course children also have free access to "kids land" for a day of playing in the snow. * Snow tubes and sleds are available for rental.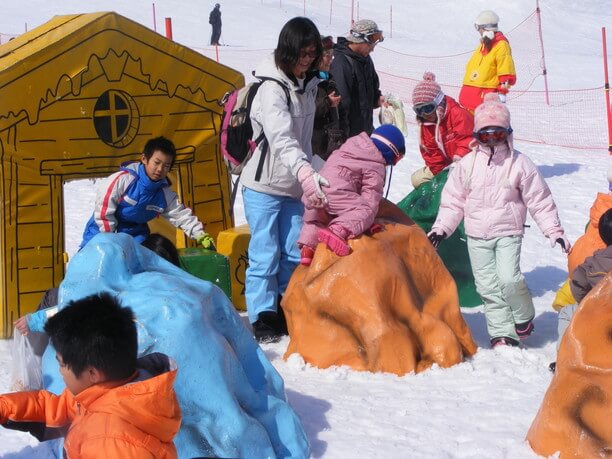 Dining at the resort!
If you plan on dining at the Annupuri Kokusai ski resort we have two recommendations.

First there is the "Nook Annupuri." It is great for snacks, noodles, rice, and other light meal items. It is a great place if you are just grabbing a quick bite before hitting the slopes again.

Second there is "Niseko Northen Resort Annupri" Lunch Buffet. It has an extensive menu of more than 30 items of Japanese and Western food and deserts. This place is better suited if you want to relax and enjoy your meal in pleasant atmosphere.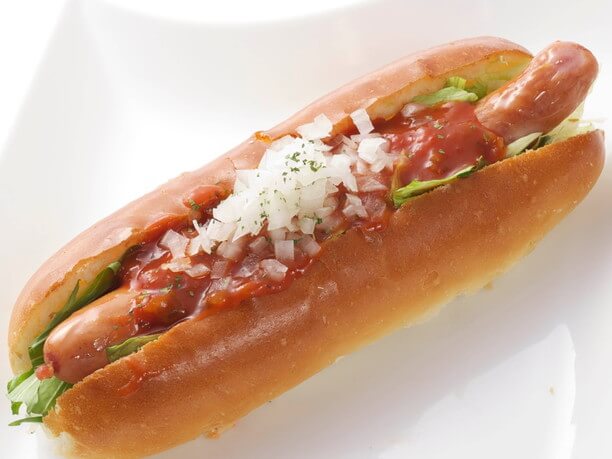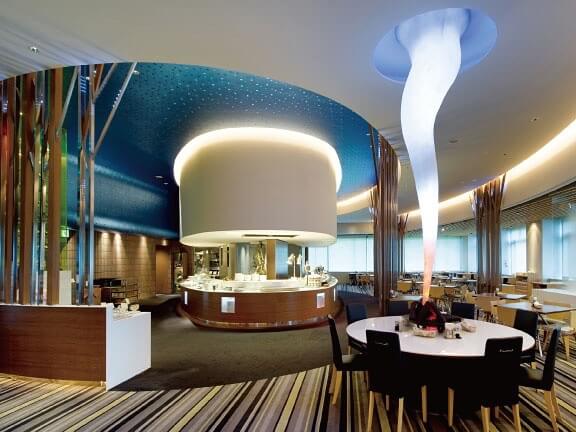 There are also two facilities where you can rent gear and clothing. Even if you came empty handed you can rent everything you need to enjoy some skiing and snowboarding fun! (gear rental set is 5 hours for 3800 Yen, clothes set is 5 hours for 3,000 yen).
Enjoy other areas!
You can buy a Niesko Annupuri ticket or an all-mountain lift ticket. The all-mountain ticket gives you access to the four areas to ski. It is recommended for those who want to ski more than one area. You can also take the jumbo No. 4 lift to the top. The trees disappear near the summit and the atmosphere seems almost otherworldly. The lift may be closed to certain areas near the summit during high winds. If the lifts are closed you can ride the "United shuttle." It is a bus service linking Kutchan City (倶知安市) Niseko's four mountain areas. If you have an all-mountain lift ticket you can move around to other areas for free. The shuttle operates every day during the season and anyone can use it. Please check the timetable information in advance. The Niseko Annupuri Kokusai ski resort has only limited food and beverage outlets and accommodations, so it is a good idea to use the United shuttle and explore other areas.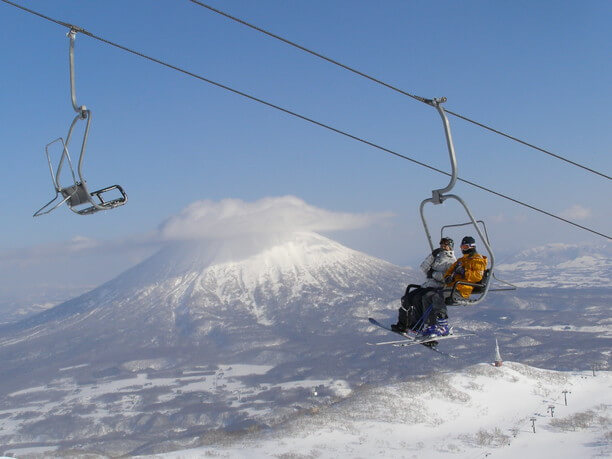 Smart tip
If you're from Sapporo or Shitose use a Bus Pack for the best deals! (Round-trip bus fee + Annupuri 8-hour lift ticket: 4700 yen). (Round-trip bus fee + Niseko all mountain 8-hour lift ticket: 5800 yen).
If driving, packed lunches are recommended. You can also purchase the "Lunch Pack" (Annupuri 5 hour lift ticket +800 yen food or shopping voucher + Onsen hots springs discount tickets for 4200 Yen. An all Hot Springs ticket gets you into all 4 hot springs facilities for 420 Yen!
Surrounding the Annupuri area there are many gourmet shops off the beaten path. For example; "del sole" pizza is delicious.
What's interesting
If you want to have a getaway from your busy schedule visiting Annupuri is recommended. With their powder snow, wide courses and the great atmosphere it will be a pleasant and memorable
Niseko Annupuri Kokusai ski resort
Spot name(Ja)

ニセコアンヌプリ国際スキー場
Address

485 Niseko Niseko-Cho abuta-gun Hokkaido
Address(Ja)

北海道虻田郡ニセコ町字ニセコ485
Telephone

0136-58-2080
Price

Lift one day 5000 Yen ~
Open

Usual business hours in 8:30a.m. to 4:30p.m.
Hanazono 4:30p.m. to 8:30p.m.
Close

None during the season (remember ticket sales will vary depending on snow conditions)
Parking lot

yes
Note