Enjoy the adult resort atmosphere at Niseko Village ski area in Hokkaido!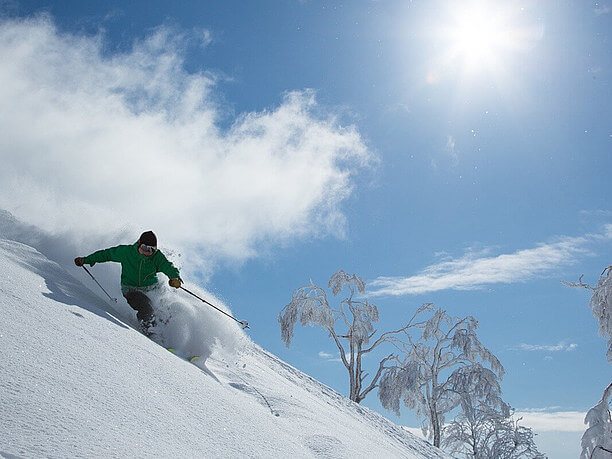 Niseko village ski resort (ニセコビレッジスキーリゾート) is a popular adult ski area in Hokkaido. Its two main slopes, "Niseko Grand Hirafu" and "Niseko Annupuri International" are open, sophisticated and very impressive.
With courses structured, you can easily flow from one area to another, you can enjoy one of the largest stretches of powder snow in Japan.
You can soak in the hot springs right after your powder snow adventure, since several of the courses have direct access to the hotel.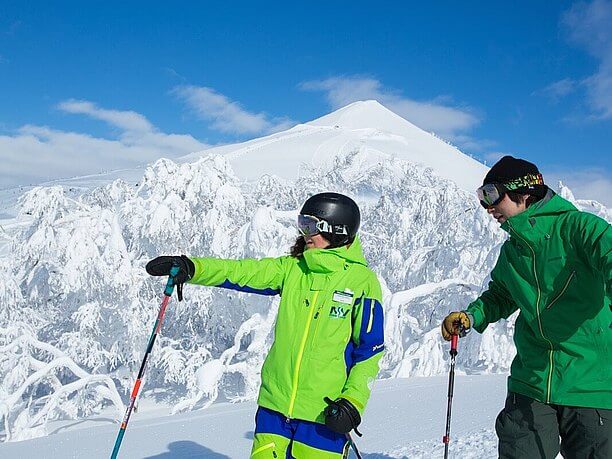 Ski Resort shops have just about everything!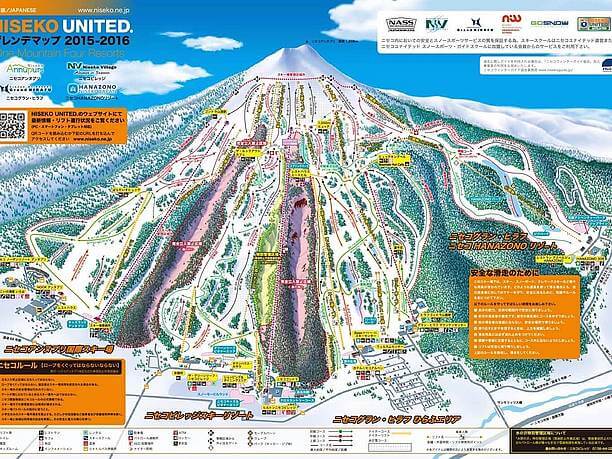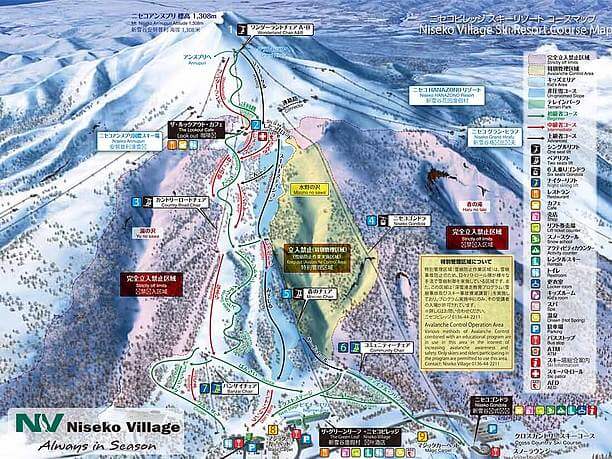 There are four vast ski areas on mount Annupuri (4,300 feet), collectively referred to as "Niseko." This area is located in in the middle of the Hirafu and Annupuri area.

Up to 2007, this place was known under the name of "Niseko Higashiyama Ski Resort" and the local people still simply call it "Higashiyama".

Also, the Niseko Village resort is simply referred to as "the resort."

With its ski hotel, spa, dining, and shopping areas it is able to provide everything you need in one place. As a result, it is a very popular ski destination that is enjoyed by single adults as well as entire families.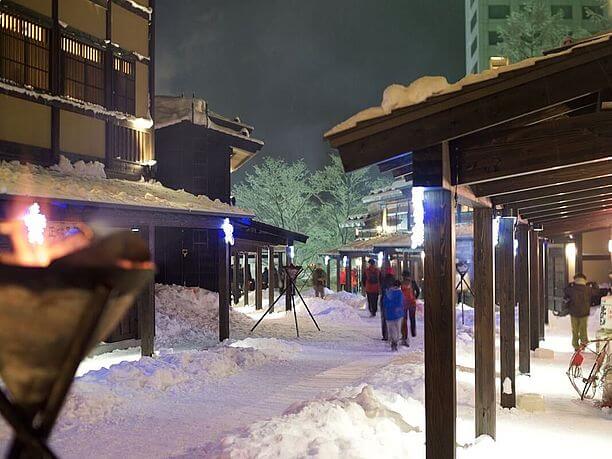 The courses have unique names like Namara and Dabesa!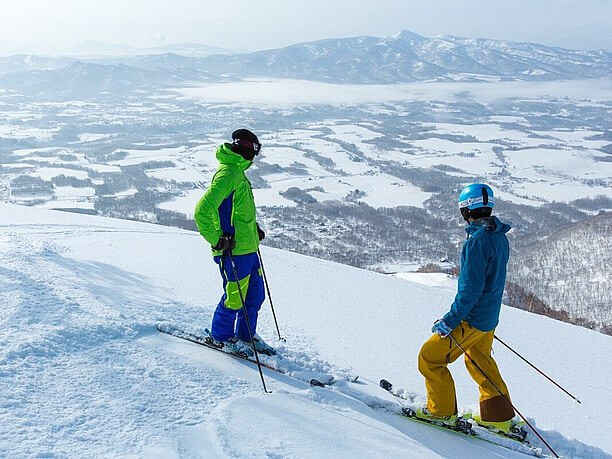 A lot of The Village ski runs have unique names such as "Joppin " (which means key in the local dialect). They give them usual names so you will remember them more easily.
You can ski from Namara to Dabasoar!
If you like powder, you should try the specialty courses: "superstition, potatoes, and miso soup." Together they are more than 1.3 miles in length and are a rare treat in the country.

If you prefer to take your time and "skate" down the slope. taking the course "enchantment" is recommended. This outstanding course slopes gently through a virgin forest.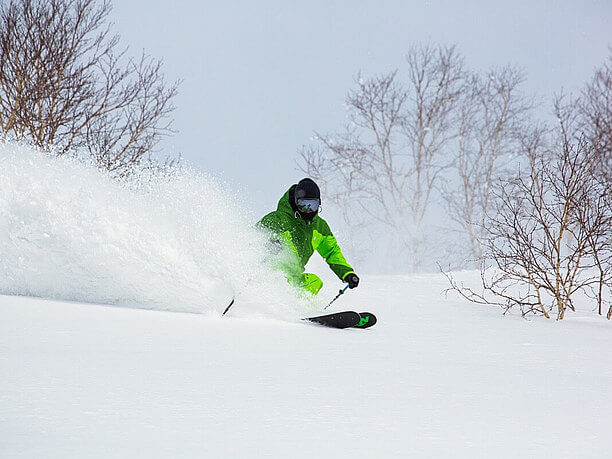 There is an unusual gondola to the Summit!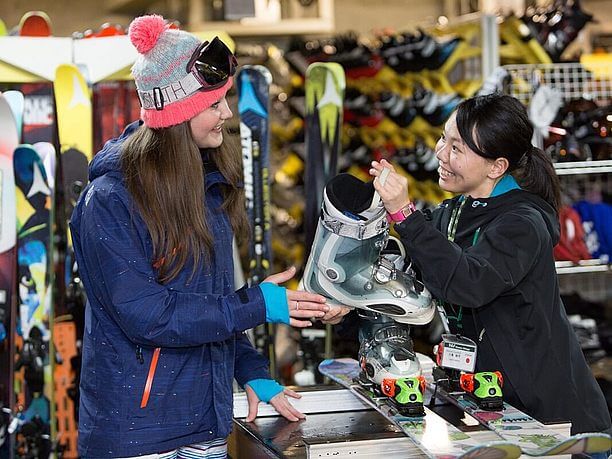 Lift tickets are divided into two types. With the "Niseko village lift ticket," you can ride only in the village area. With the "see all-mountain lift ticket" you can access lifts for all four areas.

Excellent rentals are also available. For 10000 You can rent skis, boots, clothing, and accessories.
There are schools for beginners to make sure everyone is safe.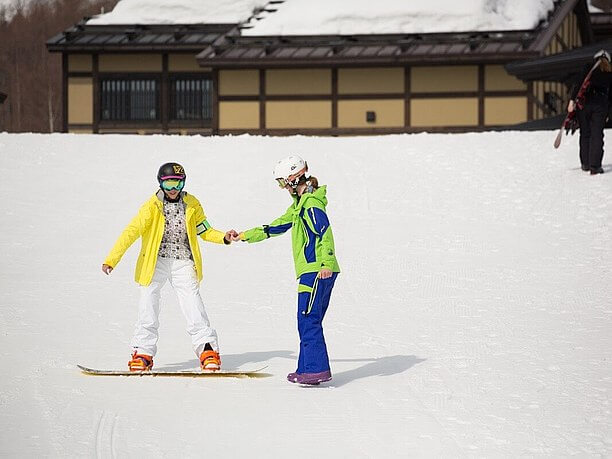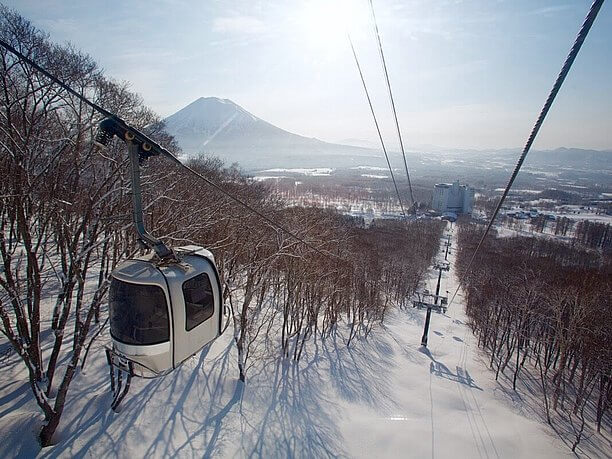 The Village Gondola is very unique.
Normally you ride in a gondola facing forward. But the Village gondola has its doors on the front and back, Passengers sit back to back in the middle and can enjoy the scenery looking out the sides.
You can enjoy yourself at the "Lookout Café" (3,300 feet above sea level).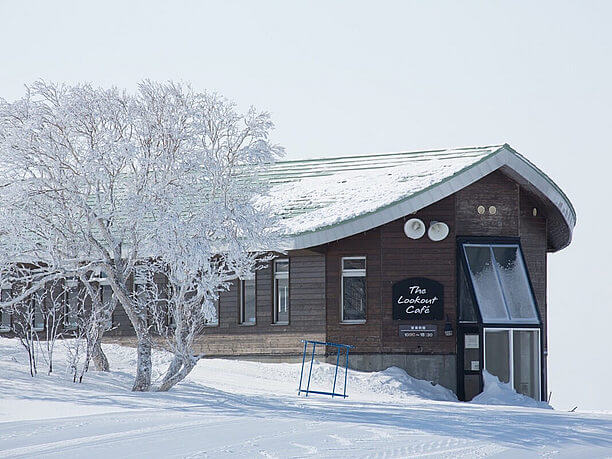 Located at the foot of the mountain near the Wonderland chair lift is "The lookout Café." It is 3,300 feet above sea level.
It is situated near the middle of the course and looks like a simple wood cabin. But when you open the door you will be pleasantly surprised by its very stylish interior.
The menu includes a wide variety noodles utilizing Hokkaido local ingredients, clam chowder, and warm drinks.

Enjoy this warm and luxurious mountain cafe 3,300 feet above sea level!
Easy to move to other areas!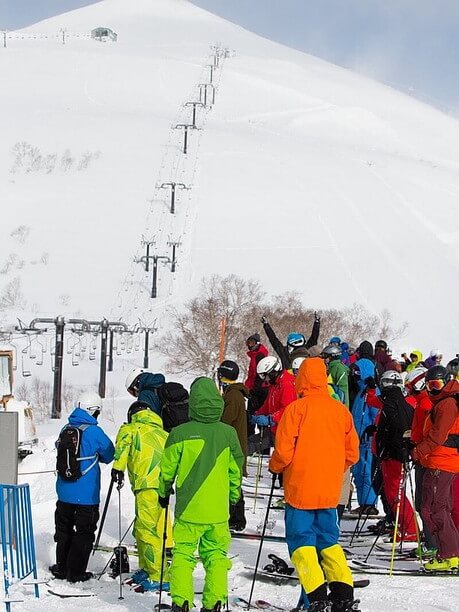 From the gondola, you can ride the "Wonderland chair lift."

If you want to go to other areas you can use the lift or the "Niseko" united shuttle. This shuttle can take you to all 4 areas. You can also reach all 4 areas by bus from Kutchan town.

During the season, they have daily service for anyone to use. If you have a mountain lift pass, you may ride free of charge.

Timetable information changes with the season, so check in advance.
Niseko is visited by a lot of people from all over the world.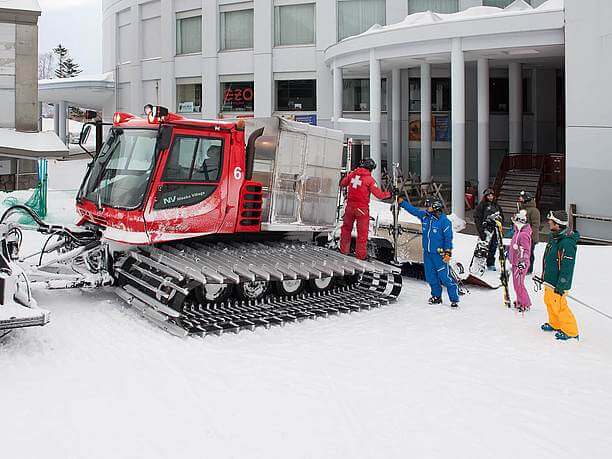 Smart tip
If you're traveling from Sapporo I recommend using a "Bus Pack" for the best deals. A Sapporo and Niseko round trip bus ticket with a resort 8-hour travel ticket is just 5800 yen. That is a 3800 Yen discount.
If you travel by car you still purchase the resort 8-hour travel ticket for the same rate but it comes with 800 yen worth of restaurant vouchers!
The bus is a comfortable way to travel to all the areas. But if you prefer you can get from one area to another via the lifts in about 20 to 30 minutes. (except Annupuri-Hirafu takes approximately 40 minutes).
Niseko village
Spot name(Ja)

ニセコビレッジ
Address

Higashiyama Niseko-cho Abuta-gun Hokkaido
Address(Ja)

北海道虻田郡ニセコ町東山温泉
Telephone

0136-44-2211
Price

Lift one day 5000 Yen ~
Open

Normal sales 8:30a.m.to 4:30p.m.
Hanazono 4:30p.m.to 8:00p.m.
Close

None during the season (remember sales period will vary depending on snow conditions)
Parking lot

Is
Note