Niseko Mountain Ski Resort is popular all over the world!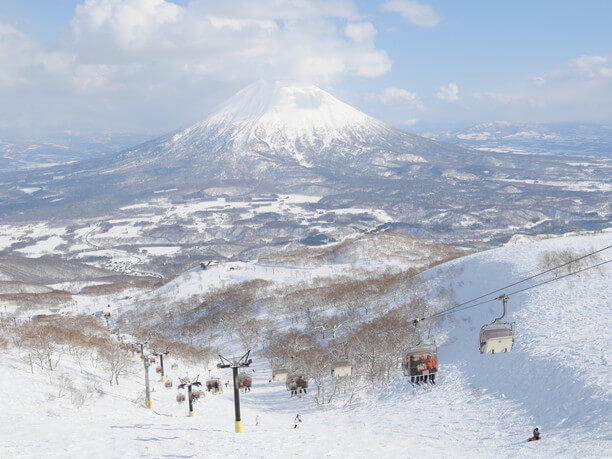 Niseko Grand Hirafu (ニセコグランヒラフ) Ski Resort is one of the area's largest ski resorts. Compared to other villages around the Annupuri mountain, Niseko is one of the busiest areas. Its' ski slopes and the surrounding area abound in lively winter play. It has some of Japan's largest and best snow slopes. With its awesome powder and superb snow conditions, it is definitely a ski resort you will enjoy! There is snowboarding, and snow tubing for the kids, boutiques to shop, a variety of accommodations and plenty of food and beverage outlets for your après skiing adventure. In addition, it is near the hot springs and with all of its overseas visitors it offers a great opportunity for a delightful cultural exchange.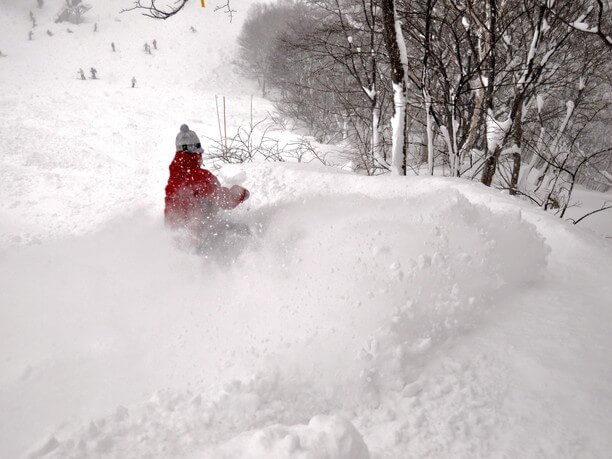 This "big ski area" attracts many foreigners!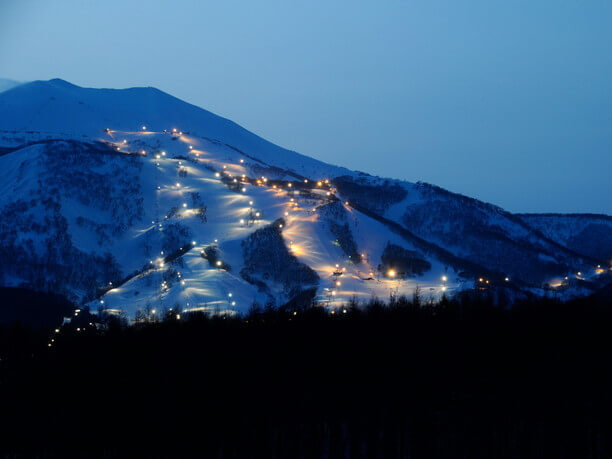 There are four vast ski areas at Niseki on Annupuri mountain (Elevation 3924 feet). They are collectively referred to as 'Niseko United." Centrally located, one of the largest is the Grand Hirafu ski area. The Grand Hirafu has runs for beginners to extreme skiers. They also have snow sports and activities that children, as well as adults can enjoy. The Hanazona area is comprised of 30 runs and 15 lifts. At the top of the lift you reach an elevation of 2,820 feet. The longest run is a whopping 3 ½ miles with a sheer slope!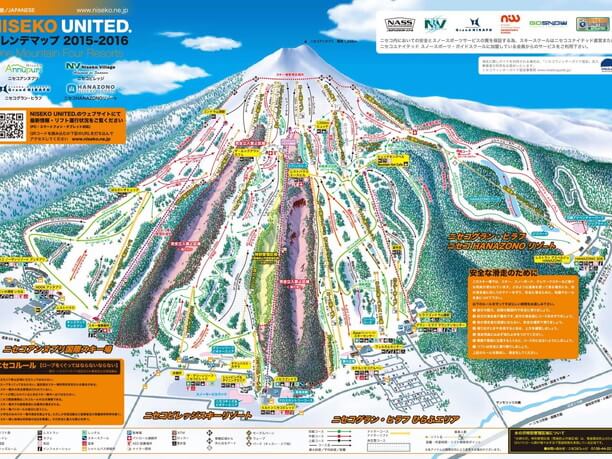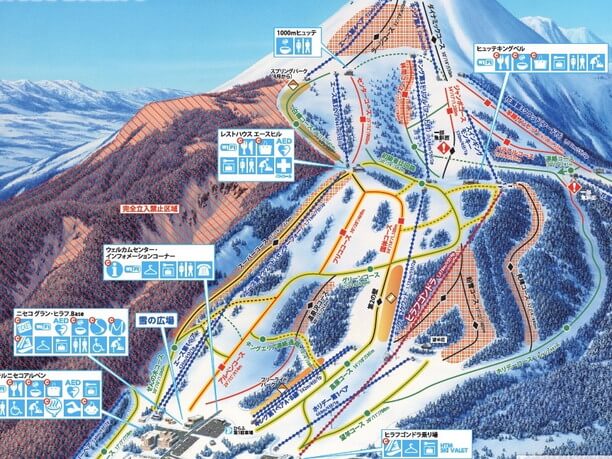 Enjoy the Grand Hirafu's "superfine" powder!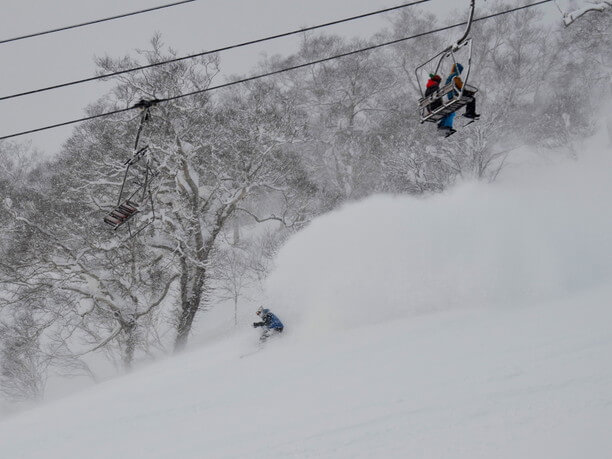 The Grand Hirafu superfine powder attracts visitors from around the world. One of the biggest attractions is their "Super Course." It has a unique terrain and varying slope with some of the best powder around. It is a real treat to hit these slopes first thing in the morning.
For people who want to skate down the slope at a more leisurely pace we recommended the Shrakaba Birch course. It is relatively empty even at peak times. The slope is gradual and allows you a great chance to enjoy the scenery while cruising down the course. There are many other runs to enjoy (all with world-class snow) so spend some exciting quality time and find your favorite course!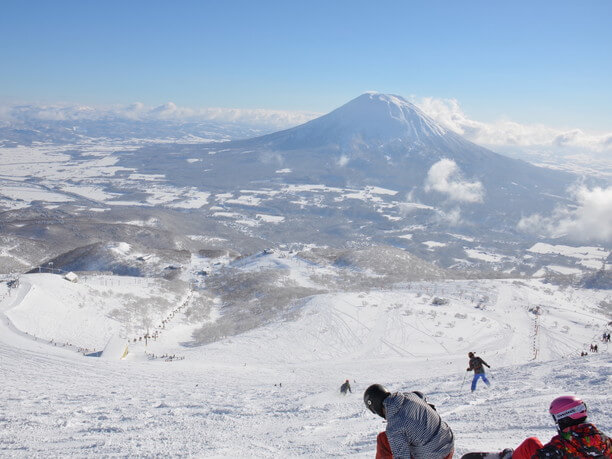 There are many lively events unique to Hirafu village, like Winter fireworks!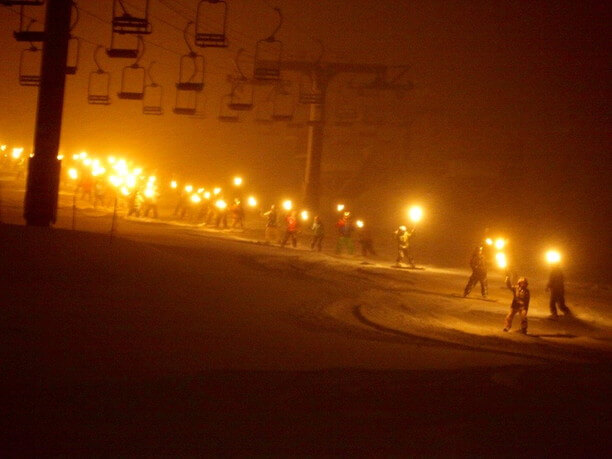 The village holds many events and competitions. One of the most popular event is the annual new year's eve "torchlight skiing." 200 people carrying torches celebrate the new year by skiing down the run while approximately 200 rounds of fireworks are set off in the sky. The "New year's Eve Countdown Celebration" begins at 11 o'clock at night, and the area becomes more crowded as the new year approaches. It is an end of the year/new year's holiday that is more like the customary New Year's Eve celebration of many of the visitors from abroad! It is possible for the tourists to be one of the participants in the torchlight skiing. It is simply a fist come-first chosen selection process. For the participants it makes for a very memorable trip.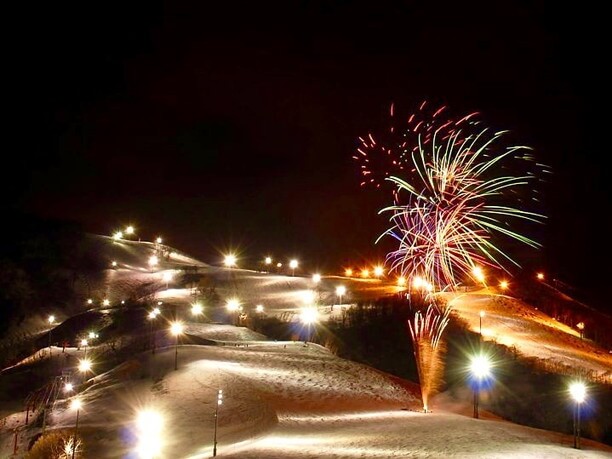 The hearty burger is nearly a foot tall!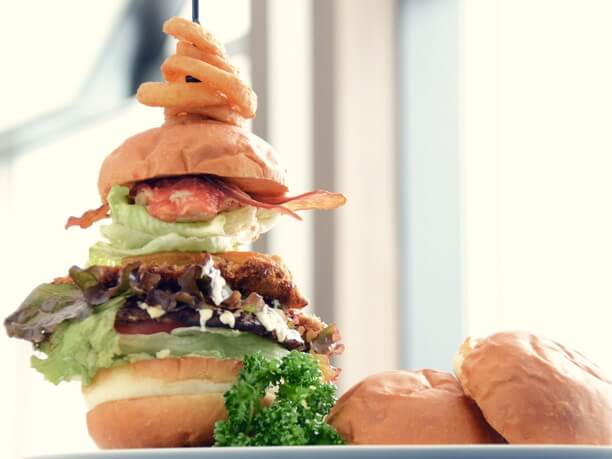 If you want to eat while at the Grand Hirafu we recommend the Tanta Ann Restaurant. It is located Inside "the mountain center." It has become famous for its Niseko free burger (3000 yen). It is a hearty burger that is 12 inches tall. It is perfect to enjoy with family and friends. They are a limited menu item (they only serve 5 each day)! In addition to the Tanta-Anne Restaurant there are lots of eateries and cafe bars to enjoy your apres-ski adventure. It is fun day and night in the village!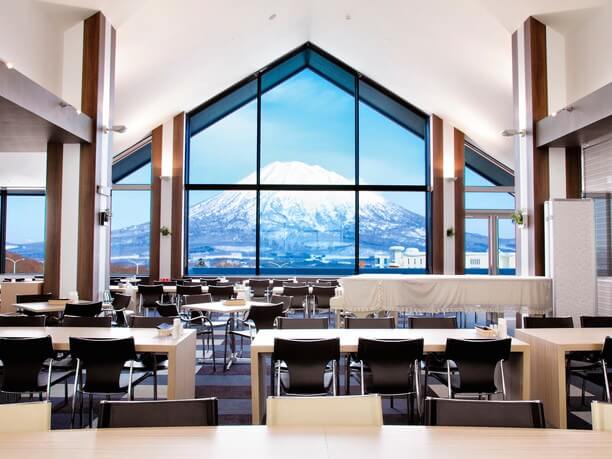 Niseko Annupuri mountain area has awesome lifts!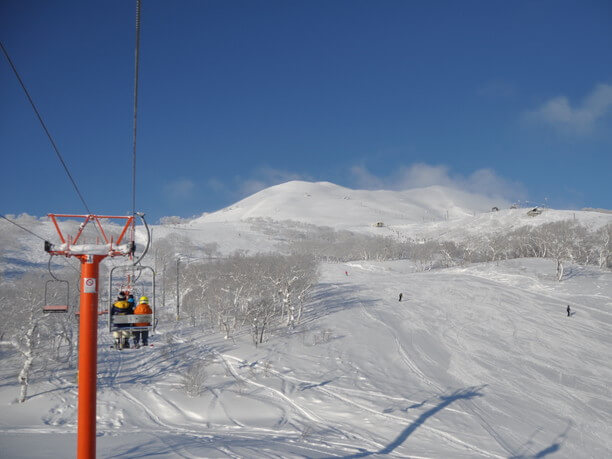 The mountain offers two types of Lift tickets. One for the Grand Hirafu Resort and one all-mountain lift ticket, which allows you to travel to all four skiing areas freely.
Grand Hirafu tickets allow you to go back and forth between to Granth and Hanazona areas. There is a 2 seater chairlift "swinging monkey" that connects the Granth and Hanazona areas. Don't get confused, make sure you get the lift that is going to where you want to be on the mountain. Lift tickets are available for 5 hours, 8 hours, or for all day.
Rental gear is also available. Even if you come empty handed you can rent everything you need to enjoy the slopes. You can rent all the necessary gear and accessories for 5 hours for 6200 yen.
There is also a great shuttle bus system!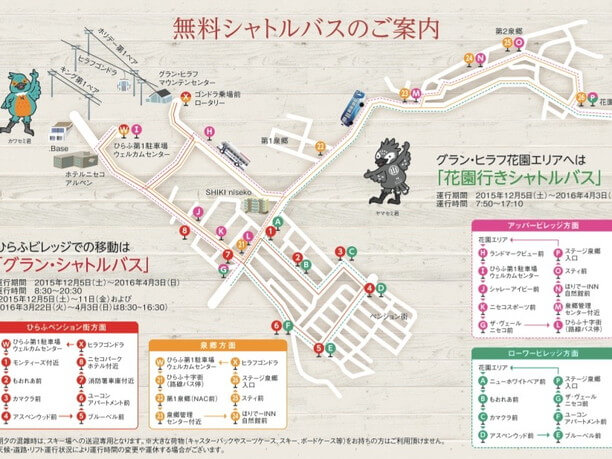 The "United shuttle" allows you to move around to different areas of the mountain. They have buses that travel tween Kutchan-cho town and all four areas of Niseko mountain. They operate every day during the season. The shuttle is free of charge if you have an all-mountain lift ticket. They also have shuttles for Hanazona and Hirafu. Check in advance and confirm the shuttles' schedule. They make it easier to travel throughout the Niseko mountain area. The "grand shuttle," that travels only to Hirafu has a bus stop near the most accommodations and will take you directly to the slopes!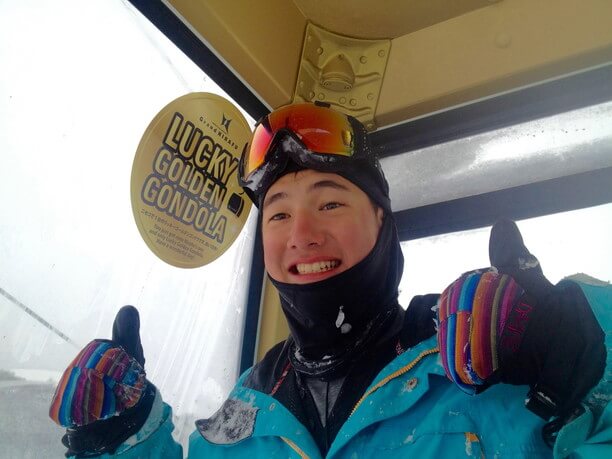 Smart tip
If you're traveling from Sapporo purchasing a "Bus Pack" will get you the best deal. Sapporo to Niseko round trip bus ticket and 8-hour universal lift ticket for 5800 yen. That is a savings of 3800 Yen off the regular price.
The "hirafazupac" Includes a Grand Hirafu 8-hour lift ticket valued at 4,700 yen, plus a food and drink or shopping ticket valued at 800 yen, all for 4500 yen. The hirafazupac is available at most convenience stores.
Be aware, the Centerfold lift and the gondola start from different parking lots, so be sure to park in the appropriate lot.
What's interesting
There is a "Lucky Golden" gondola. From the outside it looks like the other gondolas, but the Interior is a surprising solid gold! If you are lucky enough to get to ride in it, you will get an amazing photo experience. (Hint: focus on gondola No. 50).
Niseko Mountain Resort Grand Hirafu
Spot name(Ja)

ニセコマウンテンリゾートグラン・ヒラフ
Address

204 Yamada Kutchan abuta-gun Hokkaido Click the Show map
Address(Ja)

北海道虻田郡倶知安町字山田204
Telephone

0136-22-0109
Price

Lift one day 5500 Yen ~
Open

8:30-8:30 PM
* Hours vary each lift upon confirmation
Close

None during the season (remember sales period will vary depending on snow conditions)
Parking lot

Is