Playing with snow at Niseko Village! Attractions other than skiing and snowboarding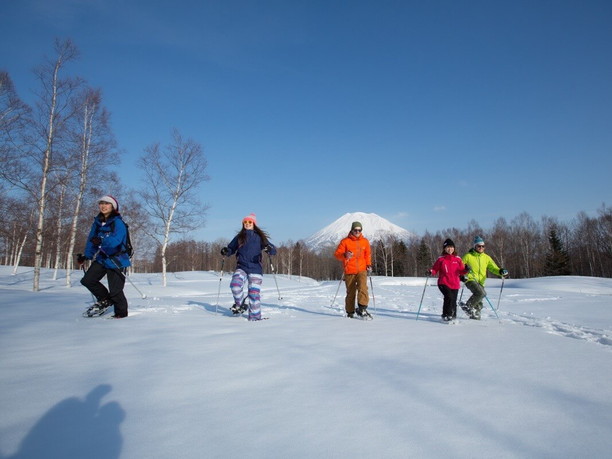 Skiing and snowboarding are not the only fun in winter.
There are plenty of activities to enjoy winter at Niseko Village Resort.

Snowshoe tour is a classic stroll in winter. A reindeer sled while the white snow fall, snowmobile running through a vast snowy field, walking a snowy field with horseback riding, etc. There are lots of attractive activities. It is convenient to have all the experiences in one place. Why don't you try experiencing playing with snow in Niseko?

Feeling like Santa Claus? Reindeer sled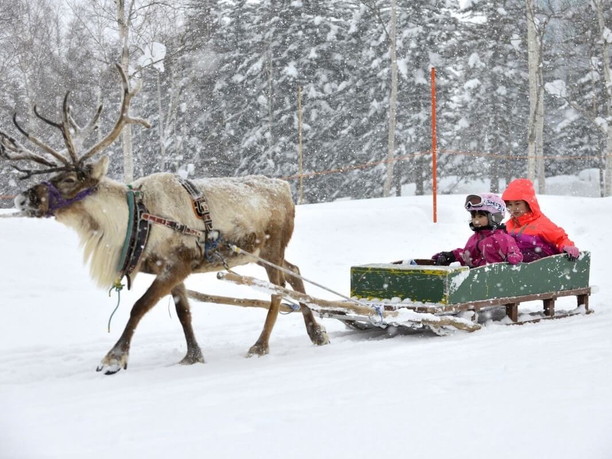 "Reindeer sled" is popular in Niseko Village in winter. It's recommended for ages three and up. You can enjoy slowly as watching the back of the reindeer while the snow falls. It feels just like Santa Claus or the heroine of a fairy tale.
Reindeer with the lovely expression and powerful horn has a good appearance in a white world. It's an experience that Hokkaido people who are familiar with sled cannot experience too much. "Reindeer sled" is unusual among various activities in the Niseko area. Please have a try!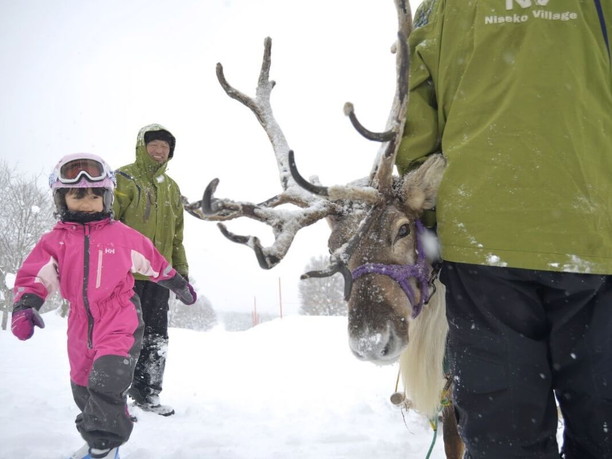 "horseback riding in winter" on the snowy field elegantly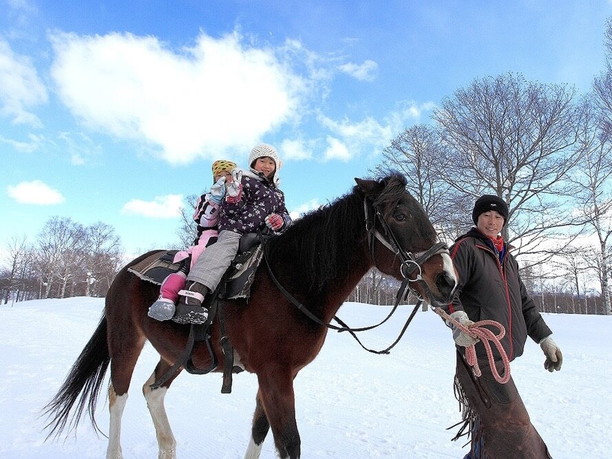 Niseko's horseback riding is a popular activity, but it's not only in spring or summer. You can experience horseback riding even in winter in Niseko Village. The snowy field from the horse's back is wonderful. Since the staff takes a rein and walks slowly, it's recommended for ages four and up. It's a wonderful way to enjoy the scenery from the horse above after enjoying the skiing.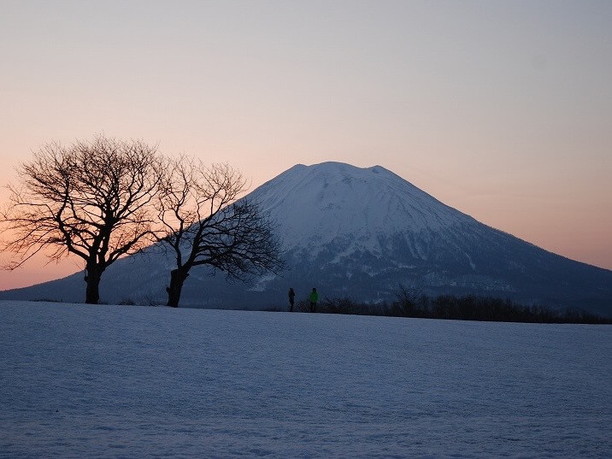 Take a walk around the sparkling snowy field!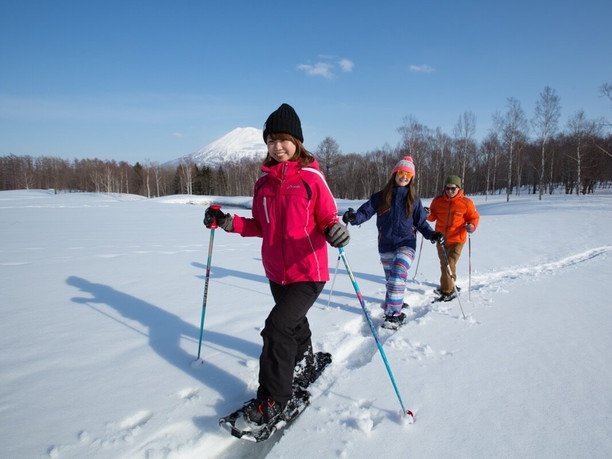 "Snowshoe Tour" is recommended for those who wish to walk around the snowy field with their own feet. "Snowshoe" is a Western style tool to walk without filling the snow. The tour can be participated by reservation up to the day before. Of course, the snowshoes, boots, and pole rental are included in the price.

They go on an adventure for about an hour and a half in a clean snowy field where people will not walk usually. On a snowy day, it's so quiet and only the sound of the snow will come to be heard. On a sunny day, the beautiful scenery spreading glittery spread in front. You may be able to meet wild animals if you are lucky.

Cross-country skiing is recommended for those who want to experience skiing. It's a so-called "walking skiing" so you can feel free to experience it. There is an exclusive course of about one-kilo meters permanently. You can enjoy at your own pace after renting gear.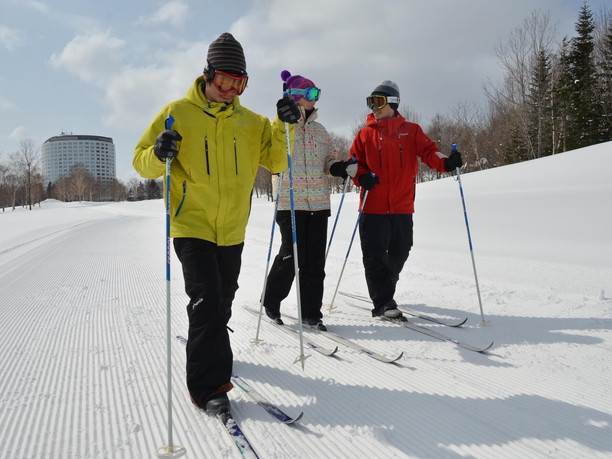 A thrilling point! Snow rafting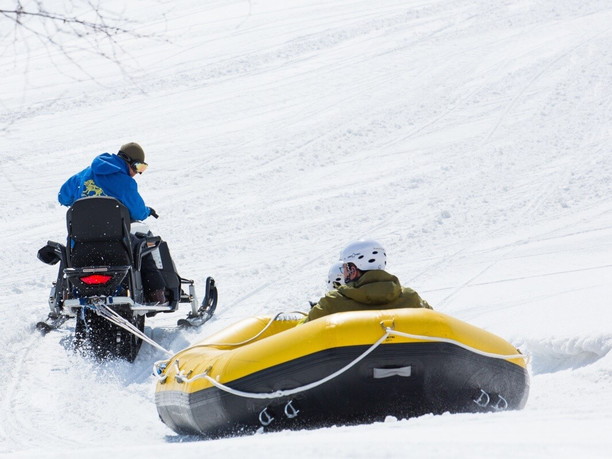 There is also a perfect activity for those wanting stimulation and thrills.
In "Snow rafting", we ride on a rubber boat for river transport drawn by staff's driving snowmobile, and drive through the snowy ground.

"Snowmobile adventure" is recommended for those who want to run through the snowy field by themselves. It can be used to suit your taste as it has one-seater and two-seater. In the case of a two-seater, the rear rider needs to grab the front driver while running.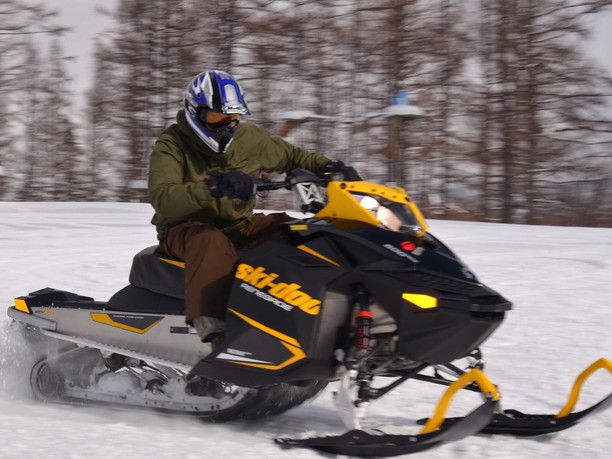 Like this, it's the Niseko Village's charm point that you can enjoy various activities according to your taste within one resort.
This time was an introduction of winter activities, but there are plenty of summer activities in summer! You can enjoy the variety of nature experiences.
Smart tip
Let's take a memorial photograph after reindeer sledding and horseback riding. Pass the camera to the staff. Please do not forget the camera!
You can rent warm clothes or wear if you don't have them. Ask staff before activity. Adult:3500 yen child: 2900 yen
On a sunny day, you can see Mt. Yotei. It's so beautiful. In the evening on a sunny day, the pure white mountains are lit by the setting sun and became pink. It's called "Pink Yotei". It's lucky if you can see it!
What's interesting
It's a nice opportunity to pay attention to "the snow" itself when playing in the snow. As scooping the new snow with your hands and looking at it, you can see the crystal of snow. Shapes of crystals are completely different from day to day. What kind of crystal can you meet?
Niseko Village
Spot name(Ja)

ニセコビレッジ
Address

Higashiyama Onsen, Niseko-Town, Abuta-Gun, Hokkaido Skiing ground
Address(Ja)

北海道虻田郡ニセコ町東山温泉
Telephone

0136-44-2211
Price

"Reindeer sled": 13 years old and over: 3000 yen for one person, 12 years old and under: 2000 yen for one person
"Horseback riding": 2500 yen for one person seat, 3000 yen for two person seats
"Snowshoe tour": 4000 yen for one person ※Reservation is required until 5 pm the day before.
"Cross-country skiing": 3500 yen for one person
"Snow rafting": 13 years old and over: 3000 yen for one person, 12 years old and under: 2000 yen for one person
"Snowmobile": 15000 yen for one seat, 20000 yen for two-seater
Open

It depends on each activity. Need to be confirmed.
Close

It depends on each activity. Need to be confirmed.
Parking lot

Available
Note

HP : http://www.niseko-village.com/ja/winter/other_activity.html
※Prices vary depending on the season. For more details, please check the official website.