Peacepiece is a retro cafe along Hachimanzaka hill!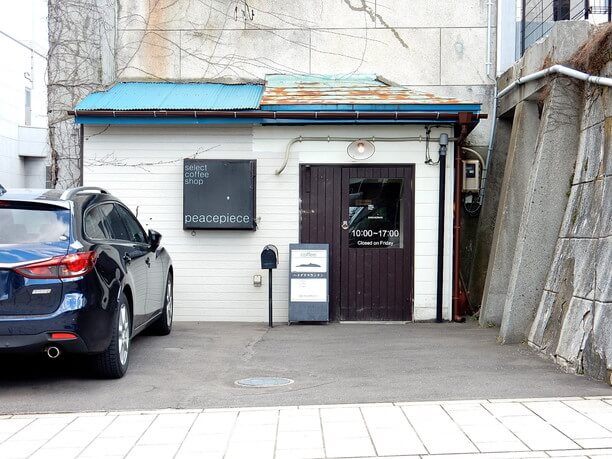 Hachimanzaka is a hill you will want to visit in Japan. And peacepiece is a cafe that is hidden behind this slope, which is becoming a sightseeing spot.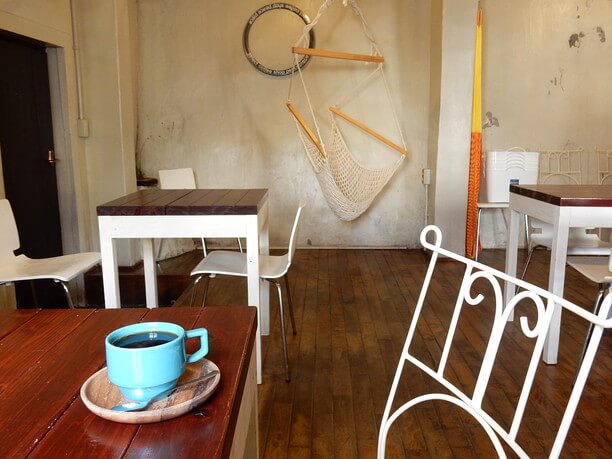 The shop which is located in a building built in the late Taisho era is neat, retro and stylish. It is a great place to taste roasted coffee slowly while taking a break from walking along the hill.

A clean, simple, cozy retro café!
The western area of Hakodate represented by Motomachi is an area of where historic buildings line up. Peacepiece is a small cafe quietly standing in the corner of this western district.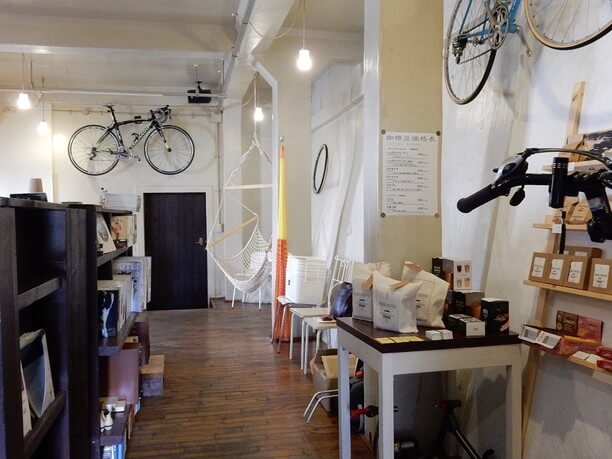 Beyond the wooden door, there is a simple, warm, cozy space awaiting.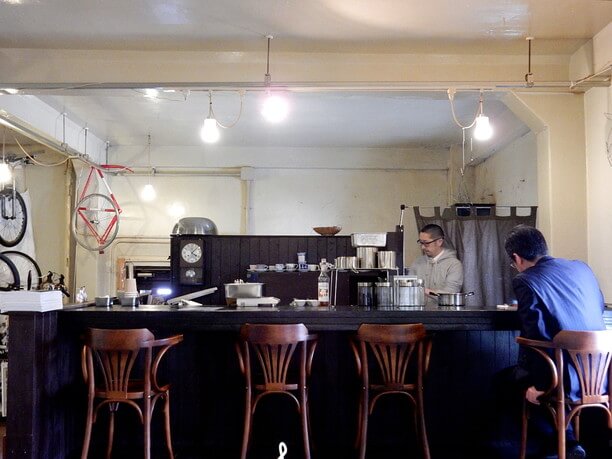 The building was built as a financial institution in 1923. At one time, it was also active as a branch of the Hokkaido mutual bank Hakodate which is the predecessor of the major financial institution in the province, the North Pacific Bank. The owner, Takehiro Oshio (尾塩武弘)refurbished and revived this space himself, turning it into a fancy cafe with a simple design using reinforced concrete.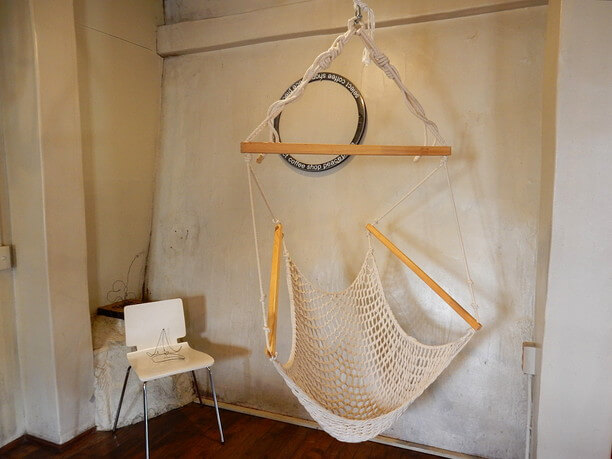 It is a breath of relief being wrapped in the scent of home roasted coffee!
You will definitely enjoy this wonderful space where you can taste the coffee that Mr. Oshio roasts. The main items are the 2 original blends named after the Hakodate Mountains.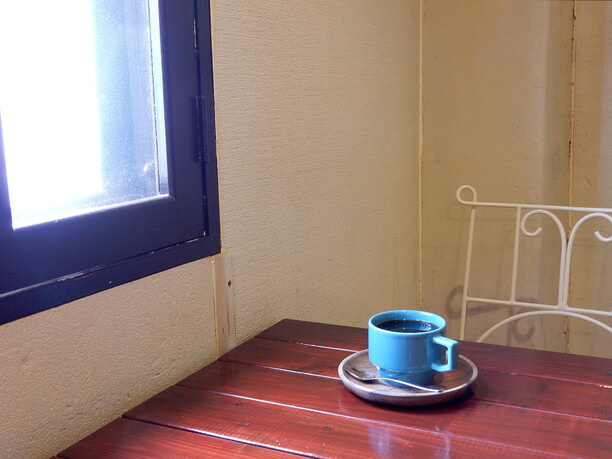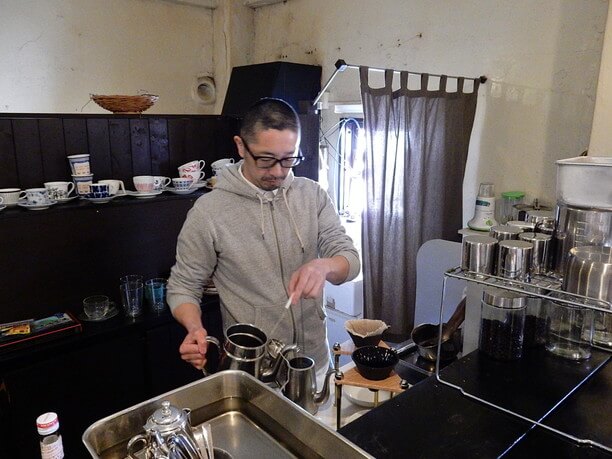 Mr. Oshio says, "The taste changes due to a subtle combination where the coffee is roasted." He insists the taste of the beans changes subtly depending on the production area and year of collection. He chooses the coffee to brew based upon his taste sampling and he will adjust the combination and roasting of the beans, to create a rich flavorful taste.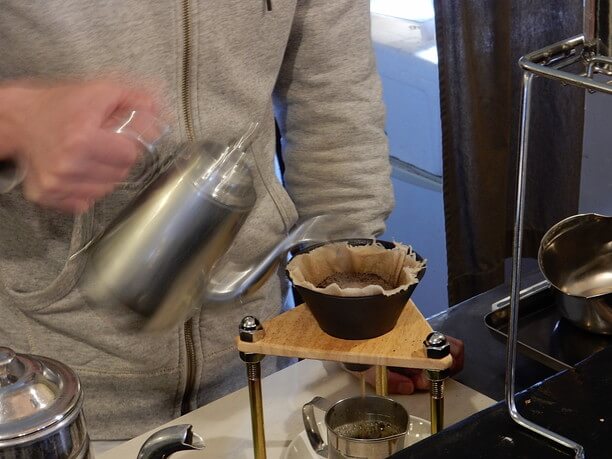 Since he brews a fresh cup with every order, the smell of coffee drifts softly in the store, and creates a relaxing atmosphere.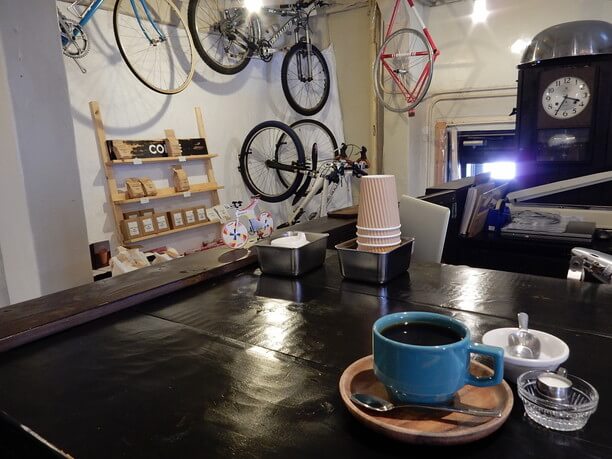 The most popular is Jacodate mountain deep roasting (600 yen). It has a rich and pleasant bitterness, and you can enjoy its refreshing aftertaste. There are also other menus items that you can enjoy with different coffee tastes made with beans from Ethiopia and Guatemala.
You will feel welcome in this shining, simple space!
Mr. Oshio thinks that it is important to take your time and enjoy your cup of coffee without a lot of distractions. For that reason, he created an interior that is simple, calm and comforting.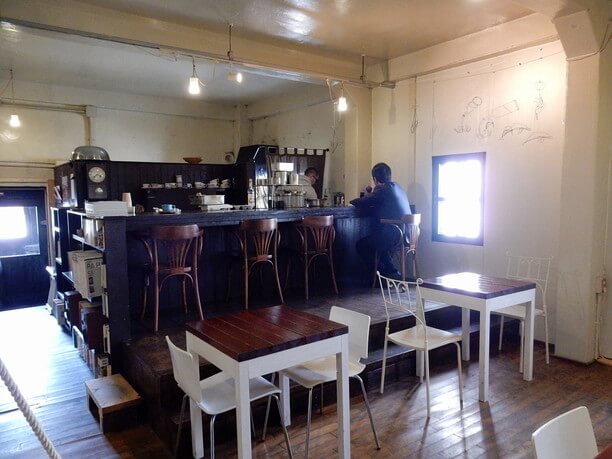 In addition to handmade wooden counters, the shop has tables and chairs that make you feel comfortable with the warmth of the wood.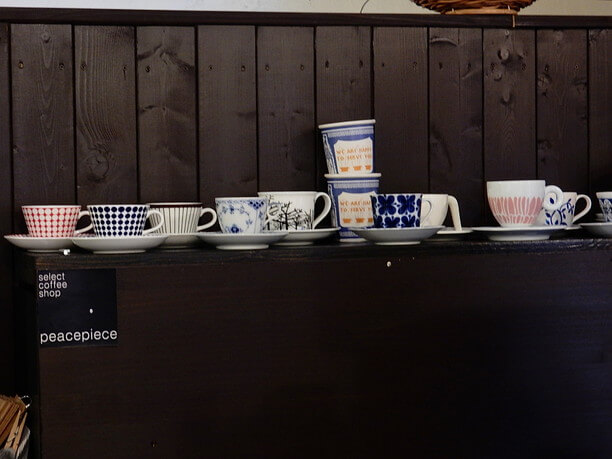 Their cups match the atmosphere of this retro cafe. The cups are Hasami cups. These are modern design popular ceramics from Northern Europe. They are a simple but neat design, that makes the coffee even more enjoyable to drink.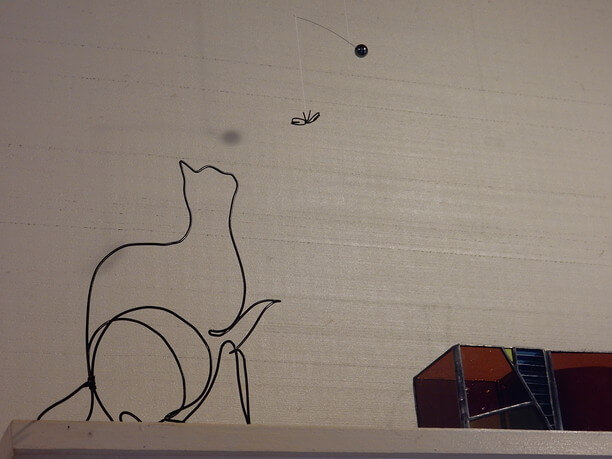 The shop is decorated with matching handmade wire objects! These works that model animals and plants are either placed on the shelves or suspended from the ceiling. They drop a soft shadow on the white walls, and decorate the store in a simple motif.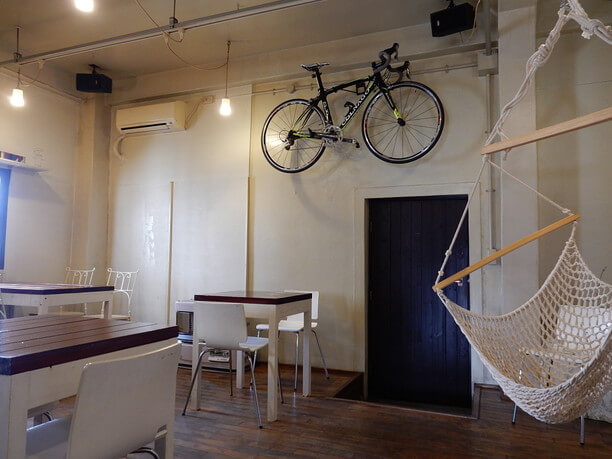 They also use road bikes to provide interior accents.
Enjoy touring Motomachi by walking with coffee to go!
This cafe stands in the middle of Hachimanzaka which is also a sightseeing spot in the Motomachi area. This is an area where churches and other historical buildings are lined up heading to the top of the slope. If you go down the slope, you will connect to the bay area where the Kanamori red brick warehouse is located.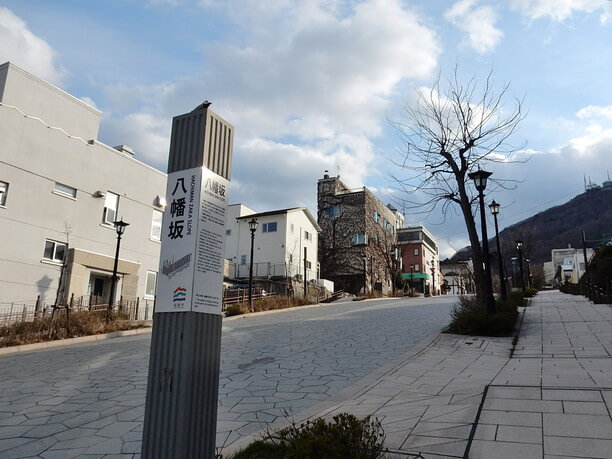 While walking around the city, It is a great place to stop for a coffee break. They even have coffee to go for 400 yen per cup, so you can enjoy a wonderful walk in the city with the taste and aroma of their coffee.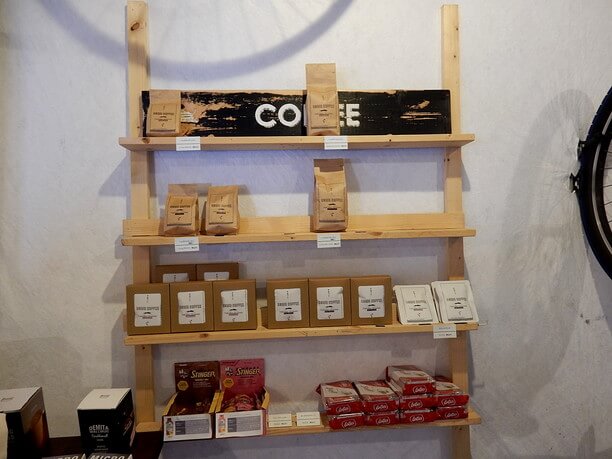 They also have beans you can purchase as a souvenir to enjoy at home.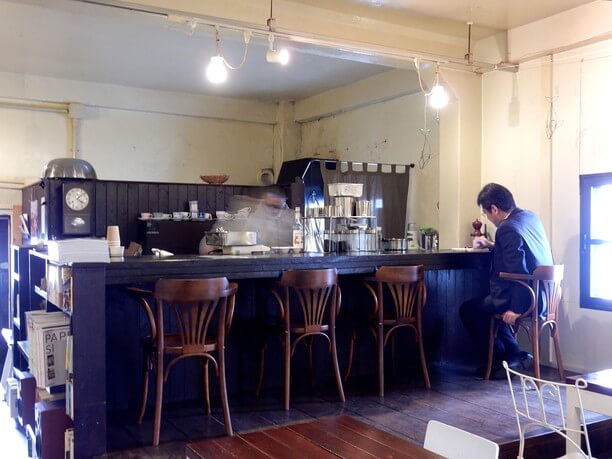 This shop, located in a tasteful building with a history of nearly 100 years, has a real commitment to coffee. It is definitely worth your time to visit peacepiece and experience one of their cups of coffee!
Smart tip
It is in the middle of Hachimanzaka which is also a sightseeing spot. With easy access to the chapel of Motomachi and Kanamori red brick warehouse is in a great location.
Coffee is the main attraction, but they also sell snacks such as sandwiches that are prepared for lunch.
The menu is limited, but they also have sweets available that go perfectly with their coffee.
What's interesting
Peacepiece is located facing Hacihmanzaka, but it is in a place a bit set back from the road. Inside the shop is a comfortable space where you can relax and forget about time.
Peacepiece (select coffee shop peacepiece)
Spot name(Ja)

ピースピース(select coffee shop peacepiece)
Address

18-12 Suehiro-cho Hakodate-city Hokkaido
Address(Ja)

北海道函館市末広町18-12
Telephone

0138-22-5500
Price

600 yen - 1,000 yen
Open

Noon to 5:00 p.m.
Close

Friday
Parking lot

Yes (2 units)
Note