Experience a touch of Nikka Whiskey at their Yoichi distillery.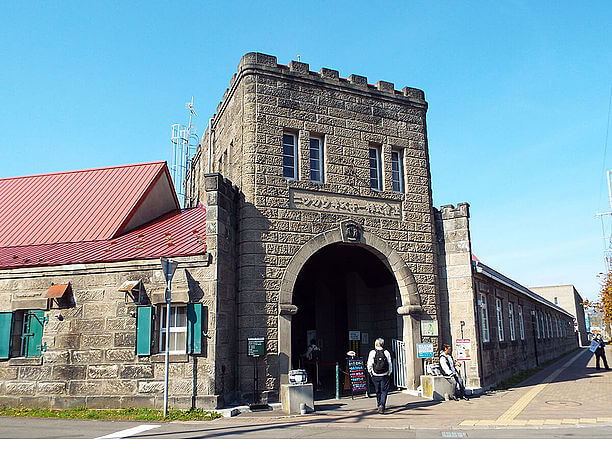 Free factory tours are available at the nationally famous Nikka Yoichi distillery on the island of Hokkaido. This factory has over 460,000 visitors per year and was named in 2014 by TripAdvisor as the No. 1 factory tour in Japan.
Its popularity was further increased by the TV drama "Massan" (マッサン) that told the story of this distillery.

It is a really big space and in their tour, you can learn how they make their whiskey.

It is worth it to come more than once because they change the appearance of the factory with the seasons.

Get a feel for the history of this whiskey distillery!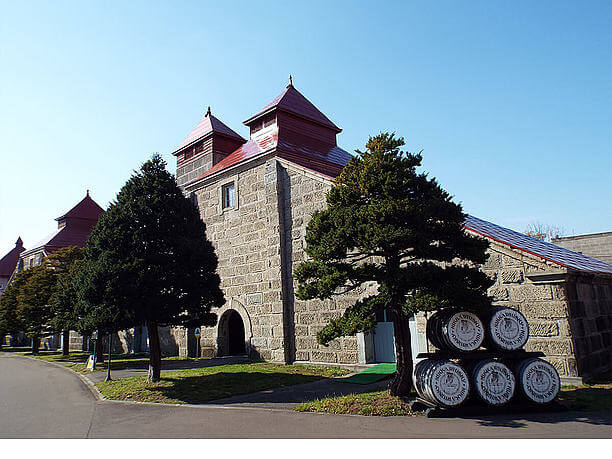 Taketsuru (the founder) (竹鶴) decided to study abroad to experience Scotland's (スコットランド) whiskey making to prepare him to make excellent whiskey in Japan.
Upon his return, he set out to find land suitable for whiskey making, and on this ground, he built the Nikka Yoichi distillery on the island of Hokkaido.
In the beginning (before whiskey sales were very profitable), he started with apple juice sales utilizing the large supply of locally grown apples.
His original company was named "Japan Fruit Juice Co., Ltd..
In 1940, they began selling his Nikka brand whiskey and changed the name of his factory to the Nikka Yoichi Distillery.
He persisted through many troubles with his beloved wife Rita (リタ夫人) and created what many consider the holy place of whiskey production in Japan.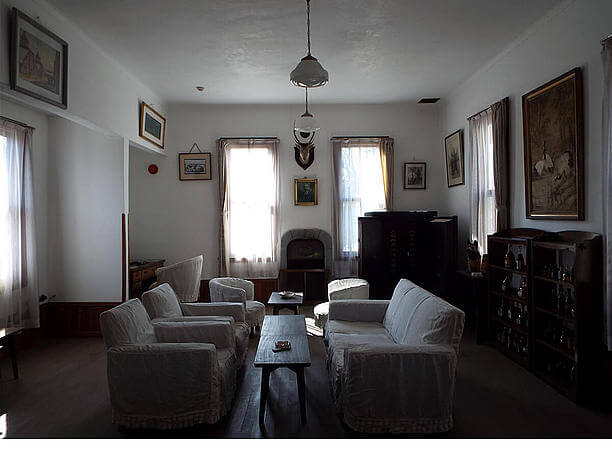 The main building was used as their office and home!
When you visit here, you can really get a sense of this historical place.
Free guided tours are available of the whiskey production facilities!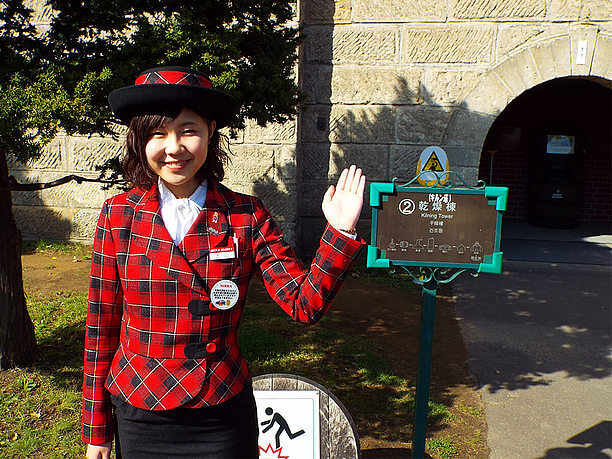 The Yoichi distillery offers free tours, but advance reservations are recommended!

The Tour guide provides a description of the distillation process along with information about the Taketsuru couple's experiences.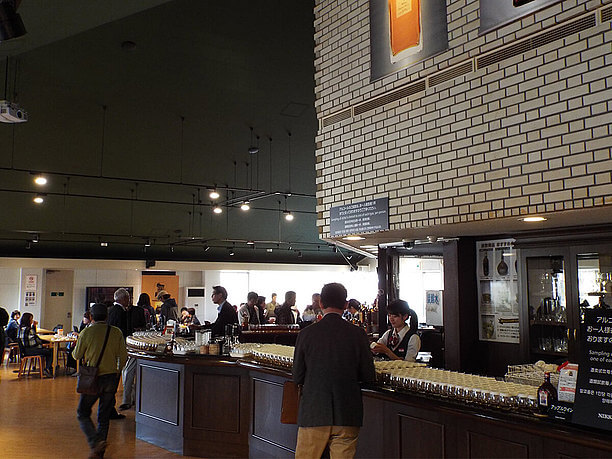 One of the most popular parts of the tour is the whiskey tasting!
Here they teach you the formula for serving a delicious glass of whiskey. One part whiskey, 2 parts water, and 3 parts ice, followed by stirring 21 times.
There is oolong tea or apple juice available for minors and others who do not drink alcohol.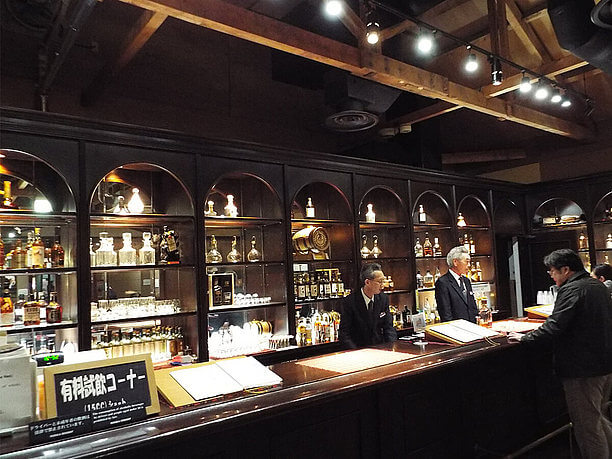 If you want more than the free samples, you can proceed to Whiskey Museum where they have a bar that you can purchase more to drink while talking to their knowledgeable staff.
It can be difficult to choose which products to buy!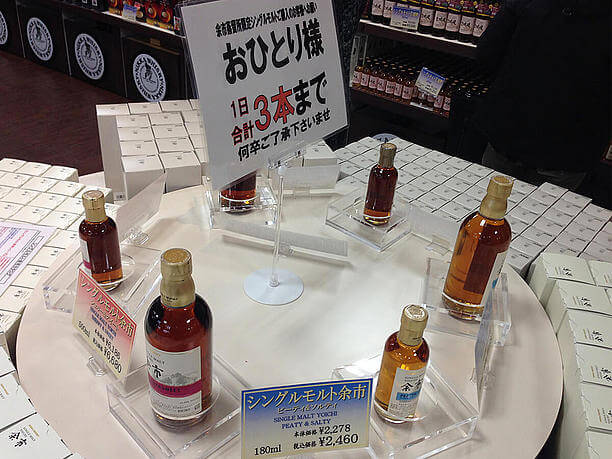 Next to the Nikka Center is the "Northland" shop where you can buy original items that can only be bought here, including limited edition whiskey.

There is plenty of single malt whiskey available so take your time and check out their supply and find the one that suits your taste.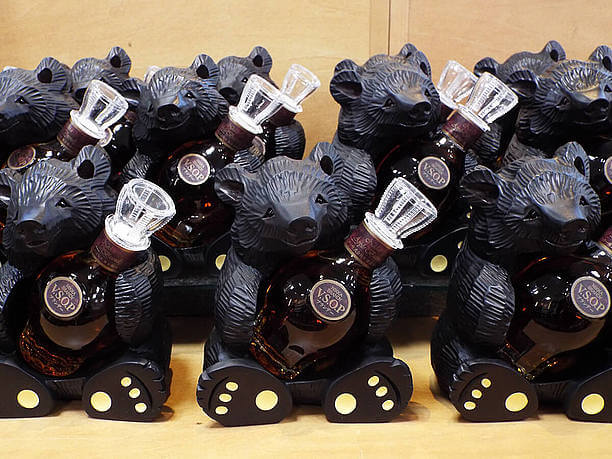 Very popular are the small bottles of whiskey with the cute wood carved bears. They make a good souvenir to remind you of your trip.

Another popular and unusual souvenir is the whiskey-flavored chocolate hearts. They make a sweet and delicious reminder of your visit.
Using local apples to make curry!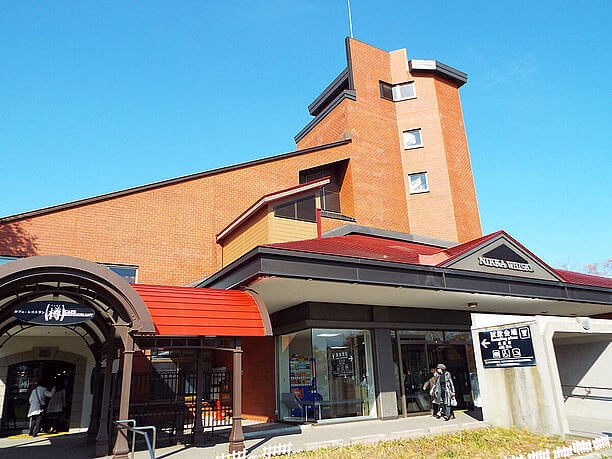 Also located at the Nikka factory is the Taru (たる) restaurant!

One of the most popular menu items is the "spicy apple curry." It is a curry with the flavor of home-grown apples, apple wine and vegetables.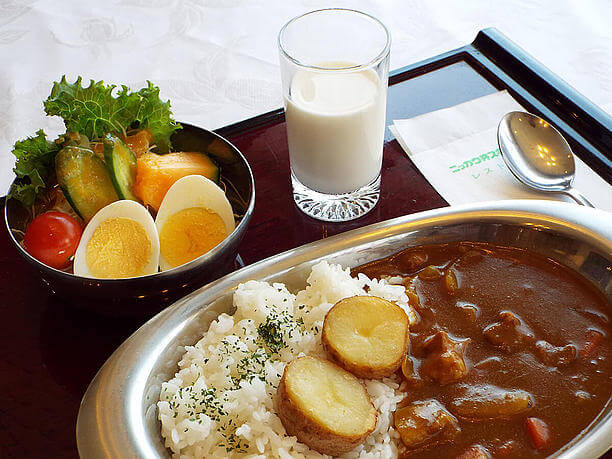 Served with hard boiled eggs, salad, and milk, it is very popular!
This particular curry was selected by the Navy for dinner on its ships. Under the supervision of the Yoichi Defense Force they developed a special spill-resistant version using potatoes, carrots, onions and meat.
The restaurant serves its curry in silver tableware to give the feeling of a life in the Navy.
Also, you can try the very popular boiled egg curry.
Smart tip
The free guided tour goes from 9:00a.m. The tour last about 50 minutes (with tasting add another 20 minutes). Don't forget your reservation!
Many people enjoy paying for additional whiskey at the stylish counter bar.
The apple curry is spicy and fruity. It makes you realize this a company that is rooted in the region and values using local products.
What's interesting
There are many places on the grounds that are very picturesque. Many take commemorative photos in front of a whiskey barrel. But take your time and find your favorite spot for your photos!
Hokkaido Yoichi distillery.
Spot name(Ja)

ニッカウヰスキー北海道工場余市蒸溜所
Address

7-6 Kurokawa-cho Yoichi-cho yoichi-gun
Address(Ja)

北海道余市郡余市町黒川町7-6
Telephone

0135-23-3131
Price

Free
Open

9:00a.m. to 5:00p.m.
Close

Open daily all year round (except 12/25 ~ 1/7)
Parking lot

yes
Nikka CentreTaru restaurant
Spot name(Ja)

ニッカ会館レストラン 樽
Address

7-6 Kurokawa-cho Yoichi-cho yoichi-gun
Address(Ja)

北海道余市郡余市町黒川町7-6
Telephone

0135-23-3131
Price

¥ 1000 ~ 2000 yen
Open

11:00a.m. to 4:00p.m. (Last order 3:30p.m.)
Close

Open daily all year round (except 12/25 ~ 1/7)
* Due to the events it may be temporarily closed.