Enjoy the gorgeous winter lights at the Sapporo factory.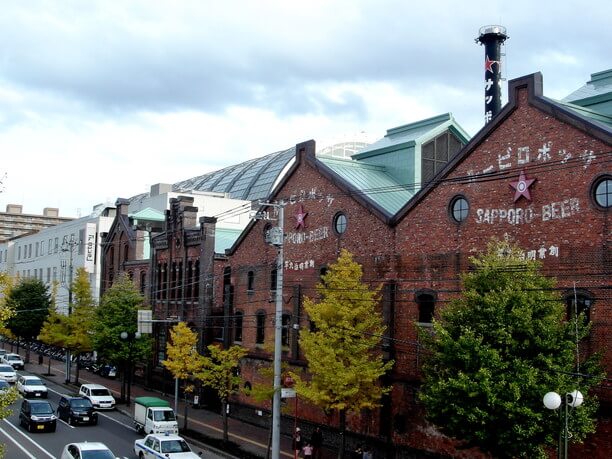 The Sapporo factory (サッポロファクトリー) makes up six large shopping malls. They Contain a variety of stores, restaurants, souvenir shops, cinemas and other venues. There is a dome-shaped garden atrium, as well as other corridors and passageways that link the buildings. Around Christmas time they put up a huge Christmas tree decorated with lights and ornaments that create a very romantic atmosphere.

This beer factory has been in Hokkaido in for over a century.
Most of this area of Sapporo was built during the Meiji era. With its numerous industrial facilities, it became known as Hokkaido's industrial zone. The current home of Sapporo beer (サッポロビール) is a tasteful, brick building that was once occupied by kaitakushi breweries (the predecessor of the Sapporo beer).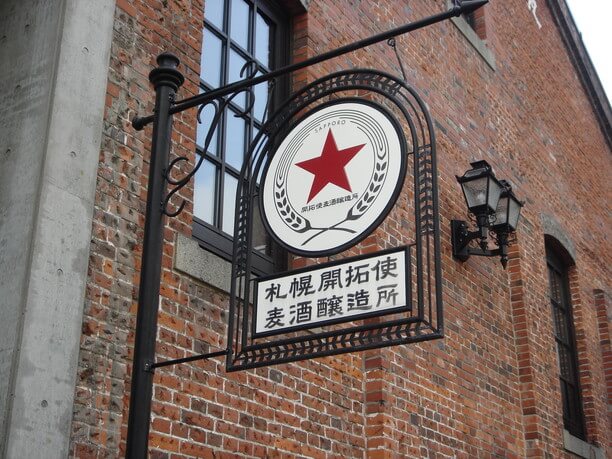 Here Sapporo beer became Japan's first domestically produced beer. The space reflects the history of the factory and the development of domestic beer. It still represents the frontier spirit of the people who worked here more than a century ago.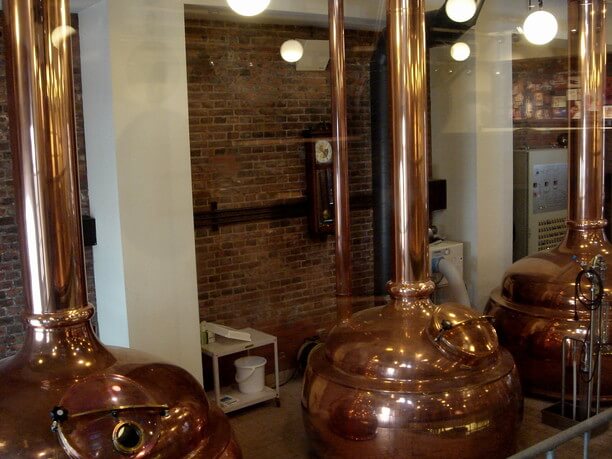 These unique commercial facilities combine the charm of this historical building with all the conveniences of its modern facilities.
This is a great place to eat, play, and shop!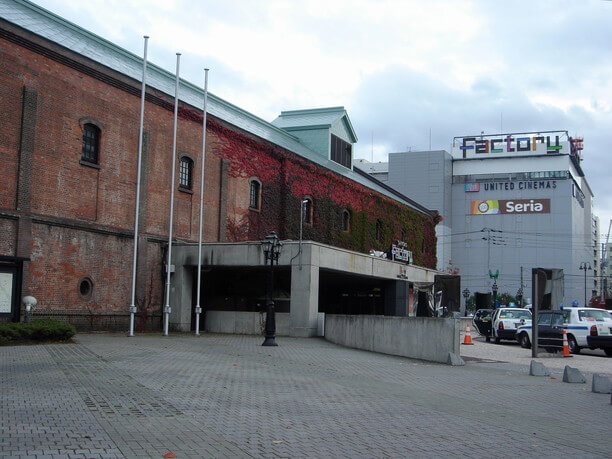 This factory is made up of six buildings that house approximately 160 shops. It consists of a wide range of shops and facilities. You will find everything from fashion stores to souvenir shops, cinemas, restaurants, a pet shop, a supermarket, and much more!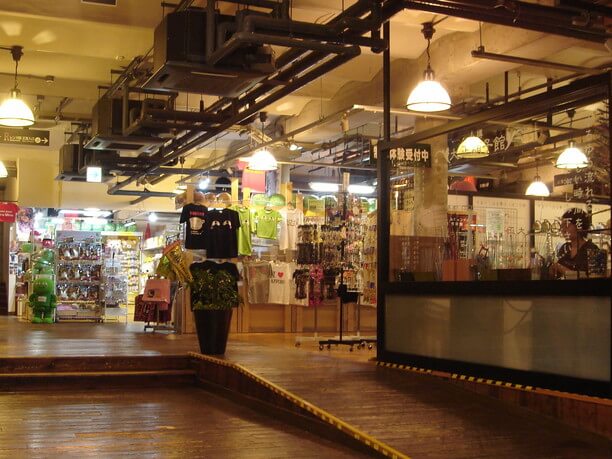 So this is a great place to enjoy shopping, food. and fun all in one place.
There is also a kids room equipped with restrooms.
The Atrium is a big open air space you can enjoy!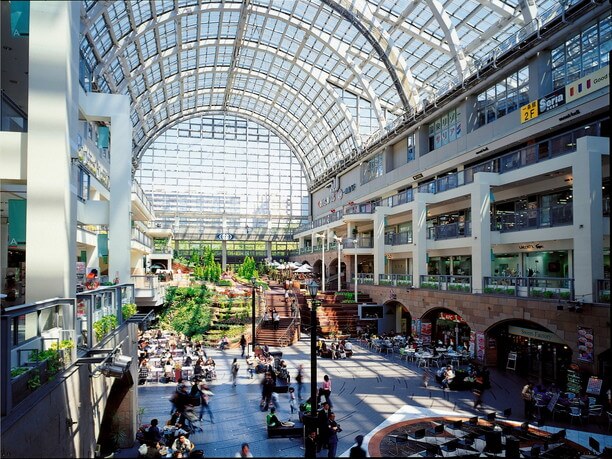 The Atrium connects the 2nd and 3rd sections of the factory. It is a big open air space with high vaulted ceilings. It reminds you of small streets from a foreign land. It is decorated with numerous flower beds and a small waterway square, flanked by benches and dining tables.


Each floor of the corridor overlooks the atrium floor and includes a stylish bench, so you can rest while soaking up the Sun.
The Christmas lighting is something special!
Each Christmas season the Atrium is decorated in the most glamorous way. They get a big tree (usually around 45 feet high). It towers from the basement floor five flights towards the ceiling, and is decorated with beautiful Christmas decorations.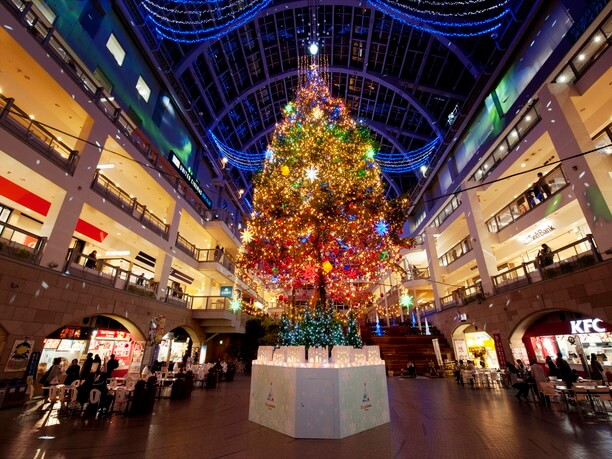 The tree is a gift from the town of Hiroo town, Hokkaido. In addition to the many red and gold ornaments, it is decorated with around 30000 LED lights. At the beginning of November each year the tree is decorated with the help of local children. Then every day until the end of December at 4: 00 pm with musical accompaniment the lights are lit. They illuminate the Atrium in sparkling and romantic atmosphere. So if you see the huge tree in the Sapporo factory you can rest assured Christmas isn't too far away.
Smart tip
You can shop here regardless of weather conditions. You can even move from one building to the next without having to go outdoors.
During the Winter illumination season (between 4:00 PM-10:00 PM) every hourly there is a five-minute light and music show.
It is also fun walking around town. There are unique cafes around the historic building.
What's interesting
Sapporo beer is a true beer pioneer. The beer they created was the first domestic beer produced in Japan. It is suited for souvenirs. You can also enjoy sampling the beer for 250 yen. That way you can try it first before you buy it.
Sapporo factory
Spot name(Ja)

サッポロファクトリー
Address

Higashi 4-chome Kita 2-jo Chuo-ku Sapporo-city Hokkaido
Address(Ja)

北海道札幌市中央区北2条東4丁目
Telephone

011-207-5000
Open

(Shopping) 10:00a.m.to 8:00p.m. (restaurant) 11:00a.m. to 10:00p.m. *stores hours vary with location
Parking lot

yes
Note