Hokkaido souvenirs which are not yet known Three items of attention at Dosanko Plaza!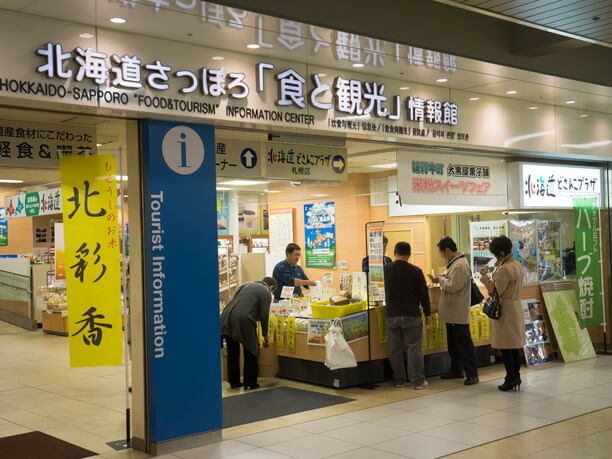 There is Dosanko Plaza inside the Hokkaido-Sapporo "Food & Tourism" information center (nickname: Kitabel) in the north exit of Sapporo Station.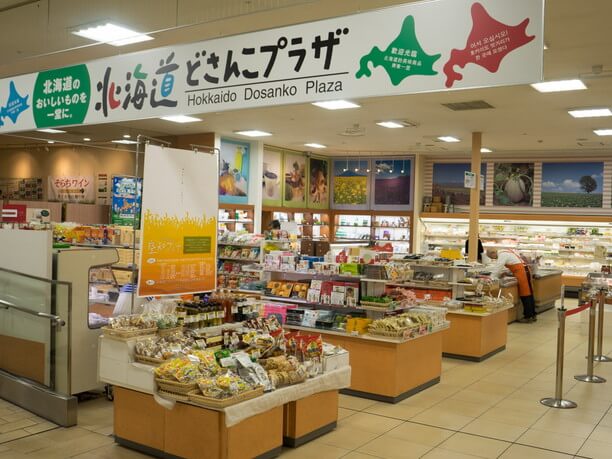 About 2000 items of specialities and processed items are lined up from various places from Hokkaido.
There are also northern high-grade foods by food supporters. "Food Supporters" means who are cooperating to PR and polishing the local products. It's mainly made up of chefs who are from Hokkaido and are active in the metropolitan area.
Hokkaido products recommended by food supporters… How would you like to get them for souvenirs?
In addition, Dosanko Plaza offers "Hokkaido cosmetics" that use Hokkaido-made ingredients as materials.
There are also many new products that you cannot overlooks elsewhere so much, so you cannot miss it!

Dosanko Plaza's recommended snacks 1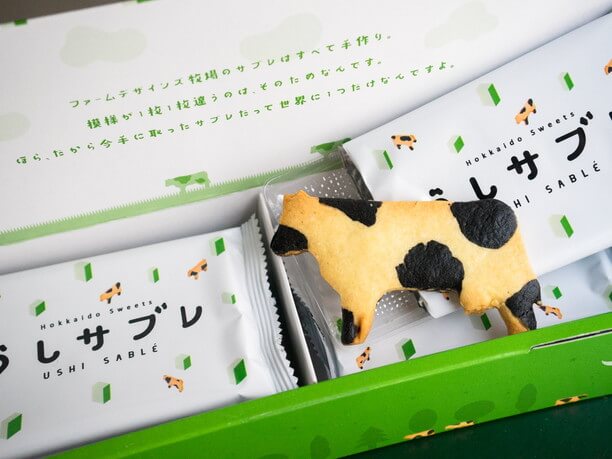 "Ushi Sable" 10 sheets 1512 yen (tax included)
This item was born at Farm Designs in Akkeshi, Hokkaido. The handle of the cow is different because it's handmade one by one.
You can enjoy a solid texture and the taste of homemade cookies.
Dosanko Plaza's recommended snacks 2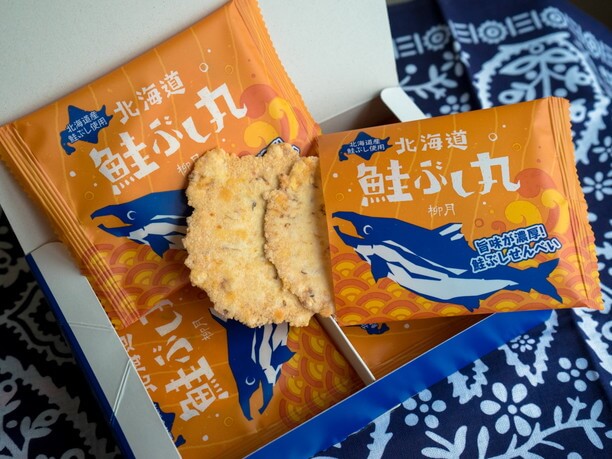 "Hokkaido Syake-bushi-maru" 8 bags 500 yen (tax included)
This is rice cracker. Its sweetness is stronger than bonito flakes, and it features flavor and sweetness without the habit. You can enjoy a crisp texture.
Dosanko Plaza's recommended snacks 3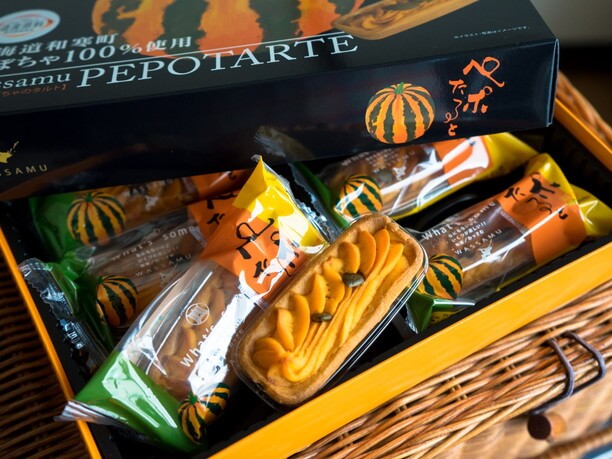 "Pepotarte" 6 pieces 972 yen (tax included)
Stripe-pepo is a pumpkin mainly for eating "seeds". Unlike common pumpkin, its seeds don't have hard shells, and the taste is rich like nuts.
Underlying strength of local products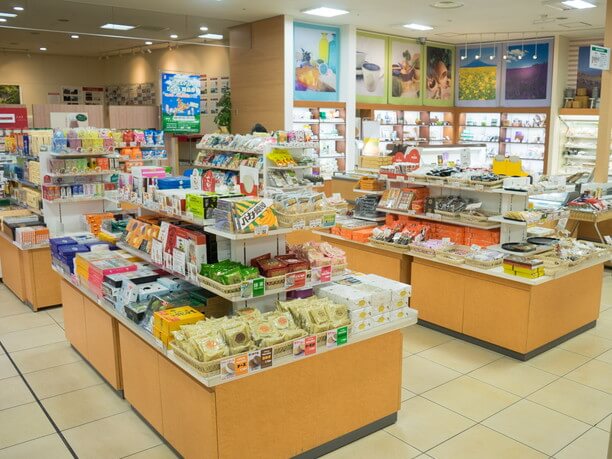 When entering the store from the concourse of the Sapporo Station, there is a confectionary corner on the entrance side.
There are vegetables and frozen ingredients in the inner part, and dairy products at the end.
There are alcohol corner when going to the right from there, and a cosmetic corner on the left.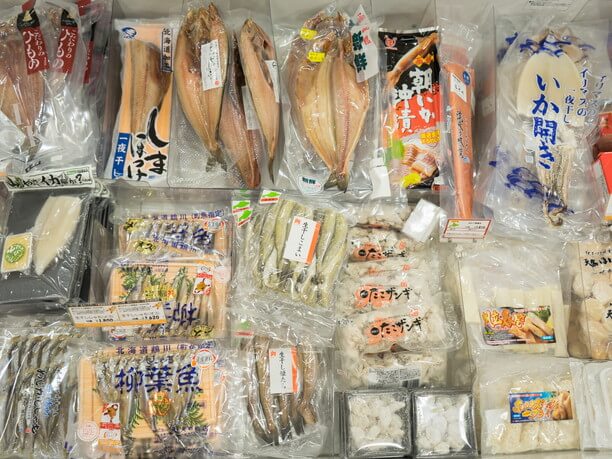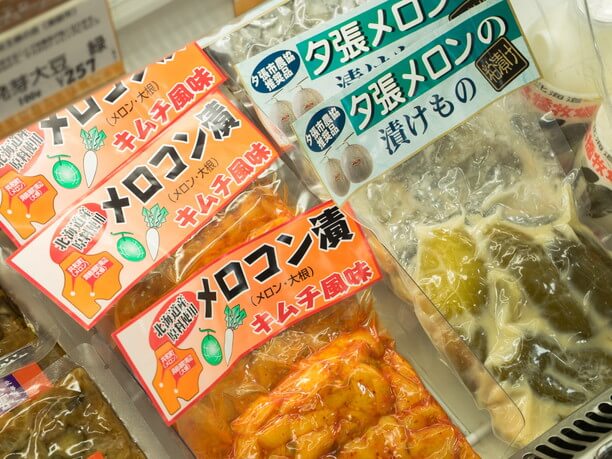 From the fact that the products in the Hokkaido area are the majority, there are rare products that surprised people who travelled.
You can enjoy the second party at hotel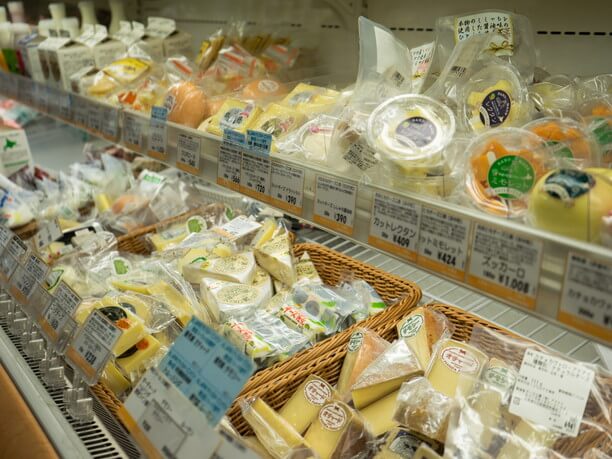 In the dairy product corner, products that make use of Hokkaido materials such as cheese and yoghurt are lined up.
It's nice for souvenirs, but also fun to buy and taste it at the hotel after having dinner.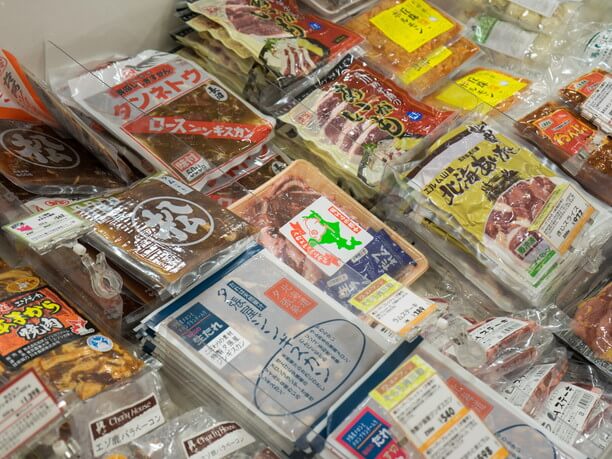 There are many kinds of Genghis Khan in the freezing corner.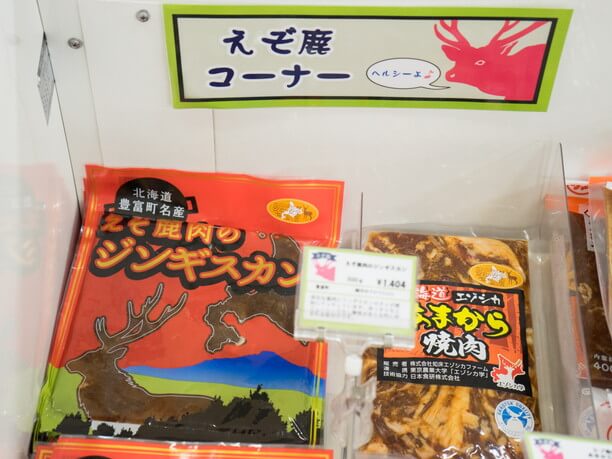 You can taste the venison's Genghis Khan in only Hokkaido.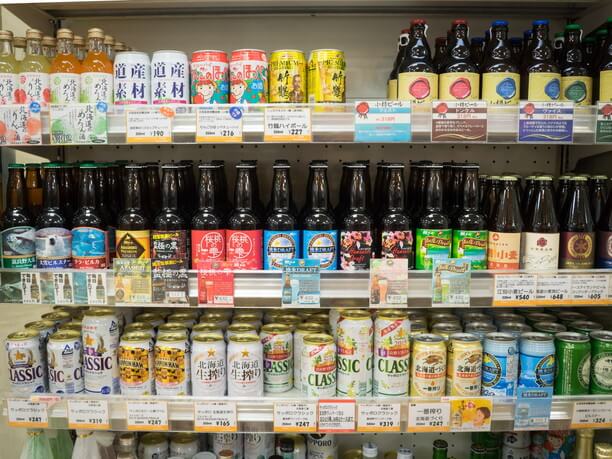 In the alcohol corner, there are many from classic to distinctive ones including beer, sake, cocktails, etc.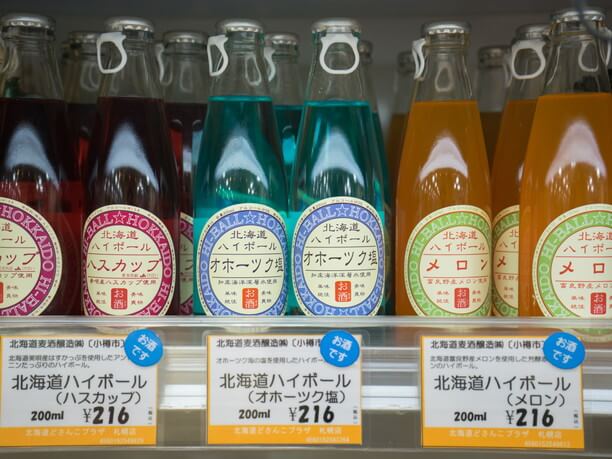 Recently, a highball (a whisky with soda) is colorful like a cocktail.
You can enjoy the unique flavors using haskap and melon.
Smart tip
It's very convenient to visit on the way home.
There are many Hokkaido cosmetics available in plaza here.
Goods which can only be purchased in Hokkaido region are enriched.
What's interesting
There are plenty of local products that you cannot usually see. The genre is wide, so you can enjoy not only for souvenirs but also between travel and sightseeing. Not only tourists but also many local customers visit there, you can know the taste loved by local people.
Dosanko Plaza
Spot name(Ja)

北海道どさんこプラザ札幌店
Address

JR Sapporo Station West Street, North Exit, Kita 6-Jo Nishi, Kita-Ku, Sapporo-City, Hokkaido
Address(Ja)

札幌市北区北6条西4丁目 JR札幌駅西通り北口
Telephone

011-213-5053
Price

500 yen- 1000 yen
Open

8:30 a.m. – 8:00 p.m.
Close

Open throughout the year
Parking lot

None