The Hokkaido Jingu-Shrine has many types of fortunes for foreign tourists!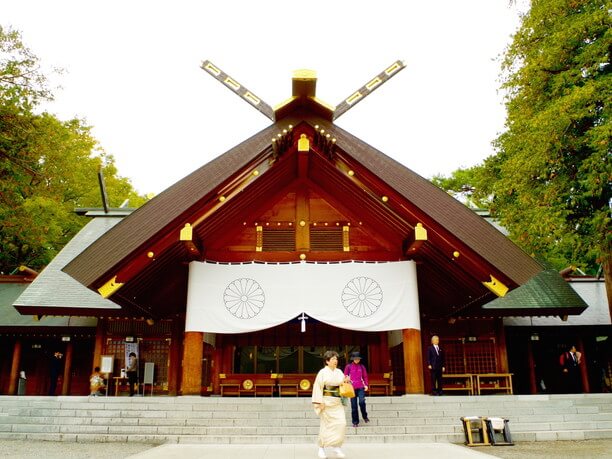 The "Hokkaido Jingu-Shrine" (北海道神宮) has the Largest number of visitors of any Hokkaido shrine!
It is loved as a power spot, and attracts over 800,000 people each year. 70,000 to 100,000 of which are people from overseas. It is known to the world as a major power spot! When you come to Sapporo you should explore it at least once!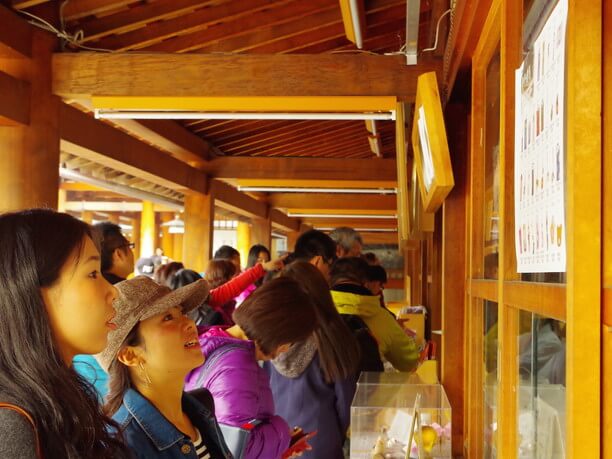 The area around the shrine is 4 times the size of Tokyo Dome!
Hokkaido Jingu-Shrine is located at Sapporo city in the Chuo-ku area of the Maruyama district. The Meiji emperor organized the creation of the shrine in the beginning of the Meiji era for workers who were developing Hokkaido. It was created as a place of relaxation and worship.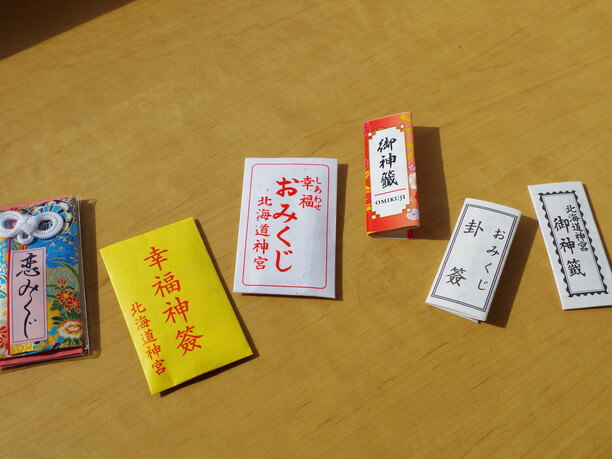 The nearest station is the Maruyama park station on the underground Tozai line. It is about a 15-minute walk from the train station to Maruyama Park where the shrine is located. To get to the shrine depart exit 3 from the station and head towards Maruyama Park. "Maruyama forest" greets you at the doorstep of the park.
The shrine is rich in fortune and fun!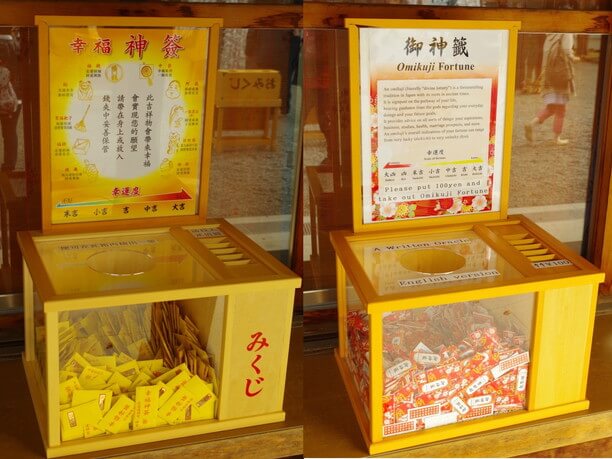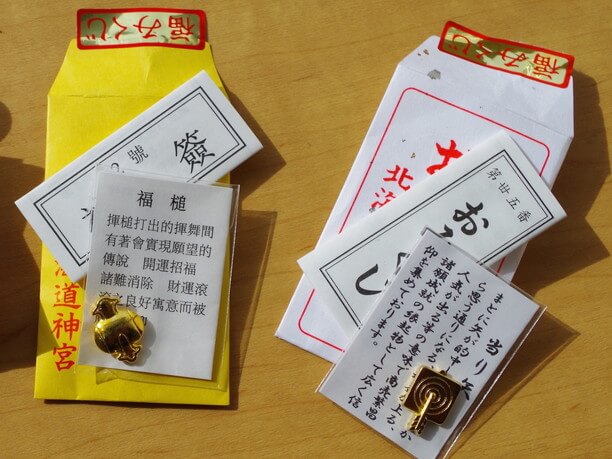 If you come to visit you can choose a "fortune" to enjoy. Since Hokkaido Jingu-Shrine is visited by so many tourists from overseas they have information in Taiwanese and English. This shrine is one of the few that also has fortunes in foreign languages. A typical paper fortune is 100 yen. If you want a "Happy Fortune" or "Love Fortune" that comes with a cute little charm that you can keep or wear the cost is 200 yen.
Simple English versions of the fortunes are available!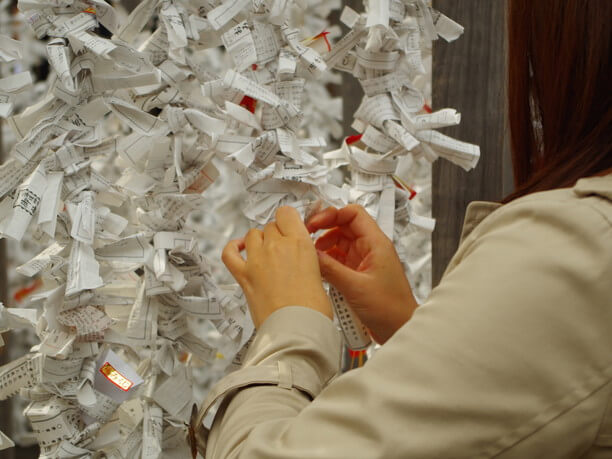 The Japanese fortunes are more colorful and are described in detail, while the English versions are quite simple.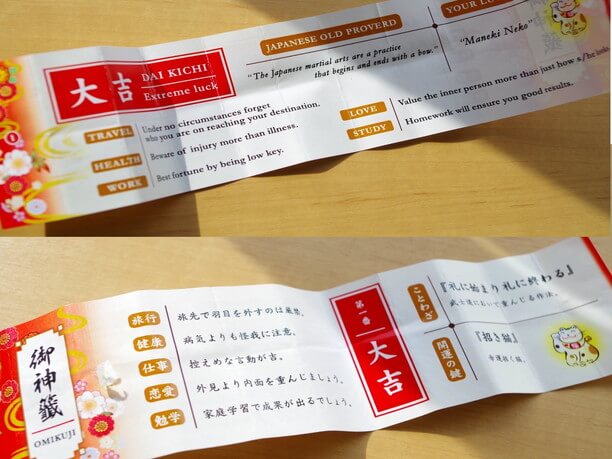 The fortune you select might tell you that you will have Dai Kichi "Extreme luck,"
Kichi "Good luck," Sue Kichi "luck in the future," Sho kichi "Fair luck," or Kyo "bad luck!"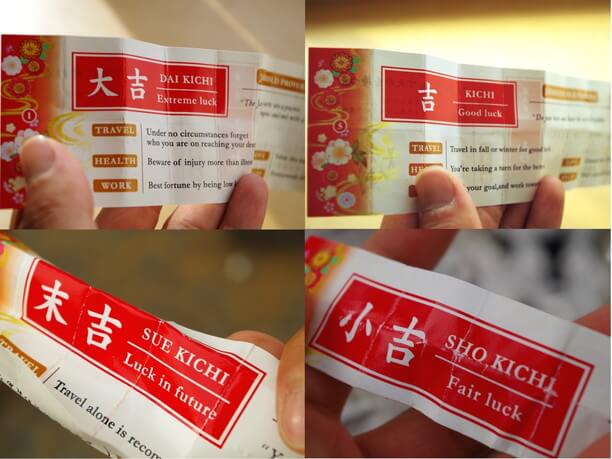 Fresh Hangansama sweets are only available at the shrines Rokkatei restaurant.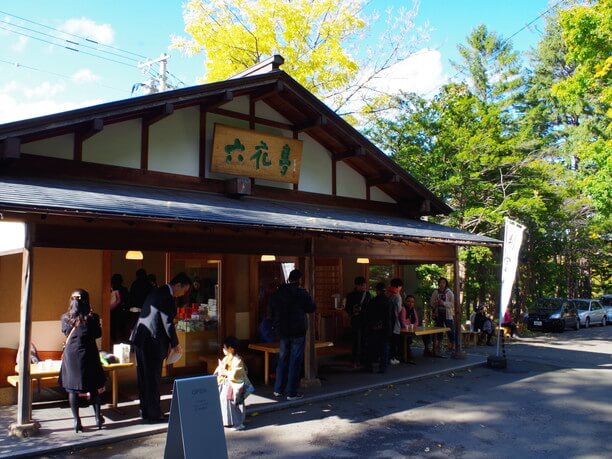 We recommend taking a rest at Rokkatei (the shrine's tea shop). They feature their famous hangansama! The Rokkatei hangansama is a marusai butter sand that makes an excellent souvenir (100 yen). This famous treat is named after "the father of Hokkaido Island volunteer" (Yoshitake Shima島義勇). It is made from Hokkaido rice and buckwheat flour with plenty of azuki bean paste inside. It is a soft rice cake with a unique fresh flavor.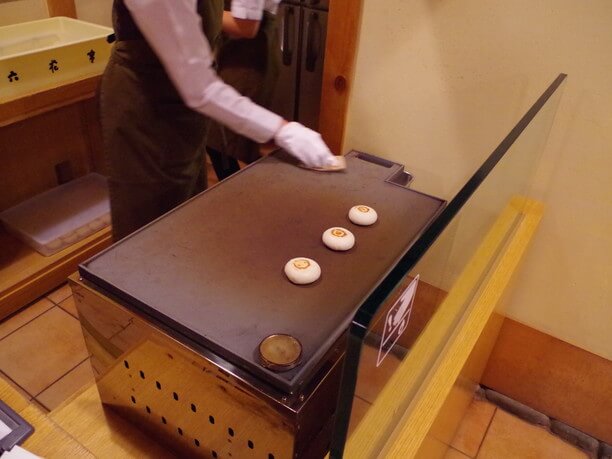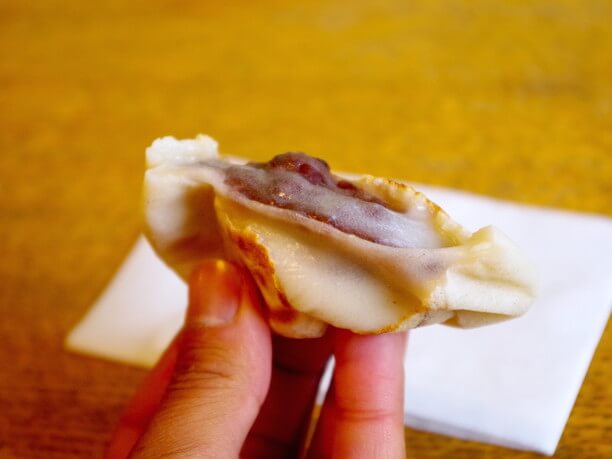 Smart tip
If the timing is right you may see a squirrel that appears in various places. They are quick animals that enjoy this natural world.
We recommend walking around the Maruyama forest trails. The atmosphere will make you forget that you are in the busy city of Sapporo.
There are three torii (gates) in which you can enter the shrine. If you have the time we recommend that you enjoy the path of all three.
What's interesting
Maruyama shrine area is located next to Sapporo's stylish gourmet area. After visiting the shrine in the morning and slowly walking slowly around Maruyama Park, we recommend enjoying lunch in one of the shops lining the Omotesando neighborhood.
Hokkaido Jingu-Shrine
Spot name(Ja)

北海道神宮
Address

474 Miyagaoka Chuo-ku Sapporo-city Hokkaido
Address(Ja)

北海道札幌市中央区宮ヶ丘474
Telephone

011-611-0261
Price

Free
Open

Opening and closing time hours New year's day noon to 7:00 p.m.
1/2 ~ 1/3 6:00 a.m. to 6:00 p.m.
1/4 ~ 1/7 6:00 a.m. to 4:00 p.m.
1/8 ~ 1/31 7:00 a.m. to 4:00 p.m.
2/15 ~ 3/31 7:00 a.m. to 4:30 p.m.
4/1 ~ 10/15 6:00 a.m. to 5:00 p.m.
10/16 ~ 10/31 6:00 a.m. 4:30 p.m.
11/1 ~ 12/31 7:00 a.m. to 4:00 p.m.
Close

Without
Parking lot

Yes (1 hour free between 2, 500 yen)
Note
Rikka Tei Jingu tea shop
Spot name(Ja)

六花亭神宮茶屋店
Address

474-48 Miyagaoka Chuo-ku Sapporo-city HokkaidoC
Address(Ja)

北海道札幌市中央区宮ヶ丘474-48
Telephone

0120-12-6666
Price

-1000 yen
Open

9:00-5:00 PM
Parking lot

Yes (1 hour free between 2, 500 yen)
Note