Raman noodle shops from around Hokkaido have come to the Sapporo Station area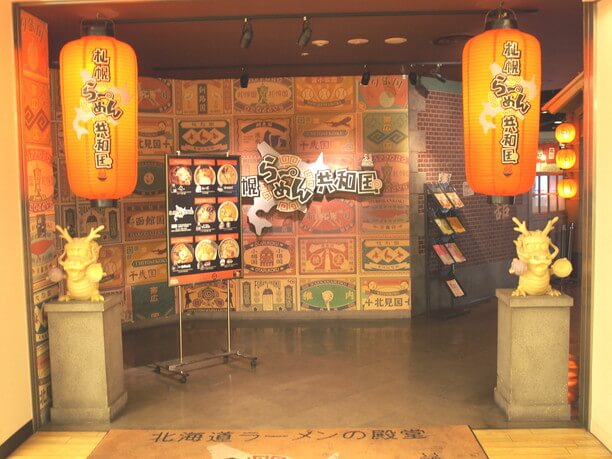 Raman was introduced to Hokkaido (北海道), Japan in 1923 and has continued to evolve since then. Depending on the region of Hokkaido, the most popular ramen is one of these three. In Sapporo it's miso ramen. In Asahikawa it is soy sauce ramen. In Hakodate, it is salty ramen. In the past you would have to travel across Hokkaido to eat all three of these popular ramens. But now thanks to one man's passion for ramen you can get all three types in one location.

Let us introduce a place where the locals as well as the tourists go to eat all types of ramen.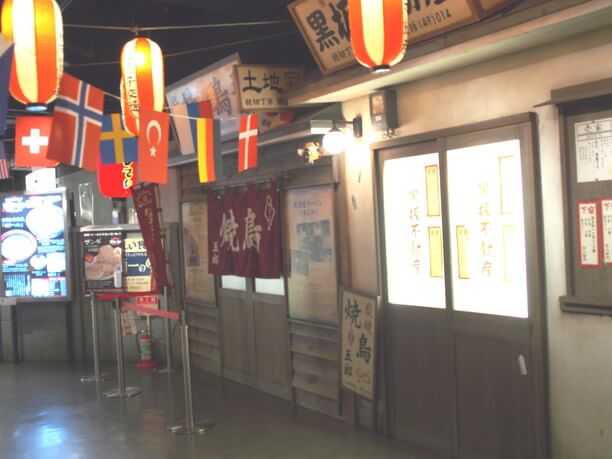 Sapporo Ramen Kyowakpku is connected to the Sapporo station. When you enter it is like stepping back in time to the Showa era. It is like a town from1945. It is definitely the place to be if you love to eat ramen.

Director Numata enjoys more than 400 servings of ramen noodles every year.
Mr. Numata's has a passion for ramen noodles!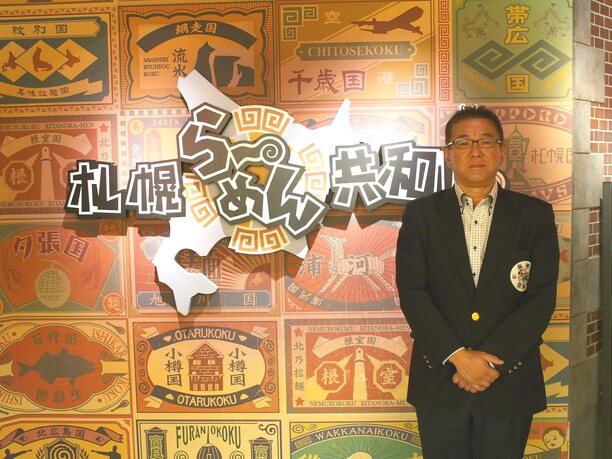 Mr Numata (沼田さん) started Sapporo Ramen Kyowakpku in Sapporo-11 years ago. Since the then the number of visitors has risen every year! What is the secret of its popularity?
Mr Numata says the main reason is that the ramen culture is rooted in Hokkaido. Hokkaido ramen is loved by locals as well as tourists. The second reason is that Mr Numata is always finding the best ramen shops to be part of Sapporo Ramen Kyowakpku He switches out shops on a regular basis. The third is the customer service. Good customer service affects the dining experience. So every day, in the morning he reviews with the staff how to conduct themselves.
"Baikou-ken a popular shop from the Asahikawa area!
Baikou-ken is one shop the Director is very proud of. It is a very famous Ramen shop.
It has won the Asahikawa ramen competition and now has shops across the country, and become a popular restaurant in Asia.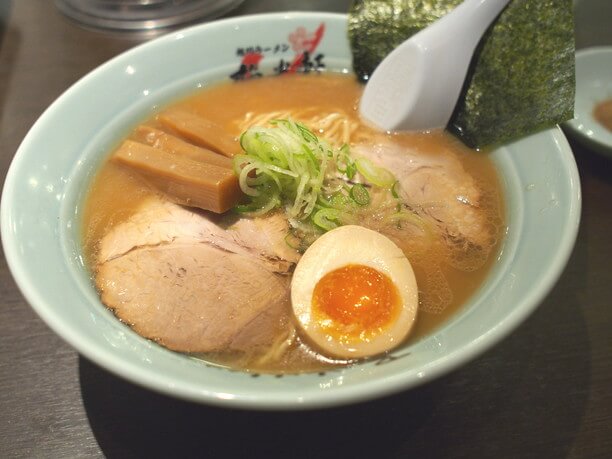 We recommended their "special soy sauce Ramen" (830 yen). At first glance, looks like a typical miso ramen, but its pork and seafood soup is exceptional!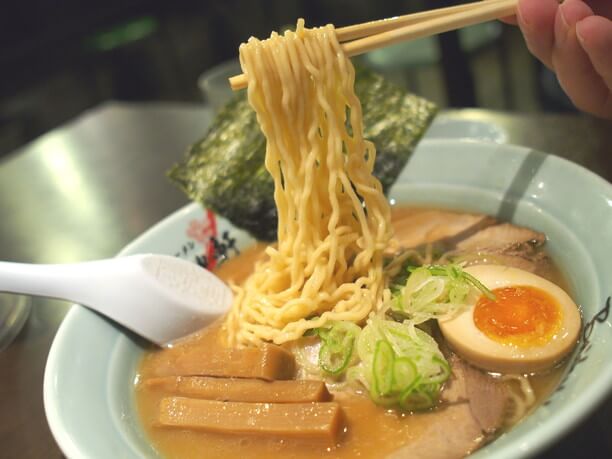 Their Noodles are the typical fine curly noodles of Asahikawa. They are both crunchy but go down smooth. They are made with a distinctive thick menba bamboo and barbecued pork. In addition, the soup contains a fish powder that gives it a taste like soy sauce and fish. It is like having two ramens in one!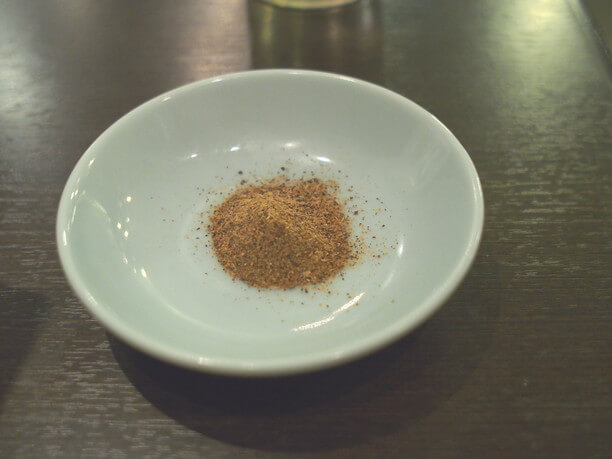 Ajisai offers the salty ramen from Hakodate.
Ajisai was founded over 80 years ago and features the salty ramen of Hakodate.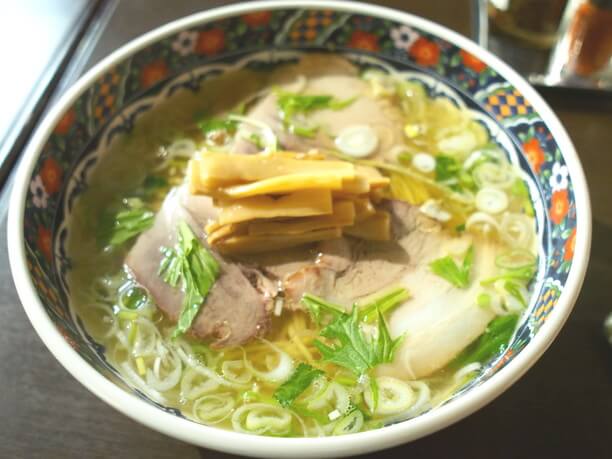 Their specialty is the classic "salty noodle ramen" (780 yen). It is served in a beautiful, clear soup, topped with Mizuna greens This rich soup is chicken based with seafood, seaweed, and pork based added. The soup is so good you will want to gulp it down!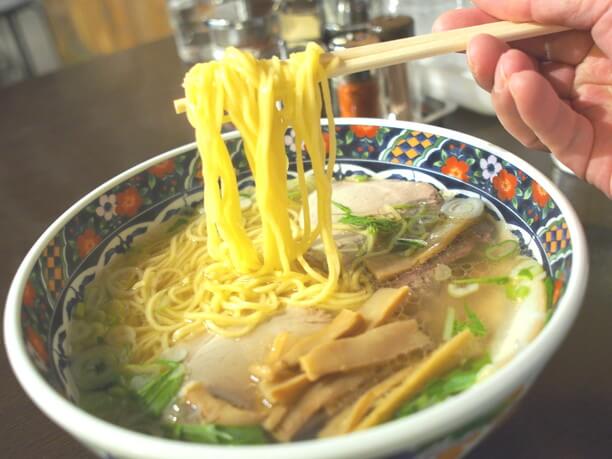 The straight thin noodles and light soup go well together. You can taste the freshness! This lightly salt ramen is a favorite of people suffering from a hangover!
Popular Shirakabaso sansou in Sapporo is a great place to enjoy miso ramen!
This famous store in Sapporo, is the place for miso ramen!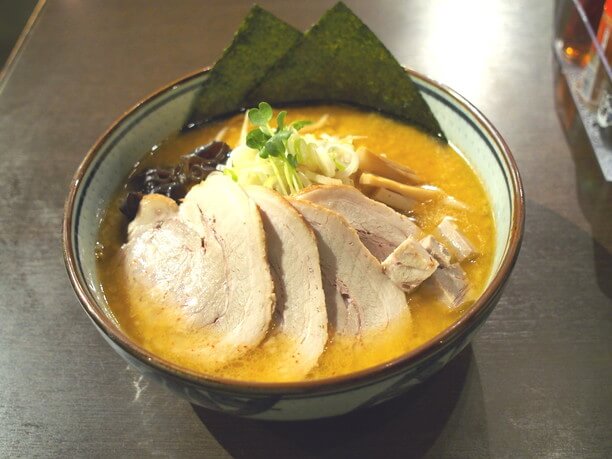 Their featured menu item is miso char Siu (980 yen).
The secret of its delicious taste is their special blend of miso soup, baked pork, pigs feet and vegetables. Their secret ingredient is seaweed which hides the pork smell but leaves the delicious flavor.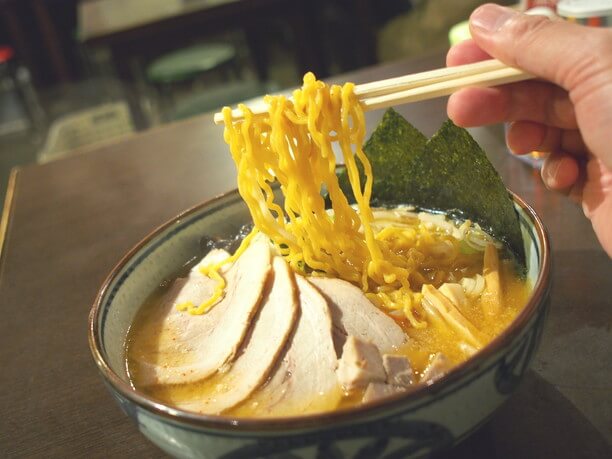 They use Sapporo miso noodles that are curly and fat. They go well with the strong soup. This delicious pork melts in your mouth.
The ramen comes with complimentary hard-boiled eggs that you can enjoy with the soup.
Misono is an up and coming miso ramen shop in Sapporo!
One of the Director's favorite ramen shops is Misono of Sapporo. He appreciates that the shopkeeper was trained at Tokyo's famous "Keisuke shinnosuke"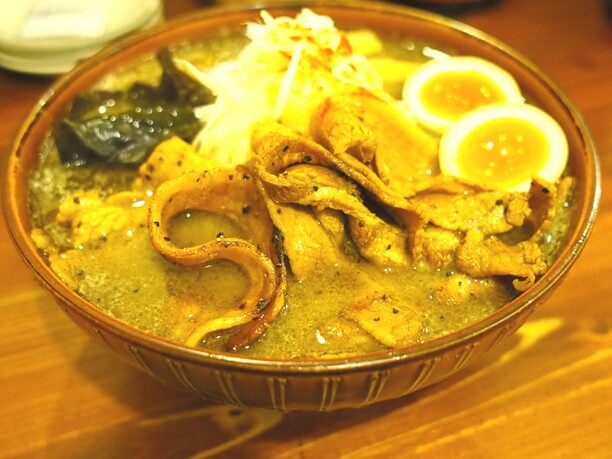 A highly recommended menu item is its saihokutan miso aburi (880 yen).
As the name suggests, instead of fried pork they use marinated grilled pork piled high with the ramen noodles. The soup and marinated pork have a spicy hot taste.
The secret to its flavor is Japanese peppers.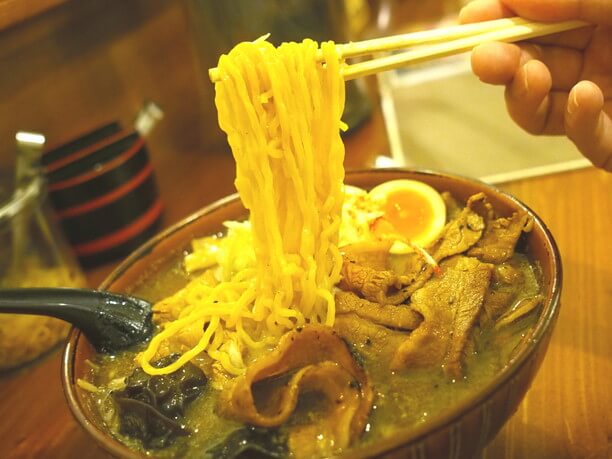 In addition to the pork this ramen is flavored with extra eggs. In addition to its Sapporo Ramen Kyowakpku shop Misono has 8 other stores in the area of Otaru and South Hokkaido
With its convenient location connected to the Sapporo station there is time to have ramen on your way out and on your return trip.
Smart tip
With its great access you don't have to leave the station area to try the most popular ramen dishes from all around Hokkaido
These shops are all so popular that even the locals recommend them for the best ramen in the area.
All the shops are staffed with workers of the highest standard so when you come to visit you will be treated very well.
What's interesting
Next to Sapporo Ramen Kyowakpku there is a souvenir shop where you can buy all the different types of ramen. You can give the ramen noodles as gifts or cook them for yourself at home.
From Sapporo-Ramen, Kyowakpku
Spot name(Ja)

札幌ら~めん共和国
Address

Esta 10th floor Nishi 2-Chome Kita 5-Jo Chuo-ku Sapporo Click the Show map
Address(Ja)

札幌市中央区北5条西2丁目エスタ10階
Telephone

011-209-5031
Open

11:00 a.m. to 10:00 p.m. (Last order at 9:45 p.m.)
Close

Open all year round.
Parking lot

And 2 hours free if you spend over 2000 yen in one store
Note