Itadakimasu has the best Genghis Khan!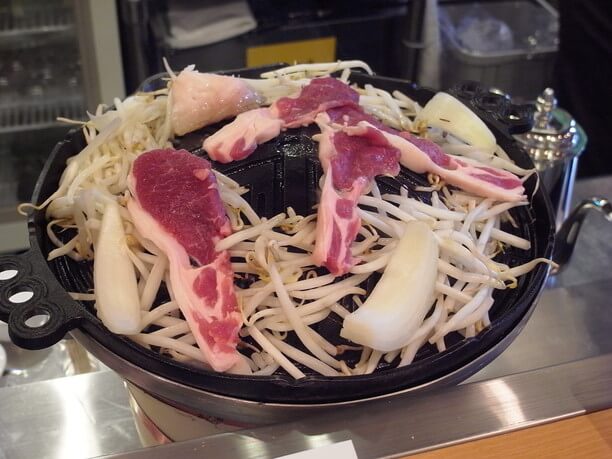 The owner wanted to open a Genghis Khan restaurant for over 25 years. After 18 years of research he began raising Suffolk sheep. (they have a black head and black meat). He has been raising the sheep now for more than 10 years. He finally opened his store in the center of Susukino, in the downtown area of Sapporo(札幌).

He raises his sheep on a quiet mountain rangeland feeding them a special-compound feed, As a result, he produces healthy and quite delicious sheep that make the ultimate Genghis Khan dish!

Making a ranch for Genghis Khan!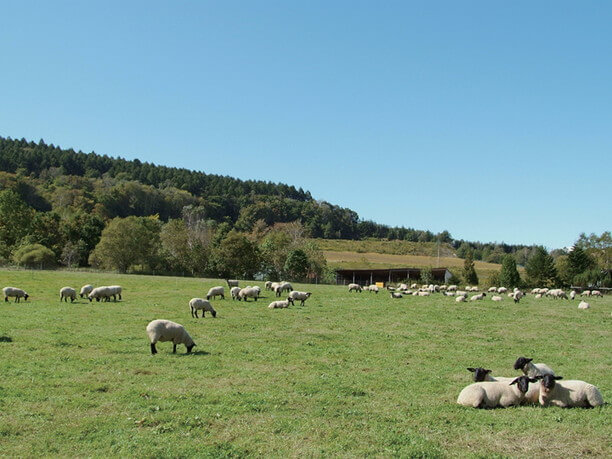 His sheep grow up in a very stress-free environment. Their rich natural environment of Yuni Town is located northeast of the New Chitose Airport. Suffolk sheep have a special type of meat known for its taste. Domestic pure blood Suffolk can be said to be exactly the high-class ingredient that makes Itadakimasu's amazing Genghis Khan.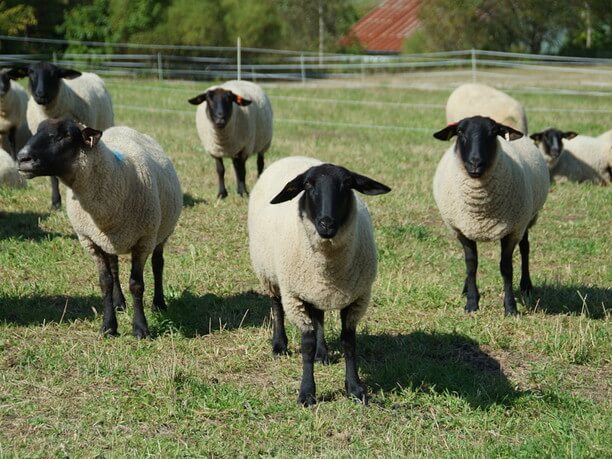 The smell of Gengis khan cooking will make you smile!
There are people who misunderstand that Genghis Khan has a bad smell, and some people still believe the "old story" that those who eat the mutton must be poor. This Genghis Khan shop is different "It smells nice," is a strange comment, peculiar to lamb, but there is no strange smell at all. "It looks delicious" is a true statement for this Genghis Khan..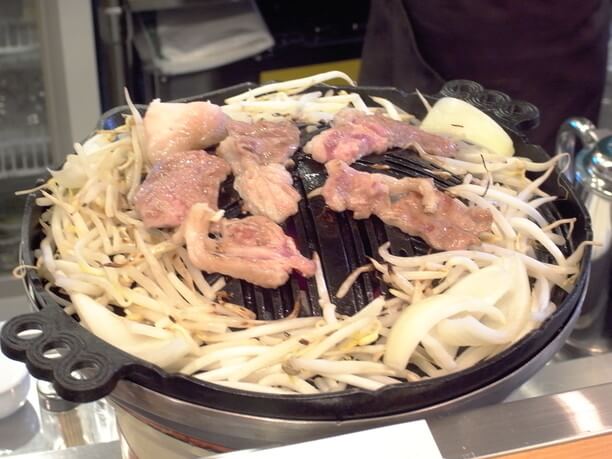 The most popular item on their menu is Genghis Khan!
If you are looking at the place where the staff cuts the meat, you will definitely want to place your order at Itakadamus! First of all, you should order a variety of parts such as the leg, arm, and ribs.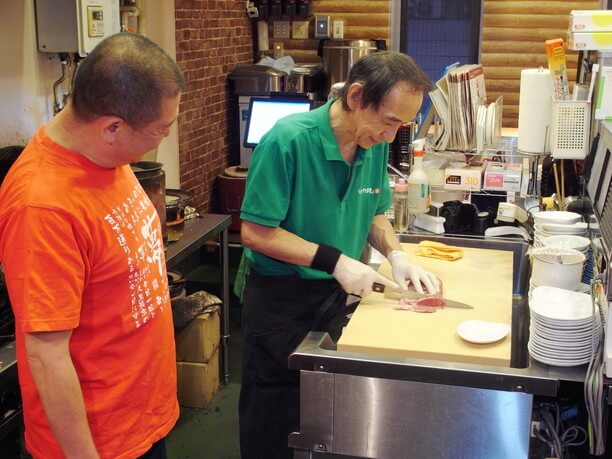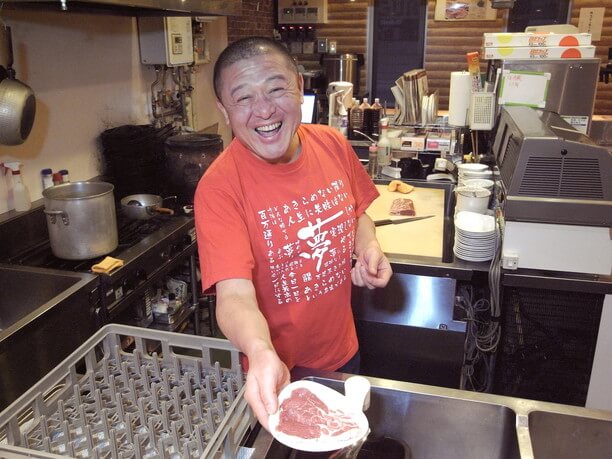 Yasuharu Nakajima (中島康晴), the shopkeeper, had a dream where he was wearing a red T-shirt while preparing Genghis Khan. Since the taste differs depending on the part, there is a theory that you should eat red meat first then move on to the fattier parts. Although, when you eat red meat after eating a lot of fat, "It's still delicious", when eating Genghis Khan using Hokkaido Suffolk. When you eat this Genghis happiness will spread in your mouth and you will think that 'I'm glad I came to Sapporo!'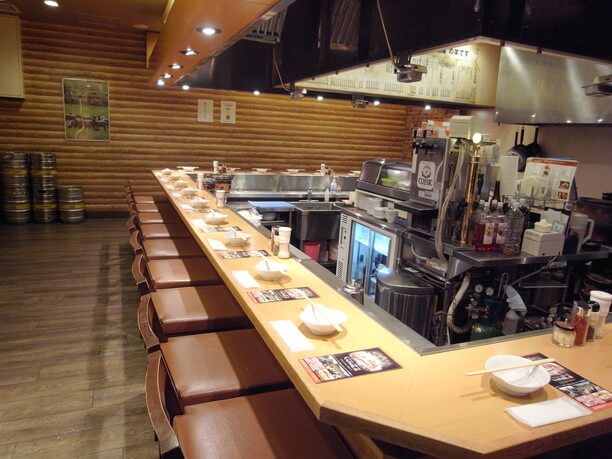 You can eat everything from roast to internal organs!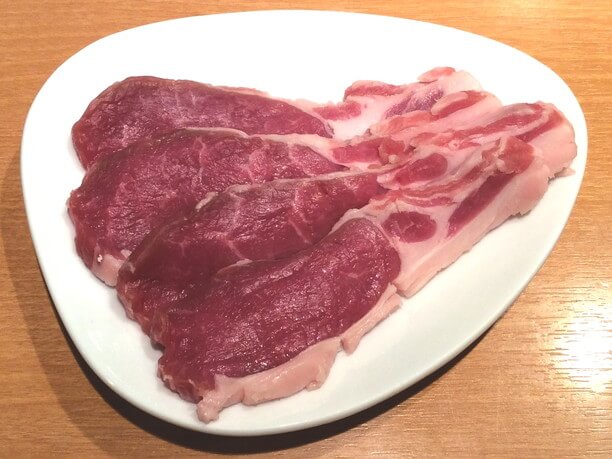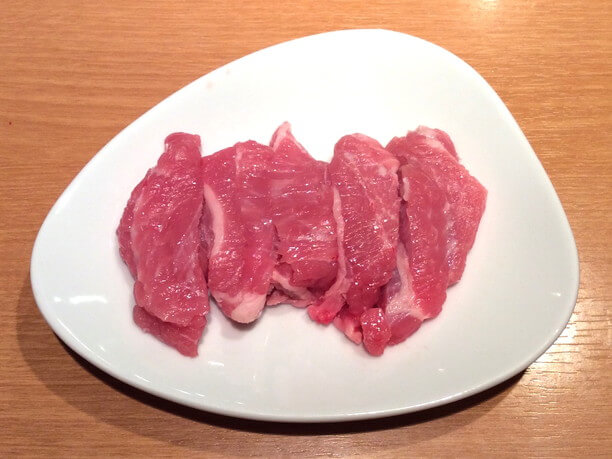 Your appetite will increase as you chew. This Genghis Khan has plenty of flavor. After eating some of their Genghis Khan you may be tempted to have a refill. But they have plenty of other items on their menu that are worth trying!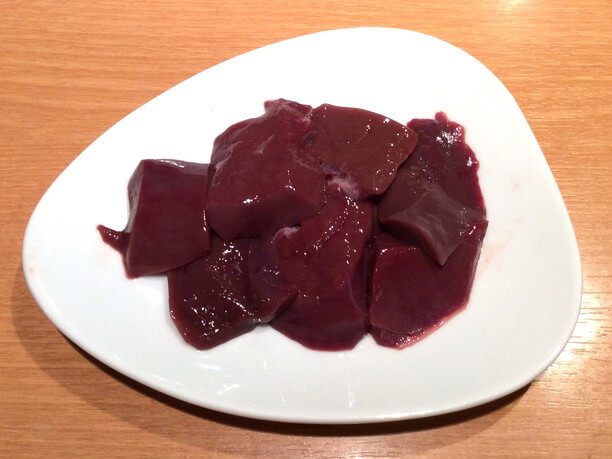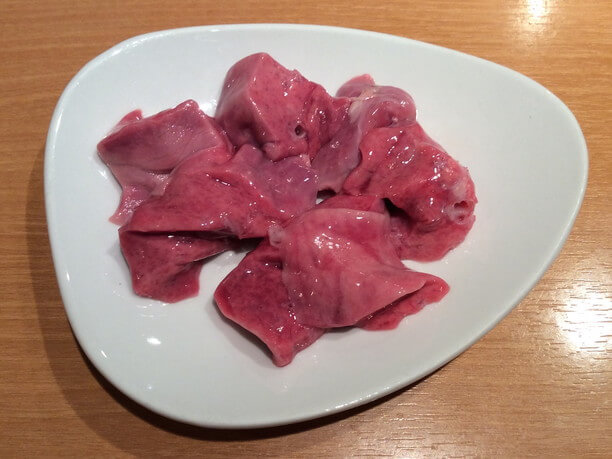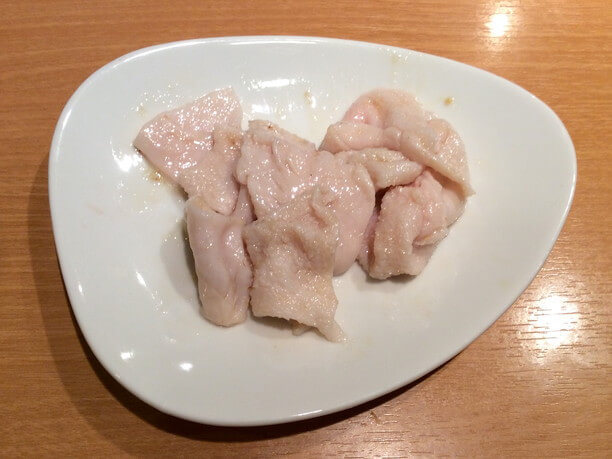 If you enjoy eating the sheep's internal organs, you are in luck at Itadakimasu. They serve the sheep's liver, lungs, and stomach. The picture above is of (in order) the liver, lungs, and stomach.
Spicy paste, with a punchy taste!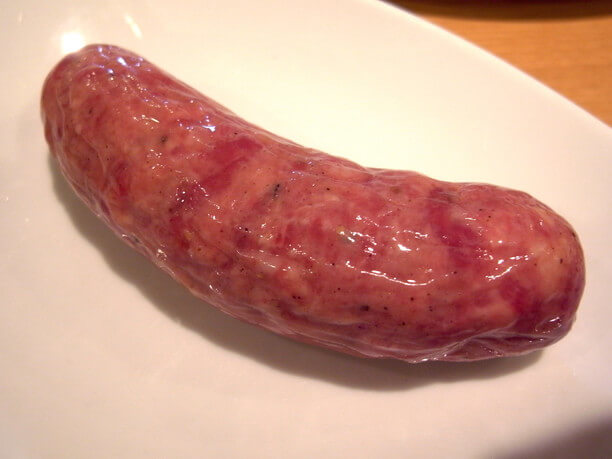 For sausage lovers, we recommended their sausages that looks like a Frankfurt. They are a Polish-style semi-dry type sausage.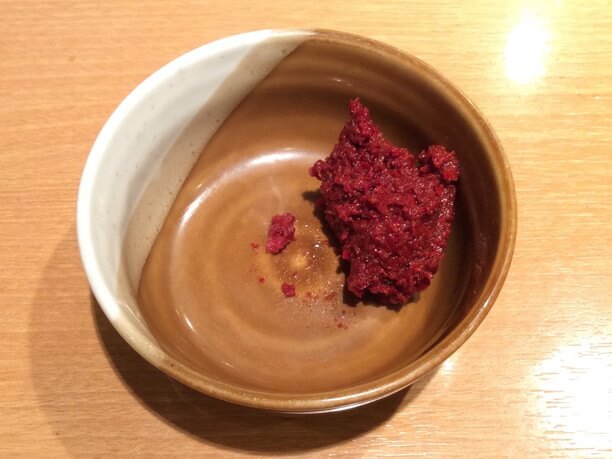 They serve their meat with a "special" sauce that has a gentle taste that does not spoil the taste of meat. For those who want more seasoning they have a "spicy paste". It is usually a seasoning to be eaten on the liver, but mixing it with their regular sauce is also good.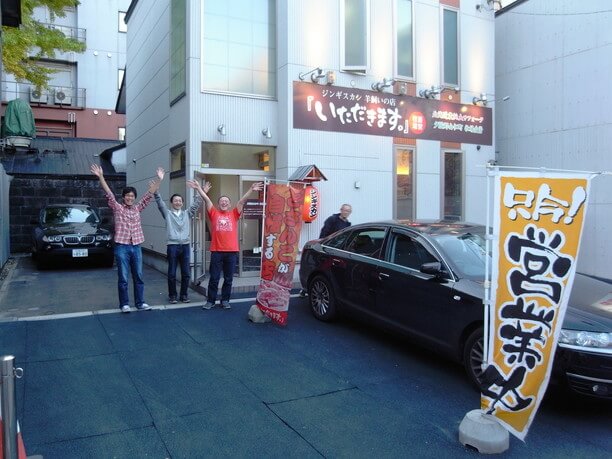 Smart tip
This is Hokkaido's proprietary Genghis Khan shop using Suffolk sheep.
Internal organs are scarce. So it is better to come during the early hours to get some. 3 Since it is open until late night, Genghis Khan is good to eat after a night of drinking
What's interesting
People who normally don't like mutton, or who are typically not interested in Genghis Khan, should try Itidakimasu's Ghengis Khan, It might change their mind!
Genghis Khan Shepherd's shop "Itidakimasu"
Spot name(Ja)

ジンギスカン 羊飼いの店 『いただきます。』
Address

5-1-6 Nishi Minami 5-Jo Chuo-ku Sapporo-City Hokkaido
Address(Ja)

北海道札幌市中央区南5条西5-1-6
Telephone

011-552-4029
Price

2,000 to 4,000 yen
Open

11: 30 am - 3: 00 midnight (LO late night at 2:30)
Sunday, holidays, last day of consecutive holidays 11:30 to 11:00 (LO 10:30)
Close

No rest
Parking lot

3 units