【Must-See】Seven Top Travel Destinations for Women As Recommended By Female University Students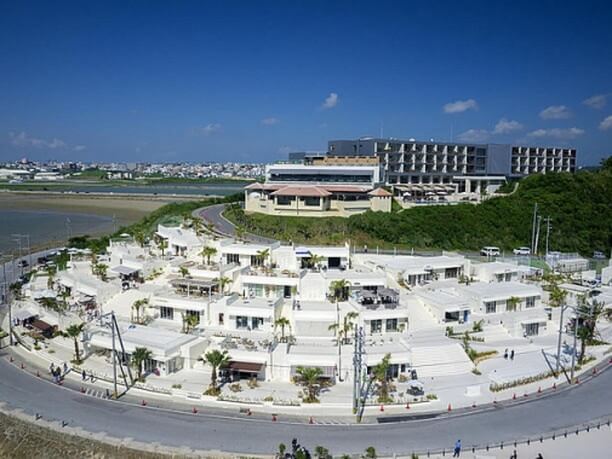 There is nothing more fun than travelling with a few good friends. It can be even more exciting when it's an "all-girl" trip, where you don't have to worry about the opposite sex. The island mood of Okinawa can make for a truly memorable getaway. We hope you will feel free to choose from these following recommended destinations.

Recommended experience for an all-girl trip! Lucky dyeing at Shuri Ryusen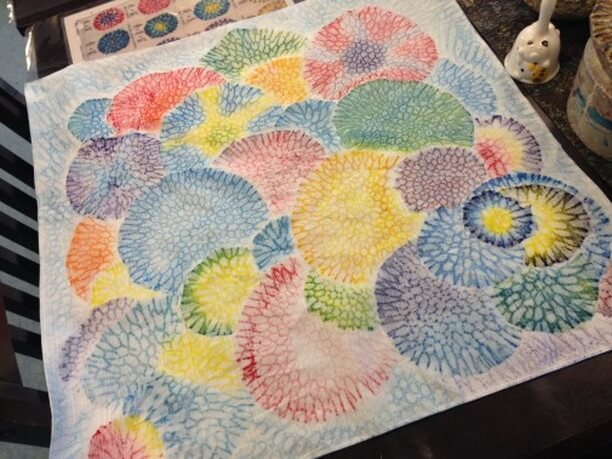 At Shuri Ryusen in Naha, you can experience dyed coral and Bingata. Coral dyeing is done using fossilized coral, said to be a symbol of prosperity through the generations, longevity and household harmony. You can choose what kind of item to dye, such as a T-shirt, a shawl or a tumbler. There is nothing quite like the enjoyment of having created a unique, original item that cannot be found anywhere else. It is easy to lose track of the time as you focus on creating your work of art. All this makes Shuri Ryusen a great place to visit with your friends. It's a must-try!
Feel the divine power at Sefa-Utaki! A can't-miss sightseeing destination in Okinawa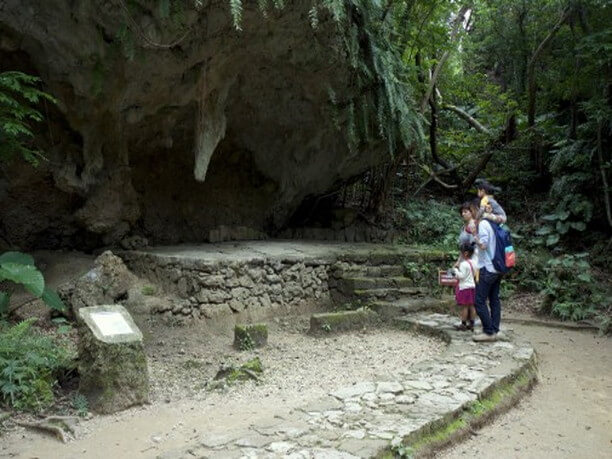 There are many sightseeing areas in Okinawa that are known as "power spots," and the World Heritage Site known as Sefa-Utaki is one of them. For all-girl travel groups who love to visit power spots, this is a can't-miss destination. This sacred area is perfect for escaping from the hustle and bustle of everyday life, reconnecting with your inner self and giving thanks for the great bounty of nature, personal connections or whatever you appreciate in life. Be sure to greet the divine spirit that dwells in Sefa-Utaki before you enter.
A great place to visit on an all-girls' trip! Feel your heart skip a beat at Umikaji Terrace!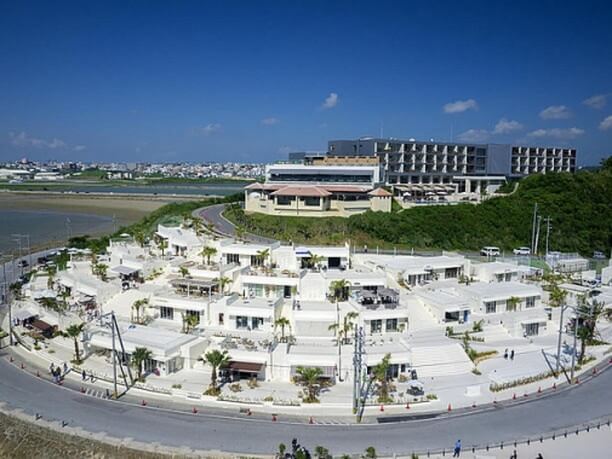 Located on the island of Senagajima, not far from Naha Airport, the white buildings of Umikaji Terrace are reminiscent of a foreign locale such as Santorini or Amalfi. The heart of the innocent little girl inside you will skip a beat in this space, which overflows with shops like gourmet restaurants and craft stores, favorites of all-girl travel groups. Live events can also be enjoyed at sunset and under the moonlight. Free shuttle buses to and from stations including Yui Rail Akamine Station and Kokusai Dori mean you don't have to worry if you want to have a drink or two while there.
Walk on the water like a water skipper! Skim over the ocean with SUP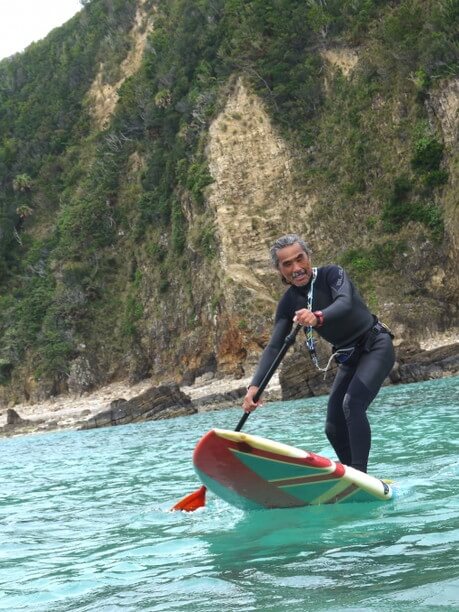 The blue sea of Okinawa has a special attraction for us all, and there is a bounty of different marine activities that let you be a part of the ocean scene. SUP lets you paddle along the surface of the ocean while standing up. It requires a sense of balance, but once you get the hang of it you can walk over the ocean just as you please. It's fun to be like a water skipper and enjoy the carpet of coral expanding under you through the shifting lenses of the ocean's surface. If you're good enough, you can even surf with SUP—give it a try!
Fans of artisanal crafts will love Yachimun no Sato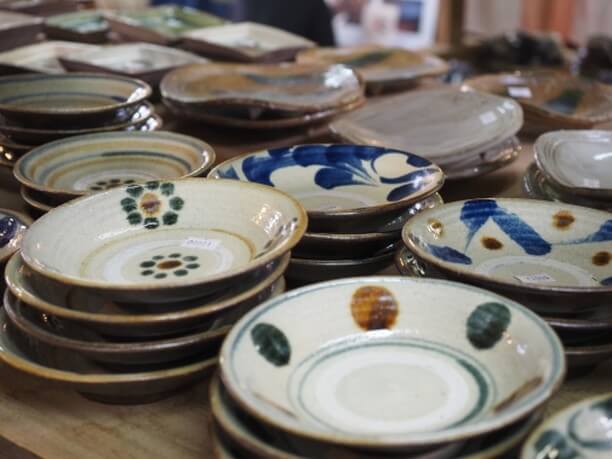 Located in the village of Yomitan within Okinawa Prefecture, Yachimun no Sato sits in beautiful scenic area embraced by greenery. Recently, some people like to organize trips to walk around and visit each of their favorite artisan shops. For these fans of Okinawan Yachimun pottery, Yachimun no Sato is a wonderful place to encounter a wide variety of different crafts all at once. Shape, design, pattern and other aspects of the wares will differ depending on the artisan creating them, and you can handle and select your favorite pieces. No two pieces of handmade Yachimun are alike, and you can also visit specialty shops, general stores and cafes that have pieces on display.
Not quite your ordinary beach! Araha Beach time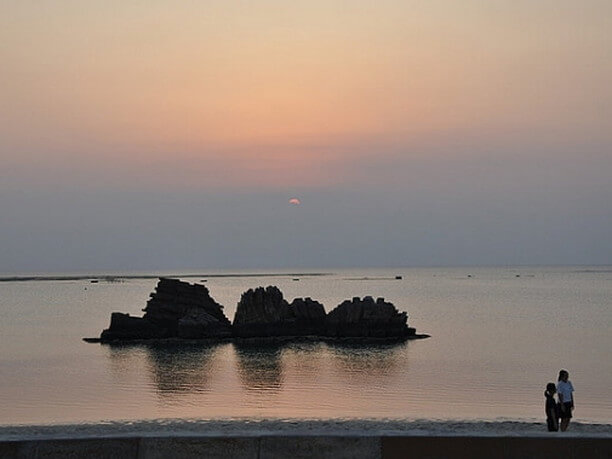 Araha Beach is located in Chatan, a location with a large number of overseas visitors. With are basketball courts and nets for beach volleyball as well as a running course, it is reminiscent of an American west coast beach. You can also enjoy a wide variety of marine sports in the incredibly transparent ocean or just relax on the expansive sandy beach and gaze at the sea. After playing on the beach, have a fun time at a, American-style café or BBQ. Also, the beautiful twilight and sunset here are not to be missed!
Enjoy these spots together! Shuri Castle and the Shuri Kinjo Stone-Paved Road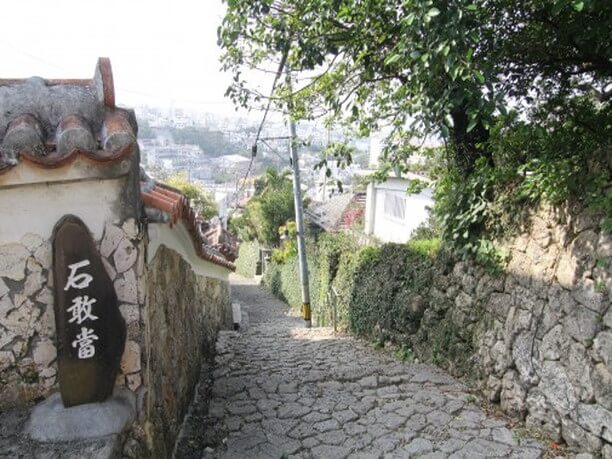 The Shuri Kinjo Stone-Paved Road was originally a military road for sending forces to Naha Port in case of an emergency. It is said to be a miracle that this stone-paved road escaped destruction in World War II. Along its route is the "Kanagusuku no Muraya," which is akin to a community center—a perfect place to have a rest if you are tired of walking. A great bishop wood tree, one of the interesting spots in the township of Kinjo, is also well-known as a "power spot" and is definitely worth a visit.