8 recommended Okinawa dating sights for couples.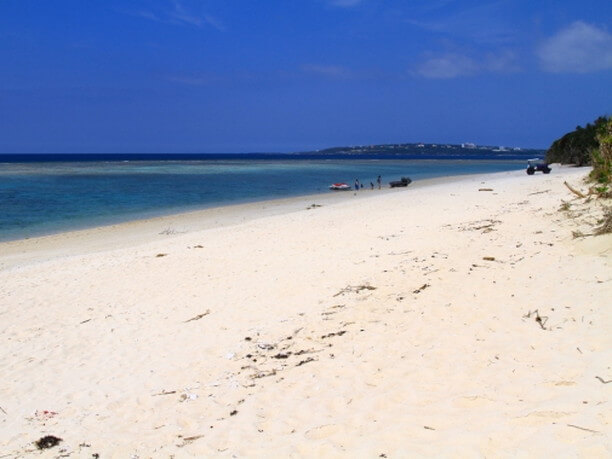 For couples in love why not take a trip to Okinawa, and do something other than the usual date for a change.
Okinawa (沖縄) is packed with nice sights to see and fun things to do.
Introducing the best date spots that are guaranteed to bring couples closer.

Many couples choose Bise Garcinia tree-lined path for their romantic getaway!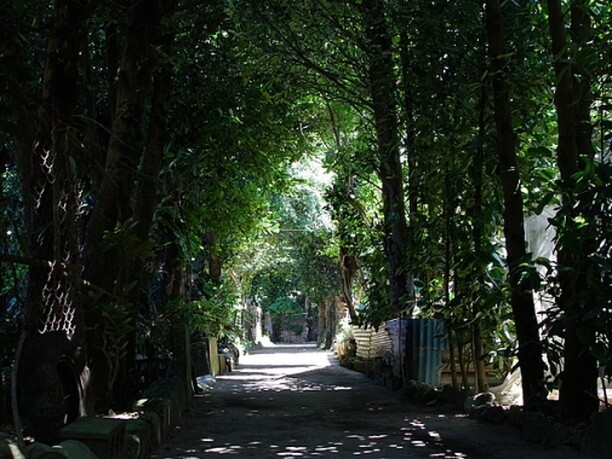 Bise area of Motobu town (本部町) is a popular tourist attraction. This area is where the Okinawa Churaumi Aquarium is located.
The Bise area is lined with Garcinia trees for a reason. There are many typhoons in Okinawa and the Garcinia trees were planted to act as a windbreak to protect the town from typhoons.
The Garcinia trees also help keep the area cool in the summer and help keep the seas negative ions around as a healing effect.
It is the perfect place for a couple to walk hand in hand on a romantic stroll.

【Spot name】Bise Garcinia tree-lined
【Address】Bise Motobu town Okinawa
Kouri Island is a famous tourist destination for couples that was used in a commercial for the popular band "Arashi."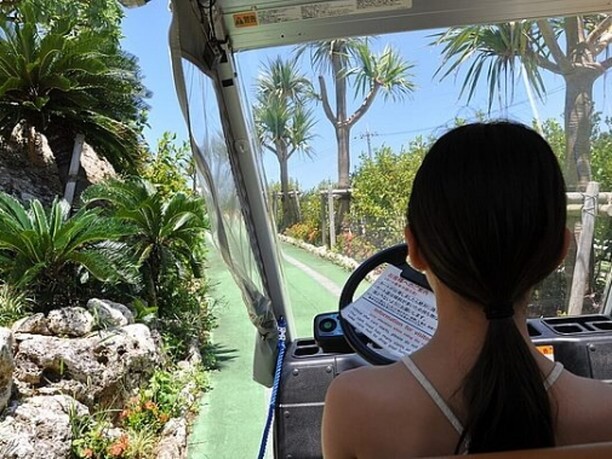 Kouri Island (古宇利島) has some of the most beautiful beaches in Okinawa.
Couples come here not only for the beach but to visit the Ocean Tower and the cute shops and cafés.
The best way to get to the island is to take the Kouri Ohashi bridge.
It is a beautiful view looking towards the island from the road.
Once you arrive there is another great view from the Ocean observation tower. Also impressive is the view from the beach under the bridge.
You can ride on their automatic carts to reach the tower with ease. For couples we recommended taking their heart shaped cart.
A very popular date spot is visiting the heart shape rocks on the beach that was used for an Arashi commercial.
This beach also is known as the Okinawa version of the Garden of Eden. The Adam and Eve legend keeps this beach a special spot for couples.

【Spot name】Kouri island
【Address】538 Kouri Nakijin-son
【Hours of operation】9:00a.m to 6:00p.m.
【Closed on Mondays】Without
This recently opened date spot is ideal for couples in love!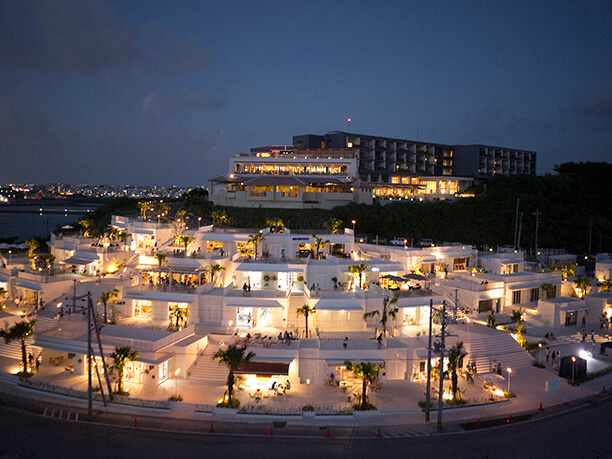 Senaga-jima Island's Umikaji terrace beach resort was opened in 2015.
This green and white stylish space is home to many gourmet shops and stores.
You could spend the whole day here and not get bored.
It offers a panoramic view of West Coast that spreads out as far as your eyes can see.
They have adult hours in the evening.
At sunset you can enjoy the view with a drink at one of the restaurants or bars.
It is a memorable spot for couples in love.

【Spot name】Umicasi terrace
【Address】174-6 Senaga Tomigusuku-city Okinawa
【Hours of operation】10:00 a.m. – 10:00 p.m.
*Individual restaurant and store hours may vary and are subject to change.
【Closed on Mondays】Without
Sea Road is definitely a road you will want to drive on with your date!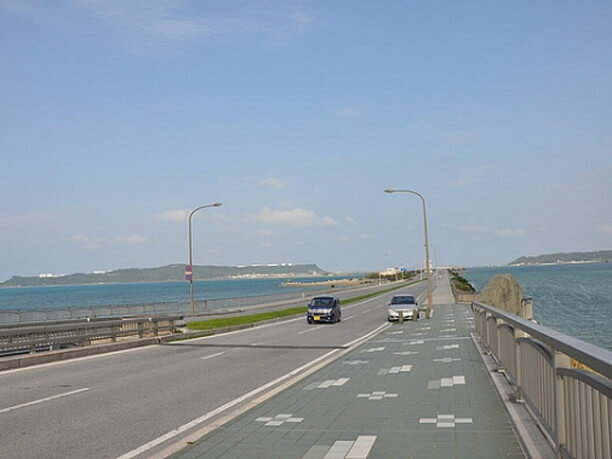 Sea Road is located in Uruma City (うるま市) in the middle of the island. It is a road crossing the sea linking the Katsuren peninsula (勝連半島) and Henza-jima island(平安座島).
You will enjoy this scenic drive that is approximately 3 miles in length. It will seem as if you are driving on the sea!
It is a popular date spot for local young people. You can walk across to experience its beauty from a different view.
Along the road you can visit the Ayahashi-kam sea shops and the Yakena Straits observatory, which has been selected one of the 35 best views in the Okinawa Prefecture.

【Spot name】Sea Road
【Address】Yadaira Uruma-city Okinawa
【Hours of operation】Without
【Closed on Mondays】Without
Ikei-jima Island's Sea Cafe is a great place for a couple to visit.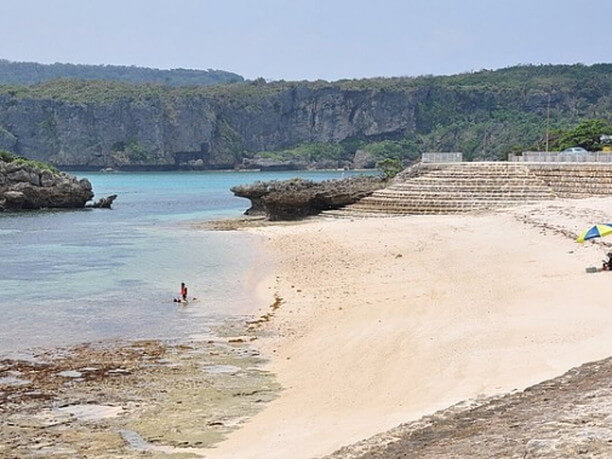 When going from Katsuren peninsula to henza-jima Island take the last red bridge and will come to Ikei-jima island (伊計島). Ikei-jima Island is a calm island that is very popular with couples.
Many tourists visit this island's popular Ohama and Ikei beaches. They get very crowded with tourists in the summer.
While enjoying a beach date you can stop into the "Little Leaking Kitchen" for some delicious Greek cuisine for lunch? It is an unusual sea café with an American owner who'll help create sweet memories of your visit to Ikei-jima island.

【Spot name】Ikei island
【Address】7 Yonashiroikei Uruma-city Okinawa
【Hours of operation】Opens at noon (consult for dinner)
【Closed on Mondays】Mondays, Tuesdays, Wednesdays
SHURI Castle is the place to remember the Ryukyu Kingdom on your date.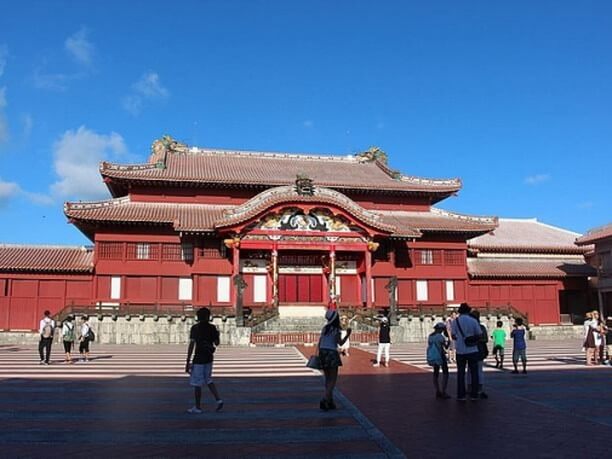 Shuri castle (首里城) in Okinawa is a place you can enjoy the history of the Ryukyu Kingdom.
It suffered heavy damage in World War II, but was restored and became a national park in 1992. It was designated as a World Heritage site in 2000.
It is one of Okinawa's famous world heritage sites that is a very popular place for couples to visit.
Inside there is a place of prayer (kyonouchi) that is considered a holy place and the castle's power spot.
The image of the castle's shurei-Mon gate was used on the 2000 yen Bill so many peoples recognize this place.

【Spot name】SHURI Castle
【Address】1-2 Kinjo-Cho Shuri Naha-city Okinawa
【Hours of operation】
8:30a.m. to 6:00p.m. (December-March), closes at 7:00p.m. (April-June, October-November), closes at 8:00p.m. (July-September)
※ Admission ticket sales are closed 30 minutes before
【Closed 】On the first Wednesday in July and the next day
Sesoko beach provides some romantic sea time.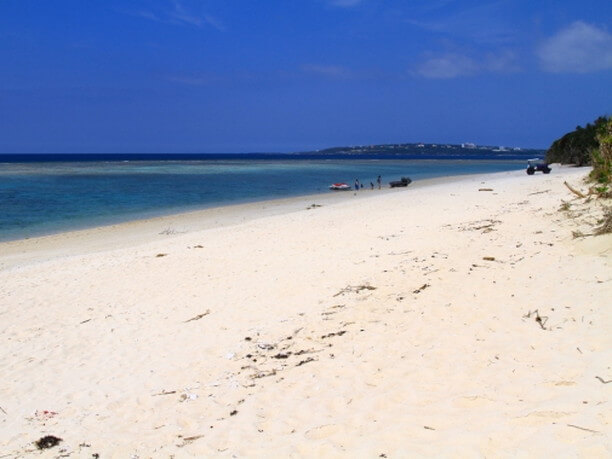 Sesoko beach is a natural stretch of beach extending North to South for approximately a half of a mile.
From the beach you can see the Jusukuma mountain (Tachu) on the Ie-jima Island (伊江島).
This is definitely a beach for those who love a pure natural sandy beach.
It is ideal for a couple looking for a relaxing beach to play on and create lasting memories.
It has a wonderful West Coast view of the sunset that is very romantic.
It is a beach that will definitely create the type of mood that will bring a couple closer together.

【Spot name】Sesoko Beach
【Address】5583-1 Sesoko Motobu-cho Okinawa
【Hours of operation】
9:00a.m. to 5:00p.m. (April-June), closes at 5:30p.m. (July-September)
【Closed】Without
This mysterious world of blue provides an excellent snorkeling experience for couples!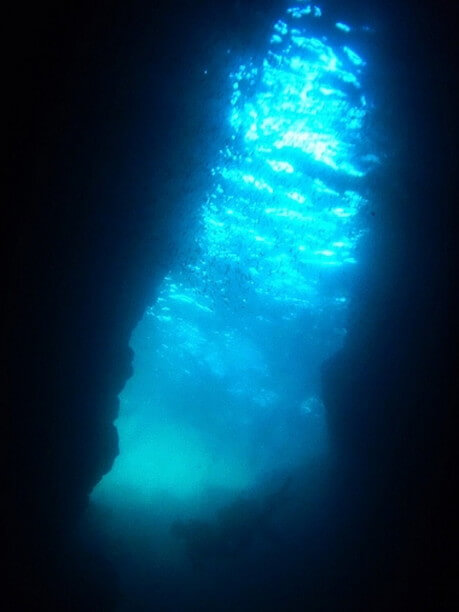 Onna Village (恩納村) on Northern Okinawa's main island is home to the blue cave. This popular marine spot is famous for diving and snorkeling.
This light blue world is the perfect setting for a romantic date. It is a fairy tale world come to life. You can have a fun snorkeling date experience!
If you are lucky you might even get visited by some fun clownfish!

【Spot name】Blue Grotto
【Address】469-1 Maeda Onna-son Okinawa