Perfect Equipment! Okinawa's Recommended Beach Where You Can Enjoy Barbeque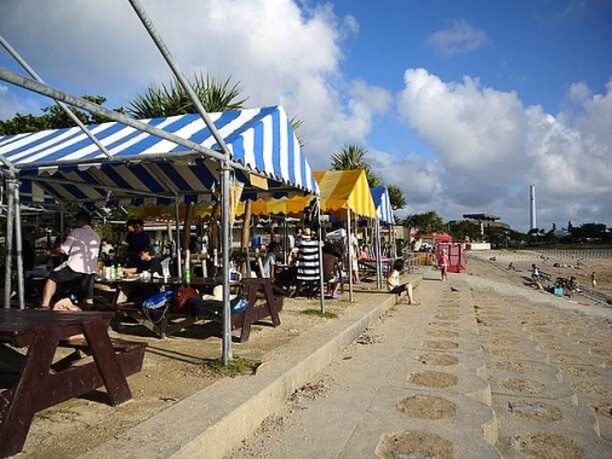 Speaking of a beach party in Okinawa, it is a barbeque. It feels so open and special to have fun with friends in front of sea. In Okinawa, there are a lot of beaches you can enjoy barbeque easily using a rental, so please make a reservation for sure. Enjoy your time in Okinawa's beach with eating and drinking!

Barbeque at Minna Beach, in the Petit Remote Island of North Okinawa!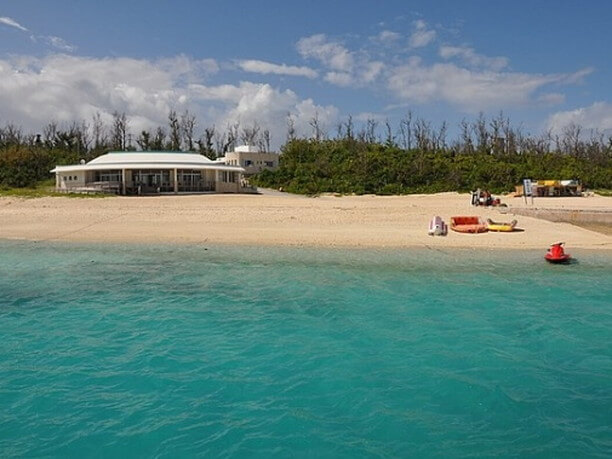 Minna-Jima Island, called "Croissant Island", is only 15 minutes far from Toguchi port in Motobu-Cho, by the boat. It's a small village with a population about 50. You can see a view which is slightly familiar. The transparency is beyond compare. You can rental equipment for marine sports. How about doing barbeque after playing in the beach? Equipment for barbeque is prepared; you can make a reservation at a parlor.

【Spot name】Minna Beach
【Street address】Minnabaru, Sesoko, Motobu-Cho, Kunigami-Gun, Okinawa
【business hours】from April to October
【Regular holiday】None
How About the Barbeque at Toguchi Beach Loved by the Local People?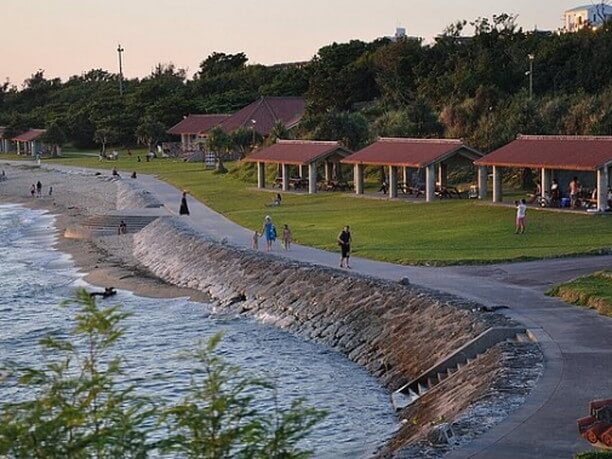 Toguchi beach is a natural and simple long beach, and is loved by the local people. On the lawn in front of an arbor and a restaurant along the beach, you can have a barbeque party which is a standard of Okinawa's beach. If you make a reservation, you can go there empty-handed other than drinks. It's a special time to enjoy while looking at the sea and being exposed to the sea breeze.

【Spot name】Toguchi Beach
【Street address】Toguchi, Yomitan-Son, Nakagami-Gun, Okinawa
【business hours】None
【Regular holiday】None
At Araha Beach, You Can Enjoy an American Barbeque!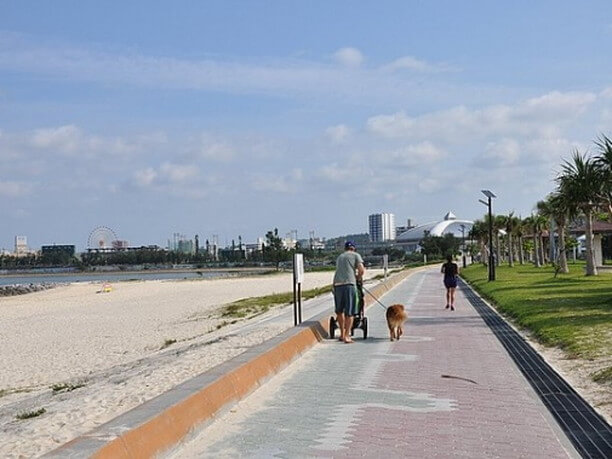 Araha beach is in Chatan-Cho, and the atmosphere is gorgeous and international. There are a court for basketball and beach volleyball, and a running course. You can enjoy marine sports in the sea, and children can play with playground equipment with a sailing boat as a motif. The facilities for barbeque are enriched. You can bring foods and drinks if you want. And of course, you can finish easily by making a reservation for rental. Please enjoy your time eating, drinking, and playing. And don't forget the sunset!

【Spot name】Araha Beach
【Street address】Mihana, Chatan-Cho, Nakagami-gun, Okinawa
【business hours】10:00 a.m. – 6:00 p.m. (in mid-April – later part of October)
【Regular holiday】None
Sunset Beach is the Most Suitable for Enjoying Both of the Sea and City!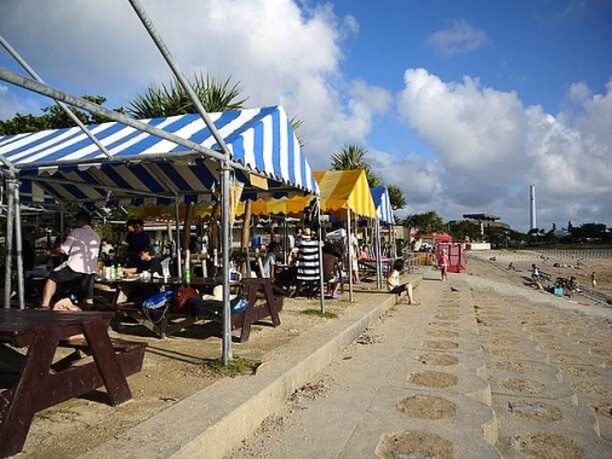 Sunset beach is in American Village, and the sea is side by side with a city. It's the most suitable place for people who want to enjoy not only the sea, but also the shopping. You can do a barbeque at tables along the beach. You can rent equipment, so you can enjoy easily. (A carry-on is prohibited.) And the highlight is, of course, the sunset. It's so stylish that the ending of a barbeque is a sunset sets in the horizon

【Spot name】Sunset Beach
【Street address】2, Mihama, Chatan-Cho, Nakagami-Gun, Okinawa
【business hours】Open 365 days
Azama Sunsun Beach is a Perfect and Kind to Tourists.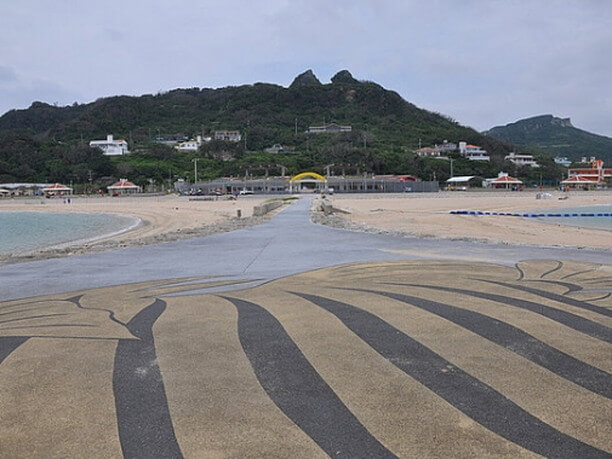 Azama Sunsun Beach is an artificial beach separated for swimming and marine sports. Shower rooms, locker rooms, and a shop are equipped, and the facilities are barrier-free. For a barbeque, you can make a reservation with just a phone call, so you can enjoy easily without preparing by yourself. Do a barbeque while looking at Kudaka-Jima Island in the distance after having played in the transparent sea. Please enjoy delicious time and the best scenery.

【Spot name】Azama Sunsun Beach
【Street address】1141-31, Chinen Azama, Nanjo-Shi, Okinawa
【business hours】July & August: 10:00 a.m. – 7:00 p.m.
          April – June, September and October: 10:00 a.m. – 6:00 p.m.
【Regular holiday】None
A Marvelous Scenery! Enjoy a Barbeque in a Tropical Beach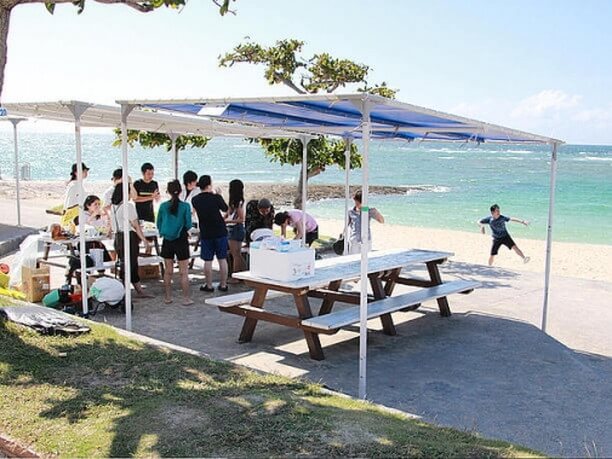 Tropical beach is only one bathing place in Ginowan-City. The sunset to look at from an observation deck of the limestones which stuck out of the marine top is recommended. There are tents where you can do a barbeque by pre-order along the beach. It's a luxury time for barbeque while looking at the sea, and hearing the sound of waves. At a store called "Tropical House", you can buy an Orion Beer.

【Spot name】Tropical Beach
【Street address】4-2-1, Mashiki, Ginowan-City, Okinawa
【business hours】Late in April – October 30
          Swimming time: 9:00 a.m. – 7:00 p.m. (fluctuates by a season)
          Utility time: 9:00 a.m. – 9:30 p.m.
【Regular holiday】None

It's the powerful charm of barbeque to make friends with a group of neighbors and enjoy freedom. The taste is particular when it comes in front of the beautiful sea of Okinawa. Conversations with friends and sharing meals deepen a connection more and more. Please have a great time with following a minimum rule and manner.