Enjoy delicious noodles at one of these recommended Okinawa Ramen restaurants!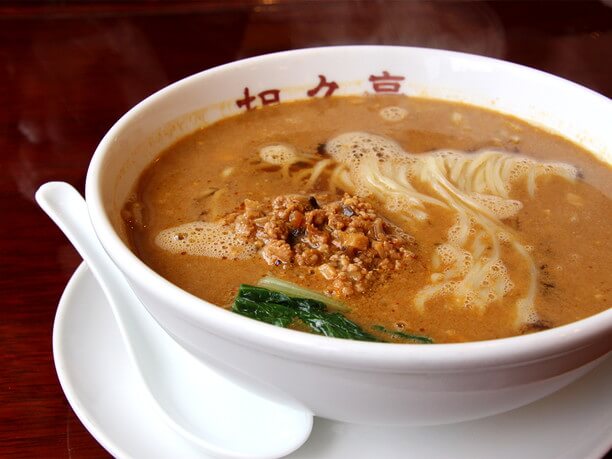 Okinawa soba is said to be representative of Okinawa gourmet food! However, ramen enjoys an exciting Okinawa noodle culture along with Okinawa soba. We are reviewing some of the more popular restaurant recommended amongst the many restaurants.

"Menyaguu" is a popular ramen shop loved by the locals!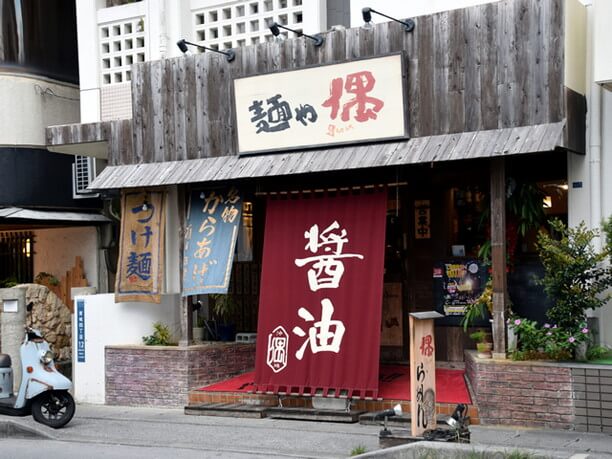 "Menyaguu" in Urasoe City, is a ramen restaurant opened by owners who studied at a famous Tokyo store. They feature a ramen in a seafood & meat thick soy sauce soup. This recommended ramen is one that you will never forget once you eat it. It is served in an original dish, full of personality that was made in a workshop in Yomitan village. You can enjoy the taste of the ramen from a shop that is considered a pioneer in Okinawa Ramen. Because the store is located in a residential area which is a little outside of the tourist area, be sure to look out for the "soy sauce" sign at the entrance! They offer free raman to customers kindergarten age or younger!

【Spot name】Menyaguu
【Street address】4-12-6 Miyagi Urasoe-City Okinawa
【business hours】11:00 a.m. to 2:00 p.m.
【Regular holiday】None
Enjoy homemade tsukemen style noodles at Sanchikuju!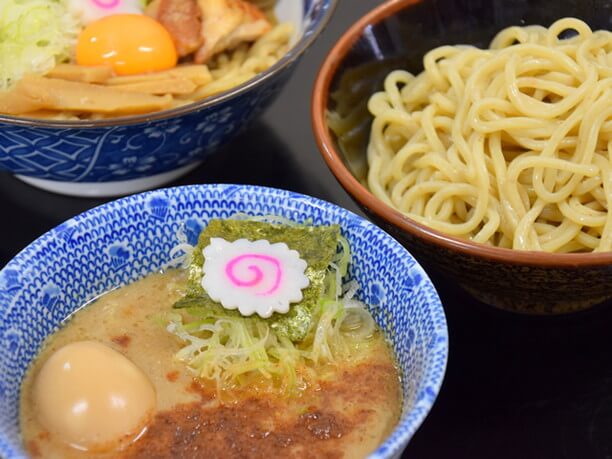 Sanchikuju of Okinawa not only has delicious ramen, but also has boiling noodles! This homemade noodle shop in the center of Naha city is a popular shop that inherited its tastefrom the famous noodle shop in Tokyo, "Roku Rinsha." They feature both "Tsukemen" and "Mazesoba" noodles. Most popular is their "ajitama nokou Tsukemen," which serves noodles in a fresh fish and pork bone thick soup. It is recommended for someone who is looking for something a little different in an Okinawan ramen. For students, they offer a free upgrade to a large bowl of noodles! A good time to come is weekdays between 4:00 and 6:00 in the evening, when it is less busy. With their designated parking area it is easy to access by car!

【Spot name】Sanchikuju
【Street address】2-1-6 Makabi Naha -City Okinawa
【business hours】11:30 a.m. to 9:30 p.m.
【Regular holiday】Irregular holiday, inquiries in advance
Tantan Tei is one of the most popular shops in Okinawa serving Tantanmen ramen!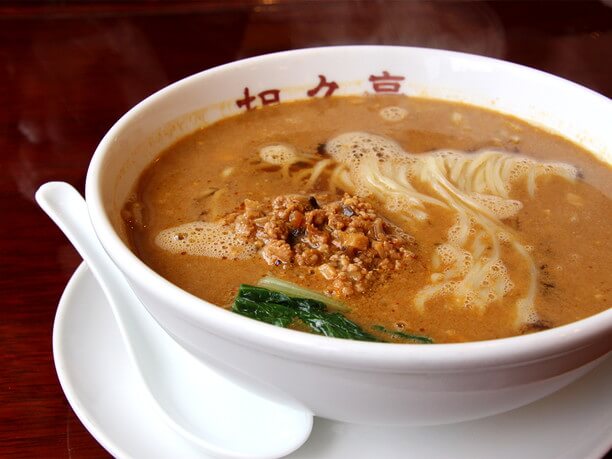 Tantan tei is a popular Chinese restaurant owned by brothers from Okinawa! Their most popular ramen is their Tantanmen. It has a mild flavor with homemade shiba sauce (a sesame miso base soup). You can adjust the spicy or sour taste to your liking. It is a popular shop that gets crowded on the weekend. It is recommended to come at opening time. In addition to ramen, you can enjoy popular Chinese gourmet such as spring rolls and Shumai!

【Spot name】Tantan tei
【Street address】2-29-21 Oyama Ginowan-City Okinawa
【business hours】Lunch 11:30 a.m. to 3:00 p.m., Dinner 6:00 p.m. to 11:00 p.m.
【Regular holiday】Saturday
Restaurant Peacock is a long-established restaurant where you can enjoy authentic Chinese food!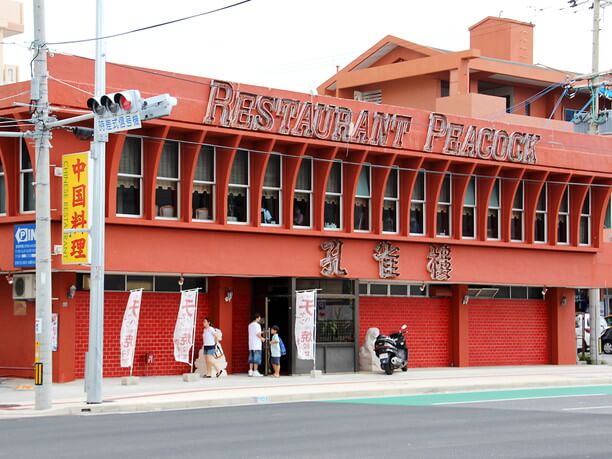 Restaurant Peacock, familiarly nicknamed "Peacock" is a long-established Chinese restaurant operated by a family from Shanghai. You can enjoy all kinds of Chinese cuisine, including ramen! Their décor makes you feel like you have entered a shop in China! They offer more than 100 kinds of traditional Chinese cuisine. They are most famous for their home-made dumplings and "Beijing duck" that is baked in a kiln. If visiting the store for the first time, we recommend the "lunch set" that you can get for around 1,000 yen. The Peacock House with its red-colored appearance is located near the Futenma US army base in Ginowan City.

【Spot name】】Kujakurou
【Street address】2-22-8 Oyama Ginowan City Okinawa
【business hours】Lunch 11:30 a.m. to 3:00 p.m.
        Dinner 5:30 a.m. to 10:30 p.m.
【Regular holiday】Wednesday