4 seafood restaurants in Okinawa where fresh seasonal fish is waiting!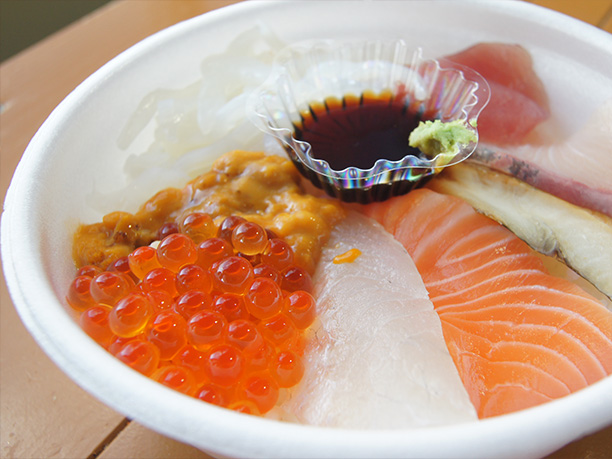 Seafood is a specialty of Okinawa being that is so close to the sea. There are many kinds of fish to choose from and it is all fresh! These delicious meals are each prepared with local seasonal ingredients that will satisfy your stomach!

Fresh fish served in large portions!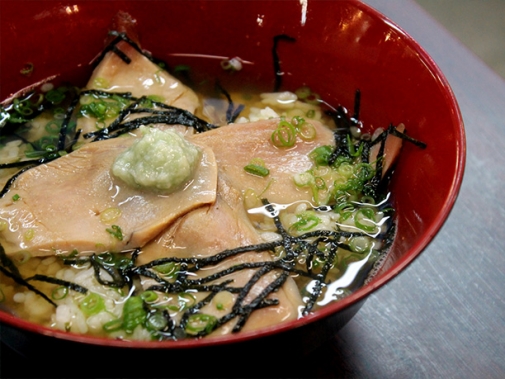 This place opens at 6 in the morning and quickly fills with vibrant, energetic voices pf the public that are happy to at this shop located at the fishing port.
The store shelves are lined with colorful seafood. Featured is the gourmet "don sushi maguro. It is marinated tuna with roasted spiced broth, salt malt and tossed with wasabi stems.
You can watch the craftsmen prepare the fresh fish to be turned into another delicious meal.

【Spot name】Tomariiyumachi
【Address】1-1-18 Minatomachi Naha-city Okinawa
【Hours of operation】6:00a.m. to 6:00p.m.
【Closed on Mondays】Without
Enjoy seafood In Japan's southernmost location.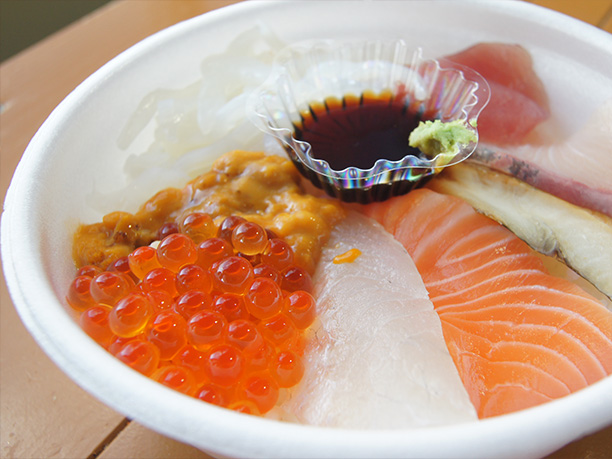 Located in Japan's southernmost Okinawa Prefecture this "Road station" is one of the best places for fresh fish. It is a fish Center where many seafood sales are made.
Every Saturday and Sunday you can enjoy reasonable gourmet meals. A speciality is their Bowls of sushi rice topped with seafood.
This is the place to come if you want to eat good seafood at cheap prices. You can also purchase sea grapes at a reasonable price.
So why not stop in to buy souvenirs before your flight?

【Spot name】Itomann Michinoeki
【Address】4-20-4 Nishizaki-cho Itoman-city Okinawa
【Hours of operation】9:00a.m. to 6:00p.m.
【Closed on Mondays】Without
If you enjoy the local seafood this is the place to be!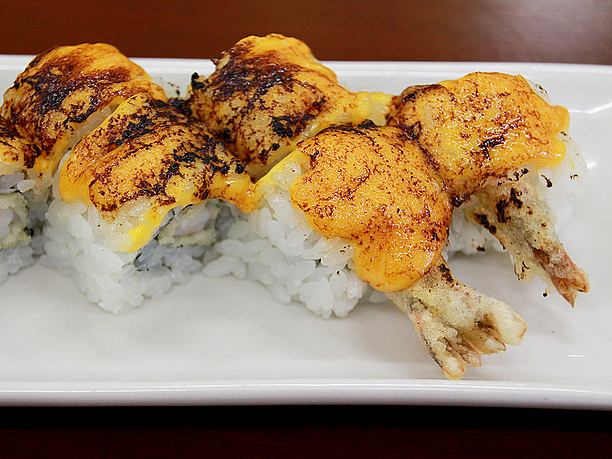 On the West coast of Ginowan city is Hagoromo Market. Here in addition to seafood you can find Japanese-style confection as well as chilled grilled vegetables and fruit unique to Okinawa Prefecture.
If you come on Wednesdays or Saturdays you can watch them prepare a pig to be cooked for their pork dinners.
There are two stores in the market. Both offer rice and all kinds of seafood. You can enjoy stir-fried vegetables with eggs and white rice with seaurchin sauce and a grilled roll first in Okinawa on the Japanese "Chanpon."
The Market is not far from Ginowan Beach Park so if you are in the area you should come by!

【Spot name】Hagoromo market
【Address】7-1350 Oyama Ginowan Okinawa
【Hours of operation】9:00a.m. to 7:00p.m.
【Closed 】Open all year round.
Indulge in local gourmet seafood at this popular restaurant!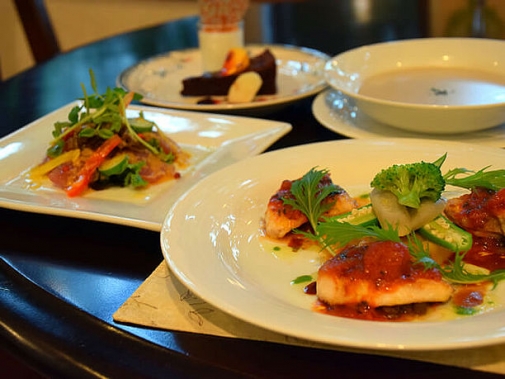 This is a trendy Western-style family restaurant. in the family. They specialize in Cooking with gentle seasoning mixed with local ingredients.
The owner has a fish brokers license so he is able to buy fresh fish that can be served at the restaurant each day.
There is also a platter of the suites that changes every season that you can enjoy as a delightful end to your meal !

【Spot name】Bistro Bouquet (Castle City)
【Address】435-2 Chinen kuhara Nanjo-city Okinawa
【Hours of operation】11:30a.m. to 3:00p.m. and 6:00p.m. to 9:00p.m.
【Closed】On Tuesday