Enjoy a special café in Southern Okinawa's Nanjo city and Itoman city!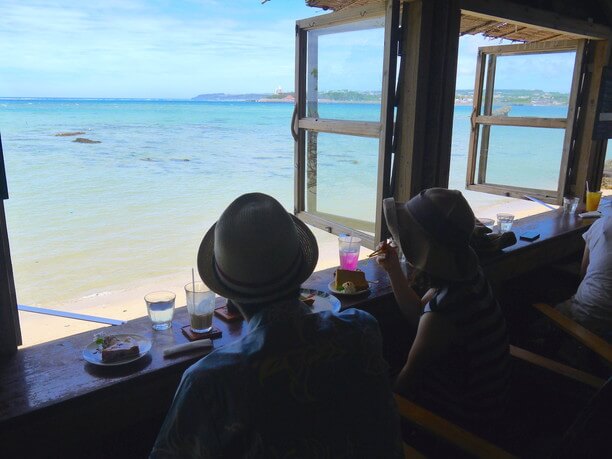 In Nanjo City and Itoman City of southern Okinawa, there are plenty of fashionable cafes in exceptional locations! Come and enjoy a relaxing time in a café that makes you feel the slow Okinawa time.

Enjoy this Nanjo City's forest cafe!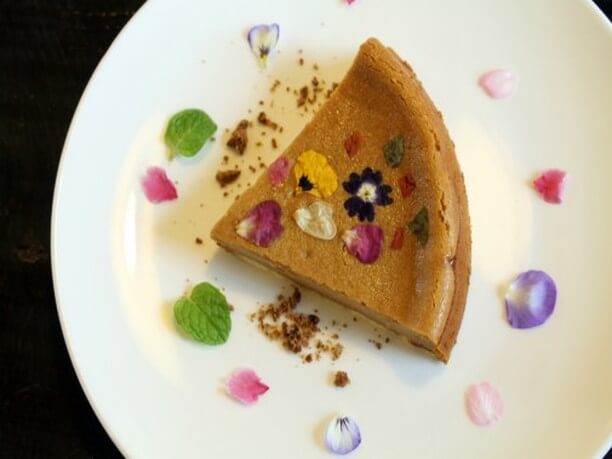 "Cafe Beans," located on a hill at Nanjo City's Hyakuna beach is a forest cafe that tickles the heart of visitors. The small shop (owned by three sisters) was handmade by the owners in the forest. It's as if you find yourself in a picture book, where you can have lunch and sweets made with fresh Okinawa ingredients. One of the most popular items is their "brown sugar baked cheesecake." It is made with brown sugar made by the three sisters' parents. It is a perfectly tasty, simple treat. Served along with the smiling faces of the three sisters, it creates the perfect relaxing island time.

【Spot name】Cafe beans
【Street address】987 Hyakuna Nanjo-City Okinawa
【business hours】11:00 a.m. to 5:30 p.m.
【Regular holiday】Sunday and Monday (with temporary holidays)
This popular cafe in the south has a legendary menu with excellent photo opportunities!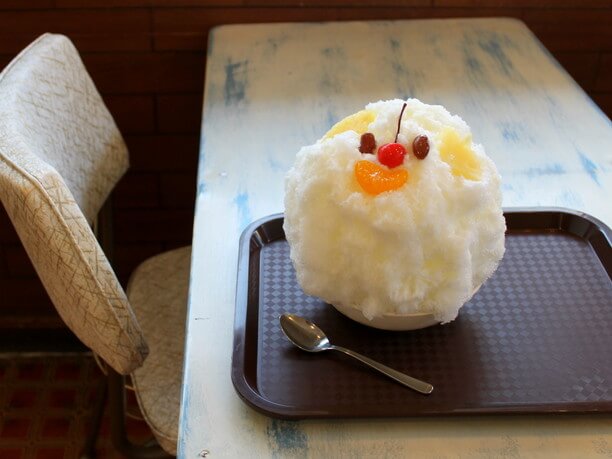 Hiyashimono Shop Marumitsuzenzai stands near the Itoman Rotary in the southern part of Okinawa. Inside the store there are colorful chairs, tables, and modern lamps everywhere. It was founded the year America returned Okinawa to the Japanese and much of the original décor is still intact. It is a cafe known for its popular cold sweet treat, "white bear." The bear's eyes are decorated with azuki beans, a cherry nose, oranges for lips, and pineapple eyebrows. It has a delicious taste of milk and a fluffy texture. It makes for an excellent photograph! Also very popular is their "chilly zenzai."
After relaxing with a cold treat, it is nice to go to "Bibi Beaches" in Itoman City!

【Spot name】Hiyashimono Shop Marumitsuzenzai
【Street address】967-29 Itoman Itoman-City Okinawa
【business hours】11:00 a.m. to 6:00 p.m.
【Regular holiday】None
Spend a pleasant morning at this classic Okinawa sea cafe!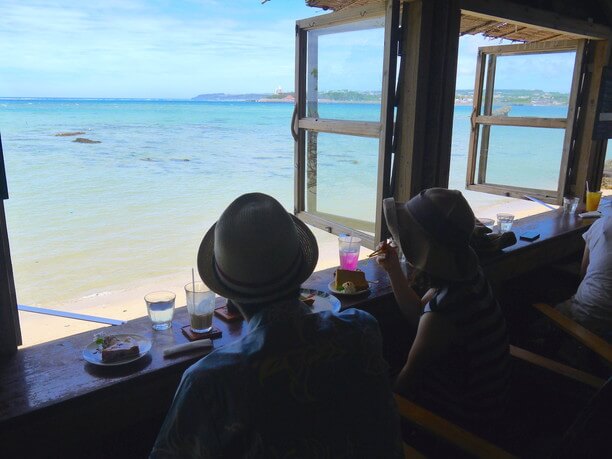 This seafood café is famous for its large open glass window and feeling of openness. Everyone that comes here can't help but smile in Okinawa's comfortable sea breeze. You can take a walk picking up the coral on the beach or soak your feet in the shallow sea right in front of the restaurant. In the shop there are "impression notes" that people write about their experience at this famous spot. It is a wonderful restaurant that serves from the heart.

【Spot name】Hamabenochaya
【Street address】2-1 Tamagusuku Tamagusuku Nanjo-City Okinawa
【business hours】10:00 a.m. to 8:00 p.m. (drink Last order at 7:30 p.m., last food order at 7:00 p.m.), Monday only open until 2:00 p.m.
【Regular holiday】None
Gangla's cave cafe has a unique space!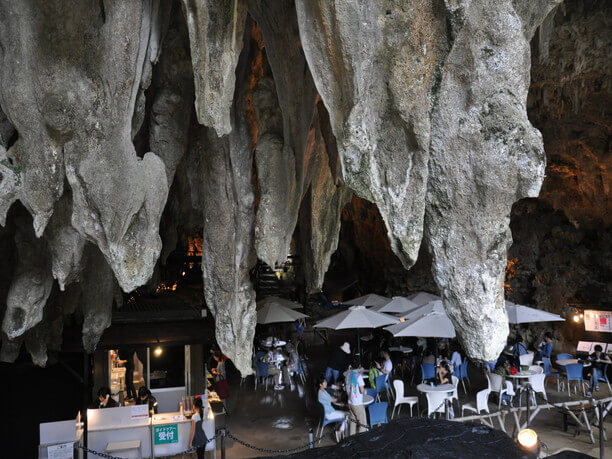 Nanjo City's Gangaran valley, is known as a power spot in the southern part of Okinawa. It was created by the collapse of a limestone cave hundreds of thousands of years ago. The Cave Café is at the entrance to the Valley of Gangalla. It has a reputation as a unique space unlike any ordinary cafes. Here, there is a wide range of activities, such as photographic exhibitions concerts, and even cave pro-wrestling. In 2014 they discovered in the cave shells and 20,000-year-old remains of human bones. In this space, you can experience a mysterious feeling of another time. There are parts of Gangar Valley where the ground is uneven, so be careful when walking!

【Spot name】Cave cafe
【Street address】202 Tamagusuku Maekawa Nanjo-City Okinawa
【business hours】9:00 a.m. to 6:00 p.m. (reservation reception)
【Regular holiday】None