Sightseeing power spots in Okinawa that you can enjoy by yourself!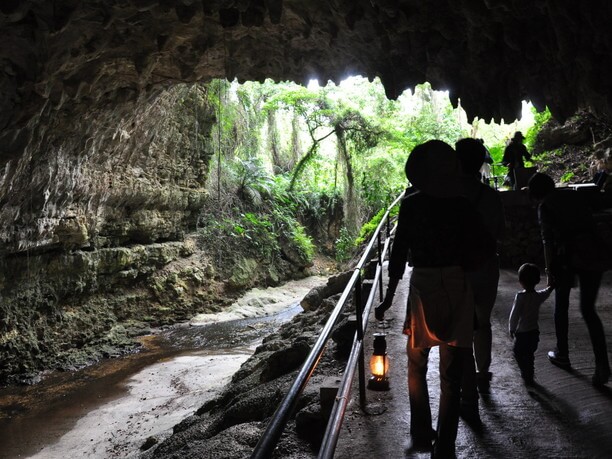 It's fun to travel in groups, but it is easier to travel alone where you are free to spend your own time without having to decide with anyone else what to do. In Okinawa, there are many recommended sightseeing spots that you can enjoy alone.

Enjoy a guided sightseeing tour of Naha City!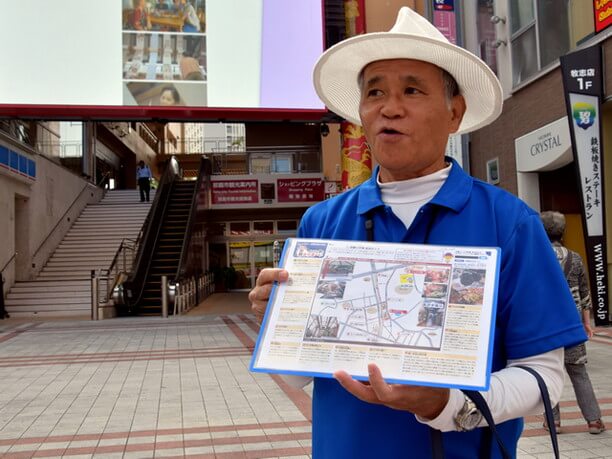 "Naha Machimai is a company that provides guided walking tours in Naha City. They have a variety of diverse tours with the themes of "people, town, encounter and rediscovery". The guides range in age from 20 to 70 and are all experts on walking in the town as the locals do. Their informative talk and smooth travel tips make your time around town so much more enjoyable. You can join in with an existing tour but capacity is limited to 10 people. So, it is best to book a spot by internet or phone! It is a great activity to do alone where you can enjoy encounters with other participants while walking around and learning about Naha 's history and culture.

【Spot name】Guide and some Naha
【Street address 】Tenpusu Naha 3F 3-2-10 Makishi Naha-city Okinawa
【business hours】The reservation reception time by telephone is 9:00 a.m. to 5:00 p.m.
【Regular holiday】None
A healing tourist spot that you can enjoy alone!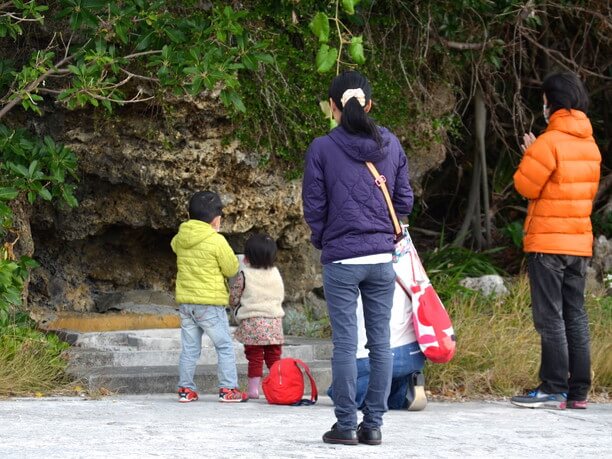 Kudaka Jima is about 7 miles southeast of Shuri Castle. It is one of the closest islands from Naha and many seaside customers visit from inside and outside the prefecture in the summer. It is known as the "island of the Gods" and is dotted with numerous sacred places that people of the island have protected since long ago. You may see someone kneeling in front of a shrine. If so please do not disturb them. If you travel around the island alone, we recommend using a rental cycle! We also recommend visiting the small museum built at the Kudakajima Accommodation Center if you want to know about the island.

【Spot name】Kutakajima
【Street address】Kudaka Chinen Nanjo City Okinawa
This Okinawan treasured tourist destination can be enjoyed on your own!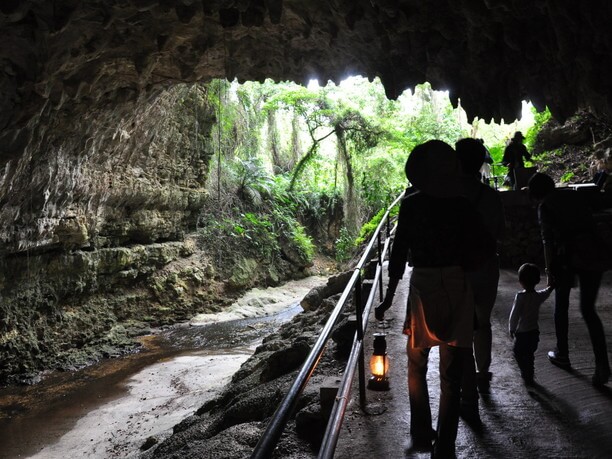 Gangalla Valley is known as a power spot, and is a treasured tourist destination in Okinawa for both adults and children. A special guide will guide you around the premises, so you can walk with confidence even if alone. There are places that are uneven at your feet, so be sure to have good walking shoes. Guided tours are run through a reservation system, so check on their homepage for times and reservation procedures. It is recommended that you spend time at the Cave Cafe in the limestone cave before and after the tour.

【Spot name】Valley of Gangalla
【Street address】202 Maekawa Tamagusuku Nanjo City Okinawa
【business hours】9:00 a.m. to 6:00 p.m. (reservation reception)
【Regular holiday】None
Enjoy this relaxing sightseeing spot even while traveling alone!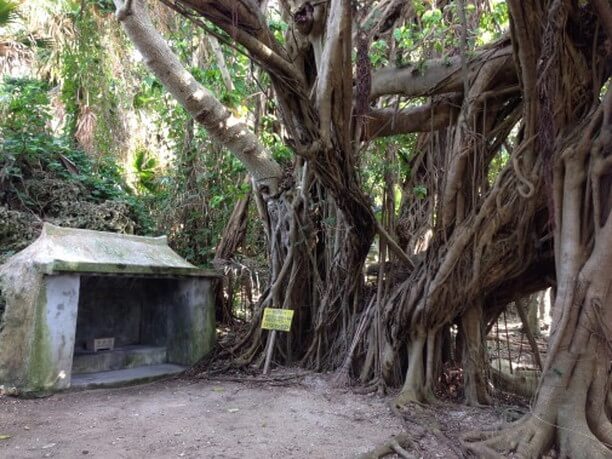 Hamahiga Jima is protected by the azure sea, and has more than 30 places of worship! The whole island is a comfortable power spot. Because the road width of the village is narrow, it is recommended to take a tour on foot. If you are traveling alone, you can enjoy a quiet time by yourself. If you are confident in your ability to walk a long way, we recommend walking to the legendary "Yuchi river." You can visit the Amamichu no cemetery on the waterside of Higa-Ku area. Beautiful scenery is waiting for you.

【Spot name】Hamahigajima
【Street address】Katsunohama Uruma-city Okinawa
Drive comfortably to these remote islands across the Kaichu road!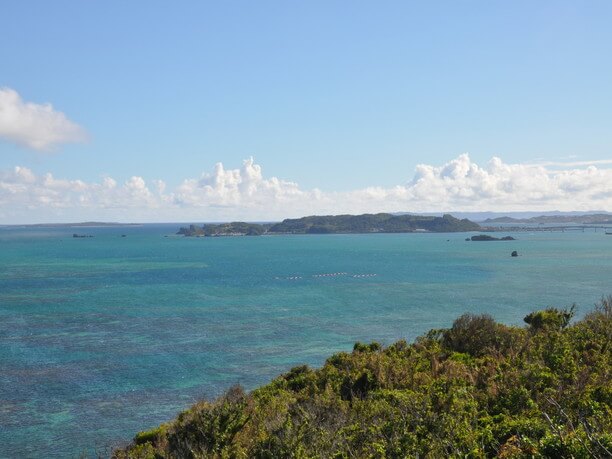 Miyagi Jima is connected by the Kaichu road to the mainland Katsuren Peninsula and Henza Jima Islands. Along the way you can find the "Nuchmaisu salt making plant." There are three power spots on the island that are said to lead to happiness. There are parts of the island where it is best to just enjoy the tranquility of these remote islands so it is common for many to go on a trip alone. Beyond that, there is a red bridge that serves as an entrance to Ikei Jima Island.

【Spot name】Miyagi-jima Island • Ikeij-ima Islands
【Street address】Uruma-city Okinawa