8 recreational area power spots in Okinawa that you will love!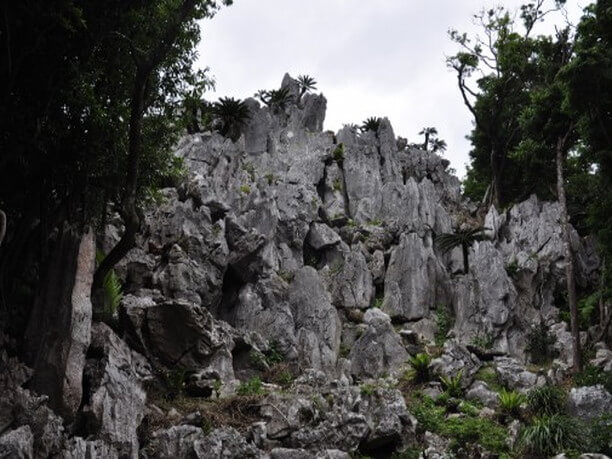 Many believe that power spots may improve your love life and work situation. They say they feel a mysterious energy in these places. Many people in Okinawa believe that God dwells in a variety of natural settings and so they can worship in nature.
After enjoying the various marine sports, you can take a drive and enjoy the scenery of Okinawa while on your way to visit these power spots.

You should visit the World Heritage site of Seifa-Utaki in Okinawa at least once in your life.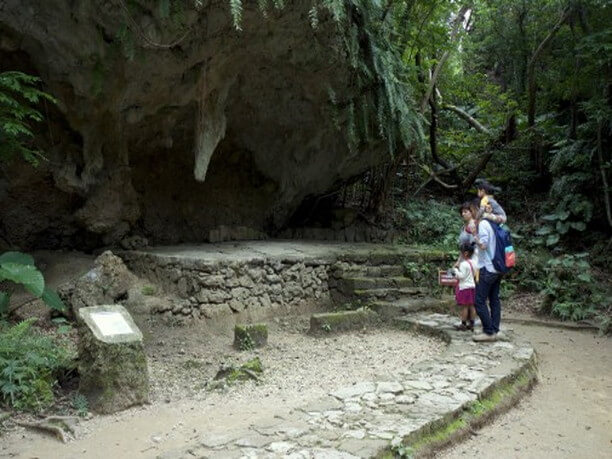 Many tourists come to visit the world heritage site of Seifa-Utaki(斎場御嶽). It is the number one power spot in Okinawa. For the local people, it is an important place.
When entering this spot it is customary to first greet the gods with a prayer then proceed to the 6 sacred spots located here. This sacred space in nature is particularly recommended for couples in love.
When visiting, your show of gratitude and respect will help your wish to come true.

【Spot name】Seifa-Utaki
【Address】270-1 Chinen Kudeken Nanjo-City Okinawa
【Hours of operation】9:00a.m.-6:00p.m. (last admission 5:30p.m.)
【Closed on Mondays】It's bi-annual lunar calendar where in May and October there are 3 days of rest,
This stone-paved road in the Shuri Kinjo-Town was, in fact, a military road!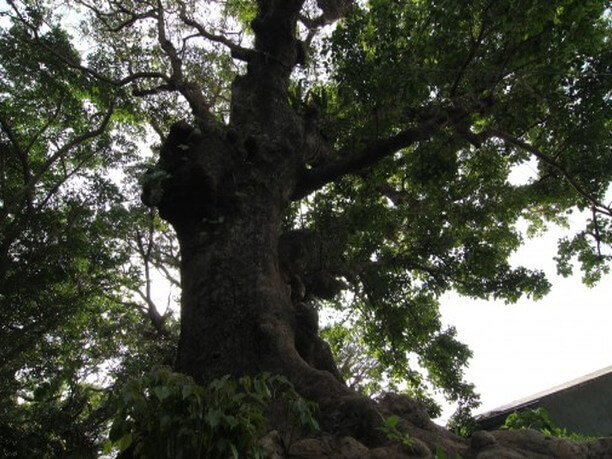 There is located in this residential area some 300-year-old trees.
As you enter the stone-paved road from the world heritage site, Shurijo Castle you will be greeted by these old trees. It has been reported that if you put both hands on the Akagi trees you can feel the energy.
Note: since this is the habitat of the hub (poisonous snake) be careful!

【Spot name】SHURI Akagi
【Address】Shuri-Kanagi -cho 1-Chome Naha-city Okinawa
Experience being close to God on Kudaka Island!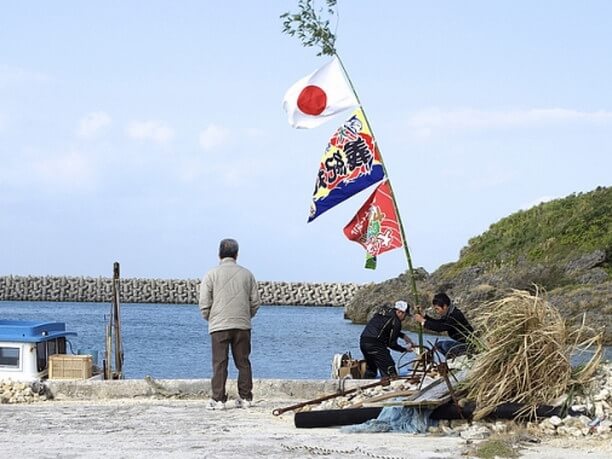 Kudaka island has long been known as a power spot in Okinawa.
Seifa-Utaki port is nearby giving you access by ferries.
At the harbor kiosk, they sell Kudaka island produced salt and processed foods. These are souvenirs we recommend buying.

【Spot name】Kudaka Island
【Address】Okinawa Nanjo Chinen, Hisataka
This whole island is a power spot!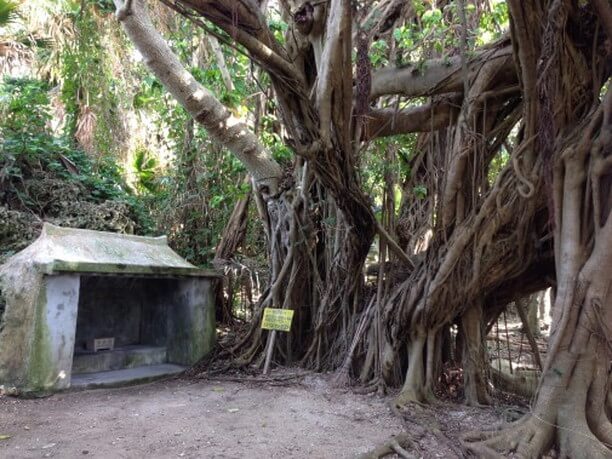 The father of Ryukyu, Amamichu-Shirumichu's (アマミチュー・シルミチュー) grave is on this island. This makes the whole Hamahigajima island (浜比嘉島) a power spot. Protected by the azure waters, there are more than 30, powerful prayer spots throughout the island.
The old village still remains and the island people live here peacefully. So if you visit here please be respectful and do not disturb the locals.
Superb view of Kouri Island from the Kouri Bridge !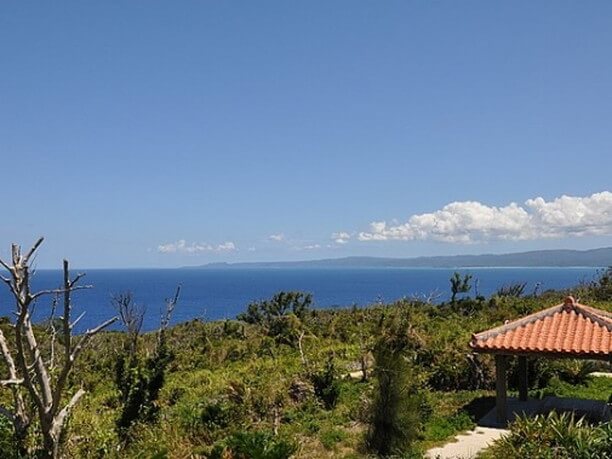 This charming island is connected by the Kouri Bridge (古宇利大橋) to the northern part of the main island of Okinawa.
On this island is Chinugu beach (チヌグ浜) which boasts being the most beautiful beach in this prefecture.
Okinawa version of the Adam and Eve legend is said to have occurred at this very sacred place. It is a popular place to pray for love fulfillment and the well-being of offspring.
This epic cape in Okinawa is a powerful place to visit!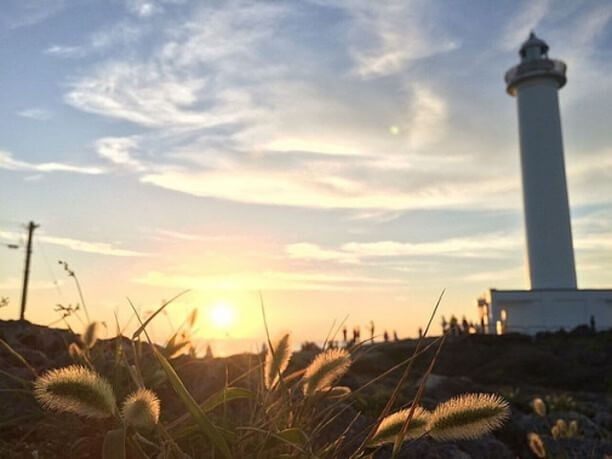 This lighthouse is a symbol for the Yomitan village(読谷村). It provides a superb view of the Cape of Zanba(残波岬).
Most prayer power spots are out in the open but here on the cape, you can find a special prayer spot that is covered with a roof. There are also many sacred spots located in different locations in the rocks. Locals come to these power spots in order to pray.
Yomitan Village is a special place to live. The famous scenic spots of the Zanba Cape create plenty of places that are considered sacred and are visited frequently by locals who want to worship.

【Spot name】Zanba Cape
【Address】1861 Uza Yomitan-Son Nakagami-gun Okinawa
Increase your luck on the northernmost island's power spot of Daisekirinzan!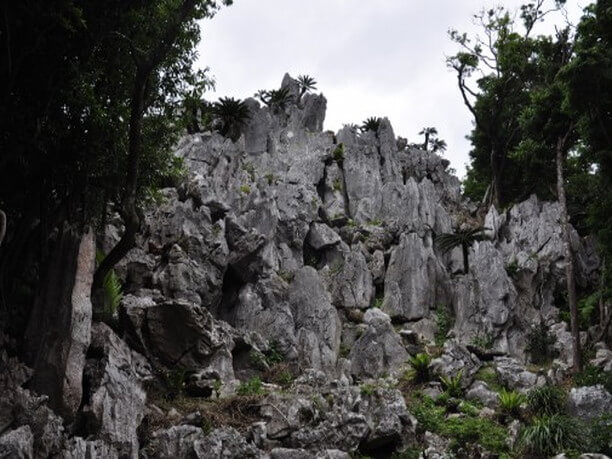 Spreading out across the subtropical jungle of the northern island of Okinawa is the power spot of Daisekirinzan(大石林山). This area is even mentioned in Ryukyus mythology as overflowing with the powers of nature.
Guided tours are available of this very powerful spot.
It is said that two people in Love can see a different world for themselves if they come here to visit.

【Spot name】Daisekirinzan
【Address】1241 Ginama Kunigami-son Okinawa
【Hours of operation】Hours 9:00a.m.-5:00p.m. (6:00p.m. closed) April-September. 9:00a.m. -4:00p.m. (5:30p.m. closed) October-March
【Closed on Mondays】Open all year round.
【Note】* Reservation is required for guided tours.
Gangara Valley, a feast of ancient life and nature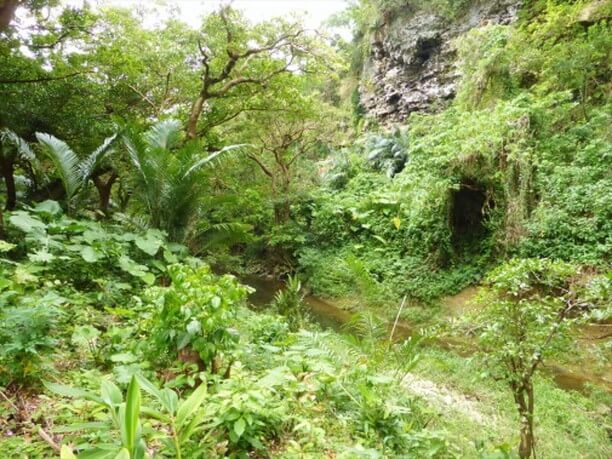 The Valley of Gangara(ガンガラーの谷) integrates nature and ancient history.
This power spot with its famous limestone cave is one of the most popular tourist spots in the area.
It has the Inagu(イナグ洞) and Ikiga caves (イキガ洞)where people go to pray in hopes of finding their true love companion.

【Spot name】The Valley of Gandara
【Address】202 Tamagusuku-maekawa Nanjo-city Okinawa
【Hours of operation】Cave Cafe 10:00a.m.-6:00p.m.
           (5:30p.m. last admission)
【Closed on Mondays】Open all year round.

When entering one of the power spots introduced here that are referred to as sacred spots, it is customary to enter with a prayerful greeting.
These are places where the people of Okinawa come to worship and cherish. You should enter very gently with an open heart. Please follow the rules and be respectful.