Okinawa's healing spot that you definitely want to visit World Heritage "Seifa-Utaki"

Sacred place of highest rank in Ryukyu history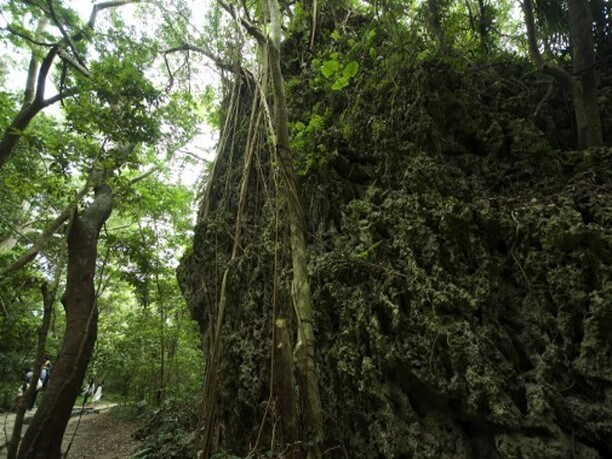 The Ryukyu Kingdom is said to have been born 18,000 years ago.
There are Ryukyu history books such as "Chuzan seikan" or "Kyuyo," which talk about the sacred place of Seifa-utaki.
Since it was registered as a World Heritage, a lot of tourists have been visiting this place and has gathered a lot of attention as the spot of healing power.
In the Ryukyu Dynasty, it was considered as the high ranking sacred spot that Kikoe-Okimi priestess who supported the king's reign used to visit. This place has been a significant worship place for Kaminchu (Ryukyu's priestess) in Okinawa and people who are religious and live in that area even after the Meiji era.

This time, we talked with a local who knows all about Seifa-utaki, Ms. Nabi Furugen, before visiting this sacred place.
Place to open your heart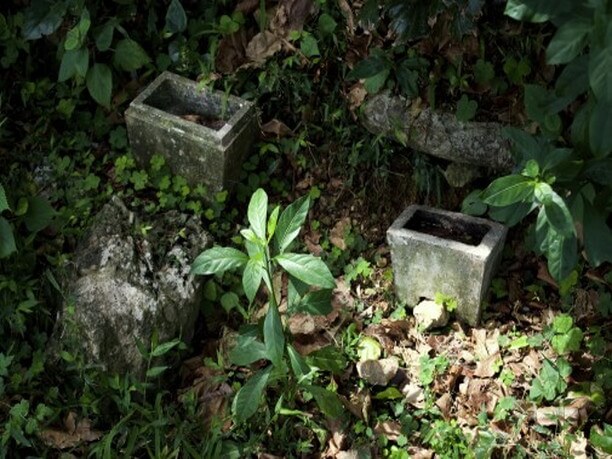 There is a small place of prayers that you might miss unless you are careful. It is on the right hand side of a place called "Midori no yakata Seifa" that has exhibits of the history of Seifa-utaki and the worshipping practice.
First, let's pray here to start with a greeting before you visit gods.
Please say your full name and birth year (Chinese zodiac sign), address and a legally registered domicile. You can say it in a quiet voice.
By doing so, it is believed that you'll be easily connected with gods.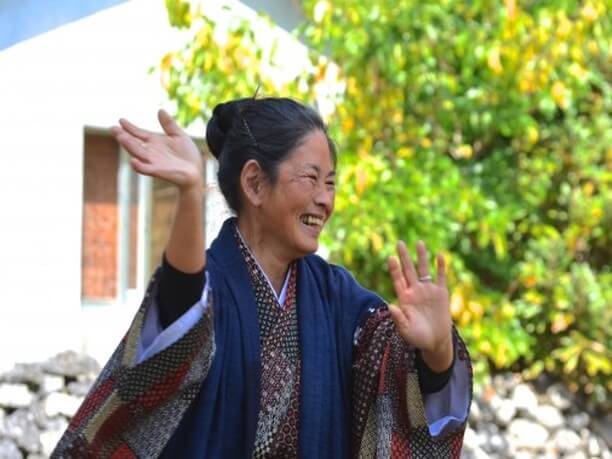 "Talking is opening your heart. You talk to the other and then something new comes into you."

Soon after we met Nabi-san, she taught us how we should be mentally prepared in a nice and easy way.
For example, when you open a window, you'll fresh air coming into your room and you can hear birds chirping.
That is what Nabi-san was trying to tell us.

"We open our hearts in order to look at the truth.
We want to be humble and at the same time not to blindly believe anything. Having our hearts open is very important."

Nabi-san went on.
Opening your heart might re-set and clear your fixed notions, and make it possible to look at yourself and the world objectively.
Feeling gratitude towards others and nature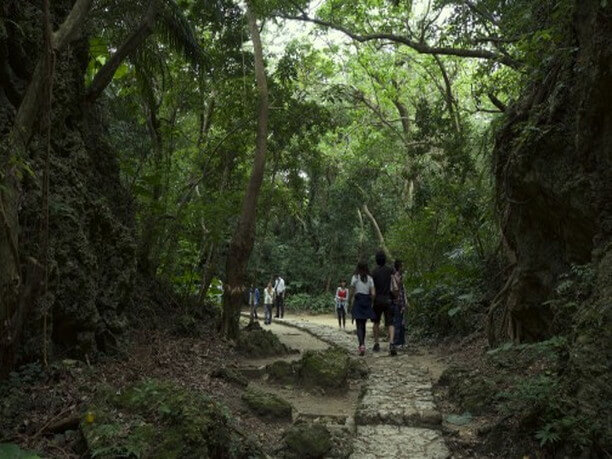 When you are done with the greeting to the gods, take a deep breath.
Keep your mind calm and start walking up the stone steps.

Soon you'll notice six simple incense burners made out of Ryukyu limestone. This is the entry to utaki called "Ujo-guchi." Only special people were allowed to enter before.
These six incense trays were placed instead of six "Ibi (gods' realm" and those who were not allowed to go in stayed and prayed in front of them.

"Once you enter, I want you to focus on the feeling of gratitude. The gratitude for this place itself, the people who protected this place, the guides, the cleaning crew, and all the visitors who spend the same time here with you."

Nabi-san continues.
The feeling of "Thank you" makes us pure. If you are pure, it'll be easier to receive messages that nature is trying to give you.
Six praying spots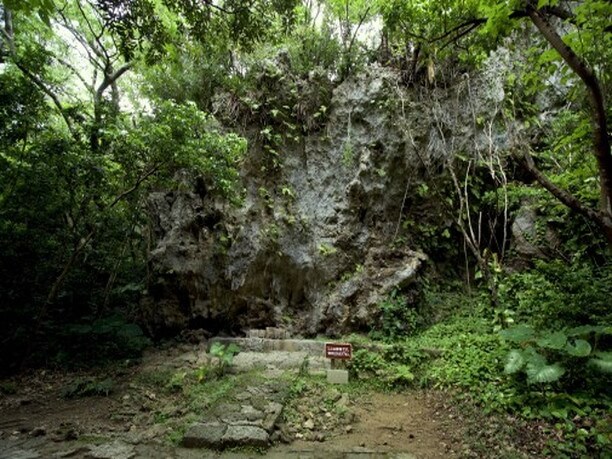 A littler farther from the Ujo-guchi on the left hand side, you'll see Ufu-gui.
On the back of a slightly elevated space, there is a praying place towards the huge rock.
It is said that an appointment ritual of Kikoe-okimi was held here.

"There are a lot of different religions, but who do you think we pray for? I think we pray for the heaven above our heads and the land beneath our feet. The heaven and the land are nature themselves and they are the earth itself."
As Nabi-san states, we live thanks to nature.
Praying in the sacred place is the act of remembering that.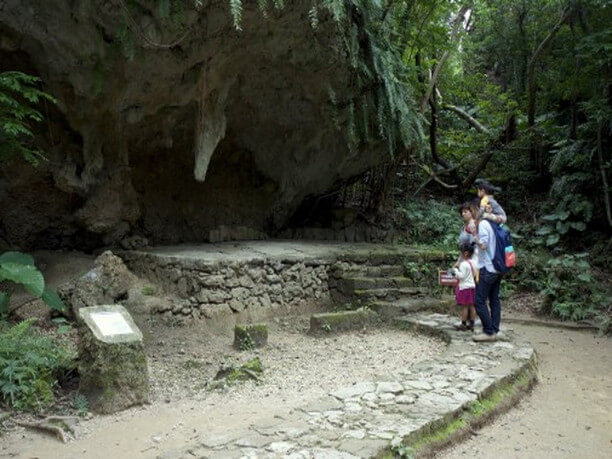 The second praying spot is Yuinchi.
The word Yuinchi means a kitchen and this place is said to have been filled with importing goods collected from overseas. This place is the symbol of the country's wealth.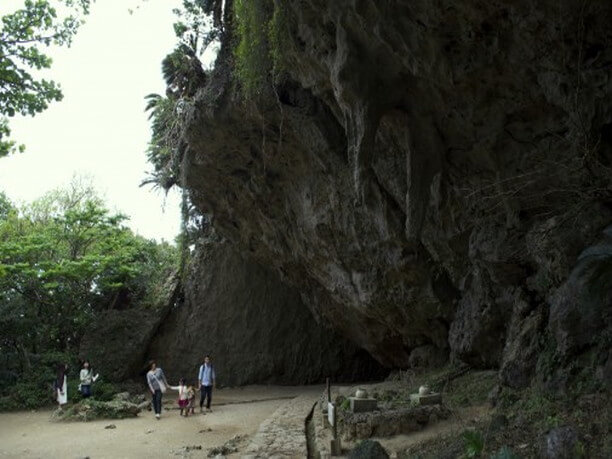 The third praying spot is Shikiyo-dayuru and Ama-dayuru. We pray for two stalactites that look as if they were hanging from the heaven.
The gift from the heaven dripped down the stalactites and the water was collected in a small base below and it was used for divination rituals.

"Being abundant means that both of our mind and body are healthy. Being healthy is maintaining straightforwardness and uprightness.
You think a person who has a good posture is beautiful?
Being uprightness is a state of being in connection with the heaven and the earth.
If you are connected only with the heaven, you are swaying back and forth just like a string puppet. But if you are also connected with the earth, you won't be like that.
The earth is the nature and it is an 'area' where people live in, I think."
Nabi-san talks and explains in a very easy-to-understand way.
Her words reveal the Okinawa's religious outlook that everything in this world is respected and revered.
Mysterious space created by the nature "Sangui"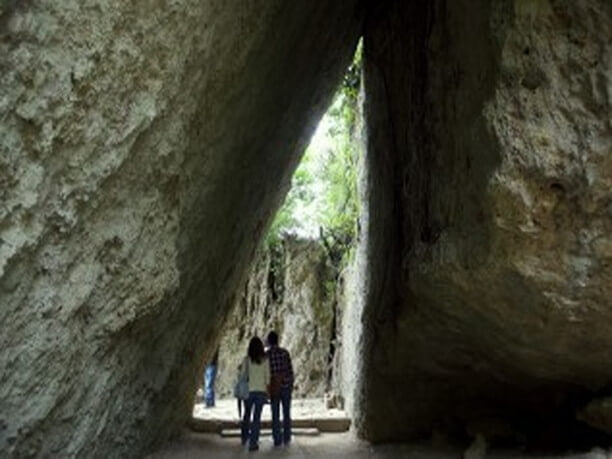 The next praying spot is Sangui. The triangular space created by huge limestone is very noticeable and doesn't look like a product of nature.

You slowly walk through, reach the other side and will see Cho-no-hana.
This is said to be a place where the Creator of Ryukyu "Amamiku"descends to earth by using Australian fan palm.
On the left hand side, there is a praying spot that overlooks the Kudaka-jima Island.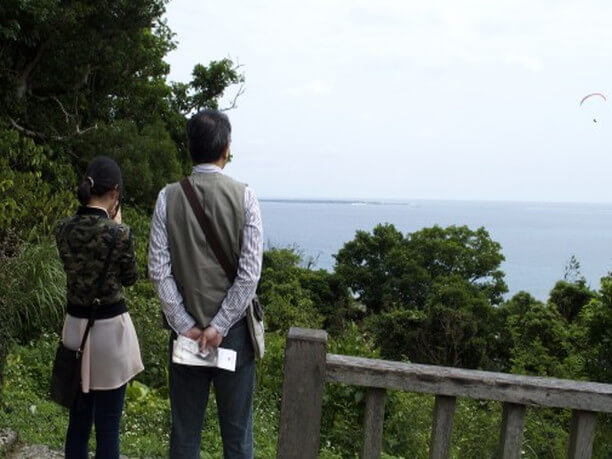 "The sun rises above the Kudaka-jima Island everyday and sets in the ocean in the west every afternoon. The sun constantly moves around and equally shines on every single person on the earth.
The more you can be 'altruistic,' the more your heart expands. That is what it is.."
Nabi-san continued…
Take a look at yourself again in Okinawa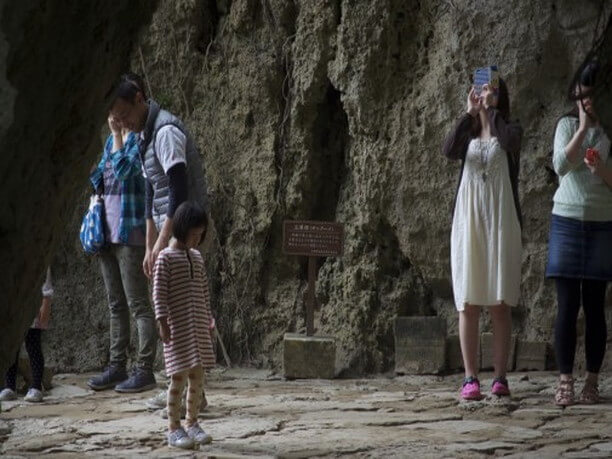 This is the place where a lot of people visit. You would like to meet each other halfway even more in a crowded place like this. Some people might want to take keepsake pictures, and others might want to stay by the stone wall and pray until they feel satisfied.
Each of us would like to show consideration for the others, and share a better time together.
In our busy every day life, all of us can be impatient, irritated or tighten and shrunk.
The abundant nature and warmth of the people in Okinawa soothe and comfort your hearts. Why not visit the sacred places such as Seifa-utaki? I can assure you that it's going to be a great opportunity for you to take a second look at yourself and charge your energy.
Smart tip
There is the Azama port that is a one or two minute drive from the Seifa-utaki. A ferry for the "gods'island"Kudaka-jima runs from the port. The Kudaka-jima Island has a deep connection with the Seifa-utaki and it is very good to visit the island after you offer prayers at Seifa-utaki. Since the island is a sacred spot, it is better to go when the gate is open to avoid the afternoon rush. You can take the high-speed boat that leaves at 11:30a.m. to the Kudaka-jima and come back on the last ferry that leaves later in the afternoon.

Kudaka-kaiun shipping website : http://kudakakaiun.web.fc2.com

*Tickets are available at the "Najo-chiiki-bussankan (Nanjo gift & souvenir shop)" (Kudeken539 Chinen Nanjo-City)