It's not just a power spot! How to play at the Valley of Gangler.
The Valley of Gangler (ガンガラーの谷) is known as a power spot. But it is more than just that!
It is a place that both adults and children can enjoy the sights and activities that come with exploring such a beautiful spot in nature, It is a true treasure spot of Okinawa.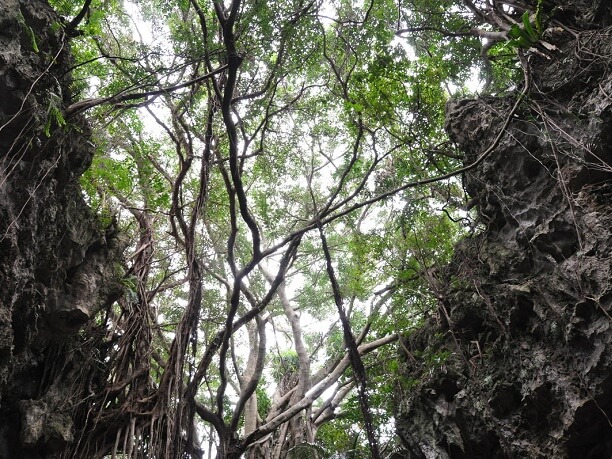 All ages should wear enjoyable walking shoes.
When a large stone splits from the mountain and falls to the valley below it makes a sound like "gangangangurn." That sound occurs often in this valley so the locals called this "Gangler Valley",
Approximately 100,000 years ago a cave collapsed into the valley floor below and in the debris many plants formed into the deep forest that exists today. It continues to grow and change! They offer fully guided tours of the area. They last about 80 minutes at a normal walking pace.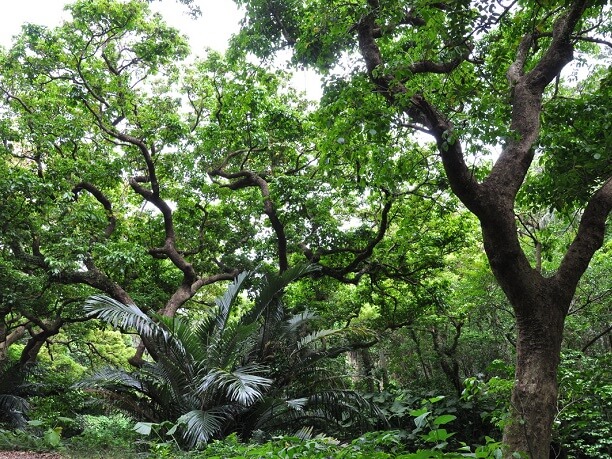 It is a beautiful walk through nature on relatively flat trails. However, there are some irregularities.
Along the way and you will encounter some challenging sections where the trails goes up and down for a bit. So it is best to avoid heels and travel light. A course description and basic hiking knowledge are taught at the starting point. Carrying water is recommended! For those who don't have their own plastic water bottles, water bottles will be provided free of charge for your use.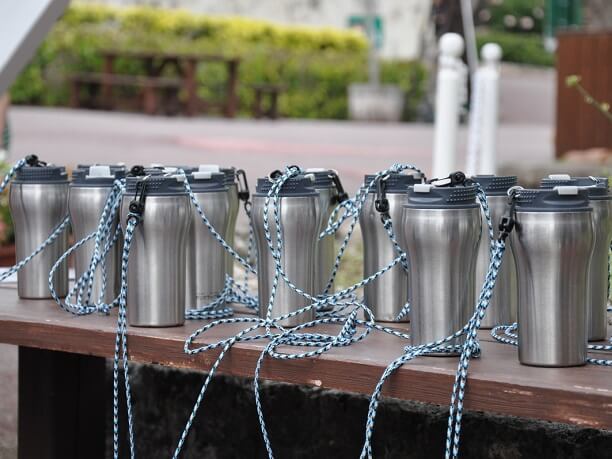 The Valley will give you a sense that you have entered a different type of atmosphere.
What is so amazing about walking through the Valley of the Gangler? To begin with, it is nature in such a big scale that it creates a special atmosphere. Being in such a powerful natural environment puts everything else into perspective. There is a huge Banyan tree in the valley that was called the Sage of the forest. There was a cave discovered here that was used like a stone coffin that had many skeletons buried in it. It is believed that people lived in this cave about 6,000 years ago. Around this cave they also found shell and bone fragments that were dated around 20,000 years ago and are believed to be remnants of the first Japanese people.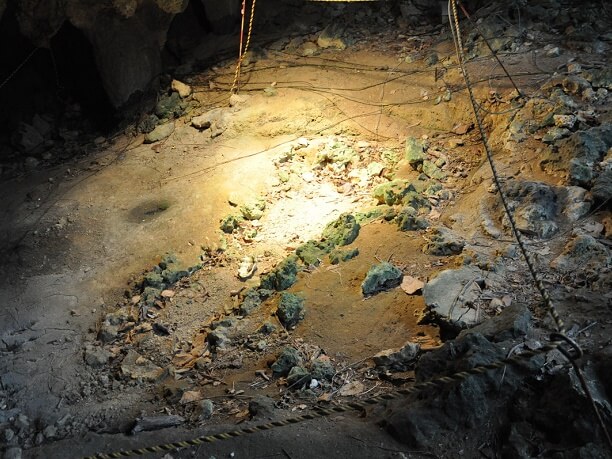 When exploring this area along the way, you will come to a "mitakie" (prayer space)
in the form of 2 caves. The first cave is called Ekiga cave and is dedicated to the birth of life and children's growth. The second cave is called Ingau-dong and is dedicated to pregnancy and choosing good mates.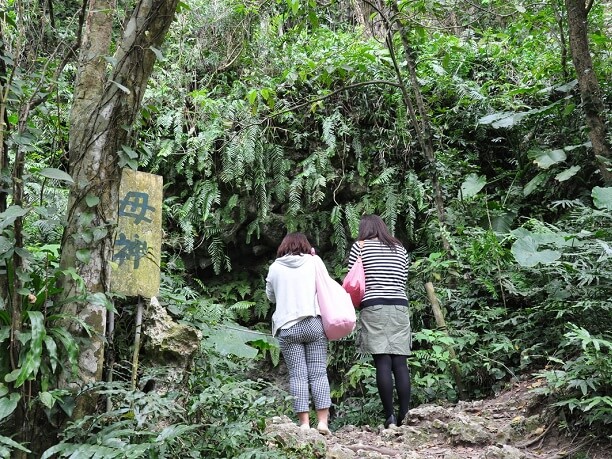 If you have a lamp you can travel deep into the caves. They have ramps leading to the low-ceilinged area of the cave in the back. You can also climb high in the tree house, and add even a little more sense of fun adventure as you overlook the sea in the far distance.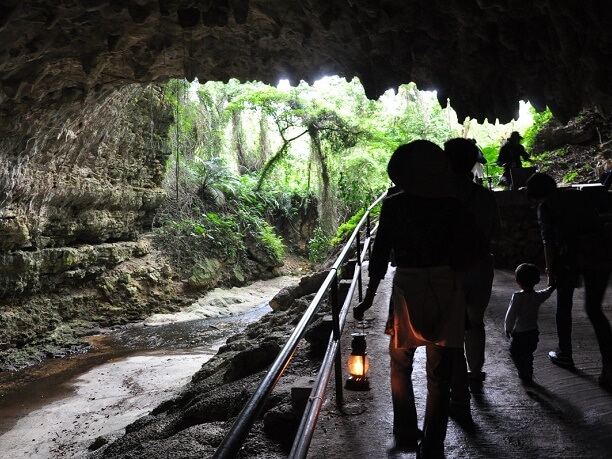 Check out the Gangler cave activities.
Cave cafe inside the entrance of the cave has become the office of Gangler Valley tours and offers a variety of events. This unique space is different from an ordinary café and has
a very good reputation.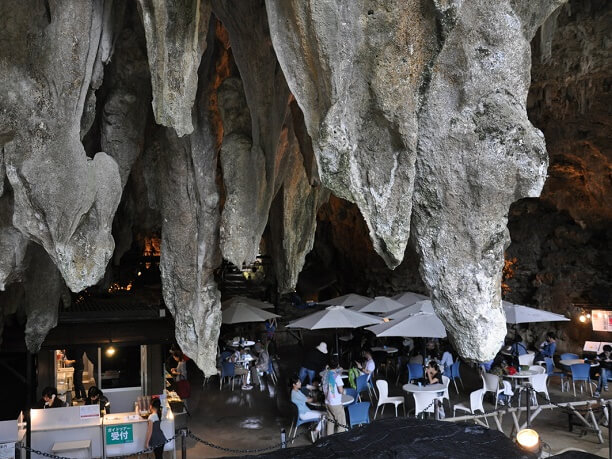 There is a photographic exhibition of the Banyan tree, a concert by the
world famous accordionist "Coba," an exhibition on whale watching, and "cave wrestling" that
ranges from simple wrestling to various forms of mixed martial arts.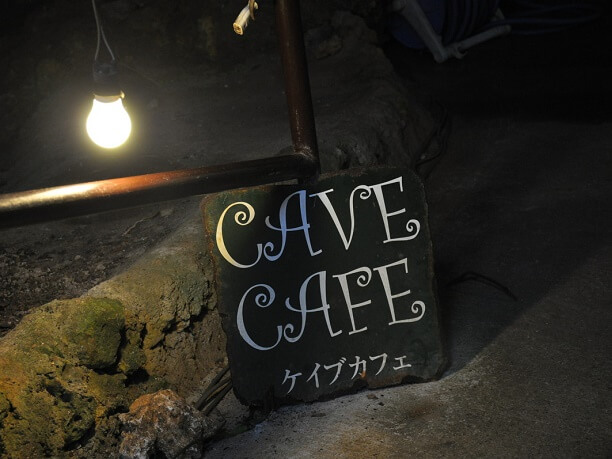 In 2014 20000-year-old remains of shells and bones were discovered in the main cave. The presence of today's modern activities along with the 20000-year-old remains of shells and bones create an interesting combination of the ancient and modern. The result is a space that can be a lot of fun to explore.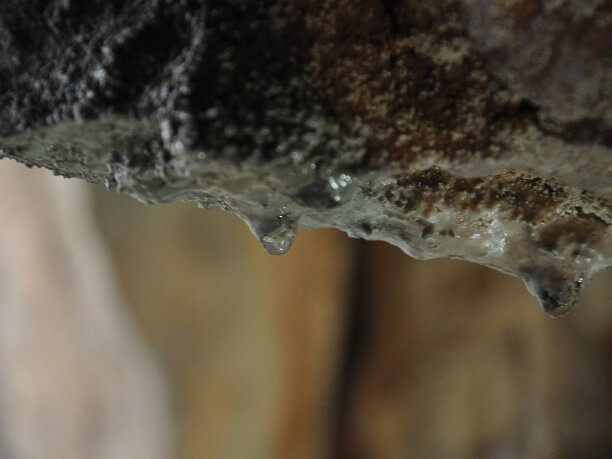 Smart tip
Even if you have made reservations for the Valley of Gangler's tour, come to the Cave Cafe 1 hour ahead of time and prepare while enjoying light snacks.
The end of the 80-minute tour takes you across the road to the "Hub Museum Park." Admission is free, so take time and enjoy this side of Okinawa too.
In the case of rainy weather, the tour company has ponchos on sale for 300 yen.
What's interesting
A popular item that is sold as a souvenir at Gangler Valley is the "chest hair of one of the ancients." The truth is that is just dried seaweed. This novelty item was originally sold during the Gangler's 5-year anniversary celebration and it caught on as a popular souvenir.
The Valley of Gangler
Spot name(Ja)

ガンガラーの谷
Address

202Tamagusu maekawa Nanjo-city Okinawa
Address(Ja)

沖縄県南城市玉城字前川202
Telephone

098-948-4192
Price

Tour fee 2200 yen (accompanied children free) Groups of 20 or more 1700 Yen each
Open

9:00am. To 6:00p.m. (reservation required)
Close

Without
Parking lot

Yes