Come play at Okinawa World, Southern Okinawa's maximum experience theme park!
There are many tourists destinations in Southern Okinawa, such as the World Heritage Sefuautaki (斎場御獄), Azama Sansan beach (あざまサンサンビーチ), and Tempura Restaurant on Ohjima Island (奥武島). It is easy to get to Okinawa World from any of these locations and many say it is the best of all the others. It is an Okinawa experience that has so much to see and do that you may be surprised and impressed.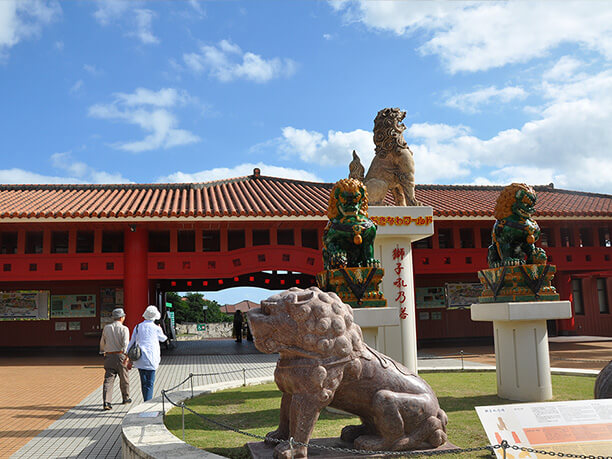 First of all, let's go to experience the Caves of Okinawa Gyokusendou!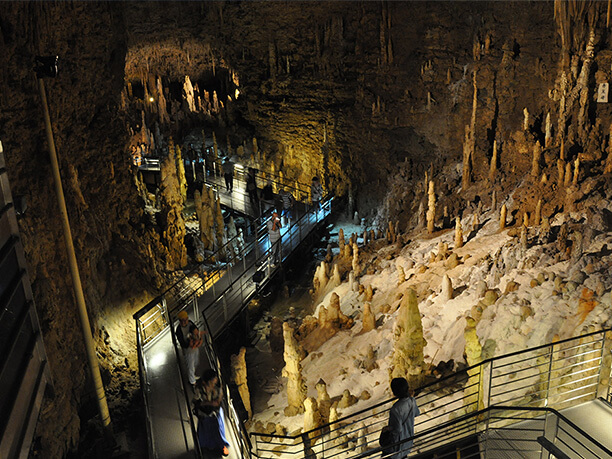 Okinawa World is so popular because there are so many things to see and do here that you only can experience here, especially inside of Gyokusendou caves (玉泉洞). Most popular is the cave of Okcheon-Dong. It is one of the largest caves in Japan. It is a little over 3 miles in length. Most of the cave is off limits to the public but you can still hike in for a little over half of a mile.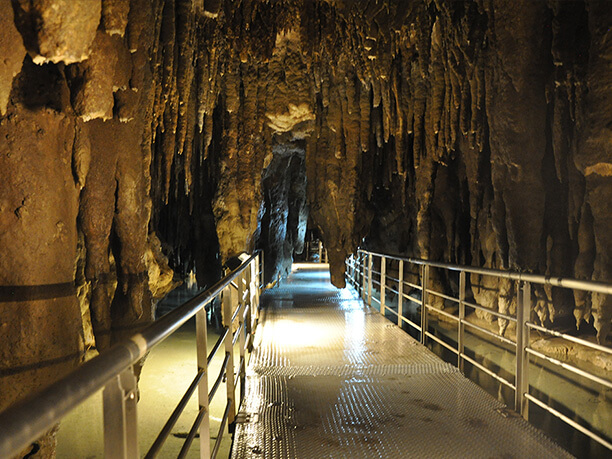 There is a special tour that is only available during the summer holidays that will take you into parts of the cave that typically only scientists can go into. The tour takes about 150 minutes. You must be at least 6-years-old to participate and all children under the age of 10 must be accompanied by an adult. They don't do tours every day. So please check the website for dates, times, and further information.
☎098-949-7421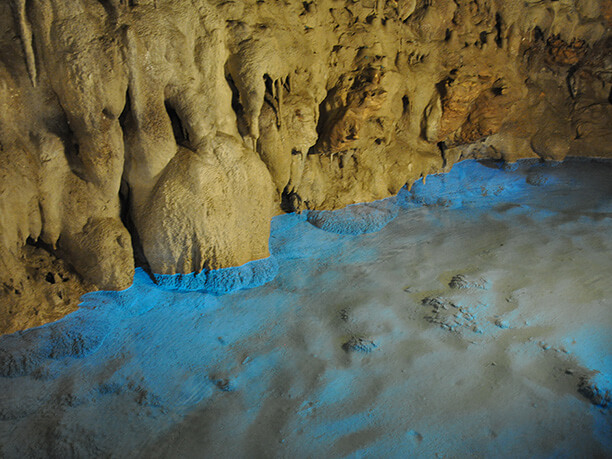 There is also original craft beer to drink!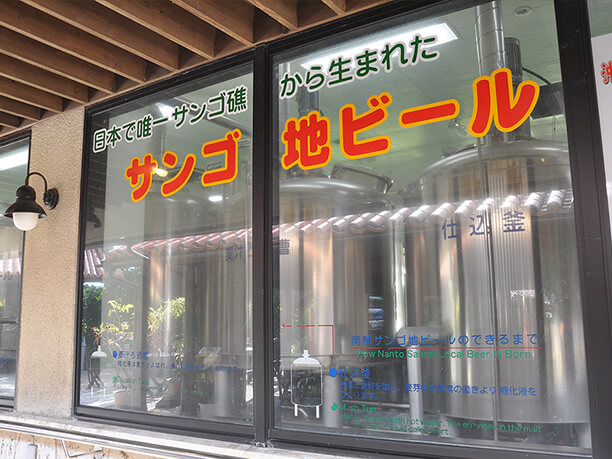 Okinawa World even has its own distillery! Made here is "Nihedebeel" beer. You can choose from their four types of beer to drink in the café: black air, hard, soft, and the IPA, made with the pure taste of 100% malt and made to fit the Japanese taste. Their beers have won international beer awards 7 years in a row!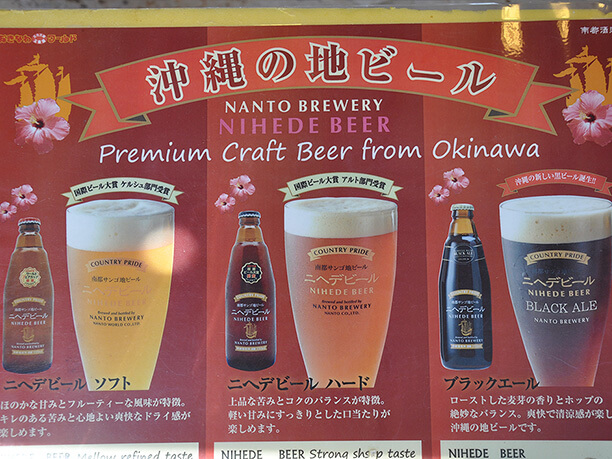 Also famous here is the habu shu (hub sake).
When you visit you can see the manufacturing process. Though it is a little gross you can actually see that there is real hub put into the bottle. You can also enjoy tropical fruit liqueurs and coffee liqueurs. You will enjoy seeing the drinks being made as well as the pleasure of tasting them!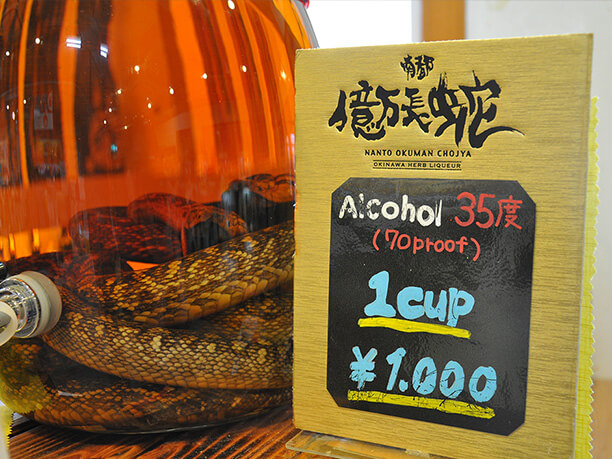 Museum Park's Ryukyu Kingdom Castle has attracted attention from all over the world!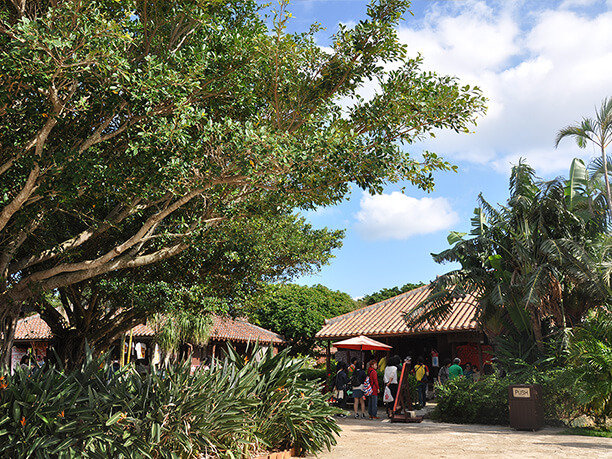 One of the more popular spots in Okinawa World is what is called the Ryukyu Kingdom Castle. It consists of four old houses and one restroom. It is registered with the Agency of Cultural Affairs as a national registered tangible cultural property. In the houses you can experience craftwork that is done in Okinawa, such as shaminsen playing and weaving.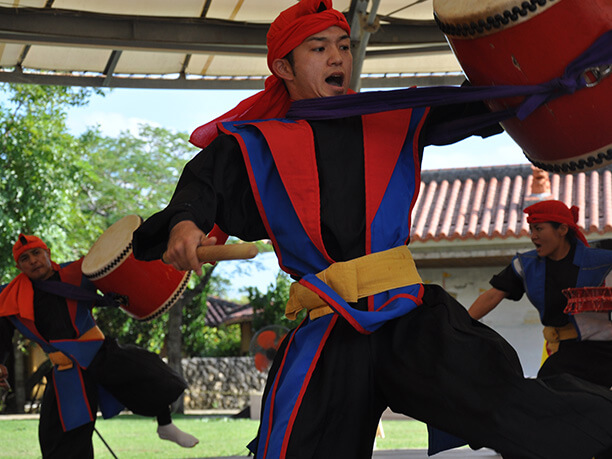 Also you can see a performance of the Okinawan-style "Super eisa." They p
erform 4 times a day their dance that was originally performed to give tribute to their ancestors.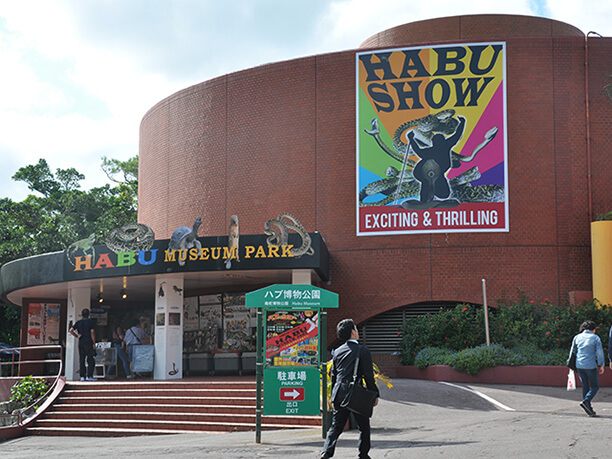 In another spot you can visit the Museum Park. It has noted researchers from around the world studying the hub ecology there. You can see the hubs there and learn all about their biology, habitat, and lifestyle. The show is a bit scary, exciting, and funny! It is a show not to be missed!
Ways to enjoy Okinawa world
There are so many booking services for Okinawa World. We recommend using the web site coupon! You show them the website or print out the page and you can get 2 presents when you present your coupon. You will receive a free postcard of the cave that is not available anywhere else and a 20 % off coupon for bukubukucha (a special foaming tea that originated in the Ryukyu period.

Rewards page http://www.gyokusendo.co.jp/okinawaworld/info/benefits/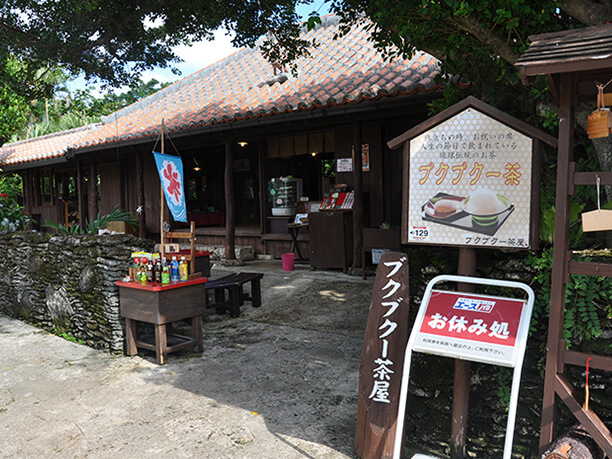 Smart tip
You can get deals on ticket prices at many convenient stores! You can buy tickets for 1490 yen instead of the regular price of 1650 yen (adults). This ticket is good for admission to the Gyokusendou Cave, Ohkokumura village, Museum Park, and the Super Eisa dancers
At Eisa square you can touch a white snake. You can even wrap it around your neck or place it on your shoulders. They say that the snake brings good luck so this snake is very popular.
Across the street from Okinawa World is the Valley of the Gangler's. It works well to schedule visiting both places on the same day and double your fun! By the way, the Valley of Gangler's final exit is the entrance to Okinawa World.
What's interesting
There are many papermaking workshops in Okinawa World. This is partly due to the fact that there are lots of paper materials plants in Okinawa and the handmade craftsman use local plants. Ryukyu paper has long been a tradition here.
Okinawa world
Spot name(Ja)

おきなわワールド
Address

1336 Tamagusuku Maekawa Nanjo-city Okinawa
Address(Ja)

沖縄県南城市玉城字前川1336
Telephone

098-949-7421
Price

Free pass (okcheonsa Temple, village and Museum Park)
1650 Yen/child: 830 Yen for other areas
Open

9:00a.m. to 6:00p.m. (last admission at 5:00p.m.)
Close

Without
Parking lot

Yes