Top 10 Best Tourist Destinations Of Okinawa!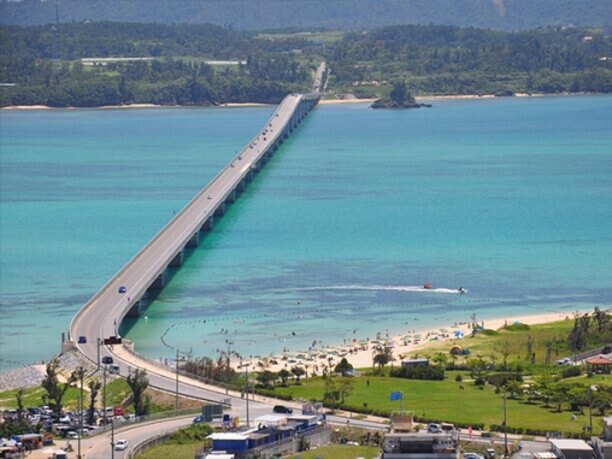 Let me introduce the top ten most popular tourist areas of Okinawa. So when you are not sure where to visit you can choose one of these spots that focus on Okinawa history, mystic power, and fantastic scenery!

This aquarium is one of Okinawa's most famous tourist attractions!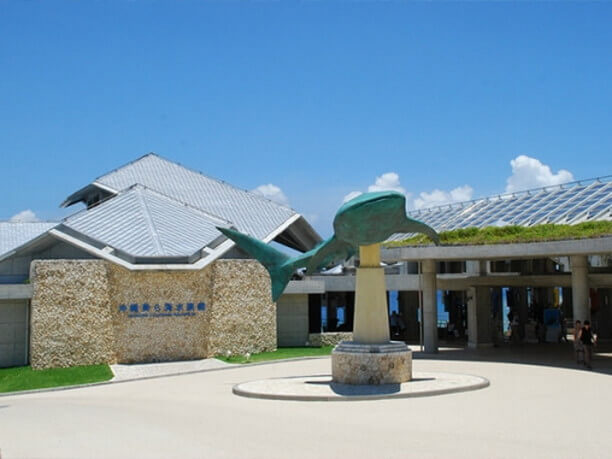 "Okinawa Churaumi Aquarium" (沖縄美ら海水族館) is one of the best tourist spots in Okinawa!
It houses a whale shark (the largest fish in the world) as well as many other attractions, such as colorful tropical fish.
You can touch (reef area) creatures in the touch pool, and view the huge whale sharks from many angles in the main tank called the "Kuroshio Sea".
It is an unforgettable experience to see the whale sharks treading water in a vertical position as they are being fed.
It is a tourist attraction that you will want to visit more than once.

【Spot name 】Okinawa Churaumi Aquarium
【Address 】(Ocean Expo Park) 424 Ishikawa Motobu-cho Kunigami-gun Okinawa
【Hours of operation 】Usually during October-February 8:30a.m.to 6:30p.m.
              (last admission 5:30p.m.)
              March-September 8:30a.m.to 8:00p.m.
              (last admission 7:00p.m.)
【Closed 】losed on the first Wednesday of December, and the following day (Thursday)
With its characteristic red tiles, this popular
World Heritage site is not to be missed!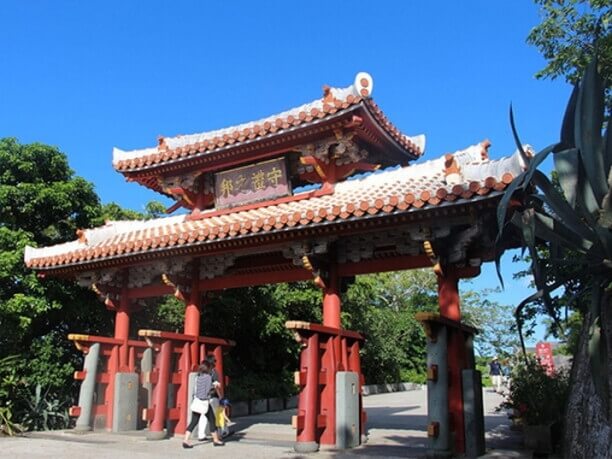 This tourist attraction is a place, a tourist can enjoy the historical and romantical side of Okinawa.
Shuri Castle Park (首里城公園) is a World Heritage site where you can definitely enjoy yourself.
The park has many cobblestone slopes and stairs. So visitors are recommended to wear comfortable walking shoes.
Inside the castle, they have a special holy prayer place called "Kyonouchi" and a beautiful observation spot called"Irinoazana," where you can view Naha City.

【Spot name 】SHURI Castle Park
【Address 】1-2 Kinjo-Cho SHURI Naha-city Okinawa
【Hours of operation 】8:30a.m.to 6:00p.m. (Dec-March)
              8:30a.m. to 7:00p.m. (April-June months, Oct-Nov)
              8:30a.m.to 8:00p.m. (July-Sept)
              ※ Admission ticket sales are closed 30 minutes before
【Closed 】On the first Wednesday in July and the next day
This main street is a popular tourist destination
that gets crowded with tourists!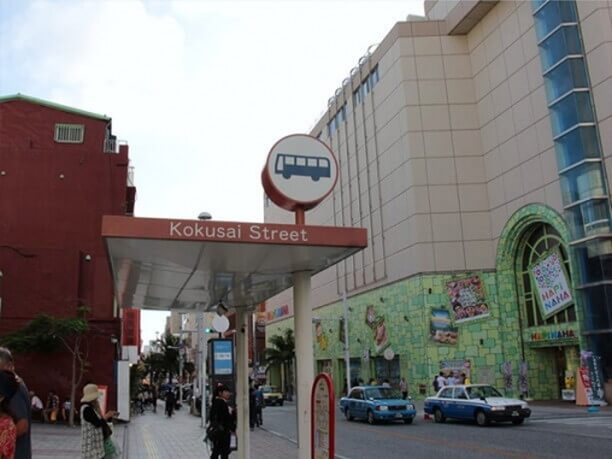 At the entrance of Okinawa's famous tourist spot Kokusai Street (International Street) (国際通り), you are welcomed by a stone Shisa.
This street is a recommended for its variety of stores filled with tourist souvenirs and sweets to enjoy.
It played a dramatic role in the economic recovery of Japan after World War II, and is known as the "miracle mile."
Kokusai Street has many attractions with all of its souvenir shops and places to eat. Also, not to miss are all the entertainment attractions at HAPINAHA (ハピナハ)

【Spot name 】Kokusai Street
【Address 】Okinawa Prefecture, kumoji, Naha city Makishi, Asato
The Blue Cave is Okinawa's premier dive site.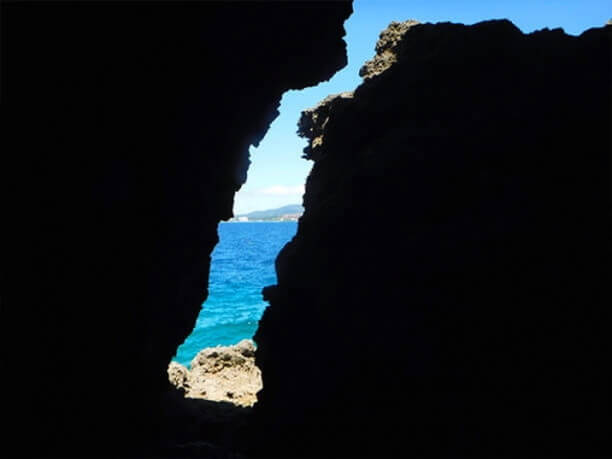 It is no exaggeration to say that Onna Village's Maeda Cape (恩納村「真栄田岬」) is Okinawa's NO.1 diving & snorkeling spot.
From the cape, you can swim out to "blue cave". A Blue fantasy world just under the surface of the water.
There are countless numbers of beautiful fish to see in and around the cave.
Once you enter the cave, you can swim to a landing in the back where you rise out of the water and look through an opening in the rock. Here you will see a beautiful combination of blue sky and sea as you gaze upon the East China Sea.
The bright sunlight is almost blinding and creates a profound moment in which you can contemplate the mysterious beauty of one of Okinawa's premier attractions.

【Spot name 】Blue Grotto
【Address 】469-1 Maeda Onna-son Okinawa
Travel over the Kouri bridge to Kouri Island!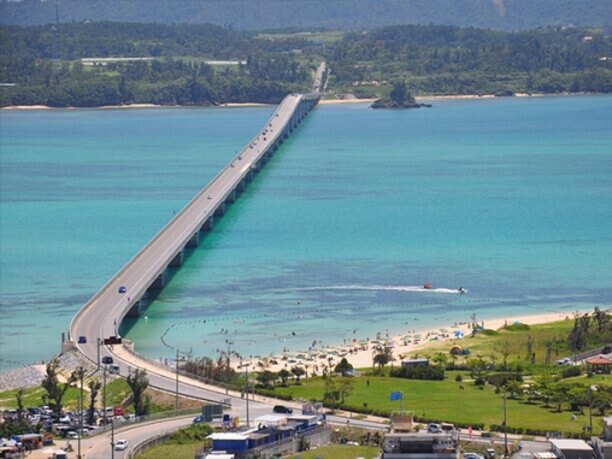 You cross the Kouri Bridge to Kouri Island(古宇利島). This island getaway is a popular destination for of tourists and locals alike!
Once on the island we recommend visiting the symbol the island, the Kouri-Ocean Tower (古宇利オーシャンタワー). There is an observation deck on the 3rd floor, where you can enjoy the beauty from a variety of angles. The view of the bridge, island, and sea is spectacular from here.
There are many amazing tourist destinations scattered around the island. So take your time and drive around and pick your favorite spot.

【Spot name 】Kouri island
【Address 】Nakijin village Kouri now
Southern Okinawa's largest theme park!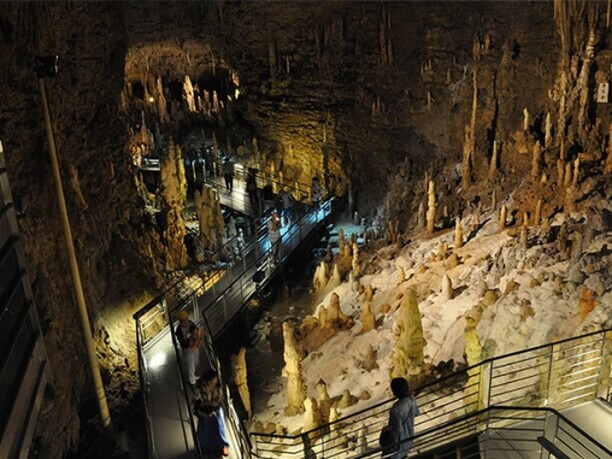 "Okinawa world" (おきなわワールド) is a really good southern Okinawa tourist spot!
It is an Okinawa experience that may surprise you with all of its impressive things to see, eat, and drink.
Its most popular attraction is the Grokusendou (the country's largest limestone cave).
You can't help being touched by this amazing art created by nature.
While here you can also enjoy their 7-year in a row International Grand Prize winning beer or their specialty drink "habushu."
It is a highly recommended tourist destination of Okinawa.

【Spot name】And Okinawa world
【Address】1336 Tamagusukumaekawa Nanjo-city Okinawa
【Hours of operation】9:00a.m. to 6:00p.m. Daily (last admission 5:00p.m.)
Recommended for the whole family!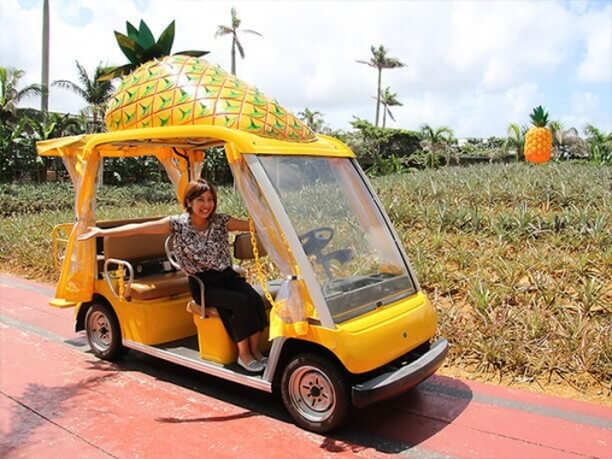 You can see subtropical plants while riding in a cart in the form of a pineapple!
The top attractions are the Seashell Museum, the Wine Factory, and of course, the tasting room!
The cost of admission to the tasting room is covered in your general admission fee.
Inside you will find a feast of different pineapple products. There is pineapple wine, juice, and vinegar drinks. You can enjoy these drinks with samples of pineapple pie, cake, sponge cake, tarts, cookies, and chinsuko (Okinawa shortbread). All in all, there are more than 10 kinds of baked goods to enjoy.

【Spot name】Nago pineapple Park
【Address】 1195 Biimata Nago-city Okinawa
【Hours of operation】9:00a.m.to 6:00 Daily
Taikenohkoku-murasakimura lets you experience the pride of Okinawa's culture.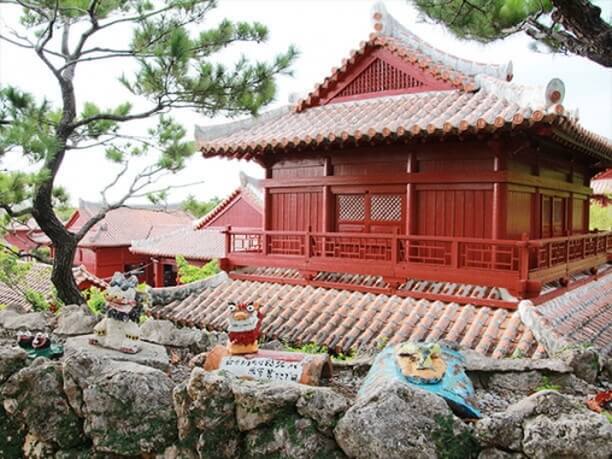 This Okinawan tourist destination allows you to experience things in Okinawa's culture that the locals are proud of.
There are more than that 100 activities to choose from.
One of the most popular activities is the opportunity to paint your own plaster Shisa that you can take home as a souvenir. You can choose what you like from all kinds of Shisas.
Also, you can experience reproductions of the Ryukyu Kingdom style red-painted buildings with red roof tiles.
If you get tired of walking you can enjoy the public bath located on site, or eat a delicious meal at one of their shops.

【Spot name】Experience the Kingdom DFS Galleria
【Address】1020-1 Takashiho Yomitan-son Okinawa
【Hours of operation】9:00a.m. to 6:00p.m. Daily
A World Heritage site famous power spot.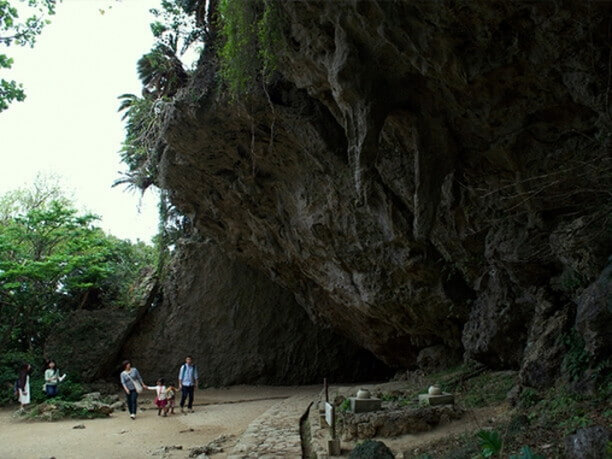 Since registered on the World Heritage list, many tourists have visited here and it has become known as a power spot.
Seifa-Utaki (斎場御嶽) has become a sanctuary away from hectic everyday life, where the average person can become impatient and irritated.
Rich in Okinawa's natural beauty and warmth, it is a good place to recharge your energy.

【Spot name】Seifa-Utaki
【Address】270-1 Chinenkudeken Nanjo-city Okinawa
【Hours of operation】9:00a.m.to 6:00p.m. (last admission 5:30p.m.)
【Closed】In May and October, there is a 3 day period of rest.
A tourist attraction where you can safely experience an American atmosphere!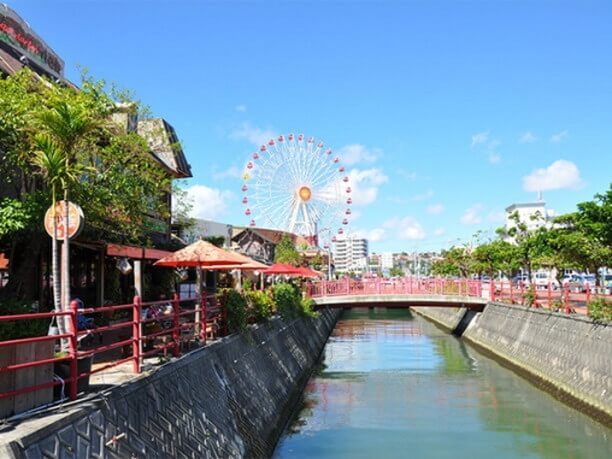 play in Okinawa. Its Ferris wheel is the symbol for this popular tourist destination.
You can enjoy the shops made of brick around the clock tower. They remind you of shopping in Europe.
There are a lot of high-end performers that perform here on Friday night. The best performers are selected to travel on to do shows around the world.

【Spot name】Mihama American Village
【Address】Mihama Kitaya-cho Okinawa
【Hours of operation】Please contact each store
【Closed on Mondays】Please contact each store