Total Special Features of Okinawa's Roadside Station Why is the Roadside Station So Popular in Okinawa?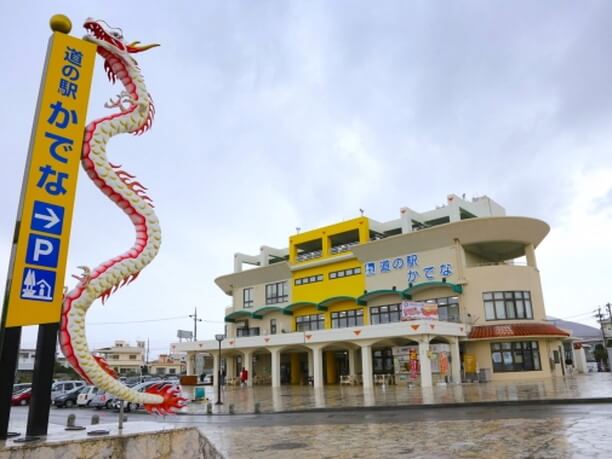 In roadside station, there are various products available, such as farm products, fresh fish, and artifact. It's like a theme park because not only you purchase them, but also you can enjoy eating and drinking. The popular roadside stations are coming up!

The Point of Roadside Station Itoman in the southernmost is Something High Quality!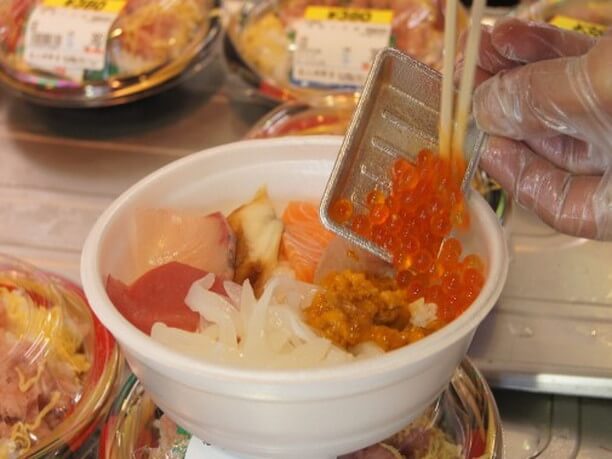 Roadside station Itoman is in the southernmost of Japan, and is a biggest in Okinawa. In the fish center, you can eat a rice bowl which is completely made to order. There is a fear to become the luxurious bowl of the budget over when careless!
It's one of the reasons why it's so popular because you can purchase fresh fish at a reasonable price. Since there is fresh seafood, fresh vegetables, and original good are available, it's a little-known spot not to be missed for an expert of Okinawa. And also, please try bomb rice ball which Itoman is the place of origin!

【Spot name】Roadside Station Itoman
【Street address】4-20-4, Nishizaki-Cho, Itoman-City, Okinawa
【business hours】9:00 a.m. – 6:00 p.m.
【Regular holiday】None
Okinawa's Special vegetables : Very Popular in Onna's Station – Nakayukui Market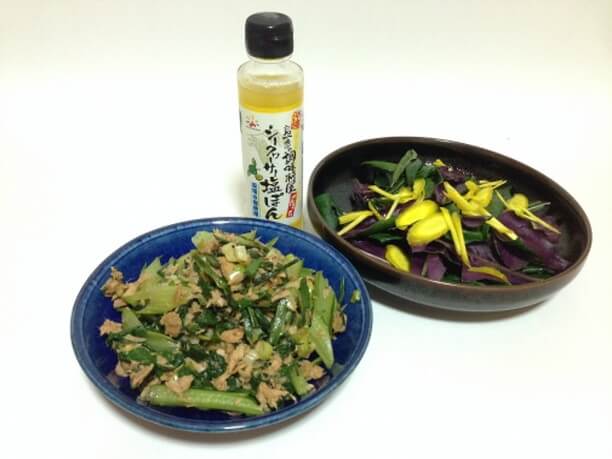 Onna's Station – Nakayukui Market, is a roadside station where has popular local souvenirs and a lot of restaurants which you can taste only special products. The main, after all, are seasonal fruits and nourishing island's vegetables. With tasting the meal, I wish I will share the healthy and longevity of Okinawa. There are a museum of Onna-Son and a ruin of Nakadomori around the market. It's also nice to follow the history and culture of Onna-son and Okinawa, so please enjoy together.

【Spot name】Onna's Station – Nakayukui Market
【Street address】1656-9, Nakadomari, Onna-Son, Kunigami-Gun, Okinawa
【business hours】10:00 a.m. – 7:00 p.m.
Roadside Station Kyoda is a Famous Souvenir Spot Chosen as No.1 in Japan!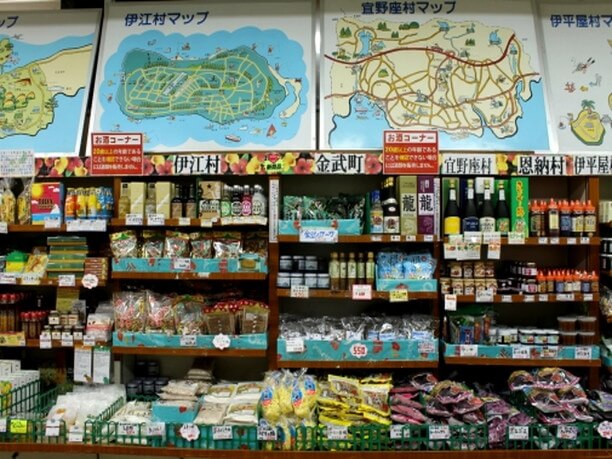 Roadside station Kyoda is a proud of the great trust from local visitors, and was chosen as the No.1 roadside station in all over Japan. It becomes a base for sightseeing of the northern part, such as Churaumi Aquarium and Kourijima-Island. It takes about two hours from Naha-City to the northern part; you should better take a rest at roadside station Kyoda which is in the middle. There are fresh vegetables, special products, takeout gourmet, ATM, and a ticket office! There's no other way without using such a convenience roadside station! Hospitality of the staff and smile are also attractiveness. Please use the public lottery, it has a good reputation.

【Spot name】Roadside Station Kyoda
【Street address】17-1, Kyoda, Nago-City, Okinawa
【business hours】8:30 a.m. – 7:00 p.m.
【Regular holiday】Open 365 days
Take a Break at Roadside Station Ogimi in Ogimi-Son Known as Longevity!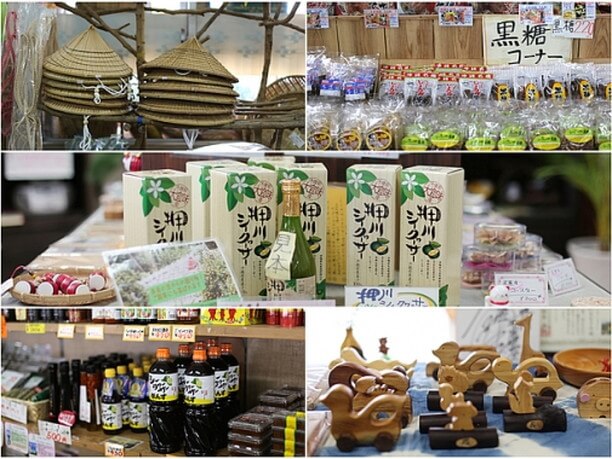 Ogimi –Son is known as longevity. It's also famous for "芭蕉布(Basho-fu)" which is an important intangible folk cultural asset of the country. In roadside station Ogimi, there are many special products of Yanbaru area. In restaurants, you can taste a popular sea grapes rice bowl and Tokachi-soba. The roadside station is most suitable for breaks. Please take a ceremonial photograph with "Bunahaya", an image character of Ogimi-Son, and backed by the beautiful west coast.

【Spot name】Roadside Station Ogimi
【Street address】1373, Nerome, Ogimi-Son, Kunigami-Gun, Okinawa
【business hours】8:30 a.m. – 5:30 p.m. (Varies for each stores)
【Regular holiday】Open 365 days
So Close to a U.S. Air-Force Plane! Get Delicious Foods at Roadside Station Kadena!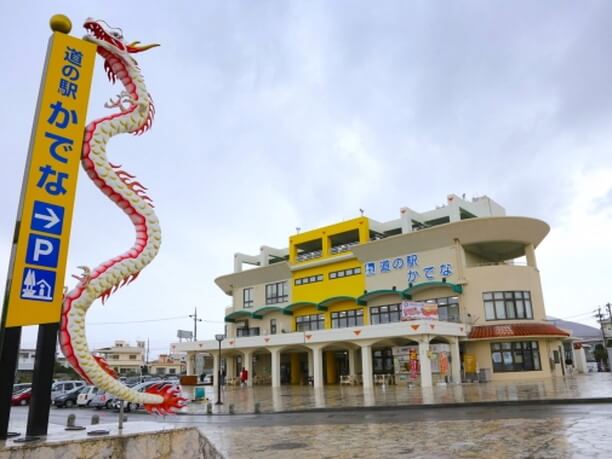 Kadena Base is the greatest U.S. air-force base in the northern Asia, which is occupying 80% or more of Kadena-Cho.
From the observation deck, you can see U.S. air-force planes arrive and depart frequently. It's slightly mysterious to see the expanse of another world while eating a popular jumbo cheeseburger. You can feel the roaring sound that is almost fear. I recommend an ice-cream cone and "サーターアンダギー (sata-andagi)" (Okinawa's traditional fried snack), made with potatoes. You would be made to think about by a figure of true world.

【Spot name】Roadside Station Kadena
【Street address】1026-3, Yara, Kadena-Cho, Nakagami-Gun, Okinawa
【business hours】9:00 a.m. – 11:00 p.m. (Last order 10:00 p.m.)
【Regular holiday】None
The Northernmost of Okinawa Island! Go for a Drive to Roadside Station Yuiyui-Kunigami!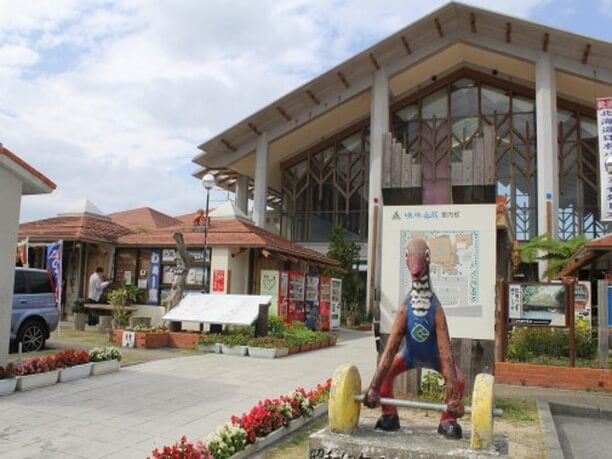 At roadside station Yuiyui-Kunigami, the delicious things including local limited sweets and farm products assemble! Woodwork products and rare animals and plants are being displayed. In the roadside station, there is a store specializing in wild boar pig dishes, Kamaboko shop, and a parlor, so you can enjoy various meals. The wild boar pig dish with full of volume is a recommended menu which you can only taste there. In an information office, you can get a map and leaflet with free of charge; it will be a support for you to go to "Ufugi Nature Building" and "The toy museum of Yanbaru-forest".

【Spot name】Roadside Station Yuiyui-Kunigami
【Street address】Okuma, Kunigami-Son, Kunigami-Gun, Okinawa
【business hours】9.00 a.m. – 6:00 p.m.
【Regular holiday】Open 365 days (a product center), the others vary for each other
You Should Use "Roadside Station Toyosaki" usefully Which is Closest to the Airport!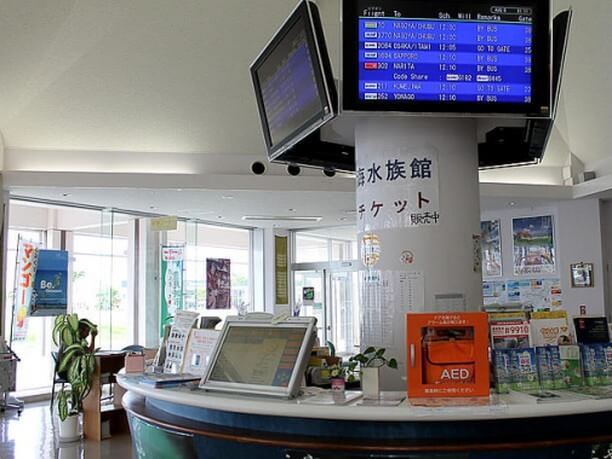 Roadside station Toyosaki is near Naha Airport. It's a first born roadside station in the southern part of Okinawa Island, and is located in the westernmost of Japan. Please drop in before sightseeing; you can get information about tourist facilities and events. In the farmers market, which is next to information station, you can taste standard Okinawa food and omutako-rice bowl. And in "Tiguma-building", you can experience "Uji-dyeing".

【Spot name】Roadside Station Toyosaki
【Street address】3-39. Toyosaki, Tomigusuku-City, Okinawa
【business hours】9:00 a.m. – 7:00 p.m. (Last order for eating: 6:00 p.m.)
【Regular holiday】None


Roadside station is regarded as important for healing the fatigue of a trip, eating, and buying souvenirs, because in sightseeing Okinawa, you need to drive by a car much.
Roadside stations are full of individual charm that you feel to drop in and return again. It will be one of the memories, such as conversations with the open-hearted staff and smiles with full of hospitality mind.
The original products which only roadside stations have or special product in Okinawa, please enjoy them leisurely.